10 Quick and Easy Instant Pot Keto Diet Low-Carb Recipes for Dinner lists the best delicious recipes with the perfect meal plan to help with ketosis lifestyles. The macros and nutrition data are provided for every recipe. From lettuce wraps, to buffalo chicken dip to spaghetti squash….this meal plan has it all!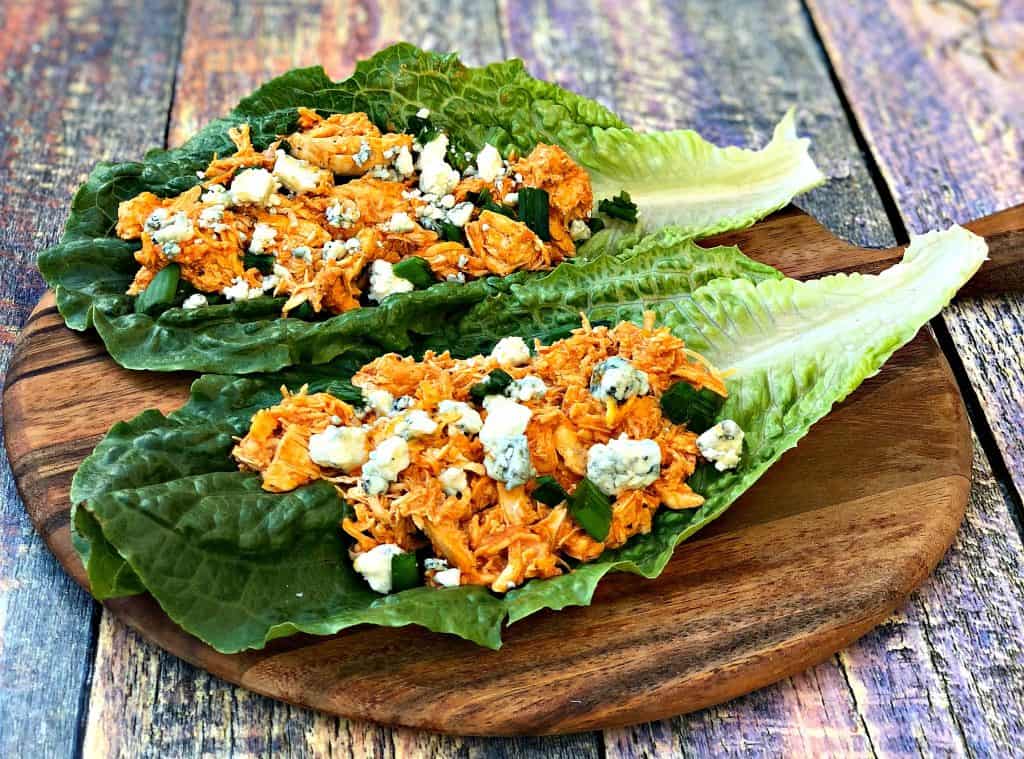 This post may contain affiliate links. Please read my full disclosure here.
If you are like me and use your Instant Pot for just about everything, then a listing of keto recipes perfect for dinner will really come in handy!
This recipe list focuses on items that are perfect for weeknight dinners.
Instant Pot Tuscan Garlic Chicken Thighs
The Instant Pot is perfect for producing tender and juicy chicken thighs. You can serve this dish with bone-in or boneless chicken thighs. The cook time is the same.
Calories: 226 Fat: 14G Net Carbs: 6G Protein: 17G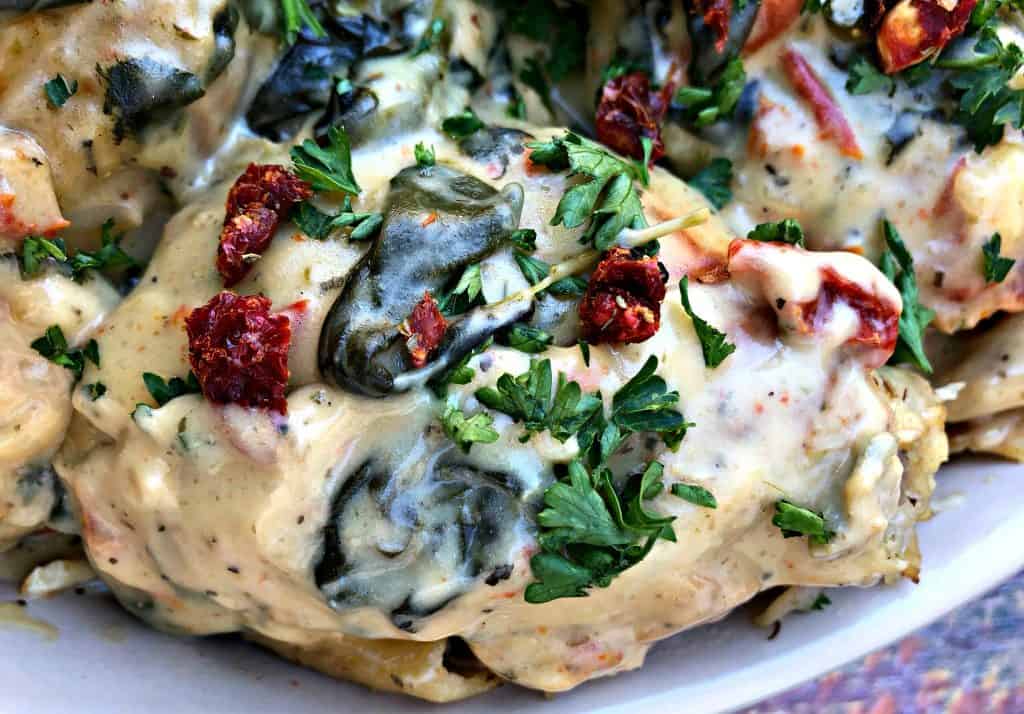 Lettuce wraps are a great way to cut the carbs! I love to use leafy romaine lettuce because it won't fall apart.
Calories: 222 Fat: 9G Net Carbs: 1.8G Protein: 33.4G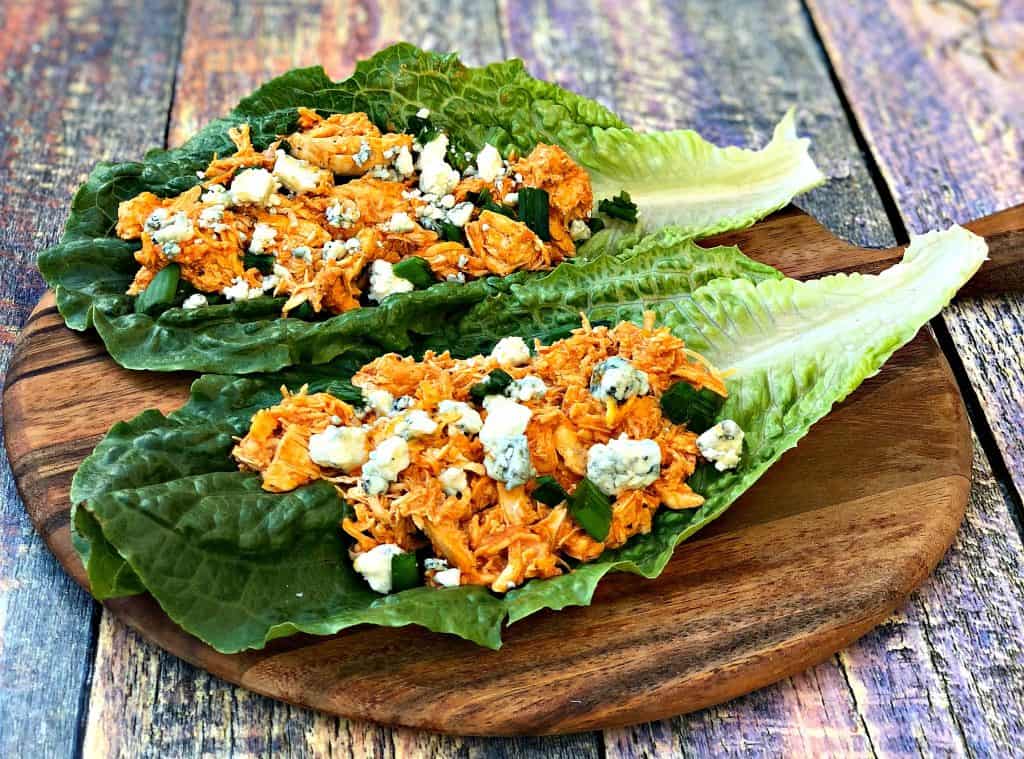 You don't need to dine out at Olive Garden for this decadent dish! Every bite is loaded with flavor! Pair with a side salad or green veggies.
Calories: 299 Fat: 13G Net Carbs: 6G Protein: 40G
Instant Pot Spaghetti Squash Chicken Alfredo
Making spaghetti squash has never been easier! It can take up to an hour in the oven. With the Instant Pot only 10 minutes.
Instant Pot Starbucks Sous Vide Egg Bites
You don't have to leave the house or pay the price for Starbucks bites again! Order the egg bites container below from Amazon and you're all set!
Calories: 124 Fat: 8G Net Carbs: 3G Protein: 9G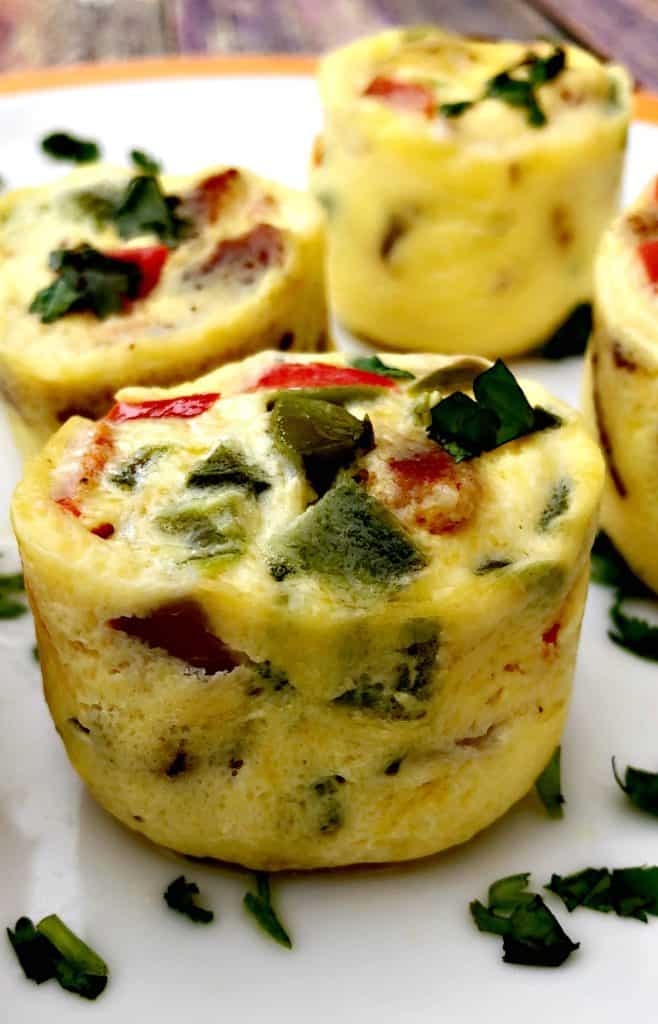 Instant Pot Buffalo Chicken Dip
Game days, tail gates, or just dinner! This dip is perfect and will be a family favorite. I love to pair it with celery and cauliflower.
Calories: 142 Fat: 6.4G Net Carbs: 2.4G Protein: 17.4G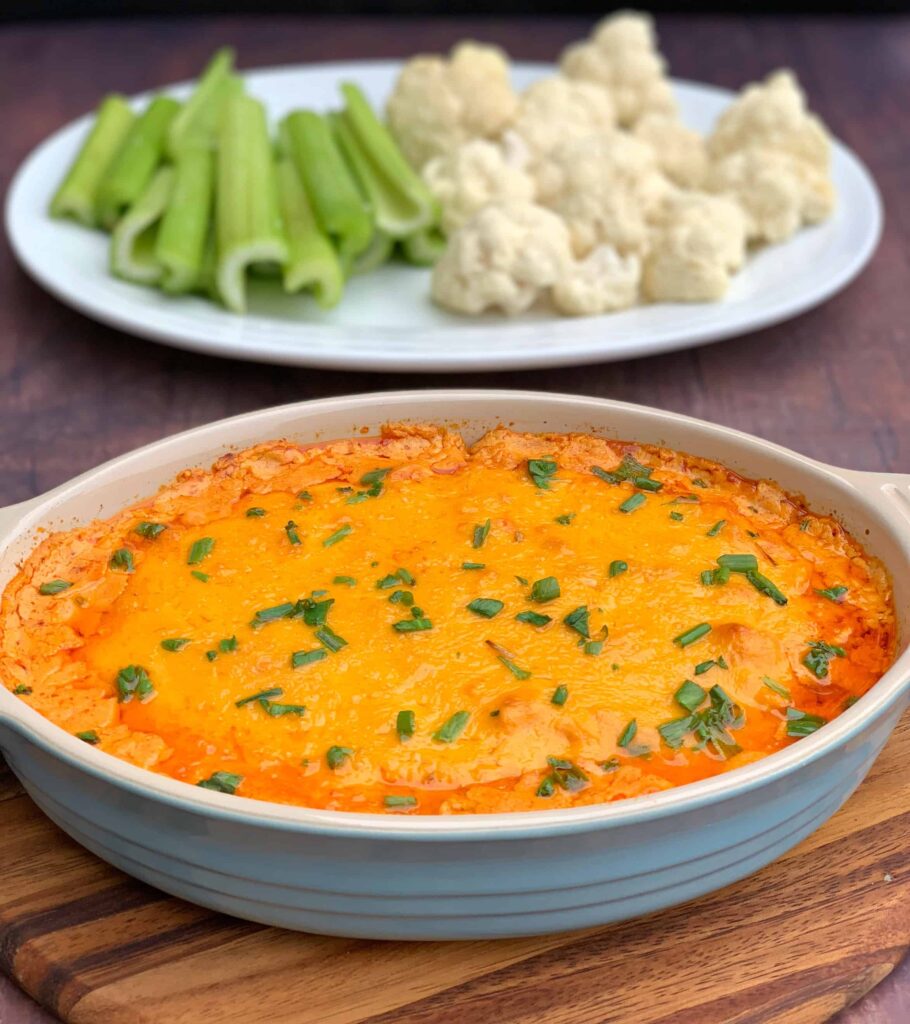 Instant Pot Southern-Style Green Beans
This dish is the perfect complement to any dinner table. It's also perfect for the holiday season.
Calories: 78 Fat: 4G Net Carbs: 5G Protein: 7G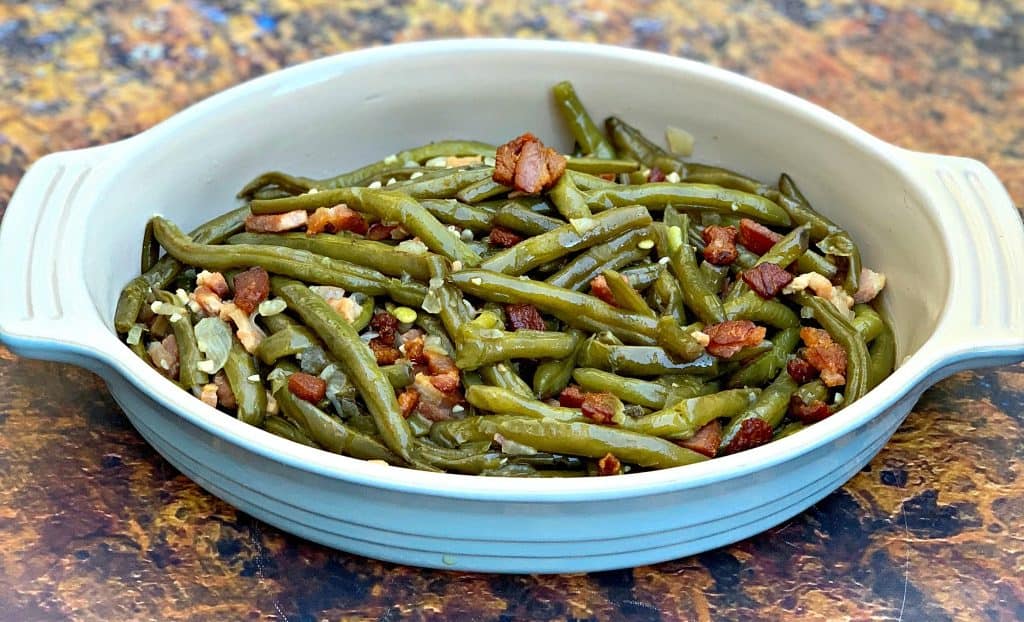 Instant Pot Jamaican Jerk Chicken Thighs
Do you like it spicy? You're in for quite the Caribbean treat! This chicken dish has tons of flavor and using the Instant Pot will yield "fall off the bone" chicken!
Calories: 216 Fat: 8G Net Carbs: 7G Protein: 25G
The Instant Pot produces the best-boiled eggs. I have always been terrible at peeling them. The Instant Pot makes the process so painless!
Instant Pot Lemon Garlic Chicken
This chicken looks like a great weeknight dinner recipe! I am often exhausted in the evenings. Let the Instant Pot do the work and dinner is on the table in no time.
If you are looking for more Low-Carb Keto Instant Recipes be sure to check out this post that includes 19 recipes.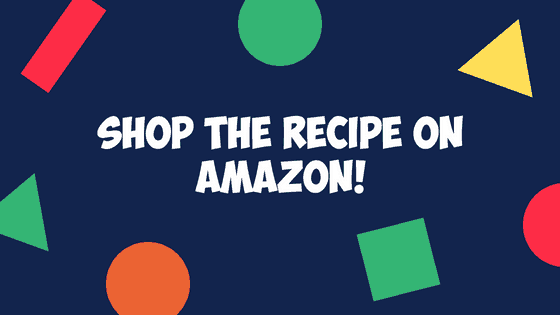 I prefer to pack up my prepped meals in glass food storage containers. I use this food storage set from Amazon. These also work great for freezing meals.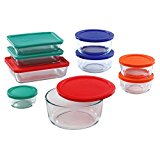 I am starting to swear by Better Than Bouillon! I have been using it in all of my soup recipes. Purchase it here from Amazon.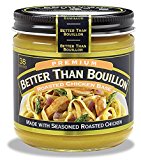 Have you tried to make hard boiled eggs using your Instant Pot? This steamer from Amazon comes in HANDY!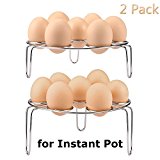 What about cheesecakes and bread? This pan is my favorite!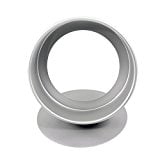 This Instant Pot Accessories Set has everything you need to master the Instant Pot. It includes with Steamer Basket, Egg Steamer Rack, Non-stick Springform Pan, Steaming Stand, 1 Pair Silicone Cooking Pot Mitts, and more. Save money and buy all three!