This post may contain affiliate links. Please read my full disclosure here.
How to Make Hard Boiled Eggs Using the Instant Pot….it is actually super easy! The full process of cooking hard boiled eggs on the stove can take around 20 minutes. The Instant Pot won't save you a TON of time. I saved about 10 minutes. It will aid in making sure your hard eggs come out perfectly. Hard boiled eggs can be difficult to make because we either overcook them or do not cook them long enough. The method I outline in this post is tried and true. No more crossing my fingers and hoping the eggs turned out ok!
If you are looking for a steaming rack to place your eggs in, this one is perfect!
Health Benefits
Eggs are an EXCELLENT source of protein. A medium-sized egg has about 6.5 grams of protein. Eggs also have zero carbs, which is a huge win. Years and years ago it was speculated that eggs are bad for you because of cholesterol. Times have changed and with more research eggs have been proven to be helpful for daily consumption. According to the Mayo Clinic, healthy people can consume up to 7 eggs per week with no increase in their risk of heart disease.
I love omelets and scrambled eggs for breakfast. I do not want to miss out on egg benefits by limiting my consumption to breakfast. Hard boiled eggs make a great option for a snack (add a little bit of salsa), topping for a salad, and of course DEVILED EGGS. Be sure to check out my personal deviled eggs recipe here.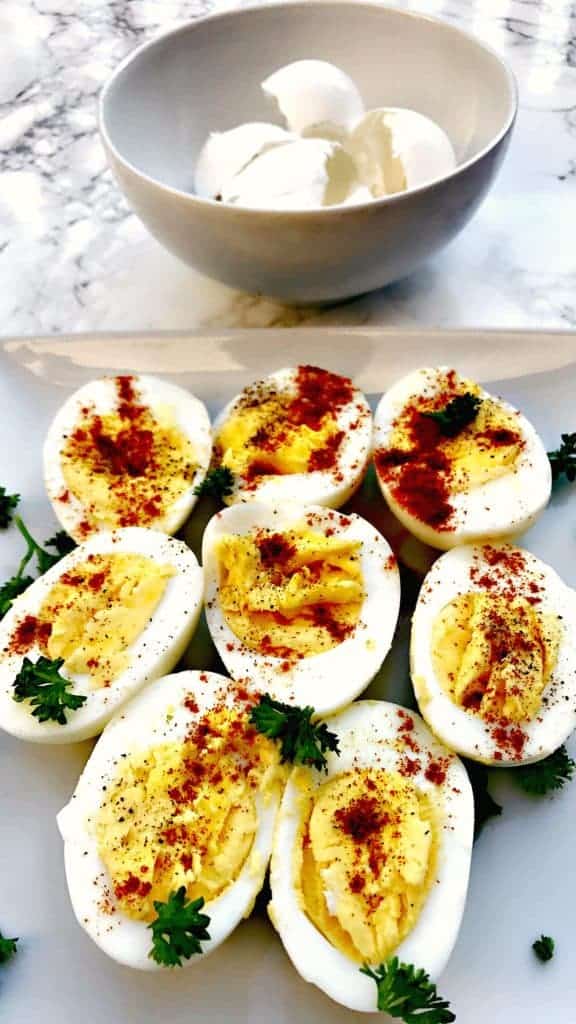 What is an Instant Pot?
It is a multi-cooker that does the job of a slow cooker, electric pressure cooker, rice cooker, steamer, yogurt maker, sauté/browning pan, and warming pot. It's a single appliance that does the job of seven different kitchen appliances or tools.
The Instant Pot website says you can reduce your cooking time by 70% because of the following:
12 pre-programmed operation buttons (Rice, Multigrain rice, Congee/Porridge, Sauté/Browning, Soup, Poultry, Meat & Stew, Beans & Chili, Steaming and Slow Cook, Keep warm, and Yogurt).
The pre-programmed buttons automate the cooking process. No more standing around watching and waiting for meals to cook.
You can delay cooking (up to 24 hours) to plan ahead of time. You can use all of the pre-programmed operations, with the exception of saute' and yogurt.
Sounds pretty awesome right? There are so many features I am dying to try out, specifically the yogurt setting.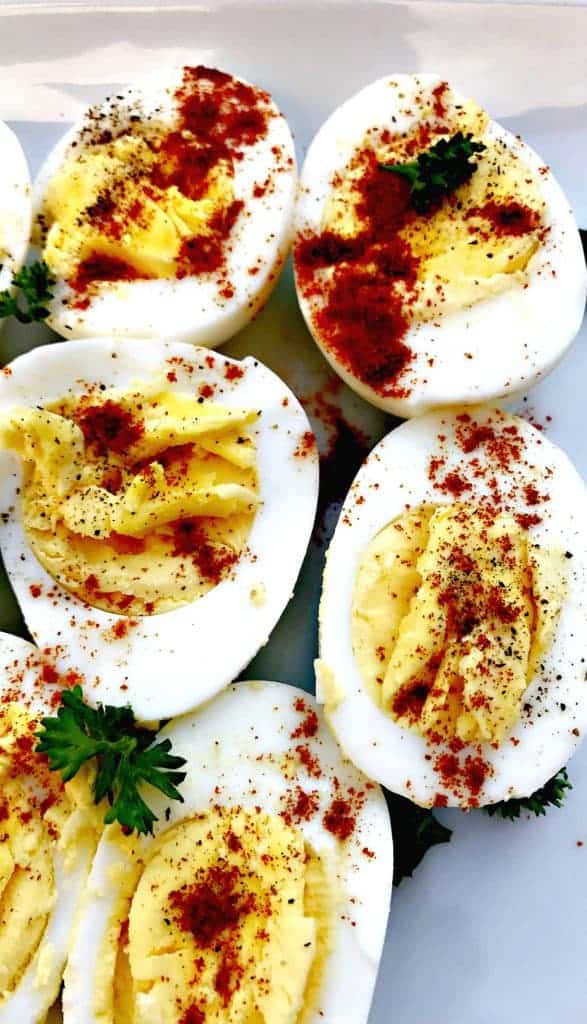 No green color on the inside! They turned out perfect.
How to Make Hard Boiled Eggs Using the Instant Pot
Insert the metal rack that came with the Instant Pot inside the base.
Add 1 cup of water to the pot.
Place your eggs in the pot. I did 4 eggs. You can do around 12.
Place the lid on the Instant Pot and seal.
Manually adjust the timer to 7 minutes.
When the Instant Pot beeps indicating it is finished, quick release the steam by moving the valve on top to the left or right. Steam will appear from the valve.
Remove the eggs from the pot with tongs.
Place the eggs in a bowl of cold water until cool.
Peel!
Check out my Bacon Deviled Eggs Recipe here!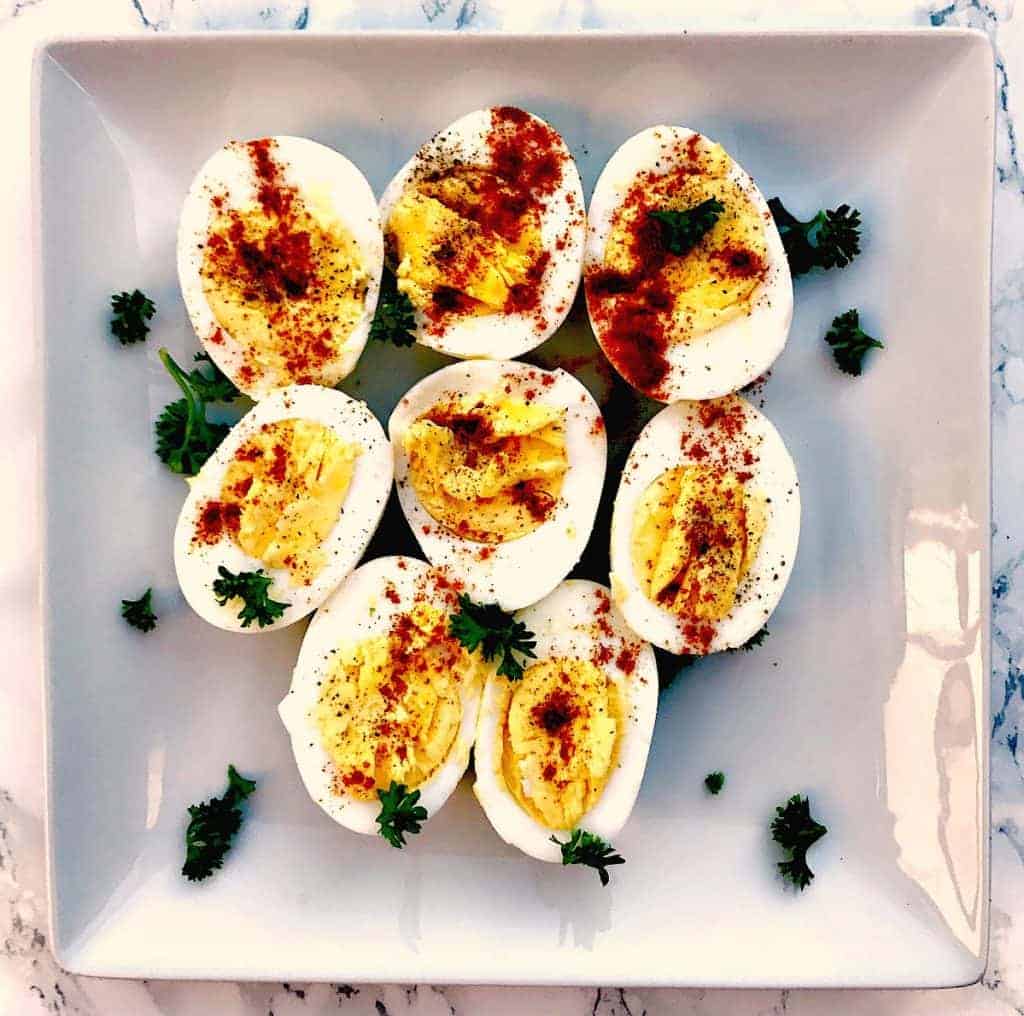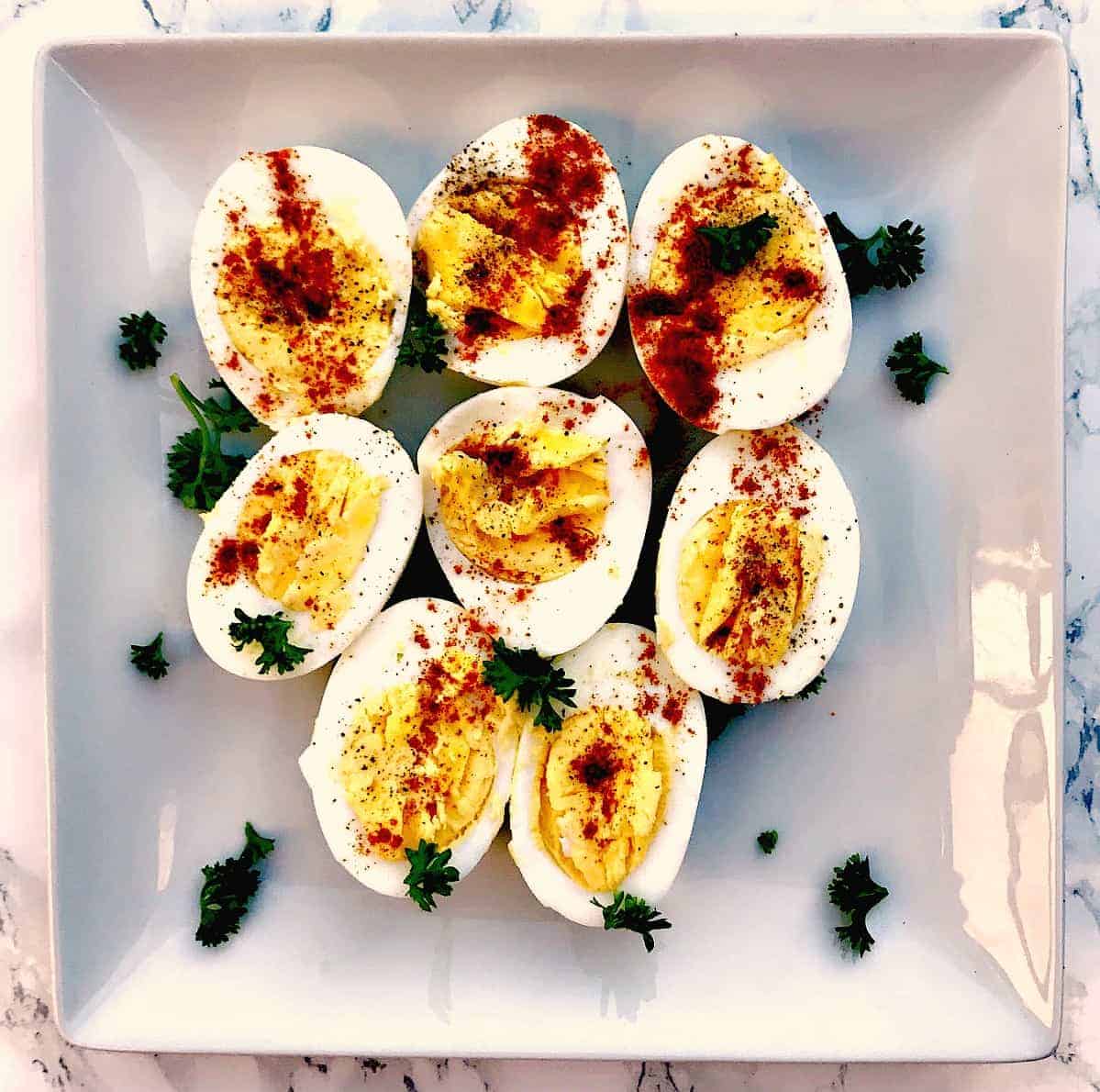 More Instant Pot Recipes:
Instant Pot Lasagna
Instant Pot Low-Carb Banana Nut Bread
Instant Pot Shrimp Risotto with Vegetables and Parmesan
Instant Pot BBQ Pulled Chicken Sandwiches
Instant Pot Chicken and Spanish Rice (Arroz Con Pollo)
Instant Pot Cheesecake
Instant Pot Chicken Alfredo Spaghetti Squash
Instant Pot Mongolian Beef
Instant Pot Steak Tacos
Instant Pot Chicken Taco Bowl with Quinoa
Instant Pot Buffalo Chicken Pasta

Pin me 🙂