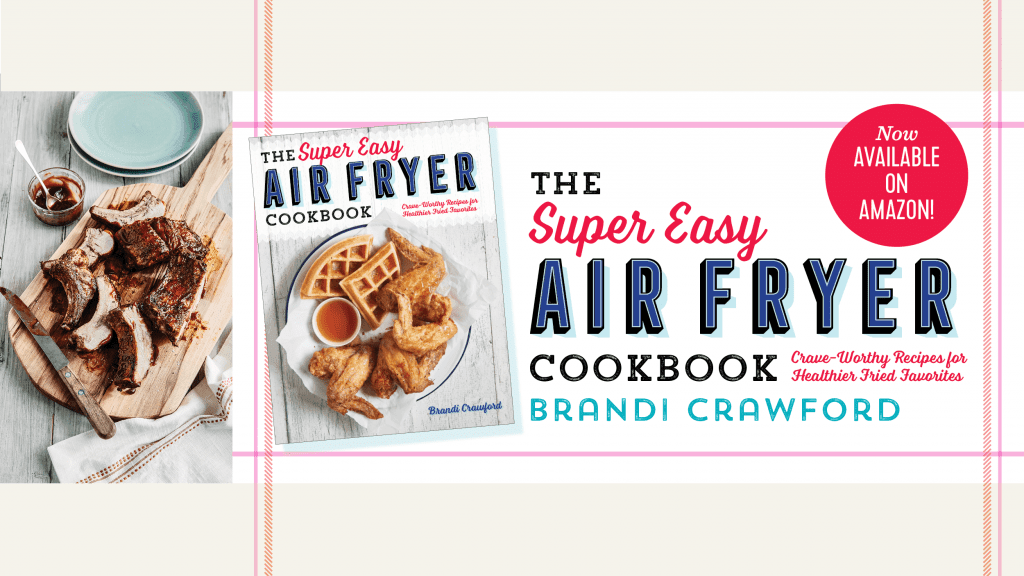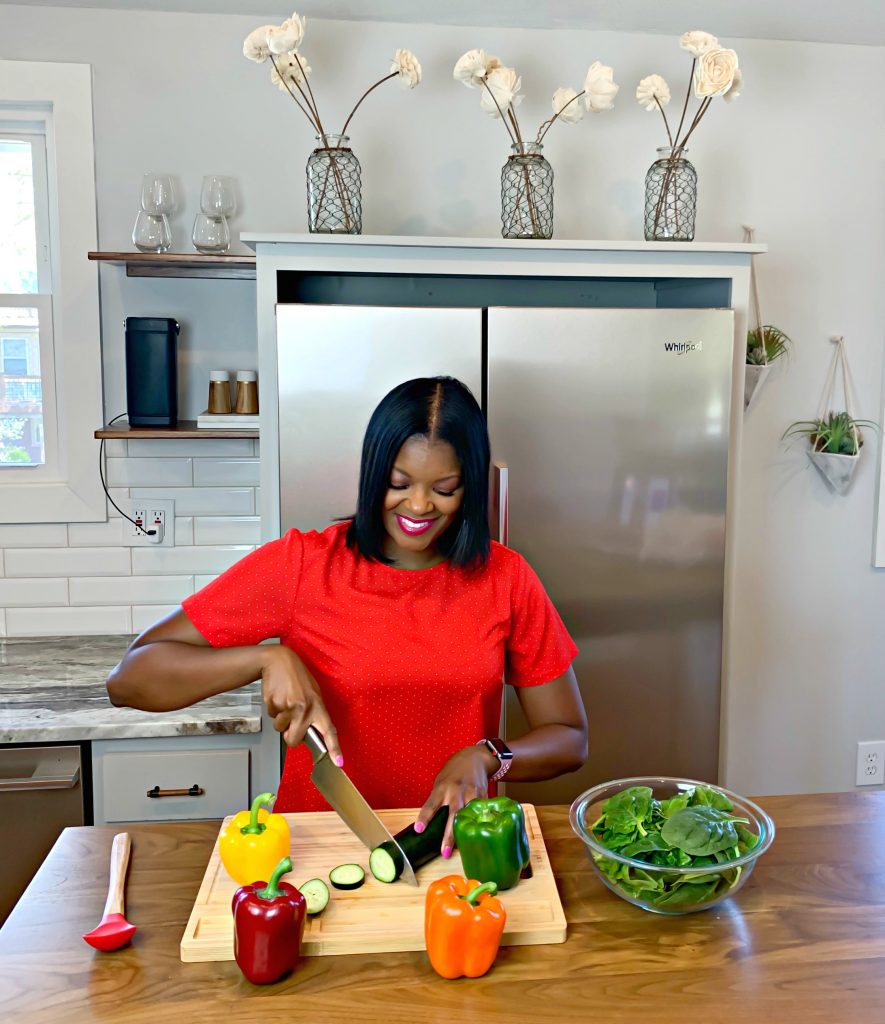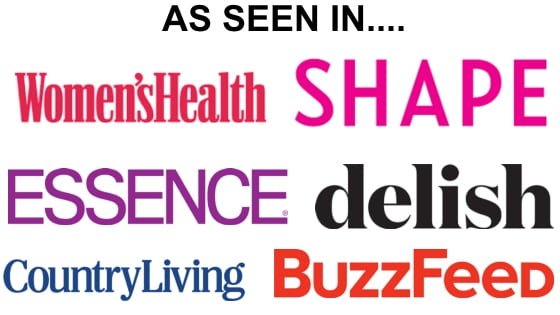 Welcome to Stay Snatched
Hi, I'm Brandi. Here, I share quick and easy healthy recipes that do not compromise on taste. I also sprinkle in a few guilty pleasure recipes, especially for the holidays because life is about balance. We all deserve to treat ourselves.

About Brandi
I am the recipe developer and food photographer behind Stay Snatched. I love food and creating new and interesting recipes. I am obsessed with videography, so you will find a lot of food recipe videos on this website.
My background is Corporate Finance and Financial Planning. I am a CPA and I love to deep dive into numbers and datasets. Outside of the kitchen and my Excel spreadsheets, I love to listen to hip hop music, indulge in mimosa filled brunches, and travel the world. If you follow me on socials, you will see doses of all of those elements of my life.
I am also the author of The Super Easy Air Fryer Cookbook and have been featured in Women's Health Magazine, Shape Magazine, Parade Magazine, Essence Magazine, Country Living Magazine, Southern Living Magazine, BuzzFeed, Delish, The Kansas City Star, Kansas City Spaces, Greatist, and more.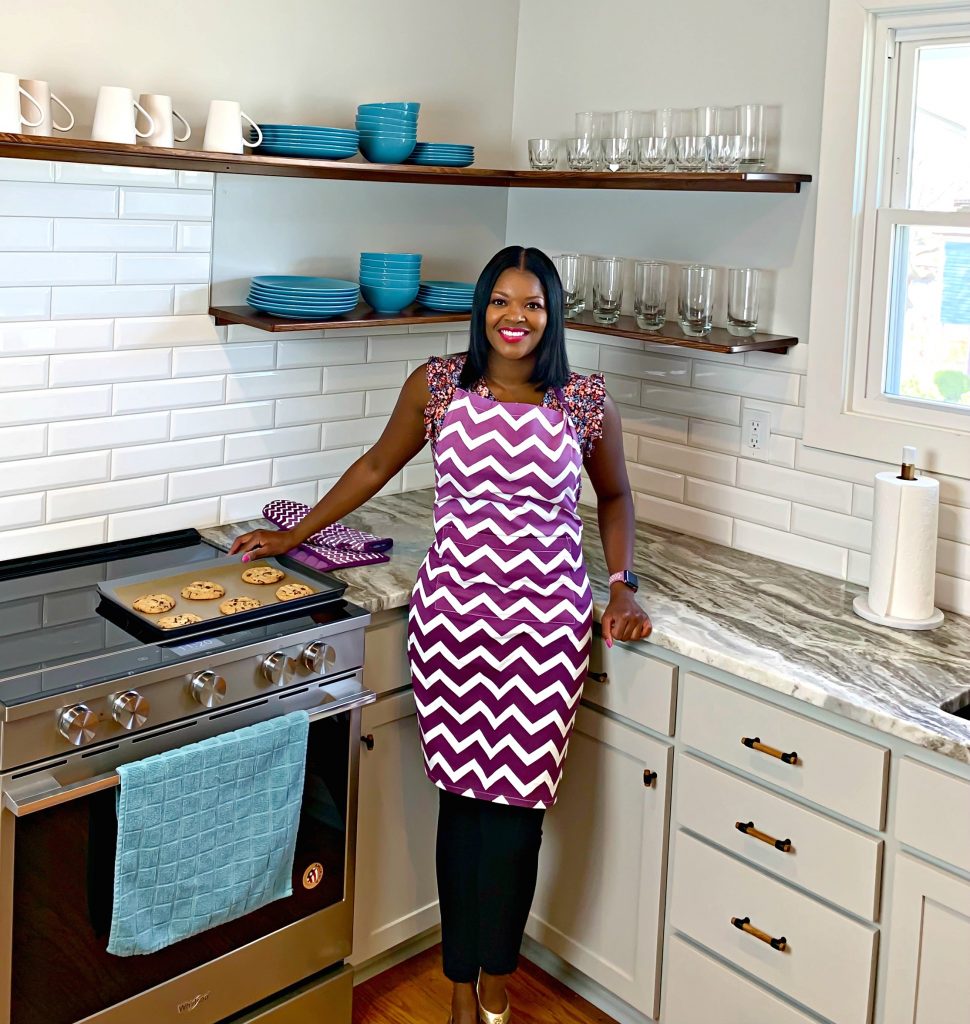 Why Stay Snatched?
Snatched means "looking good and feeling good."
For most of my life, I was labeled a "skinny girl." Growing up, I was rail, thin. I have always LOVED food and have never had issues with not wanting to eat, but I was still skinny. During my adulthood, I started putting on additional weight. I never worked out, never consciously watched what I ate, and my metabolism began to catch up with me. By most standards (medically and the personal opinion of others) I was still considered "skinny." I decided I wanted to do something about it.
I became more active in the gym. I had a gym membership that I had been paying for but hadn't been using. I started researching healthy ways to eat and how the body processes various types of food. I began to cook my own meals that were healthy, yet delicious. I wanted to hold on to the feeling of being able to indulge in food and still love it. I did not want to give up being a "foodie" for the sake of being healthy. It's my belief you can have both.
Seven years later, I am proud to say I am no longer that "skinny girl." I weigh more today than I did then. I have more muscle. My body is more toned and has definition. I look in the mirror each day, and I love the image I see.
My philosophy is everyone has their own personal definition and expectation of what looks good. It's relative to them. I love the term Snatched. It's a fun way to become motivated and stay fixated on what your goals are. My goal is to share my ideas, recipes, and what I do to Stay Snatched.

Stay Snatched Recipes
Stay Snatched recipes focus on three categories:
Most recipes can be prepared in 30 minutes or less. The Instant Pot and Air Fryer categories may include keto recipes, but every recipe is not keto-friendly. Check out Instant Pot Keto Recipes and Air Fryer Keto Recipes for designated recipes.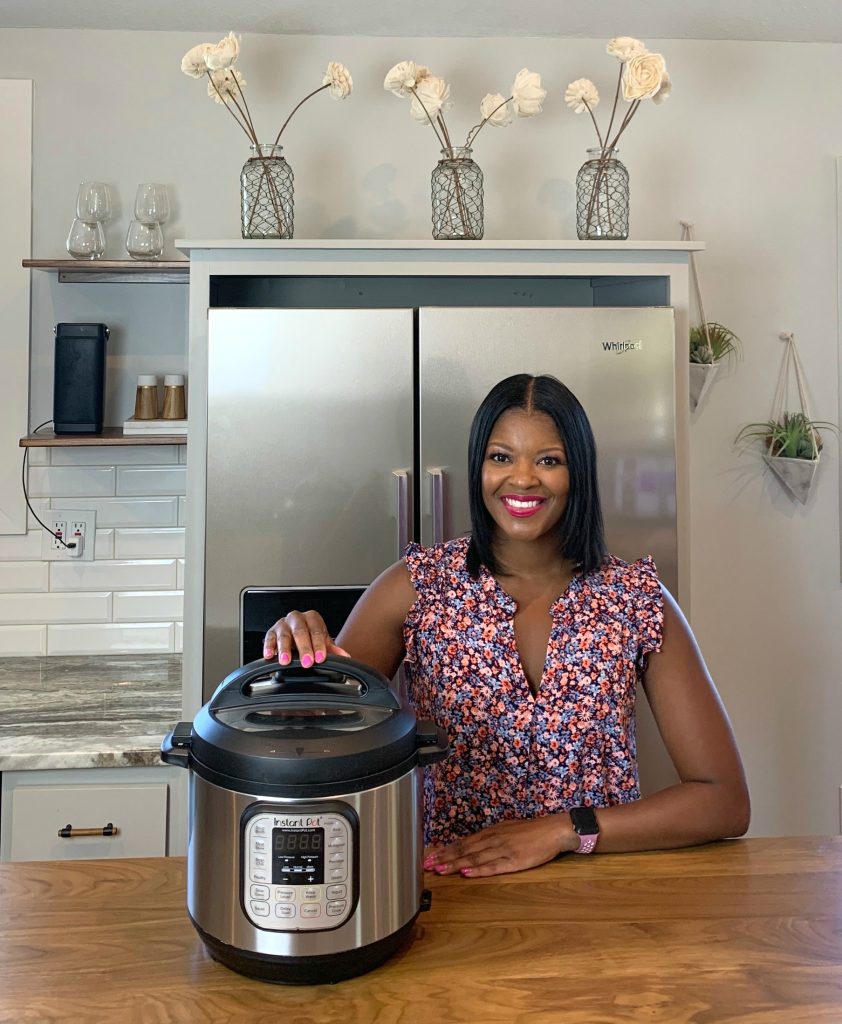 Follow me on Instagram, Facebook, Pinterest, YouTube, and Twitter.
Questions? Drop me a note at StaySnatchedToo@gmail.com.