Easy, Keto Low-Carb Almond Flour Gluten-Free Bagels is the best quick recipe for fathead dough bagels that are practically carb-free. Each grain-free bagel is loaded with flavor and seasoned with Everything, But the Bagel Seasoning and has 2 net carbs. These bagels are not low-calorie, but provide a great option for low-carb, carb-free bread.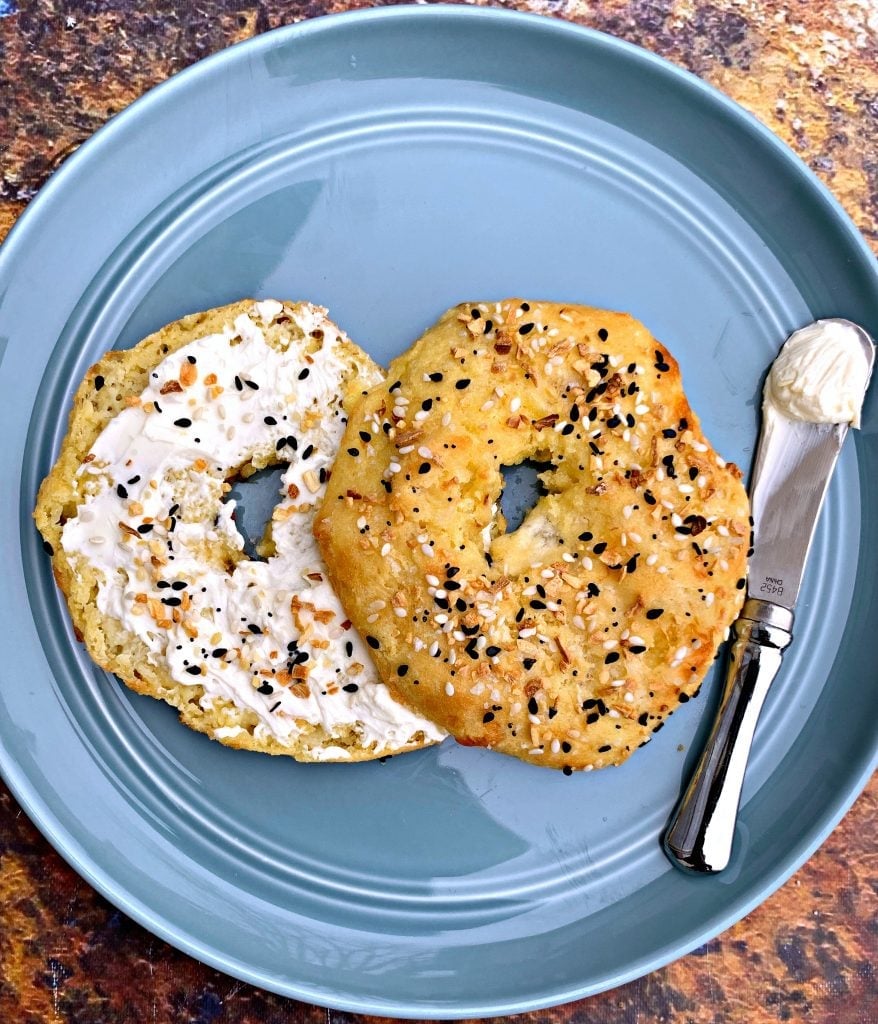 This post may contain affiliate links. Please read my full disclosure here.
FOR THE FULL LIST OF INGREDIENTS AND COMPREHENSIVE INSTRUCTIONS, PLEASE SEE THE RECIPE CARD AT THE END OF THIS POST. BEFORE YOU SCROLL, THERE'S IMPORTANT INFORMATION IN THIS BLOG POST.
The Keto Essential Cookbook is available NOW for FREE! For a hard copy, you only pay the shipping and handling. Get over 100+ scrumptious recipes with net carb, fat, protein, and calorie count for every recipe. Click here to purchase yours today!
Calories: 289 Fat: 21G Net Carbs: 2G Protein: 19G
Macros are provided as a courtesy and calculated using MyFitnessPal. Calculate your specific macros using the exact brand ingredients you use and the macros calculator of your choice.
Everyone is tired of eating the same breakfast. Trust me, I get it. Bacon and eggs are only good for so long. But what if you piled your bacon and eggs onto a bagel? A KETO BAGEL! That's exactly what I did. I added fresh spinach, too!

What is Fathead Keto?
Fat Head is a documentary. It's from 2009 and is a direct response to the controversial Super Size Me documentary. The narrator does a couple of experiments. One experiment is to eat a lot of food from McDonald's in order to disprove the result of the Super Size Me documentary. His second experiment centers around a lipid hypothesis. He goes on a low-sugar, low-starch diet for a month. At the end of the month, he has lowered his cholesterol.
The documentary mentions a pizza that is made using almond flour. This recipe was adapted from the film.
How Do You Make Fathead Dough?
You will need to microwave mozzarella cheese and cream cheese. Next, add almond flour and eggs.
Stir and combine to form a dough.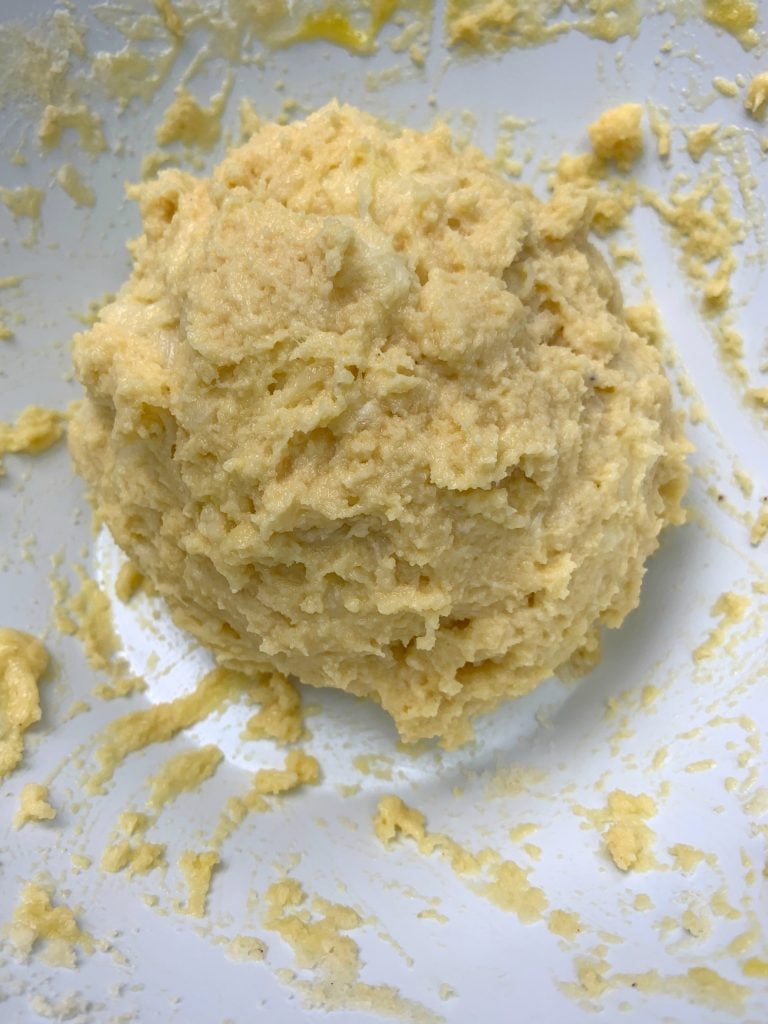 How Many Carbs Are in a Keto Bagel?
There are 2 net carbs in these keto fathead bagels, compared to 44 net carbs in traditional bagels.
Which Bread Has the Least Amount of Carbohydrates?
Ezekial Flax bread is pretty low in carbs, but not low enough for ketosis (in my opinion). You can read more about Ezekial Bread and Sugar Free Staples here.
What Can I Substitute for Bread?
Fathead dough can go a long way. I've used it to make Keto Biscuits, Keto Cinnamon Rolls, and Keto Pizza.

Do You Use Coconut or Almond Flour for this Recipe?
I recommend almond flour. Coconut and almond flour absorb moisture differently.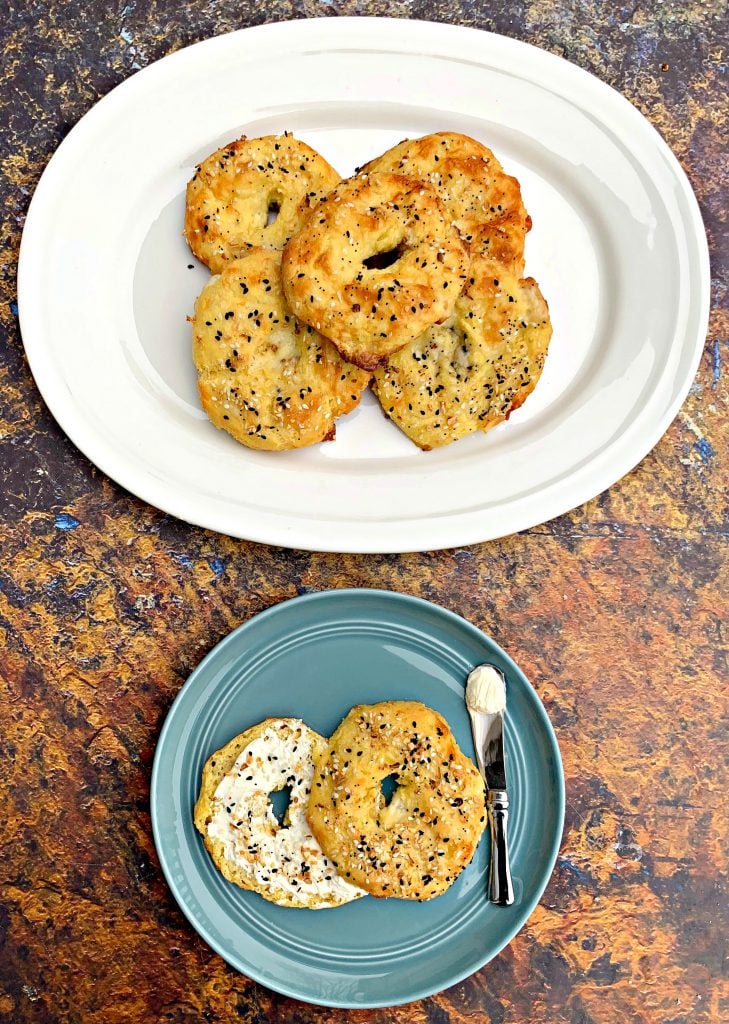 How Do You Store Keto Bagels?
I store mine in sealable plastic bags in the fridge.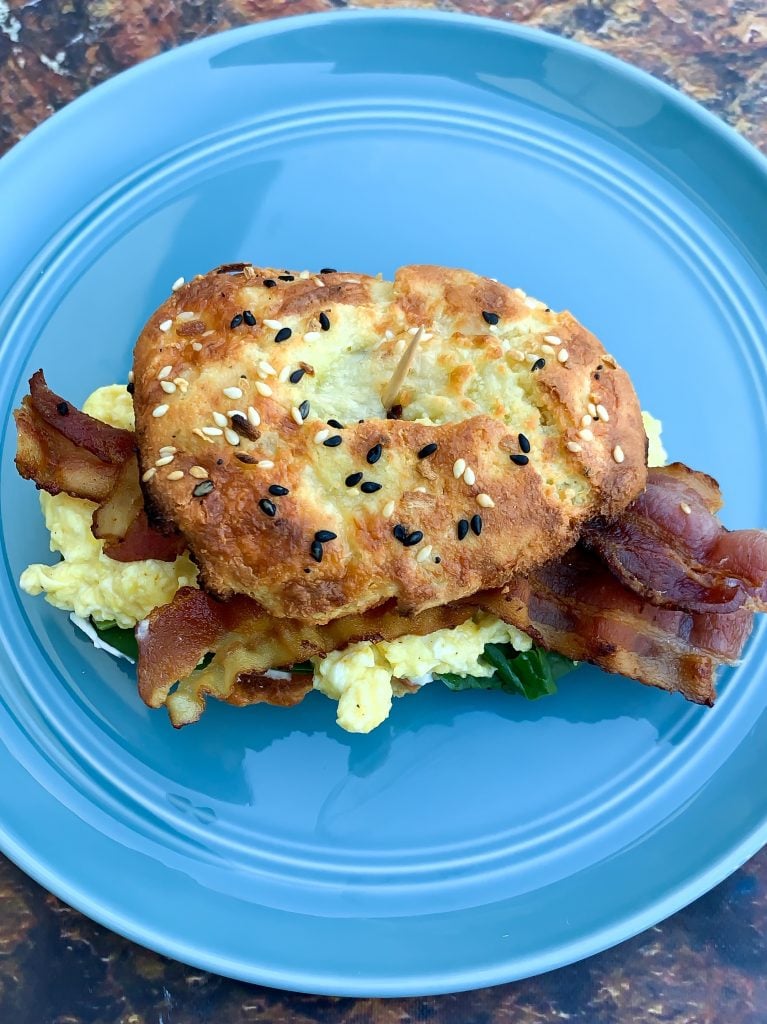 The Cure For the Keto Flu is Bone Broth and MCT Oil
The keto lifestyle can sometimes cause me to get dizzy and have brain fog. It can be really hard to focus. Each night before bed I like to drink bone broth. Kettle and Fire is my favorite brand. Click here to use my discount on bone broth.
I add 1 tablespoon of MCT oil to my coffee in the morning. This helps add additional fat to support keto macros and also helps with keto flu. Click here to use my discount on Perfect Keto products.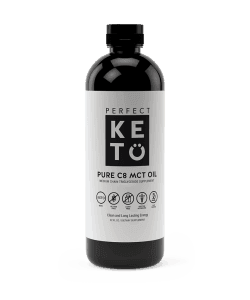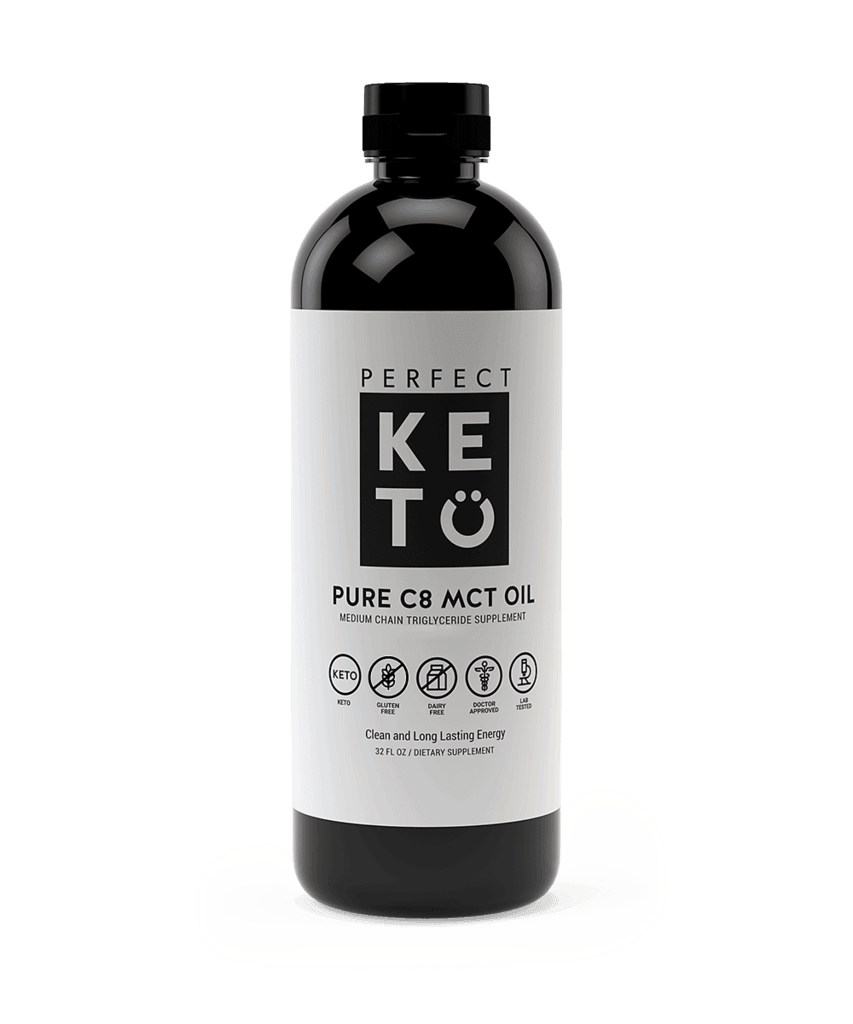 Get 8+ new keto-friendly snacks delivered to your door each month with KetoKrate. No contracts and you can cancel at anytime. Be sure to follow me on Instagram to check out my unboxings.
I use Butcher Box sirloin steak in this recipe because it is 100% grass-fed beef. Grass-fed beef is much leaner and has less total fat. It also has more conjugated linoleic acid (CLA), which is linked to reductions in heart disease and cancer.

I love the convenience of using Butcher Box's subscription service. They don't just provide beef. They also provide heritage breed pork, uncured nitrate-free bacon, free-range organic chicken, and 100% grass-fed steak!
Here is the kicker, you will receive $25 off your order and FREE bacon with your Butcher Box delivery. Click here to sign up and get hormone free meat delivered right to your doorstep!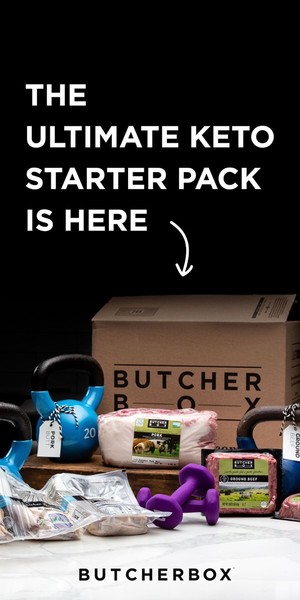 You may also enjoy my Keto Cheeseburger Casserole and Bacon Egg Spinach Breakfast Casserole recipes.


WATCH THE VIDEO!