Original Post Date: November 23, 2017
Instant Pot Low-Carb Starbucks Sous Vide Bacon Egg Bites is a quick and easy, protein, keto, pressure cooker recipe with eggs, egg whites, and bacon. This dish uses a silicone egg bite mold to create the perfect grab and go sized eggs. This recipe is perfect for meal prep lifestyles, the keto diet, and is freezer friendly.
This post contains affiliate links. Please read my full disclosure here.
These Instant Pot Low-Carb Starbucks Sous Vide Bacon Egg Bites have become my new obsession for breakfast. I am a huge breakfast person. I have to have it pretty much every morning or else I get really grumpy. I work in the corporate world so I need breakfast options that are perfect for on-the-go. I also work out most mornings.
These egg bites make the perfect post-workout meal. The bites are low in carbs, but pack in the protein from the eggs, cheese, and bacon.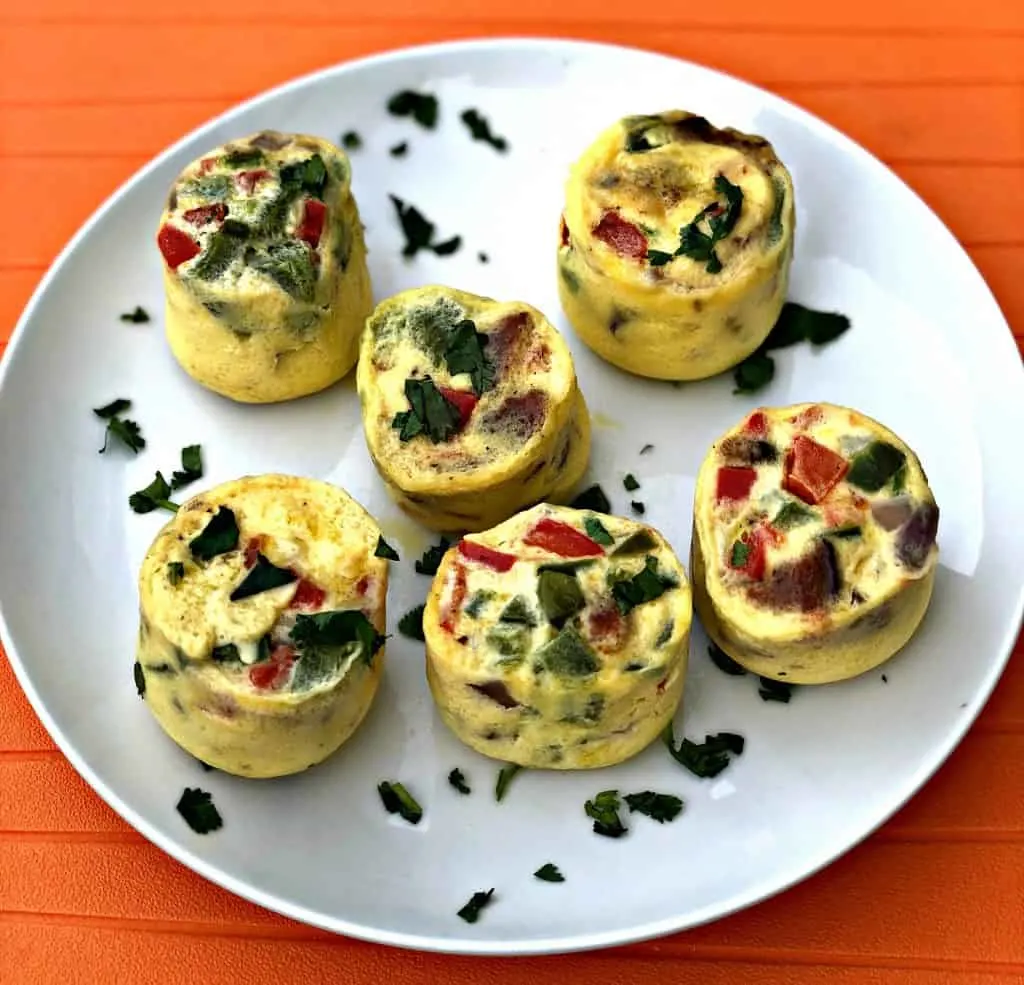 What does sous vide mean?
Well, it is kind of a fancy way to describe dishes that are cooked in a water bath at a controlled temperature. This helps ensure the food is evenly cooked and retains moisture. The food is cooked at a precise temperature for a precise amount of time, thus yielding pretty consistent results. The method used in this recipe is an approximation of that texture.
How do you make sous vide eggs in the Instant Pot?
You will need a container for the eggs. This container from Amazon works well.
You will need to decide on if you will like to use meat in the recipe. I love bacon! You will also need whipping cream and cottage cheese for the creamy texture.
Throw the dairy product ingredients and the eggs in a blender. Blend to get a creamy texture. Add the mixture to the egg bites container with the remaining ingredients.
Steam in accordance with the directions noted below.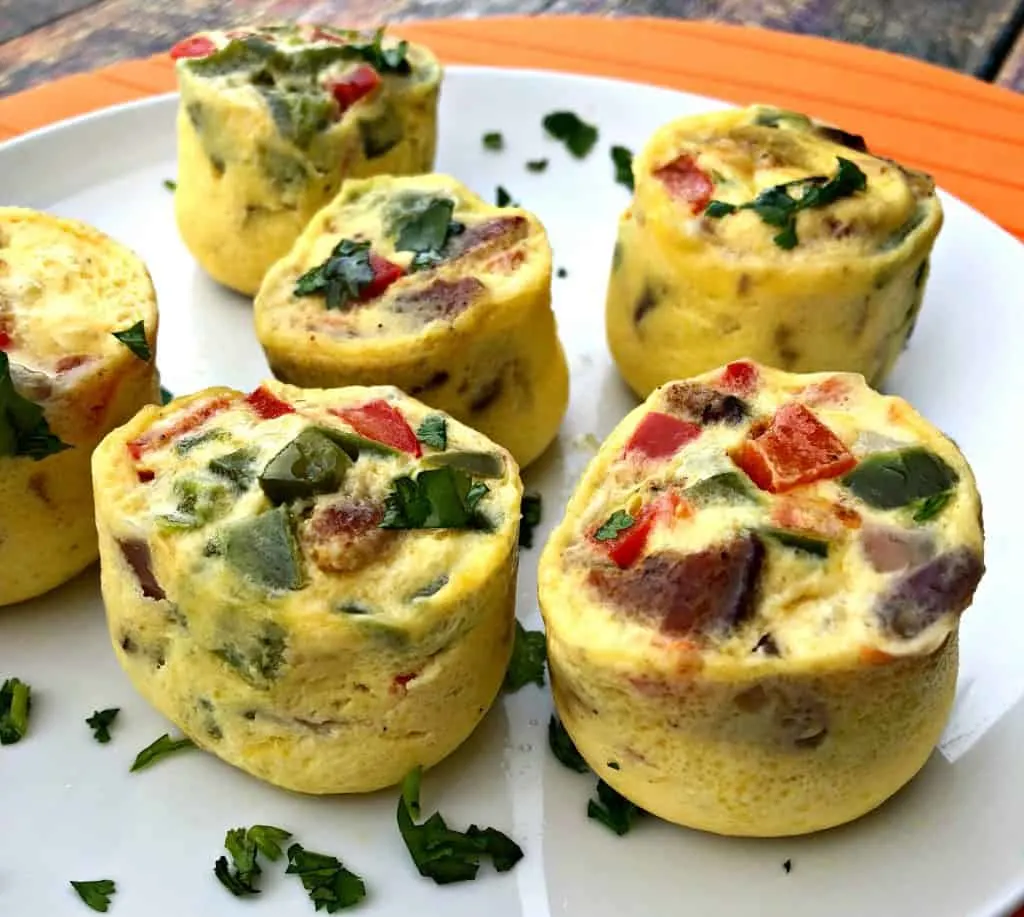 A couple of years ago I made egg white muffins in the oven pretty religiously. The same advantages I noted above apply. They are low-carb, easy to make, and easy for advance meal prep. I got burned out on eating these.
I disliked how the bites were often too dry. This sous vide version is the perfect fix. The texture of these bites is absolutely perfect.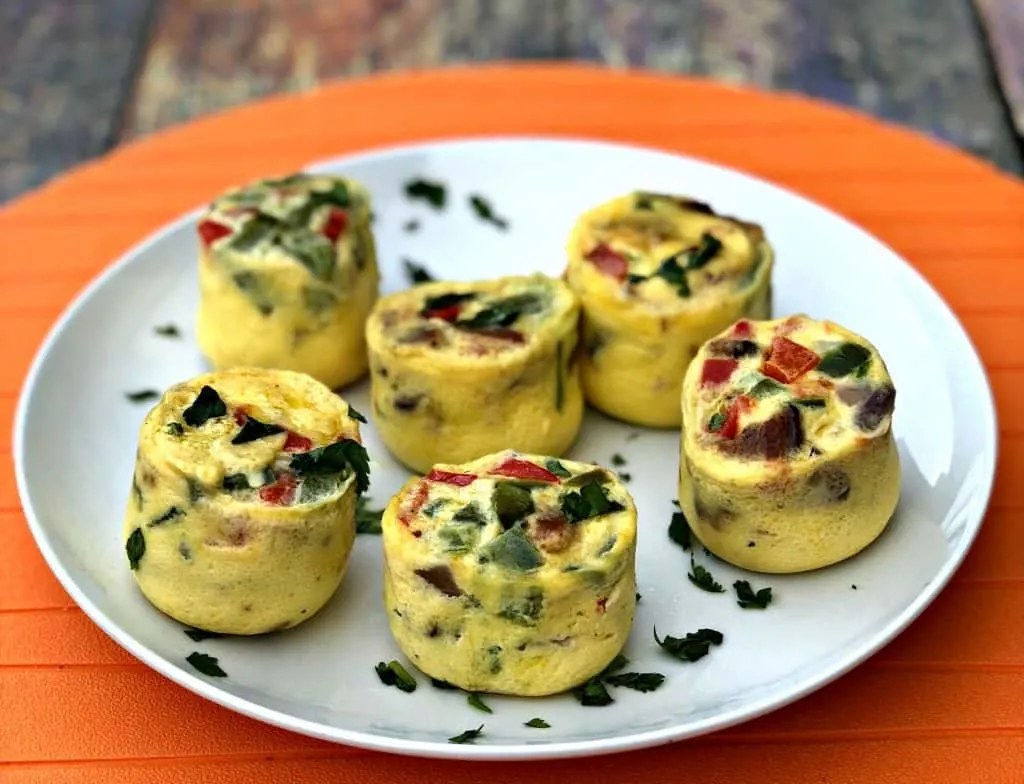 A while back Starbucks introduced their sous vide egg bites. There are two versions on their menu. Bacon and Gruyere and Egg Whites and Red Pepper. The nutritional data for this recipe is somewhat similar to the Starbucks version.
Starbucks has a little higher carb count due to a few added ingredients of which I have left out. Overall, the greatest advantage in making your own will be the money saved as a result. You can purchase the ingredients for this recipe for $10-$15 and it will last you a week.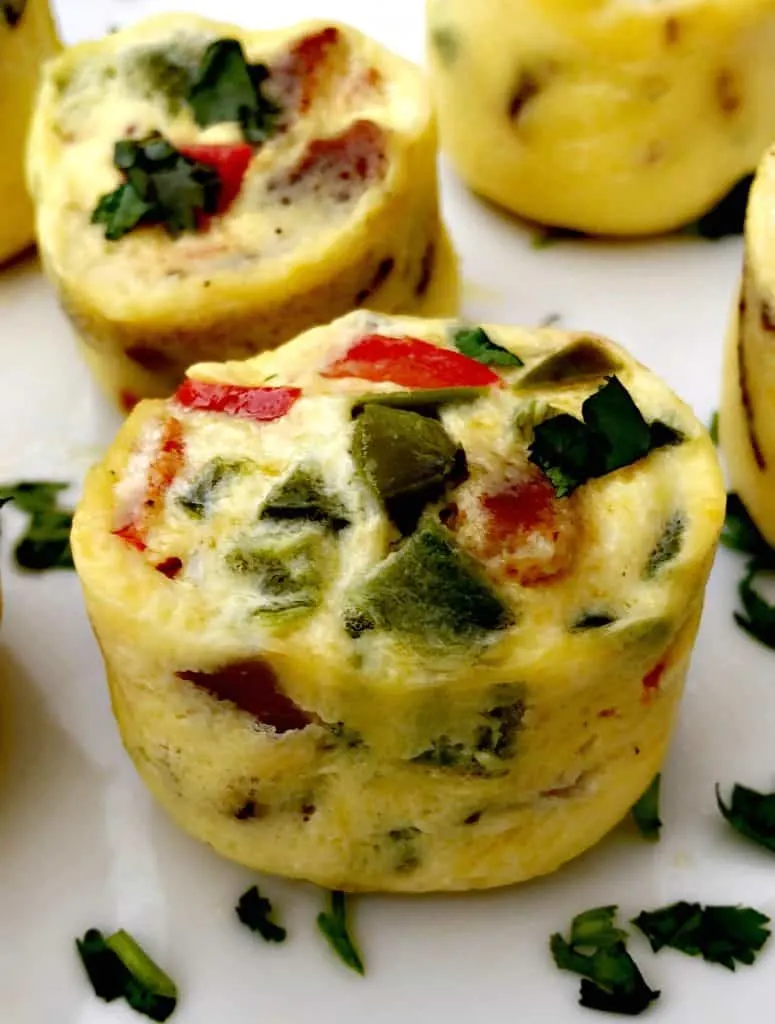 I also love that you can create tons of versions of these bites simply by swapping out ingredients. Mushrooms, chicken sausage, turkey bacon, ham, and whatever cheese you want will all work very well with this recipe. You can truly take your pic.
Pin Me 🙂

Instant Pot Low-Carb Starbucks Sous Vide Bacon Egg Bites
Instant Pot Low-Carb Starbucks Sous Vide Bacon Egg Bites is a quick and easy, protein, keto, pressure cooker recipe with eggs, egg whites, and bacon.
Save this recipe here.
Saved!
Ingredients
4

eggs

1/4

cup

egg whites

4

slices bacon, cooked and crumbled

I used nitrate-free

1/2

cup reduced-fat cottage cheese

1/4

cup

heavy whipping cream

1/2

red pepper, chopped

1/2

green pepper, chopped

1

cup

red onion, chopped

1

cup

shredded cheese

I did 1/2 gouda 1/2 reduced-fat cheddar

salt and pepper to taste

1

cup

water
Instructions
Add the eggs, egg whites, cottage cheese, whipping cream, shredded cheese, salt and pepper to a blender. Blend for 30-45 seconds until well blended.

Add 1 cup of water to the Instant Pot. Add the trivet (this comes with the Instant Pot).

Carefully, add the baby-food container to the Pot. I have a 6qt Instant Pot. The baby-food container I used has 9 compartments. This is a tight squeeze! FYI, but it still works out just fine.

Using a ladle, spoon the egg mixture into each of the compartments of the baby-food container.

Top with the chopped peppers, onions, and bacon.

Cover with the baby container lid. I did not snap the lid perfectly in place. I made sure the egg bites were covered.

Place the lid on the Instant Pot and seal. Set the Instant Pot to the Steam setting. Cook for 12 minutes.

Allow the steam to naturally release for 10 minutes, instead of immediate quick release.

Press the release button, open the pot, and remove the container.

Allow the egg bites to cool for a few minutes.

To remove the bites, I carefully pushed up on the bottom of each. From there, each should slide right out.
Notes
The method used in this recipe is an approximation of the sous vide texture.
Recipe Tools Used in this Recipe
As an Amazon Associate I earn from qualifying purchases.
Nutrition (displayed with net carbs)
Serving:
1
serving
|
Calories:
124
kcal
|
Carbohydrates:
3
g
|
Protein:
9
g
|
Fat:
8
g
Tried this recipe?
Mention @Stay_Snatched or tag #StaySnatched! The recipe instructions noted here are the property of Stay Snatched and subject to copyright. Please do not screenshot and share this recipe on social.
Nutrition Data
Macros are provided as a courtesy and should not be construed as a guarantee. This information is calculated using MyFitnessPal.com. To obtain the most accurate nutritional information in a given recipe, you should calculate the nutritional information with the actual ingredients used in your recipe, using your preferred nutrition calculator. You are solely responsible for ensuring that any nutritional information provided is accurate, complete, and useful.