This post may contain affiliate links. Please read my full disclosure here.
Pin this list for later here.
So you just purchased or received a new Instant Pot. Now what? I have had my Instant Pot for 9 months. It has become a staple for me when I cook. I love to experiment with it and try out new things. The Instant Pot really brings out amazing bursts of flavor in food.
Here are the accessories that I have found to be incredibly helpful.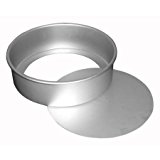 I have used this pan many times. Each time I use the pan it is for a different recipe. I have made cheesecake, pumpkin spice bread, and banana bread.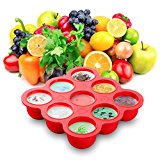 I have used this container twice for egg bites. The egg bites were quick and easy to make. I used to bake my egg bites in the oven using a muffin tin. The texture is so much better with the Instant Pot. There is less risk in over-cooking the eggs. Get the recipe for my bacon egg bites here.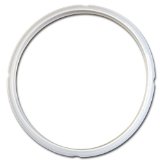 Additional sealing rings are important. I repeat, additional sealing rings are important! I cook some pretty savory, amazing smelling dishes in my Instant Pot. Seafood, Sausage, and Chicken Gumbo and Jerk Chicken are just a couple of examples. The smell of the herbs used in these recipes clings to the sealing ring. It will go away with deep cleaning. I think it is wise to have a couple of hand, one for dinner dishes and the other for desserts.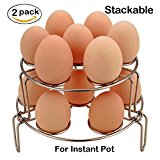 When I first got my Instant Pot, boiled eggs was the first recipe I tried. I even filmed a video. I was so impressed with the results. When I found out about this egg steamer, it made making boiled eggs even more epic. You can check out my method for preparing eggs here. If you purchase the egg steamer, the process is even easier!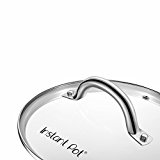 When I prepare the egg bites mentioned above, I use the steam setting. This glass lid works well for steaming. I have yet to use the slow-cooker function on the Instant Pot. I imagine it would work well for that setting, too.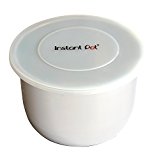 This lid will come in handy for all of the Instant Pot leftovers you will have. Yes, there will always be plenty of leftovers! I typically meal prep my meals and store my leftover food in separate glass Tupperware containers for the week. There are times when I just don't have the energy to organize all of the food that same day. I have also made a huge portion of dip in my Instant Pot for a gathering I had in my home. It needed to be stored in the fridge. This lid works perfectly in those instances.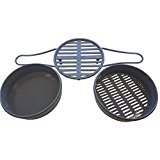 These racks are perfect for steaming veggies!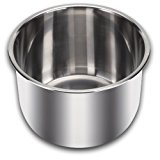 A spare inner pot has been a lifesaver for me in so many instances! I often have several different recipes going at once, especially during the holiday season! I don't always have time to fully clean the inner pot before using it again for another dish. Sometimes, I have to let the pot soak or really go to work with elbow grease to clean it. There isn't always enough time. An additional pot is helpful.