This post may contain affiliate links. Please read my full disclosure here.
[themify_box style="black announcement"]
Never miss an Instant Pot recipe! Follow Stay Snatched on Instagram

here

.
Like Stay Snatched on Facebook

here

.
[/themify_box]
Meatballs in 10 minutes? Yes, please! One of the most (dare I say, cliche) appetizers/side dish at parties that I attend are meatballs. I usually see them prepared in a slow-cooker or Crockpot. They are always smothered in some kind of yummy sauce, usually BBQ and sometimes marinara.
One Serving = 2 sliders Calories: 177 Fat: 6G Net Carbs: 19G Protein: 12G
Don't get me wrong, I LOVE them! But, I wanted to change the game a bit with this recipe. Although there are a ton of benefits to using a slow-cooker, I like the idea of being able to whip these up in a fraction of the time. If you don't have an Instant Pot, don't fret, you can still "set it and forget it" with this recipe using a slow-cooker.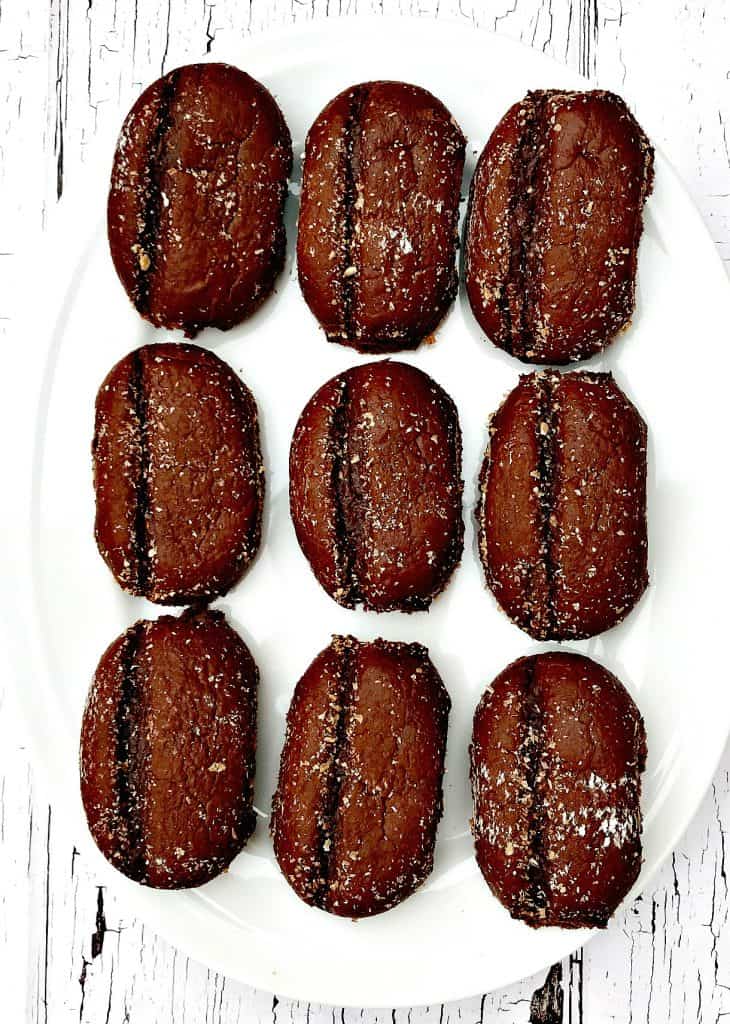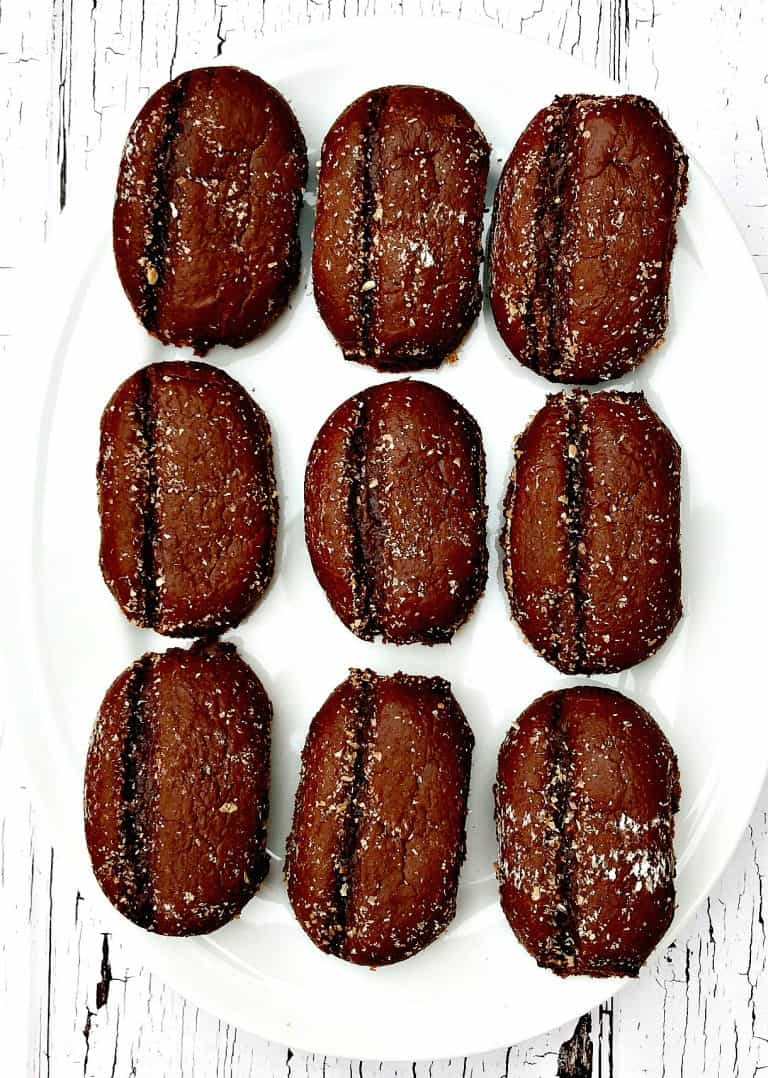 Whole wheat bread is my favorite. You can look for either whole wheat slider buns or whole wheat dinner rolls and slice them in half to use.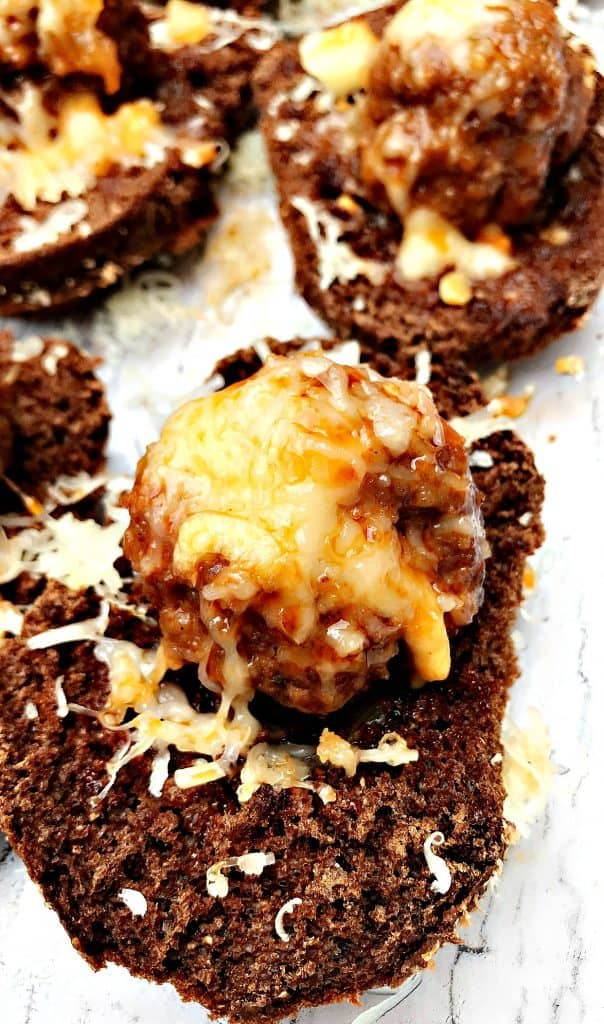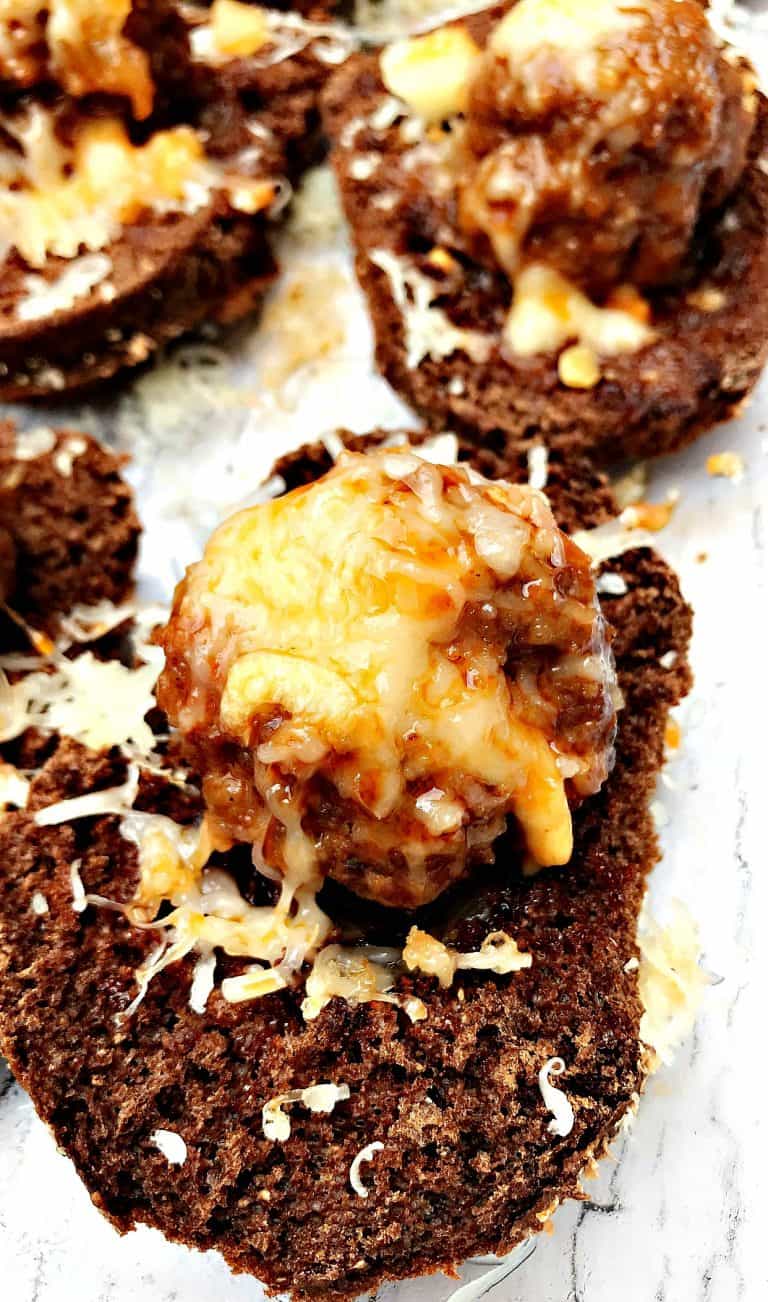 The Instant Pot just gives me the convenience of putting together a party dish quickly, when I am strapped for time. This seems to be an ongoing thing in my life right now. Seriously, is 24 hours a day enough?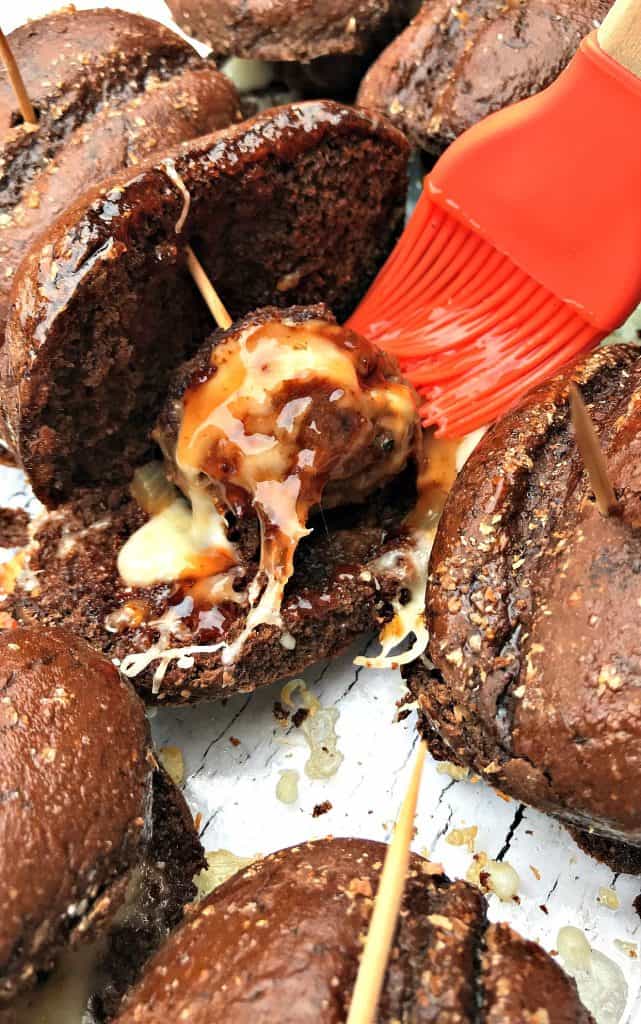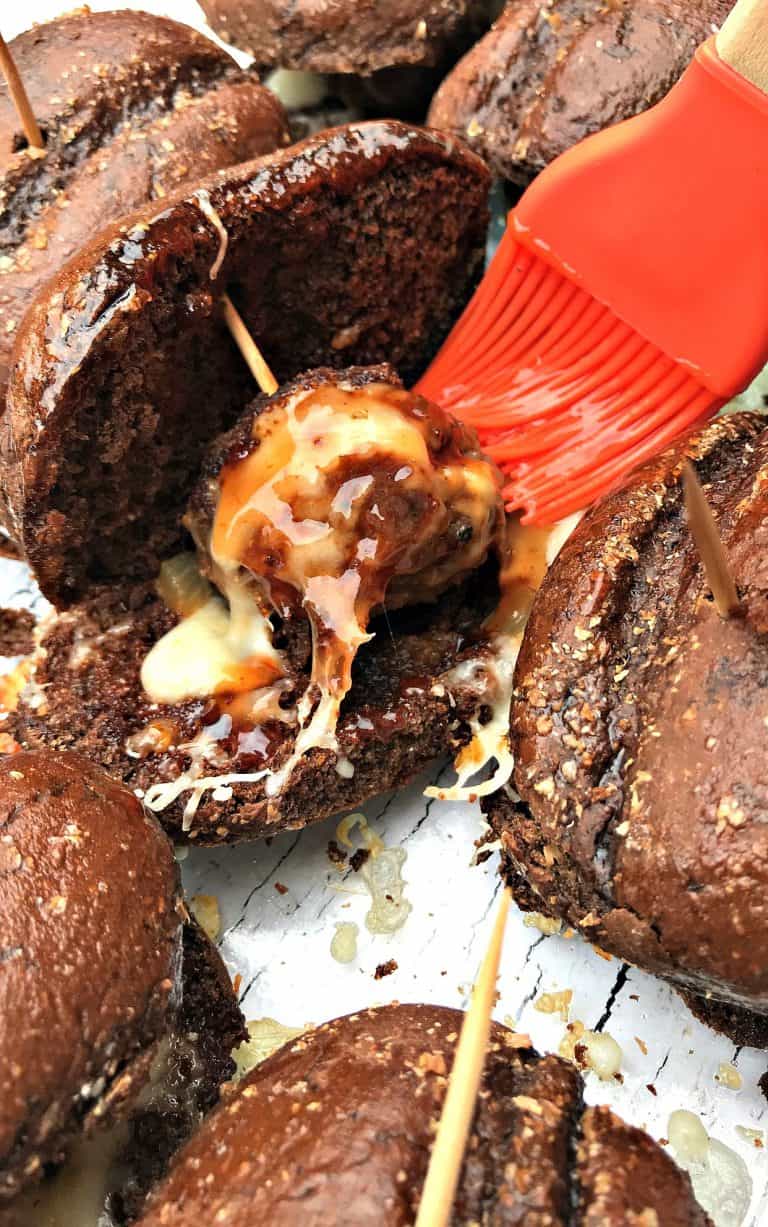 This recipe starts out very similar to the meatloaf I used to make with my mom growing up. You combine ground beef, your seasonings, and an egg in a large bowl. Make sure you wash your hands really well and then dig in! I still have memories of watching my mom do this with her meatloaf recipe. As a child, I couldn't believe I was expected to stick my hands in what looked like a pile of goop. Now as an adult that cooks regularly, this is just part of the job.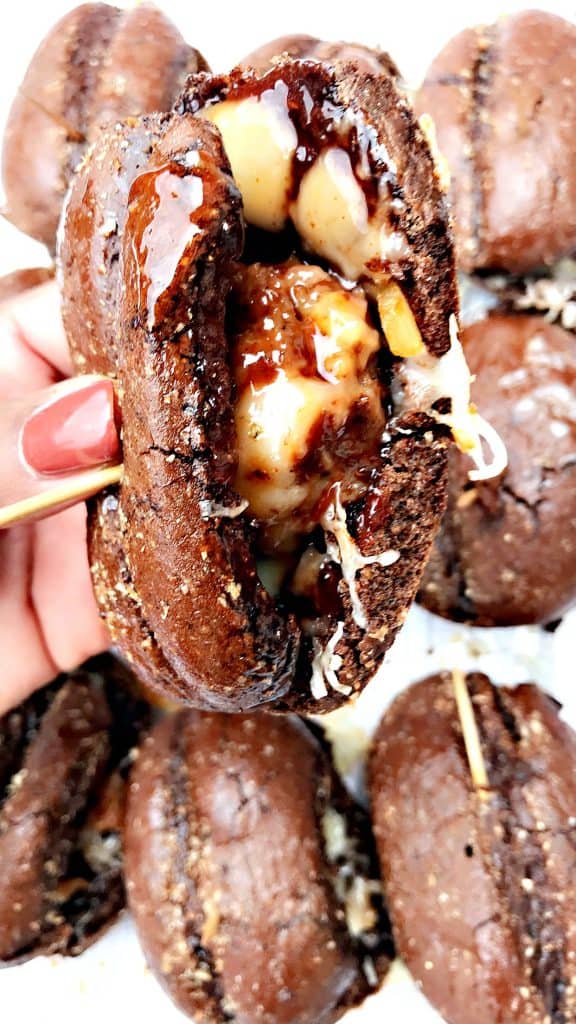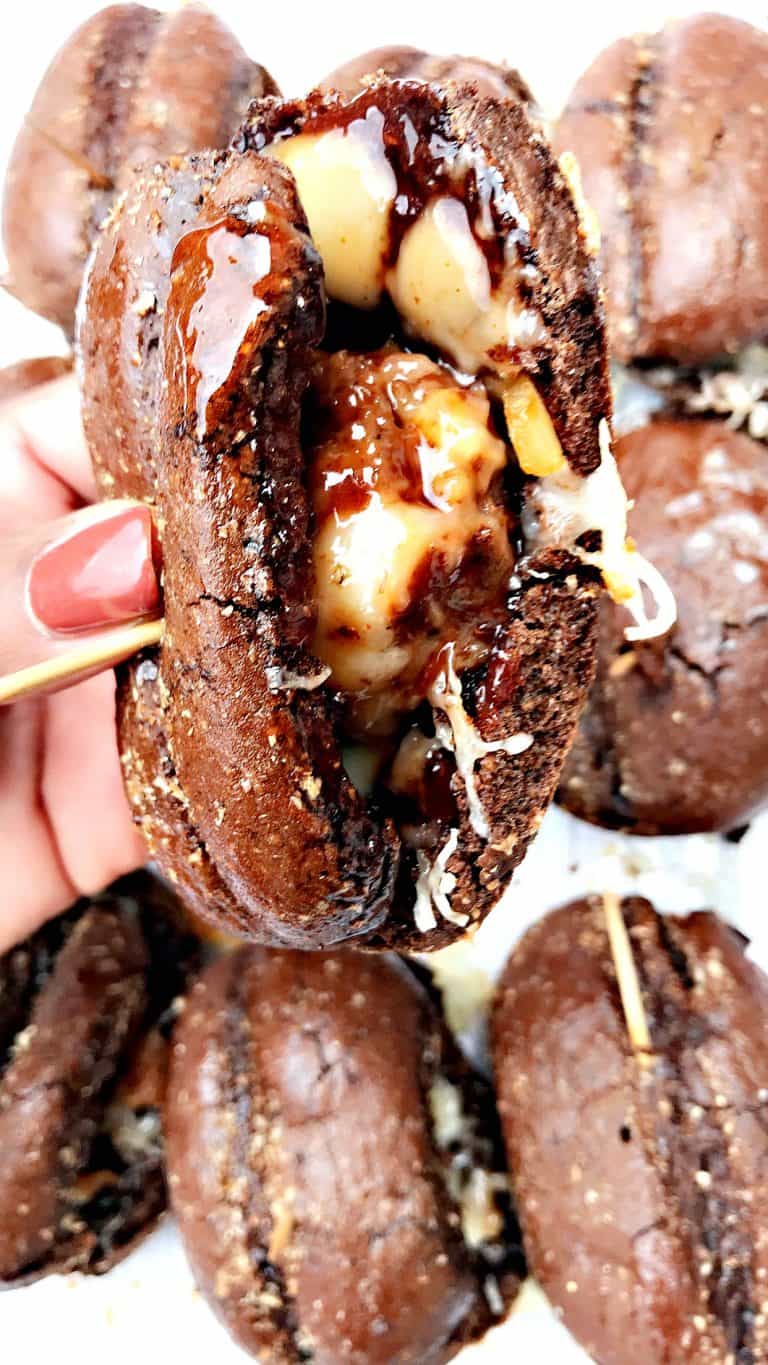 You should be able to create 16 small meatballs perfect for sliders. This should be a great guide for determining the size of each. I chose to use 93% lean ground beef because it is my favorite. You can use ground turkey or chicken for this dish.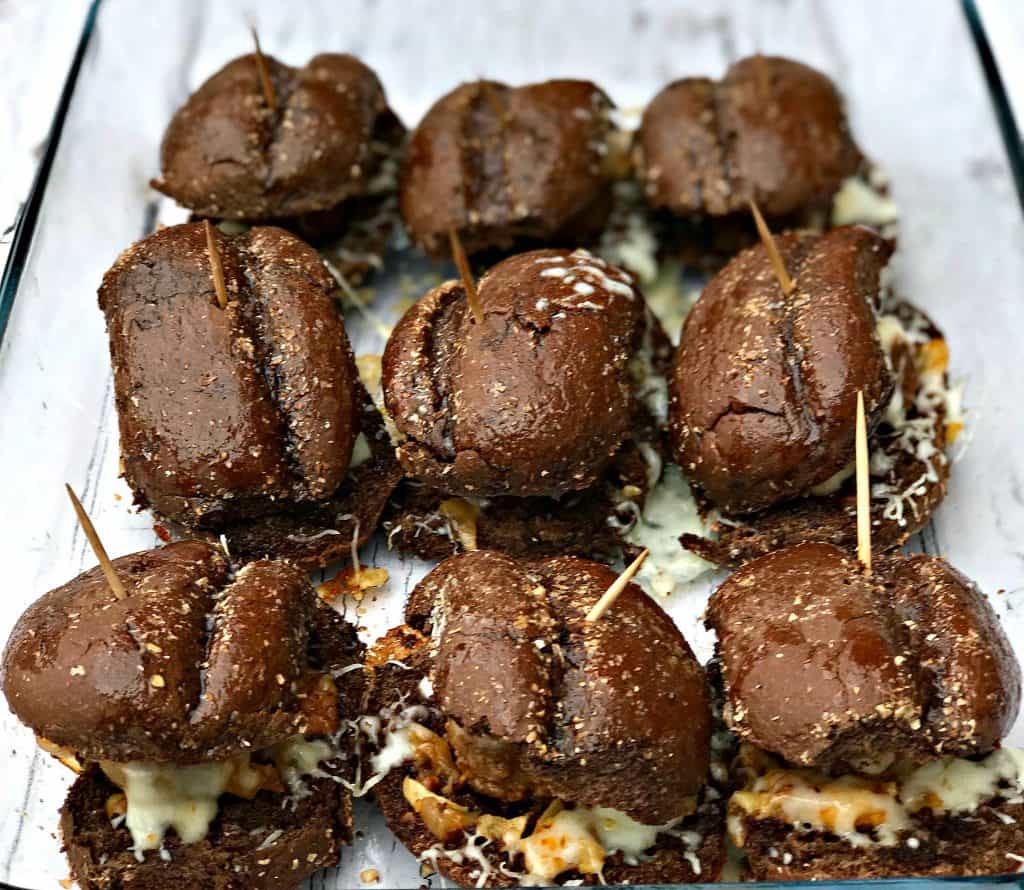 Pin Me 🙂


[themify_button style="small purple" link="https://www.instagram.com/stay_snatched/"]Follow Stay Snatched on Instagram[/themify_button] [themify_button style="small purple" link="https://www.facebook.com/staysnatchedtoo/"]Like Stay Snatched on Facebook[/themify_button] [themify_button style="small purple" link="https://www.pinterest.com/staysnatched/"]Follow Stay Snatched on Pinterest[/themify_button]
Instant Pot Mozzarella Cheese BBQ Meatball Sliders
Instant Pot Mozzarella Cheese BBQ Meatball Sliders is a quick and easy pressure cooker recipe with lean ground beef, bbq sauce, and gooey cheese.
Ingredients
1

pound

ground beef

16

whole wheat slider buns or sliced dinner rolls

1/3

cup

whole wheat bread crumbs

1/2

cup

chopped white onion

1

large egg slightly beaten

1

cup

BBQ sauce

1 1/2

cup

mozzarella cheese, shredded

2-3

garlic cloves, chopped

McCormicks Grill Mates Hamburger Seasoning to taste

Italian Seasoning to taste

salt and pepper to taste

1/2

cup

water

cooking spray

toothpicks
Instructions
Combine the beef, breadcrumbs, egg, and seasonings in a large bowl. Mix completely.

Using clean hands, place a small amount of beef in your hands. Roll the beef to create a ball. As a guide, this recipe will make about 16 meatballs. I measure out the size of each ball beforehand before rolling. This ensures each is pretty equal in size.

Repeat for the remaining meatballs.


Place the Instant Pot on the saute function. Add the onions and garlic. Cook for a couple of minutes until fragrant.

Pour 1/2 cup of the BBQ sauce into the pot and the 1/2 cup of water. Spread the sauce around so that the pot is equally coated. The water will allow additional pressure to the cooker, and does NOT dilute the BBQ flavor.

Carefully, add the meatballs to the pot. It is ok to layer them. Pour the remaining 1/2 cup of BBQ sauce to the pot.

Set the Instant Pot on Manual/High Pressure for 10 minutes.

Preheat oven to 425 degrees.

Quick release the steam on the Instant Pot once the pot indicates it has finished.

Spray a baking dish with cooking spray. Add the bottoms of the slider buns to the pan. Top each with a meatball.

Using a cooking brush, brush BBQ sauce from the Instant Pot over the meatballs. I also spooned some of the onions onto the sliders as well.

Sprinkle the mozzarella over the balls.

Add the top buns to each. Secure each with a toothpick. Bake for 5 minutes or until the cheese has melted.
Notes
Feel free to add more BBQ sauce to your recipe if you wish. I didn't use a lot of sauce for this recipe because the meatballs are going to be used as sliders. Typical "Slow Cooker Meatballs" are usually filled with a lot of sauce, so that the meatballs have a liquid base to stay warm on the "Keep Warm" setting. Do what works best for you.
Recipe Tools Used in this Recipe
As an Amazon Associate I earn from qualifying purchases.
Nutrition (displayed with net carbs)
Tried this recipe?
Mention @Stay_Snatched or tag #StaySnatched! The recipe instructions noted here are the property of Stay Snatched and subject to copyright. Please do not screenshot and share this recipe on social.
Nutrition Data
Macros are provided as a courtesy and should not be construed as a guarantee. This information is calculated using MyFitnessPal.com. To obtain the most accurate nutritional information in a given recipe, you should calculate the nutritional information with the actual ingredients used in your recipe, using your preferred nutrition calculator. You are solely responsible for ensuring that any nutritional information provided is accurate, complete, and useful.