Easy Air Fryer Homemade Crispy French Fries is a quick, fresh recipe that resembles potato wedges. Healthy air fried French fries are made using little to no oil, making them low in calories. You can make fries using the Power Air Fryer, Nuwave, or any air fryer brand.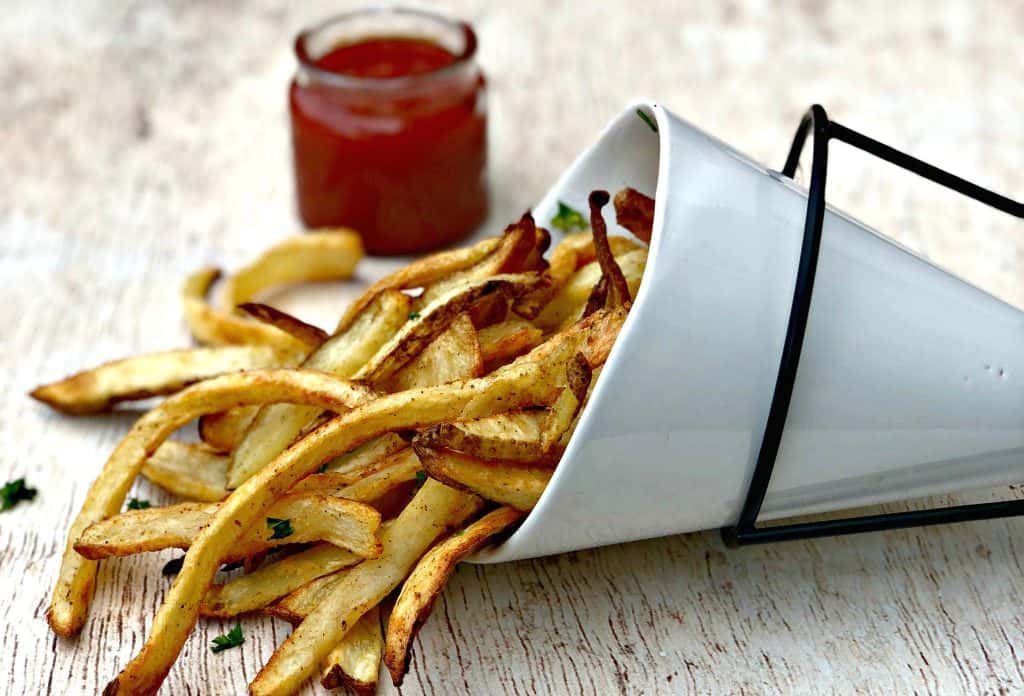 This post may contain affiliate links. Please read my full disclosure here.
This post was originally published in June 2018. It has since been updated.
Click here to purchase on Amazon.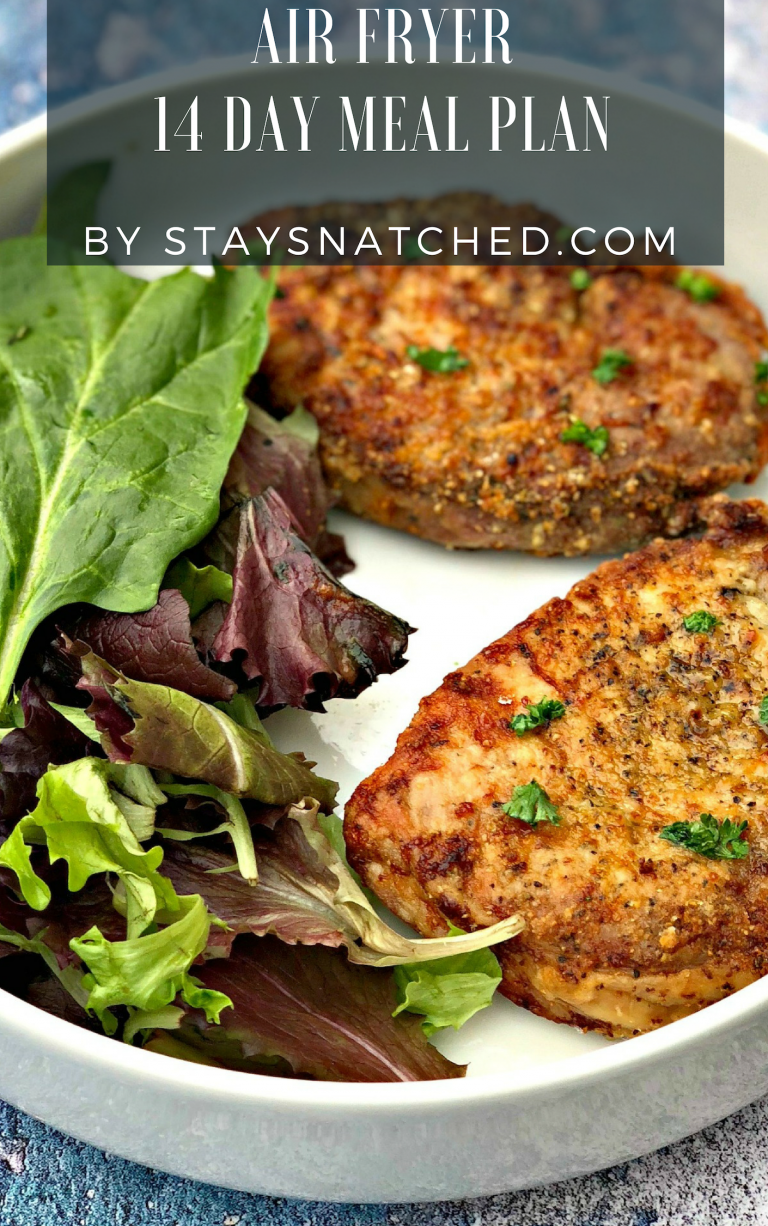 This 14 Day Meal Plan will transform the way you use your air fryer! The plan includes full recipes with calories, fat grams, and ingredients and detailed instructions for breakfast, lunch, and dinner for 14 days. The plan also includes itemized grocery lists and a guide with tips for how to clean your air fryer, how to keep breading intact while frying, and tips on how to cook with a small air fryer. Click here to grab yours today!
This weekend I made one of the most basic things you can make in the air fryer….FRENCH FRIES. There are a few steps that you will need to make sure you follow to create crispy fries, but outside of that, this is a very simple recipe.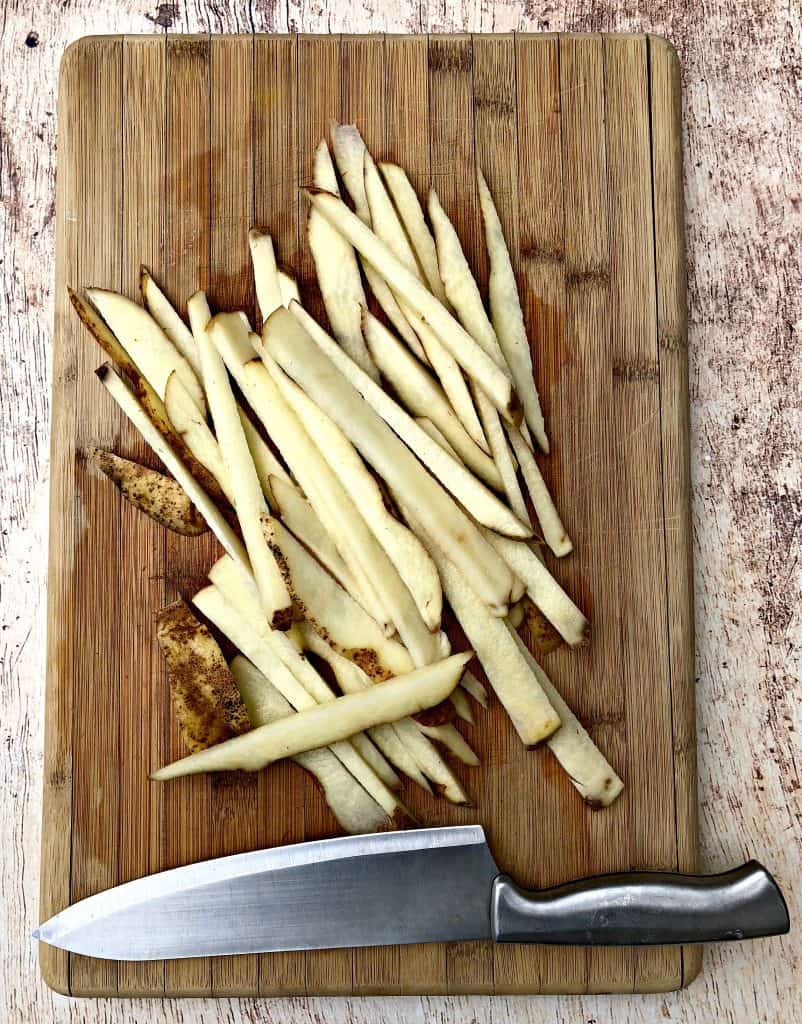 Are air fried fries healthy? Absolutely! This recipe cuts down on the fat and calories from standard fries.
I have made fries in the air fryer quite a few times prior to this. Be sure to check out my Truffle Oil Fries , Air Fryer Sweet Potato Fries, Air Fryer Onion Rings and Air Fryer Fried Pickles recipes.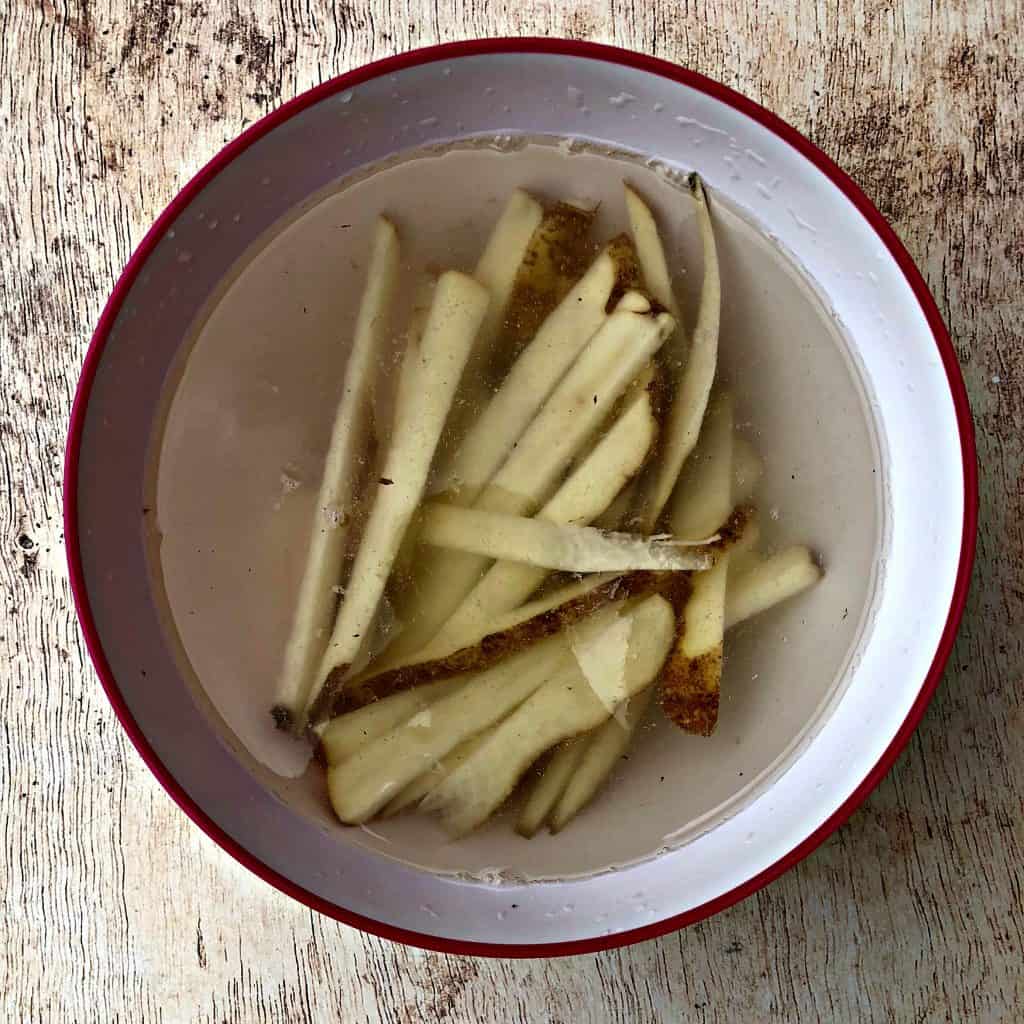 I have 3 air fryers now. Can you tell that I am obsessed? I recently received the Oster Dura Ceramic Air Fryer . Click the link here to learn more about it. This air fryer is different from the most common models that have a tray and basket. With this model, you load your food into the air fryer, and it has the ability to tilt and circulate the food. It is pretty cool to watch.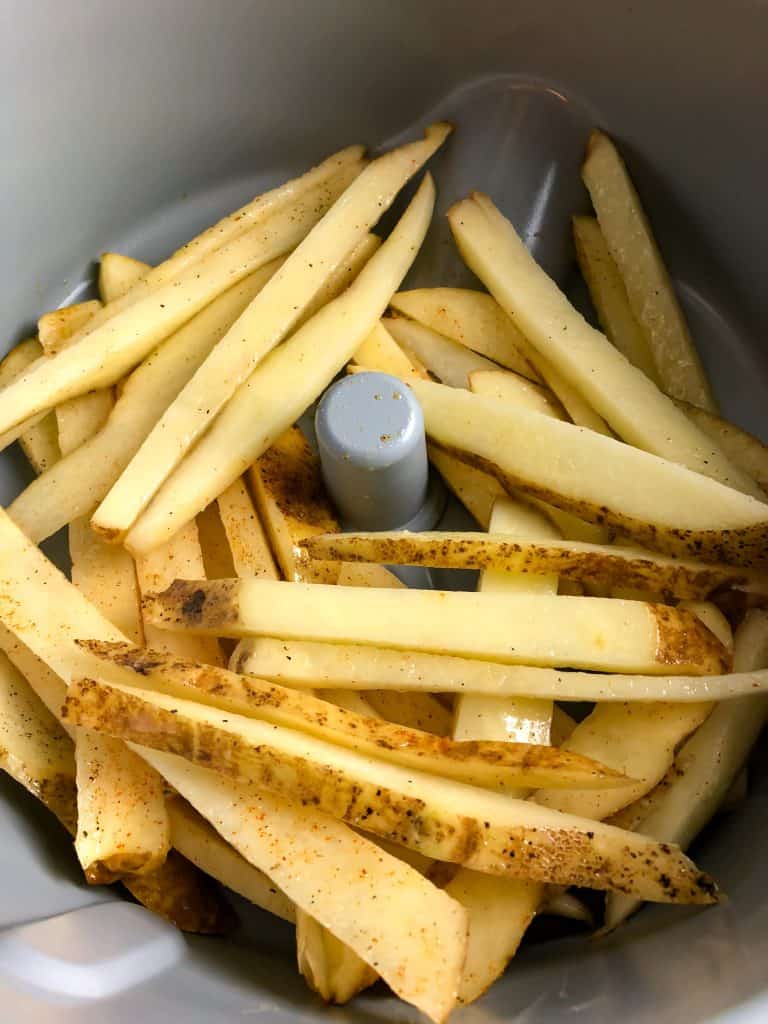 How Do I Cook and Make French Fries in an Air Fryer
Slice russet potatoes to create fries about 1/2-3/4 inch thick.
Soak the potatoes in water to remove excess starch.
Dry the potatoes and spray with olive oil.
Air Fry.
Why Do You Soak Potatoes in Water Before Frying?
Soaking the potatoes in water will remove the excess starch from the potatoes. This will allow them to firm and crisp perfectly.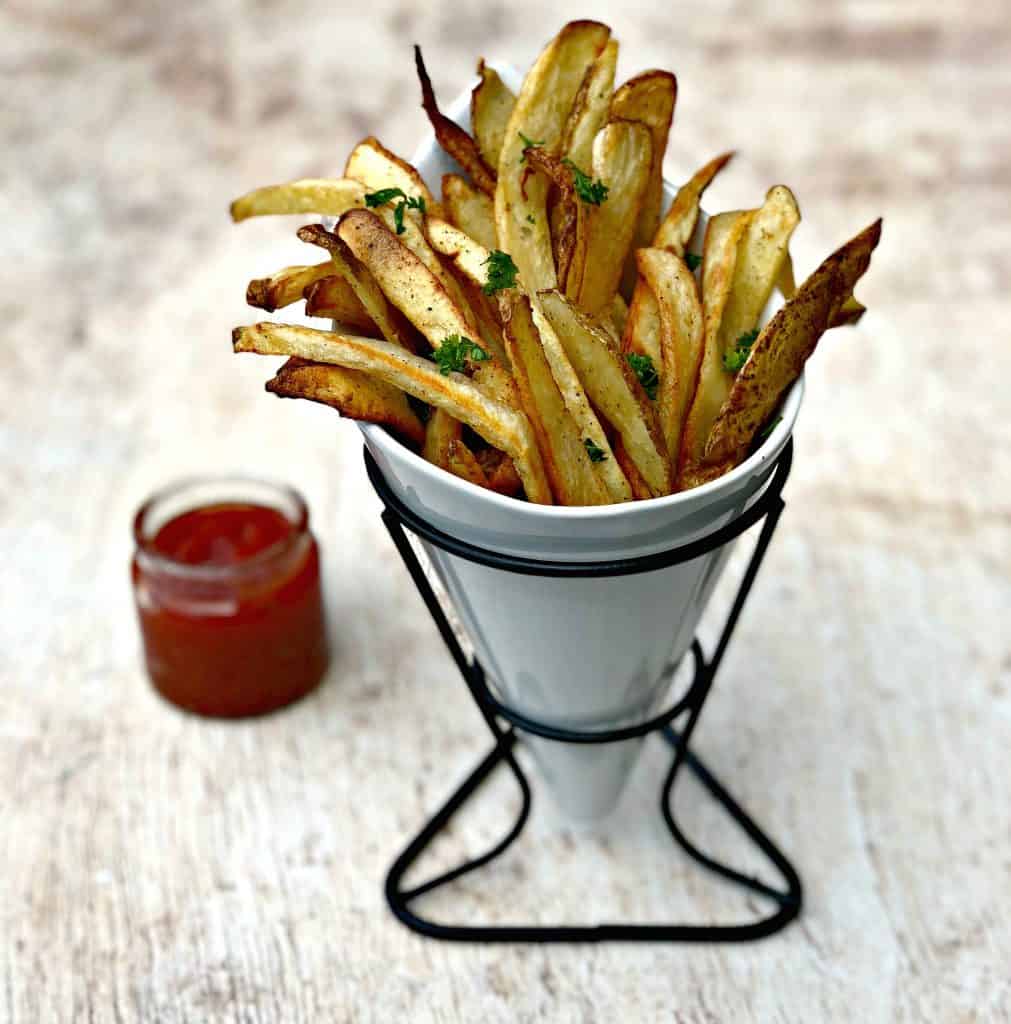 Air Fryer French Fries Temperature
I like to use 380 degrees for French fries.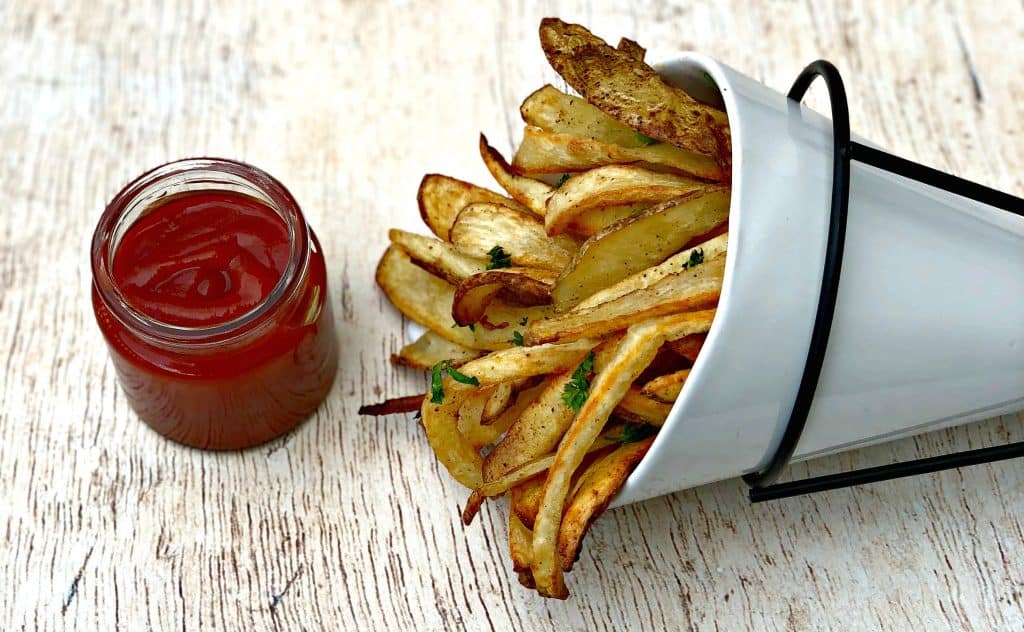 How Long to Cook Fries in Air Fryer
Your cook time will vary depending on how crispy you like your fries. Every air fryer brand and model also cooks differently using varied watts. I cook mine for about 20 minutes total. Definitely check in on your fries as they cook.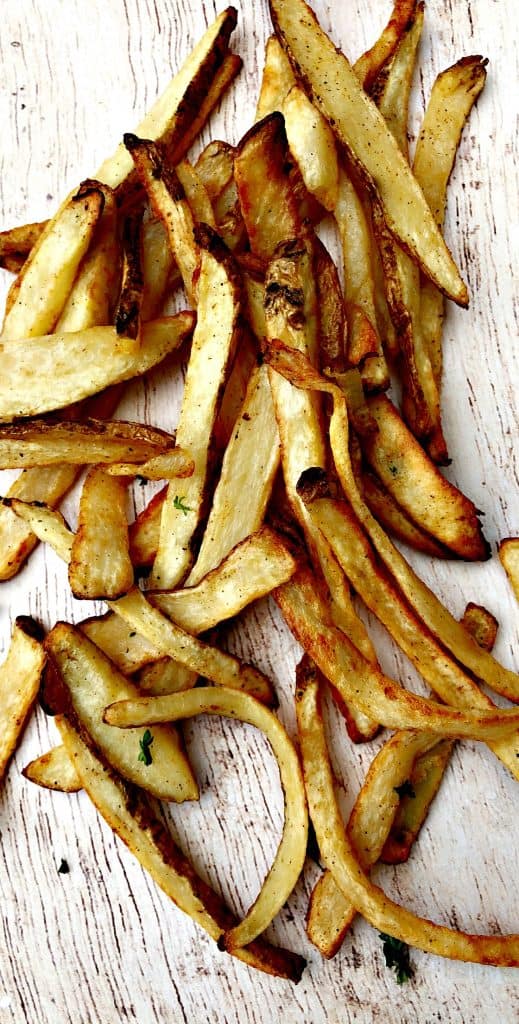 Frozen Air Fryer French Fries
Frozen fries will need 5-10 minutes of additional cook time.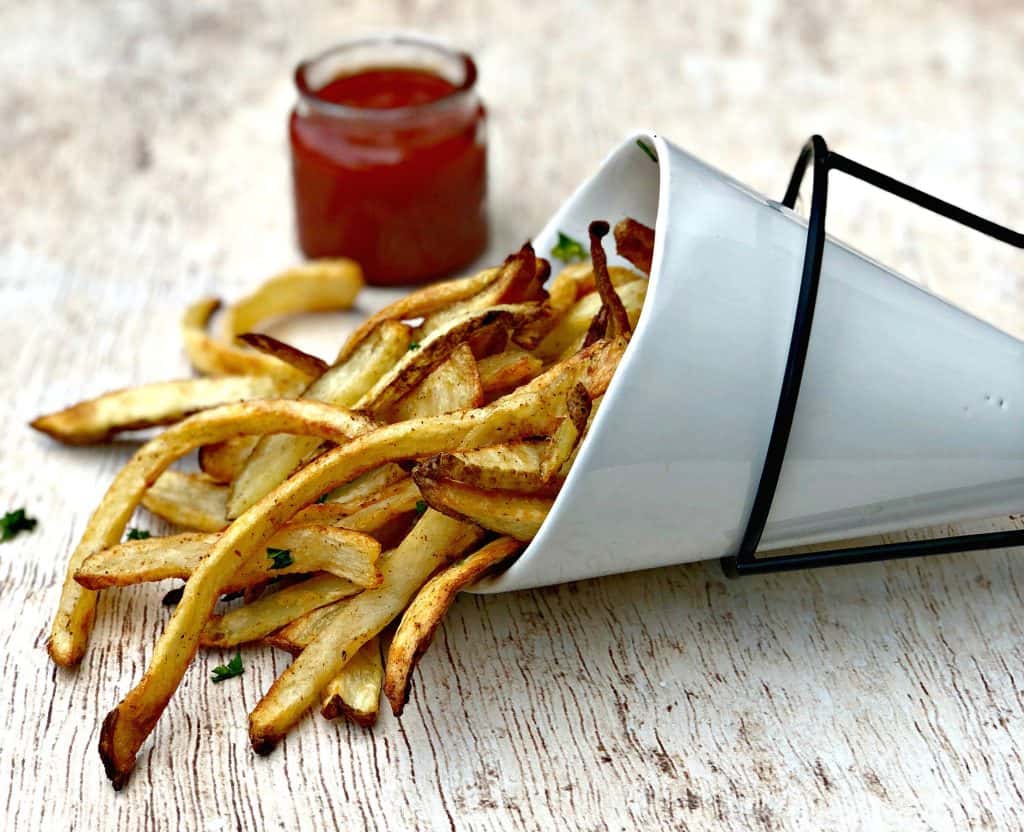 How to Slice Potatoes for Homemade French Fries
I sliced the potatoes lengthwise in half first. From there, I repeated this (my potatoes were pretty thick). This results in 8 pieces of sliced potato (4 from each potato). Slice lengthwise to create ½ – ¾ inch fries.
Air Fryer French Fries Recipe Tips
Be sure to take into account the weight of the potatoes used in this recipe. I used 2 large russet potatoes that weighed about 1/2 pound each, for a total of one pound. The potatoes were long in length and perfect for slicing and creating fries. These 2 potatoes made enough fries for 4 servings.

I like my fries salted, but not too salty. Be mindful of the amount of salt you add to the fries. Start with a small amount and taste. You can always add more, but it's almost impossible to go back if you have added too much. Potatoes are also naturally very bland. You will need salt.

This recipe will work well with any air fryer brand.
These fries will pair wonderfully with
Air Fryer Grilled Cheese
Air Fryer Chick-fil-A Chicken Sandwiches
Air Fryer Quesadillas
Air Fryer Ribs
Air Fryer Cheeseburgers
Air Fryer Chicken Tenders
Air Fryer Parmesan Breaded Chicken Wings Air Fryer Panko Breaded Bang Bang Shrimp
More Air Fryer Recipes:
Air Fryer Homestyle French Fries
Air Fryer Homemade Pop Tarts
Air Fryer Southern Style Pork Chops
Air Fryer Fried Shrimp Po Boy
Air Fryer Old Bay Crab Cakes
Air Fryer Mozzarella Sticks
Air Fryer Garlic Parmesan Breaded Fried Chicken Wings
Air Fryer Parmesan Truffle Oil Fries
Air Fryer Sweet Potato Fries with Garlic Truffle Aioli
Air Fryer Sriracha Honey Bourbon Fried Chicken Wings
Air Fryer 3 Ingredient Fried Catfish
Air Fryer Bang Bang Panko Breaded Fried Shrimp
Air Fryer Apple Cinnamon Dessert Empanadas
Air Fryer Beef Taco Fried Egg Rolls
Air Fryer Zucchini Chips
Amazon Air Fryer Accessories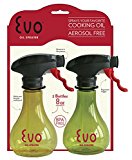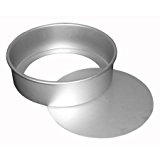 Air Fryer Accessory Set – Universal
Click here for a complete listing of Air Fryer Recipes.
Easy Air Fryer Homemade Crispy French Fries
Easy Air Fryer Homemade Crispy French Fries is a quick and easy, fresh recipe that resembles potato wedges. The skin is left on the fries and salted to perfection! Serve these crunchy fries alongside all of your favorite main dishes or dipping sauce.
Ingredients
2

1/2 pound each, 1 pound total

large russet potatoes peeled and cut lengthwise

See recipe notes below.

1

tbsp

olive oil

salt and pepper to taste

seasoning salt to taste

optional
Instructions
Place the sliced potatoes in a large bowl with cold water.

Allow the potatoes to soak in the water for at least 30 minutes, preferably an hour.

Drain the water from the bowl. Dry the fries completely with paper towels.

Coat the fries with olive oil. You can toss them in a large bowl or spread the fries onto a flat surface and coat them. Sprinkle with the salt, pepper, and optional seasoning salt.

Add half of the fries to the Air Fryer basket. Adjust the temperature to 380 degrees and cook for 15-20 minutes. Set a timer for 10 minutes and stop and shake the basket at the 10-minute mark (once).

Use your judgment. If the fries need to be crisper, allow to cook for additional time. If the fries look crisp prior to 15 minutes, remove them. I cooked both of my batches for almost 20 minutes. Also, use your judgment to determine if the fries will need to be cooked in batches. This will vary based on the size of your air fryer. You do not want to overfill the basket.

When the first half finishes, cook the remaining half (if necessary).
Notes
I sliced the potatoes lengthwise in half first. From there, I repeated this (my potatoes were pretty thick). This results in 8 pieces of sliced potato (4 from each potato). Slice lengthwise to create ½ – ¾ inch fries.
Soaking the potatoes in cold water will help remove the excess starch from the potatoes. This will help produce crispy fries. Do not skip this step.
If you prefer crispy fries, serve the fries immediately. The fries will soften if they have sat for a while. This is no different than typical fries. You can reheat them in the air fryer to re-crisp.
Grab your

14 Day Air Fryer Meal Plan here

.
Recipe Tools Used in this Recipe
As an Amazon Associate I earn from qualifying purchases.
Nutrition (displayed with net carbs)
Serving:
1
serving
|
Calories:
162
kcal
|
Carbohydrates:
32
g
|
Protein:
4
g
|
Fat:
2
g
Tried this recipe?
Mention @Stay_Snatched or tag #StaySnatched! The recipe instructions noted here are the property of Stay Snatched and subject to copyright. Please do not screenshot and share this recipe on social.
Nutrition Data
Macros are provided as a courtesy and should not be construed as a guarantee. This information is calculated using MyFitnessPal.com. To obtain the most accurate nutritional information in a given recipe, you should calculate the nutritional information with the actual ingredients used in your recipe, using your preferred nutrition calculator. You are solely responsible for ensuring that any nutritional information provided is accurate, complete, and useful.