How to Use an Air Fryer is a great beginner's guide and perfect for first time users. These tips and tricks are also helpful for those who are not new to air frying and may have made some mistakes along the way.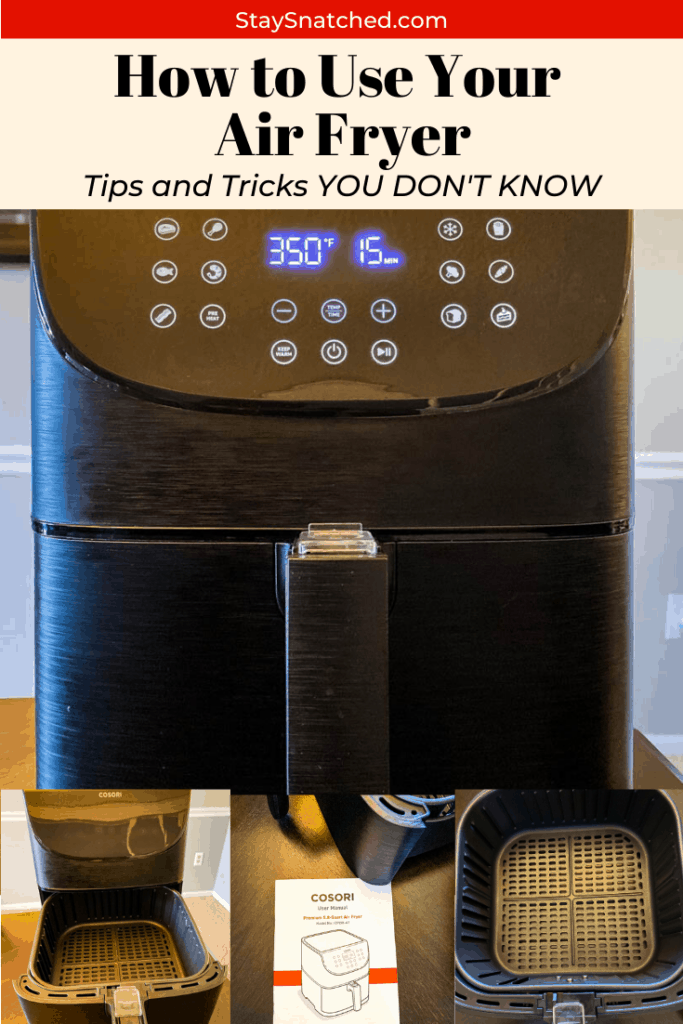 I have been air frying for a few years now so I have kind of deemed myself an expert. I was interviewed by NBC this year to help put together their Air Fryer Guide and How it Works. So I guess the title is a little deserving!
How Does an Air Fryer Work?
An air fryer circulates hot air around the food using a mechanical fan moving at a rapid speed. The heat is circulated very close to the food, allowing the heated air to flow constantly through the food. This yields fast cooking times and crunchy meals.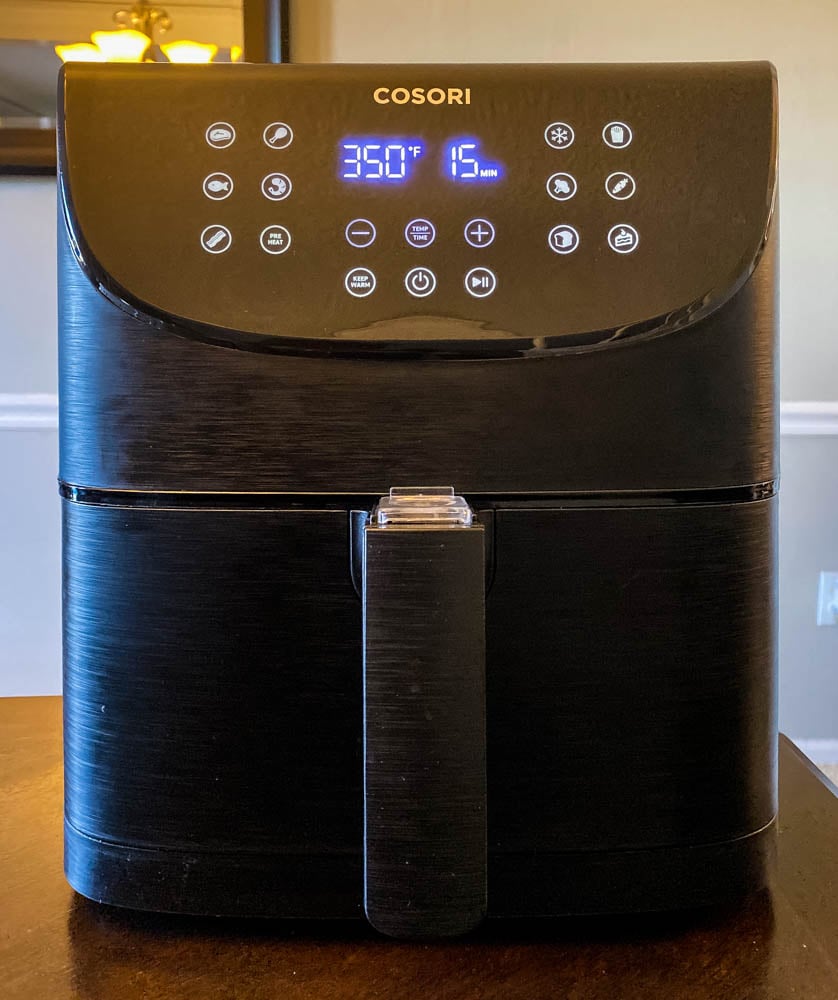 What Size Air Fryer Do You Need
Go big! Trust me, you will regret it if you don't. People are usually skeptical about air frying. I get it. I was, too. So I did what most skeptics do. I bought a cheap, smaller one (it was about 3-4 quarts) just to get my feet wet.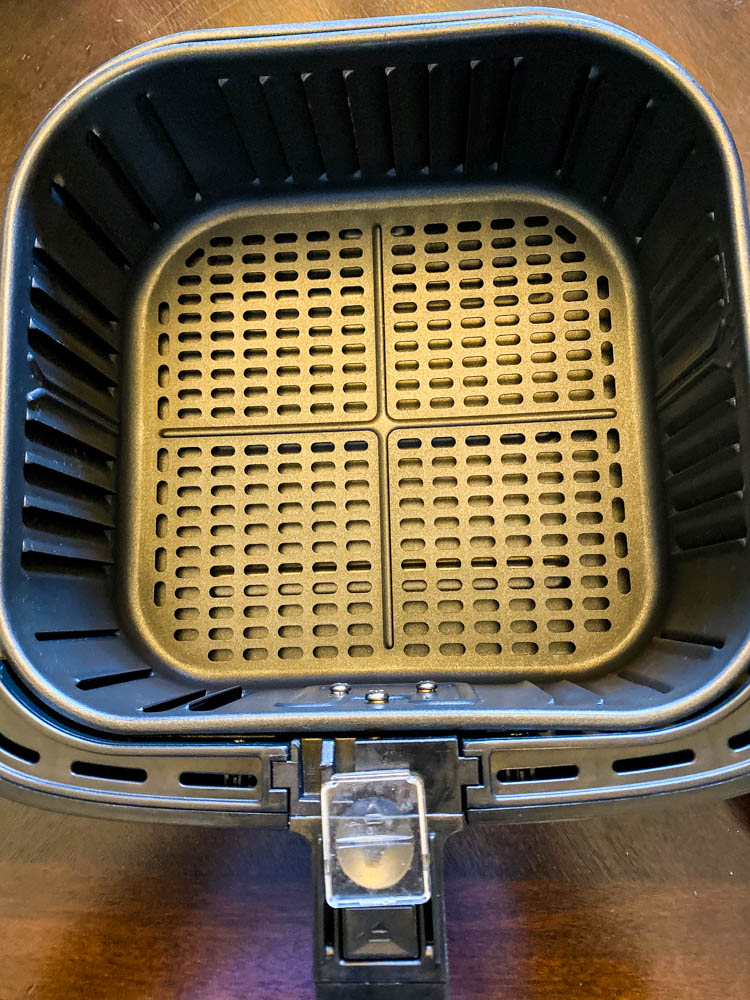 And then I learned, I LOVE AIR FRYING! And then I got upset my unit was so small. Cooking simple things like chicken wings or fries would take forever, because of the number of batches needed.
I use a Cosori 5.8 quart Air Fryer and the Cosori Air Fryer Toaster Oven. The 5.8 quart is ideal for one person or small families. Large families will probably prefer the oven. The oven also as a rotisserie function, which is great for cooking large birds.
Anything smaller than a 5-6 quart is too small.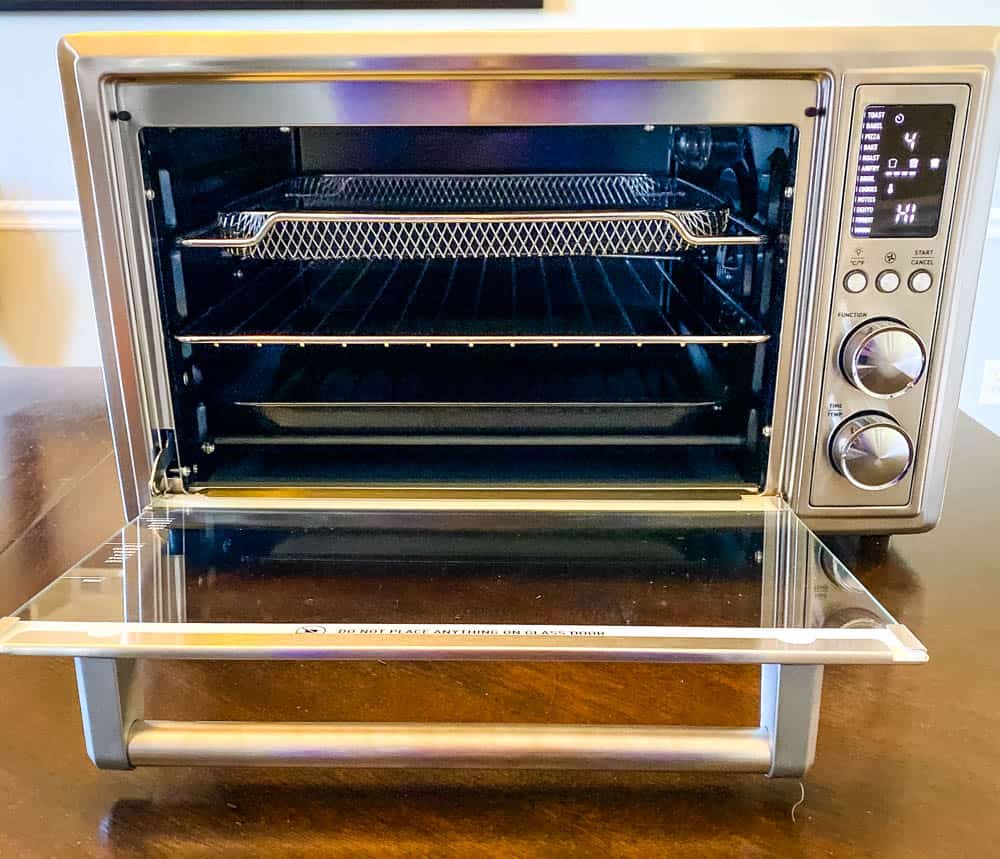 Benefits of Air Frying
It's a healthier alternative: Deep-fried foods are loaded with fat and calories, and have also been linked to serious health conditions, including type 2 diabetes and heart disease. Air frying cuts up to 80% of the fat of traditional frying, making it a much healthier alternative. Most deep-fried recipes require 2 to 3 cups of oil. With the air fryer, you need only a tablespoon. Because air-fried meals are so much lighter, you will feel less bogged down.
Easy Cleanup: Check out more cleaning tips below.
Quick Meals: It will cook faster than baking in the oven.
Tools That You Will Have to Use
What To Do Before You Get Started
Before using your air fryer for the first time, read the instruction manual that is provided.
Remove all packaging material and stickers from the appliance. Open the drawer and remove the basket, pan, and any cardboard packaging.
Clean the air fryer basket and pan using hot water. Return the basket and pan to the drawer. Slide the drawer back into the air fryer.
Place the air fryer on a level surface. Do not place the air fryer under objects that can be damaged by heat or steam. Do not place anything on top of the air fryer. Remember, your air fryer relies on air flow.
Plug the unit into an outlet.
If you plan to use accessories with the air fryer, it is best to place them securely in the air fryer before the heat is turned on. (You do not want to stick your hands into the basket while the unit is hot.)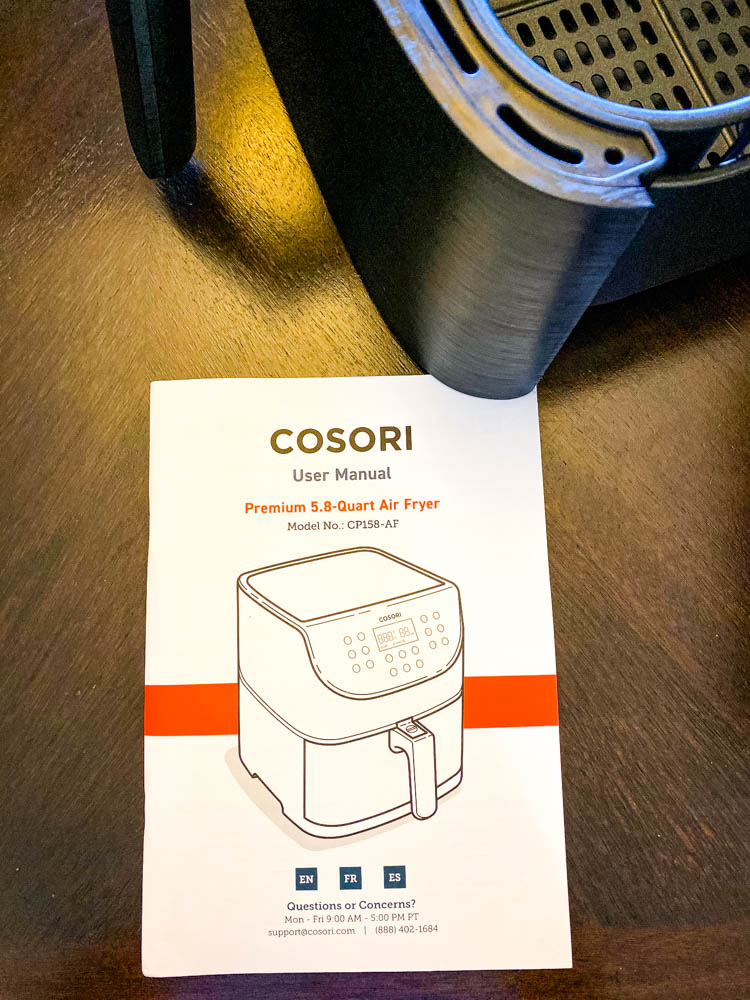 Do You Need to Preheat?
Take a look at your manual for your air fryer. I have noticed most will say that you need to preheat them for a couple of minutes. Some also come with a preheat button or recommended timing and temperature.
I have found that I never preheat, unless I'm baking cookies, cake, or muffins, and the experience is always fine. The cook times are still short.
Do what you think works best for you and your air fryer. Test it out and you will get the hang of what needs to be done.
Do You Need to Use Oil While Air Frying?
You usually need to spritz your food with a little oil. Air fryers get very hot and blow around air. They do no ventilate smoke very well. Oils that have a higher smoke point, such as extra-virgin olive, canola, avocado, and grapeseed, are ideal.
I typically use olive oil in this spray bottle from Amazon. This makes it very easy to spritz oil directly on your food. It has an aerosol-free trigger that sprays in a fan-shaped pattern to allow for precise application.
You will find most recipes require only about a tablespoon of oil. This
significantly cuts down on the fat found in most deep-fried foods.
Olive, avocado, and grapeseed oils are great sources of monounsaturated fat, aka "the good fats." Monounsaturated fat may help lower the risk of heart disease by improving risk factors.
The Best Accessories
How to Clean Your Air Fryer
You can check out a full list of instructions on How to Clean and Maintain Your Air Fryer here. Here are the products we recommend you use with the air fryer.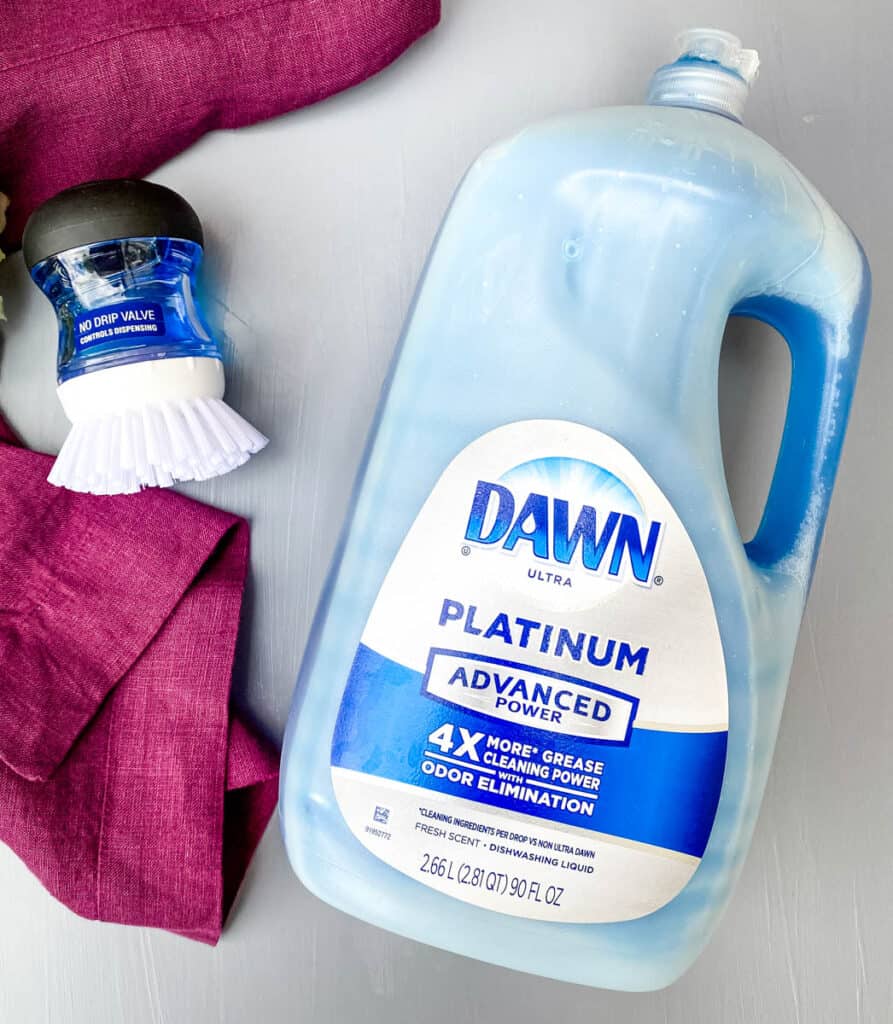 Air Fryer Parchment Paper
This air fryer parchment paper has been the saving grace for my air frying! It comes in different sizes, so be sure to check for the one that will fit your air fryer.
Use the parchment paper responsibly. You have to have enough food on the paper to anchor it. For example, do not place parchment paper in the basket with one sausage link. The entire sheet needs to be anchored, otherwise, it will go flying around in the air fryer.
Do not use regular baking parchment paper. The air fryer parchment paper has breathable holes in the sheets and are made specifically for air frying.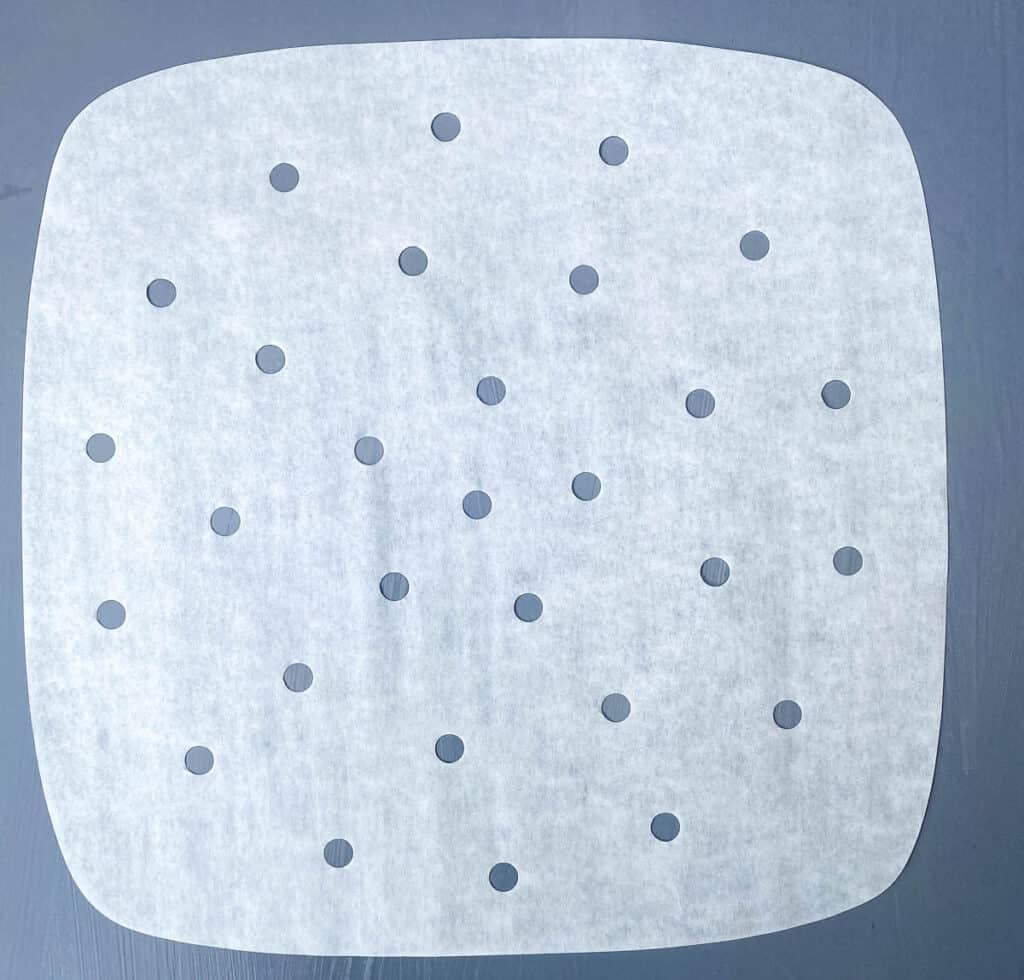 General Tips
Clean the appliance after every use. Wipe any oil from the bottom of the drip pan after each cooking process to minimize the risk of the appliance smoking.
Never use steel wool to clean the air fryer, as this will damage the air fryer basket.
Most models are dishwasher safe.
If you notice that your food is not browning or becoming crisp, you may not have added enough oil. Try adding a little additional oil. Make sure you have not over-crowded the air fryer basket and that you have flipped food repeatedly throughout the cooking process.
Open the air fryer while the food is cooking to monitor doneness. I open my air fryer several times during the cooking process to ensure the food does not over-cook. Closely monitoring your food allows you to have more control over the end results. When you close the air fryer, it will resume cooking and the time will pick up where it left off.
Use proper breading for breaded foods. You will want to first coat foods in flour, then egg, and then bread crumbs.
Reheat food in the air fryer. If you are looking for crunchy leftovers with these recipes, use your air fryer instead of the microwave. A few minutes is all you need for it to crisp back up.
Air Fryer Product Reviews
The Best Accessories for the Air Fryer
Cosori Air Fryer Honest Review
Cosori Air Fryer Toaster Oven Honest Review
The Best Foods to Make in the Air Fryer
Air Fryer French Fries
Air Fryer Chicken Tenders
Air Fryer Cheeseburgers
Air Fryer Green Beans
Air Fryer Asparagus
Air Fryer Ribs
Air Fryer Shrimp
What do you love about air frying? What else would you like to learn? Let me know in the comments below!