Cosori Air Fryer Honest Review includes an unboxing of the max XL 5.8 quart, 1700 electric watt air fryer. The post includes recipes and tips on how to use and clean the air fryer.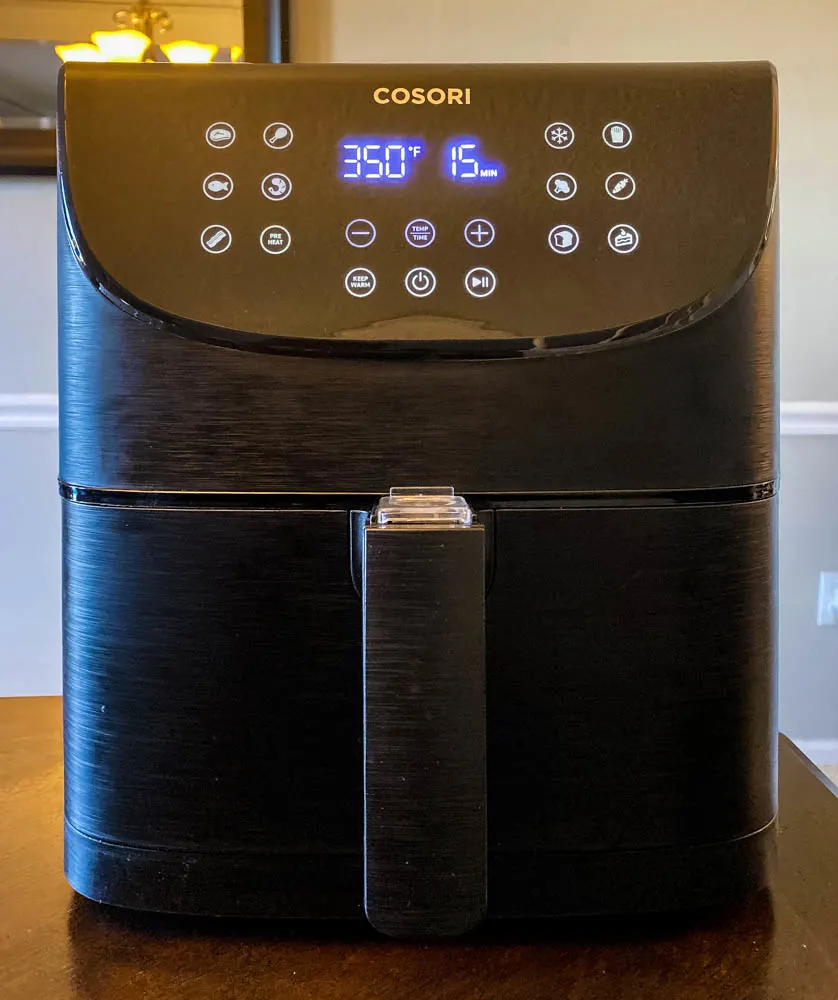 I received this air fryer from Cosori for free. All opinions are my own.
This post contains affiliate links. Please read my full disclosure here.
Is a Cosori air fryer good? I feel like everyone is dying to know. And yes, you can make frozen french fries in the Cosori! If you had asked me earlier this year if I would give up my Power Air Fryer XL, the answer would have been never. It had been my favorite air fryer for quite a while.
I own a total of 5 air fryers now, and prior to Cosori, the Power Air Fryer XL was my favorite. I have had my Cosori for 4 months now and I have used it enough to be able to give it an honest review.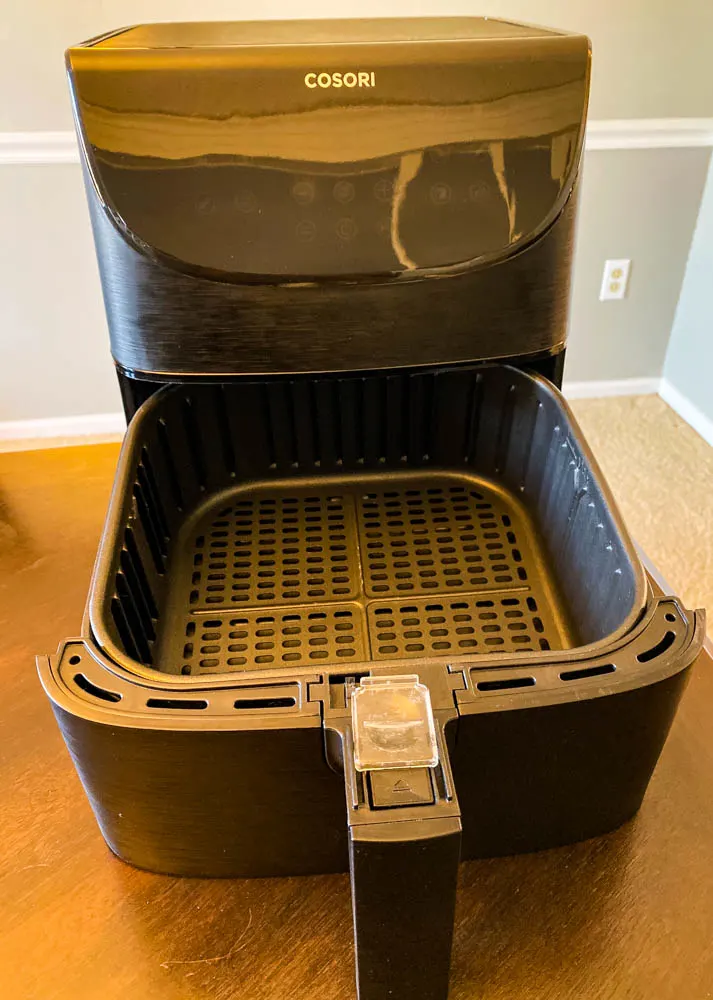 Cosori Specifications
I own 2 Cosori air fryers, both are 5.8 quart, but one is the Cosori Standard 5.8 quart and the other is the Wifi Enabled Cosori Air Fryer. Both are exactly identical in shape and size.
One just has the ability to control via an app. From the app you can set cook times, schedule delayed cooking, and access recipes and your cooking history. You can also pair it with Amazon Alexa.
I've had the WIFI enabled version for about a month and I'm still thinking of reasons or ways to use the feature. I haven't had the need to delay cooking anything, so the feature hasn't really come in handy yet.
It's a 1700 watt air fryer which is good to know when comparing temperatures and cook times to recipes cooked with another air fryer. Timing and temperatures may vary.
It has 11 digital functions in 1-Steak, Poultry, Seafood, Shrimp, Bacon, Frozen Foods, French fries, Vegetables, Root Vegetables, Bread, Desserts, and Preheat.
It has "Shake" and "Keep Warm" functions. The Shake function will remind you to open the basket and shake or toss the food around. Keep warm will keep your food warm while you do other things.
What's Included in the Box
The air fryer comes with the following:
5.8 quart basket that can fit up to 5-6 pounds of whole chicken (round baskets usually can't fit one this big)
Recipe Book with 100 different recipes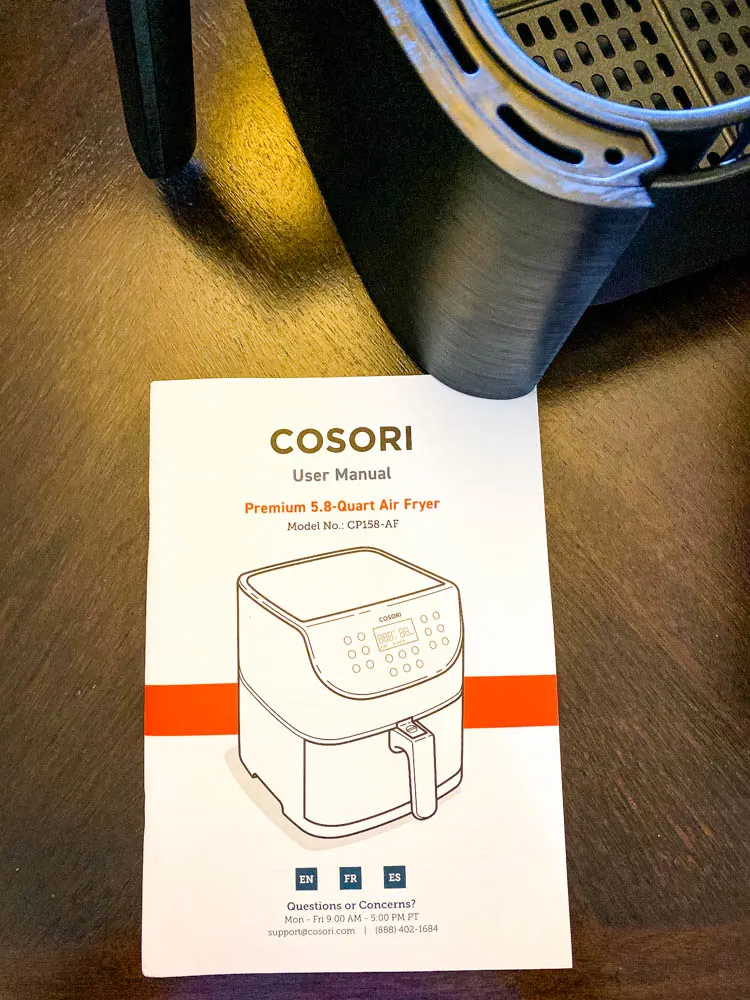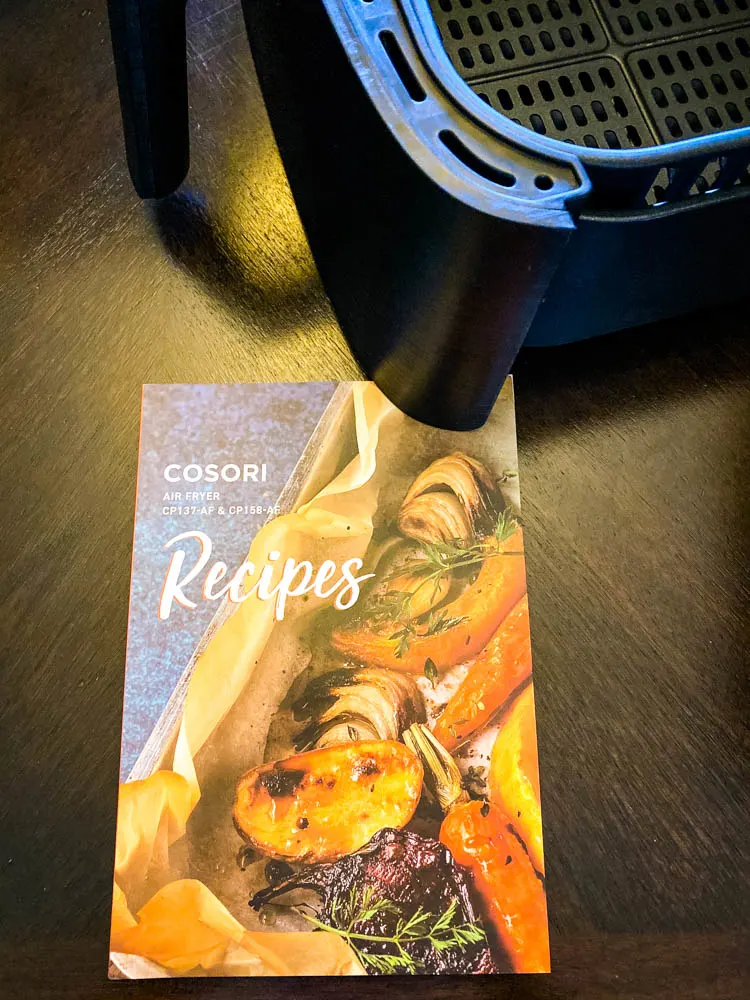 Air Fryer Basket Shape
The basket is square-shaped which I LOVE. All of my other air fryers have a round shape, which makes it difficult to fit certain foods. I could usually get the food to fit, but I would have to cook less at once. For example, long steaks and cuts of fish were harder to fit within the rounded edges.
Cosori Air Fryer Power and Cook Times
It cooks food pretty quickly. It browns and crisps food so nicely! I did a side by side comparison and cooked chicken wings using the Cosori Air Fryer and a Power XL air fryer.The Cosori cooked faster and I liked the breading on the chicken wings much better.
How to Clean Cosori Air Fryer
Both baskets are dishwasher safe. I usually give them both a little scrub down prior. What I LOVE is that it's been a few months and I have not experienced any peeling on my baskets.
With my Power Air Fryer XL peeling started to occur pretty quickly and I handle the air fryer exactly the same.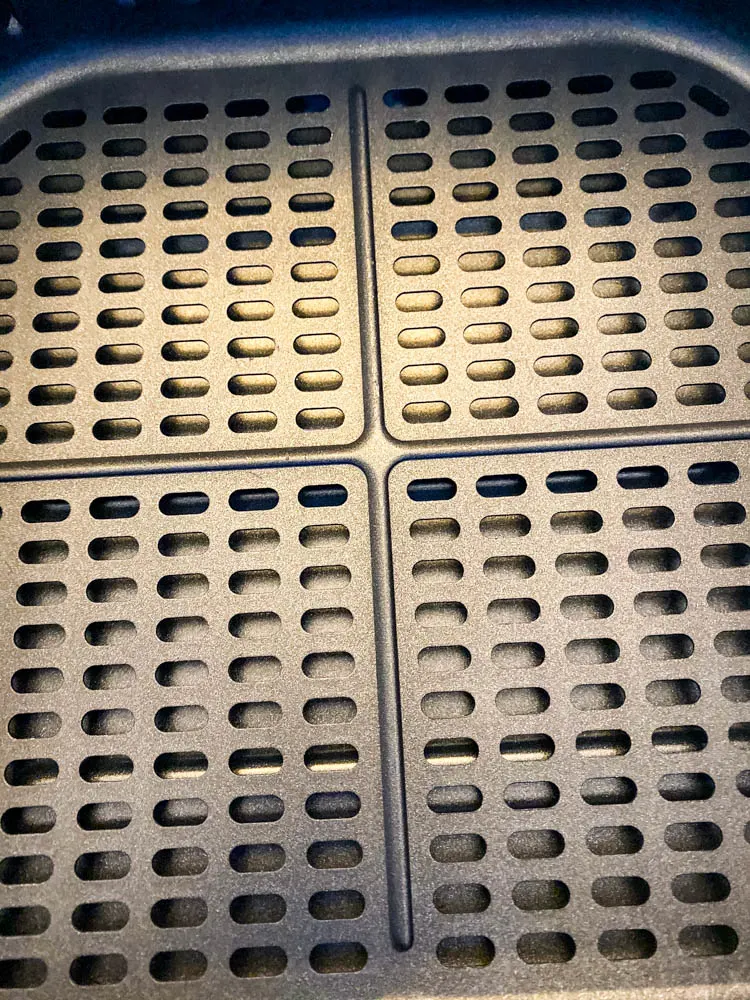 Cosori Air Fryer Cons
It's louder than my Power Air Fryer was. The Power Air Fryer was the most quiet air fryer I owned, so I assume replicating that will be very difficult. I noticed immediately that the Cosori was louder. Over time I have grown used to it.
Where to Buy Cosori Air Fryer
You can buy the air fryer here on Amazon.
Are Air Fryers Healthy?
The air fryer cuts the fat tremendously in comparison to deep frying. With air frying you only need a spritz of oil in order for food to crisp. This beats submerging food in a deep fryer with oil any day!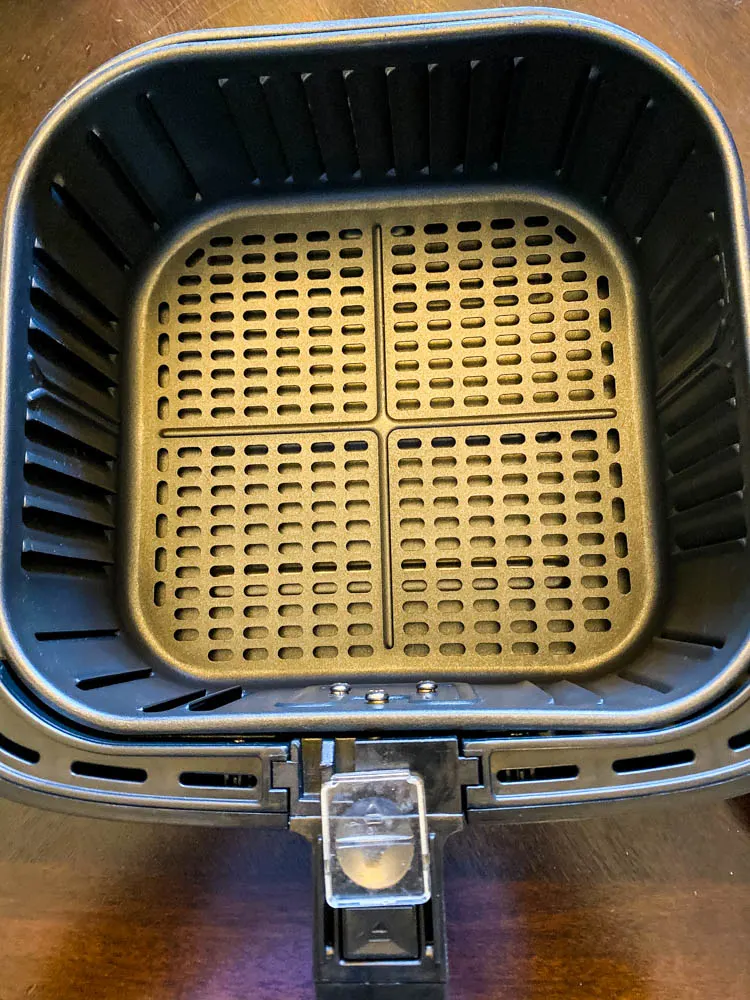 Cosori Air Fryer Accessories
Here are my favorite accessories:
Final Thoughts and Recommendation
I highly recommend the Cosori air fryer. I also previously owned other brands. They all work well and get the job done, but the Cosori will do it faster and with no peeling on the air fryer basket.
Popular Air Fryer Recipes
Air Fryer Fried Chicken
Air Fryer Cheeseburgers
Air Fryer Pork Chops
Air Fryer Appetizer Recipes