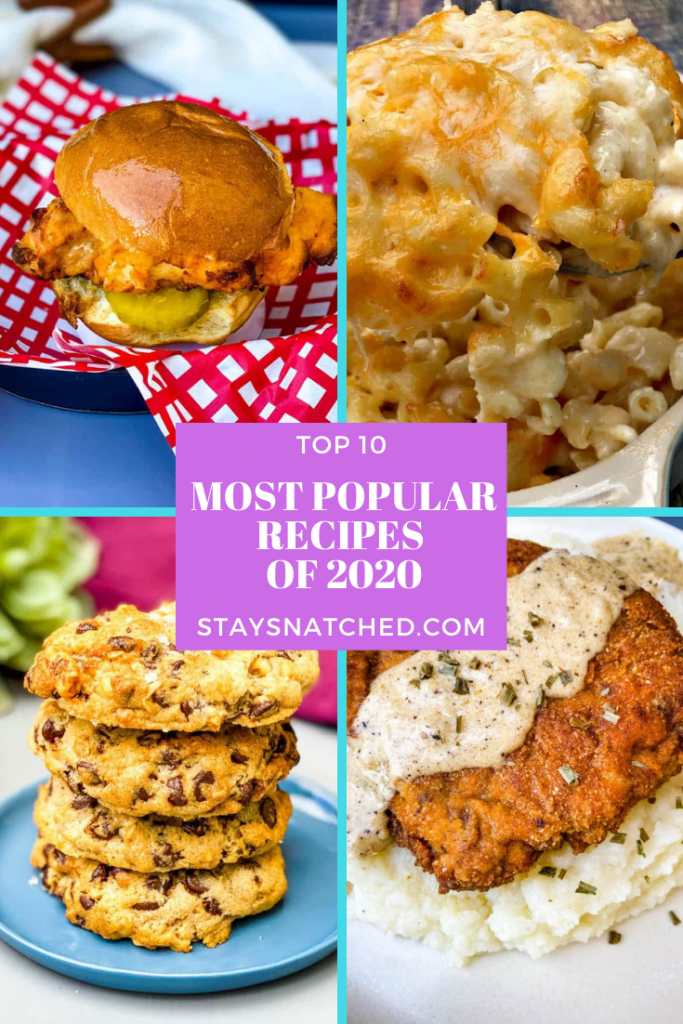 We made it through 2020! Wow, what a year! I say that every year, but this year just hits differently.
We were hit with a pandemic this year that changed the lives of pretty much everyone. Here at Stay Snatched, I discovered just how important recipes and access to home-cooked meals are.
At the beginning of the pandemic, the world was scrambling to figure out how to feed their families and cook dinner without help from restaurants. Many people simply wanted to cook to pass the time and keep themselves entertained. This led to a huge surge in the demand and interest in my recipes! It also led to a lot more work hours for me as I juggled producing content and answering questions from beginner cooks.
It's been a hectic year, but I feel so valued. I feel so honored to have been a part of your lives during this time. My recipes have helped feed families during a pandemic, on holidays, and for standard weeknight meals.
Your emails, direct messages, and kind words have push me through this year! I say it every year, I feel like I have impacted the lives of many for the better, and many of you have done the same for me.
Cheers to making it through another year and on to 2021!
Check out my top posts from previous years here.
Top 10 Posts of 2019
Top 10 Posts of 2018
Top 10 Posts of 2017
Each year some of the same recipes remain the champ of it all. So this year I'm breaking out the Top 10 Posts on the site and the Top 10 Posts for new recipes posted in 2020. That will show you guys the new recipes that you need to try that took off just this year.
Top 10 Most Popular Stay Snatched Posts of 2020
Top 10 Most Popular NEW Posts of 2020