2021 is coming to a close, and yup…we are still in a pandemic. Life looks a lot different than it did in 2020, yet some things remain the same.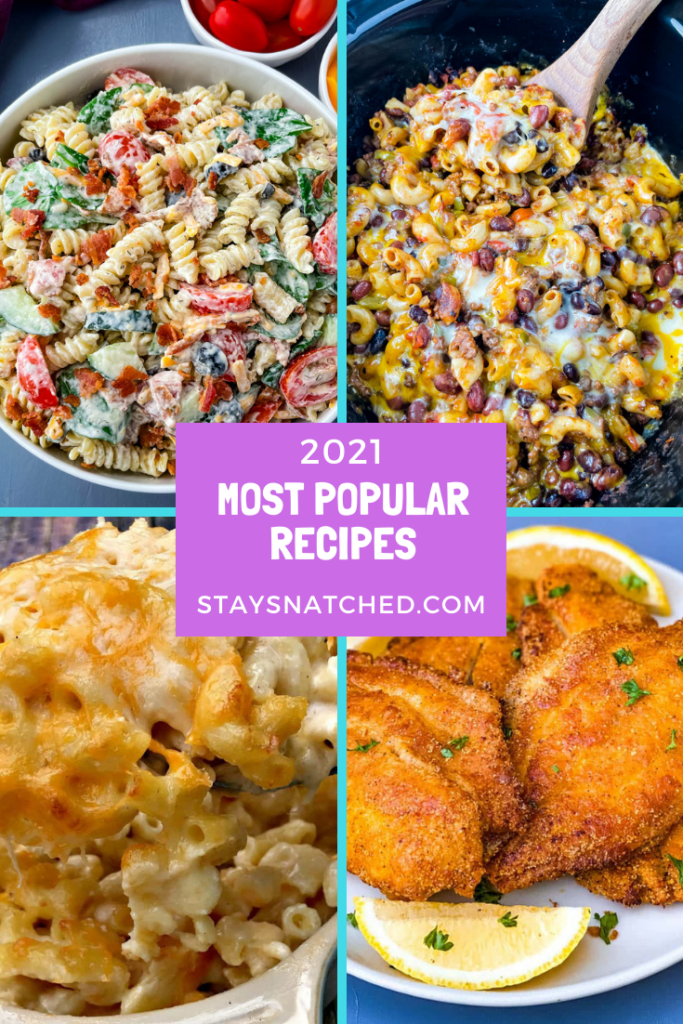 In terms of recipes and content, I feel like Stay Snatched is coasting and continuing to apply the principles I have been passionate about since Day 1. Stay Snatched is an amazing resource for recipes and meals you actually look forward to eating. My goal is to encourage people to make more meals at home and to use real food while they do it. Cheers to another year of providing the recipes to do that.
Check out my top posts from previous years here.
Top 10 Posts of 2020
Top 10 Posts of 2019
Top 10 Posts of 2018
Top 10 Posts of 2017
Each year some of the same recipes remain the champ of it all. I have started to break out out the Top 10 Posts on the site (the heavy hitters) and the Top 10 Posts for new recipes posted in 2021. That will show you guys the new recipes that you need to try that took off just this year.
Top 10 Most Popular Stay Snatched Recipes of 2021
Top 10 Most Popular NEW Posts of 2021