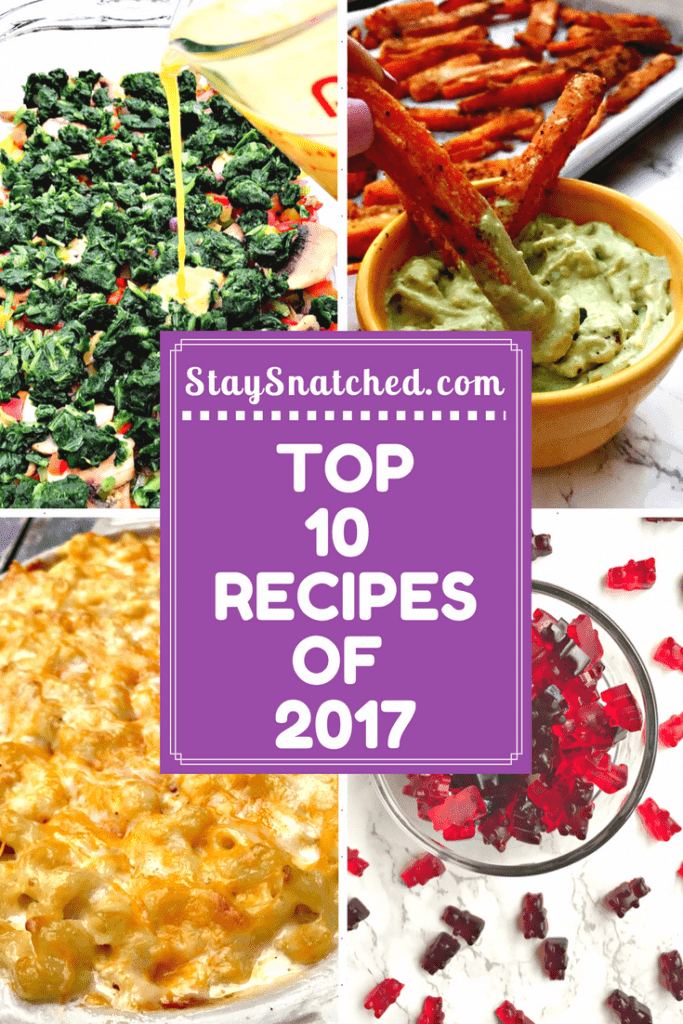 Wow, I cannot believe I am saying goodbye to 2017. This year has been a whirlwind…..an amazing, wonderful, and blessed whirlwind! I want to thank all of you for allowing me to have a platform to do what I truly love. I love to cook and share my recipes and tactics with others. 2017 was my first full year as a blogger. I launched Stay Snatched in November of 2016. I have learned so much since then. I have come a long way, and I still have a ton more to learn.
I am astounded and utterly thankful for the support I have received thus far. I often think back to the days when Stay Snatched did not have a name. A blog was simply an idea I had. I went back and forth and stayed on the fence for months about whether or not I wanted to launch a website. I wondered who would read it and if it would do well. And if it did not do well, I questioned if I could handle dealing with failure.
Now, to fast-forward a year. I have built a business doing so many things that I am passionate about. Thanks so much for all of your support! The success of Stay Snatched can be credited to its fans. I want to extend a huge thank you to all of my supporters! Thanks for cooking my recipes, sending me photos, and sharing my posts. It means so much.
As the year ends, I wanted to look back at all of the recipes I posted this year to see which recipes were the most popular and received the most page views. Here are the links (in order of course) to the Top 10 Most Popular Stay Snatched Recipes of 2017.