Grown-Up Baked Smoked Bacon Gouda Macaroni and Cheese is a delicious spin on traditional mac and cheese. Ordinary mac and cheese is transformed into a crunchy and gooey sensation! This dish is made with creamy cheddar and gouda cheese and topped with toasted breadcrumbs. This dish makes the perfect side-dish for any occasion.
Regular mac and cheese is awesome. Bacon gouda mac and cheese is EPIC! I am still on holiday break from work. I have probably spent 50% of my time off in the kitchen. I can't help myself! I love to cook.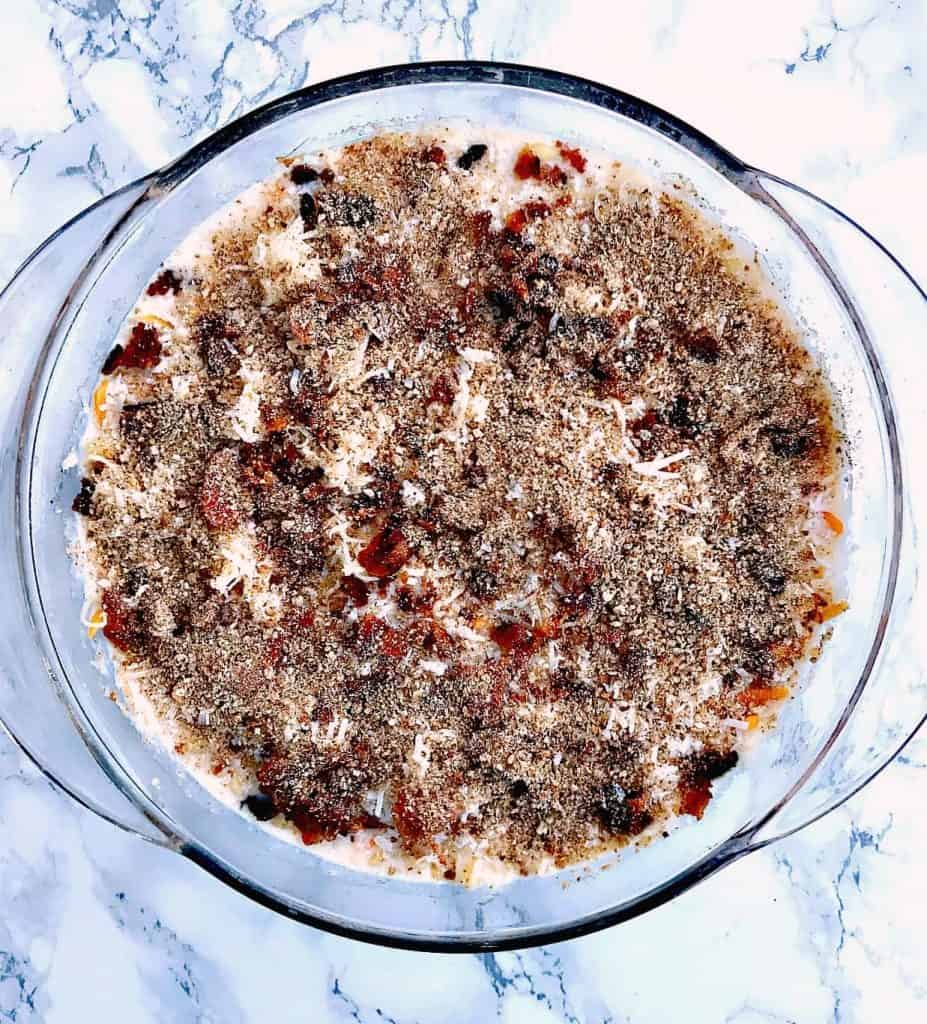 I had leftover bacon from another Christmas dish, Dutch Oven Skin-On Mashed Potatoes with Bacon. I decided to throw the bacon in this recipe. I also LOVE gouda in my mac and cheese. I go back and forth with using it because I like to switch up the cheese I use. This recipe was perfect! It made an amazing side dish for New Years Day dinner.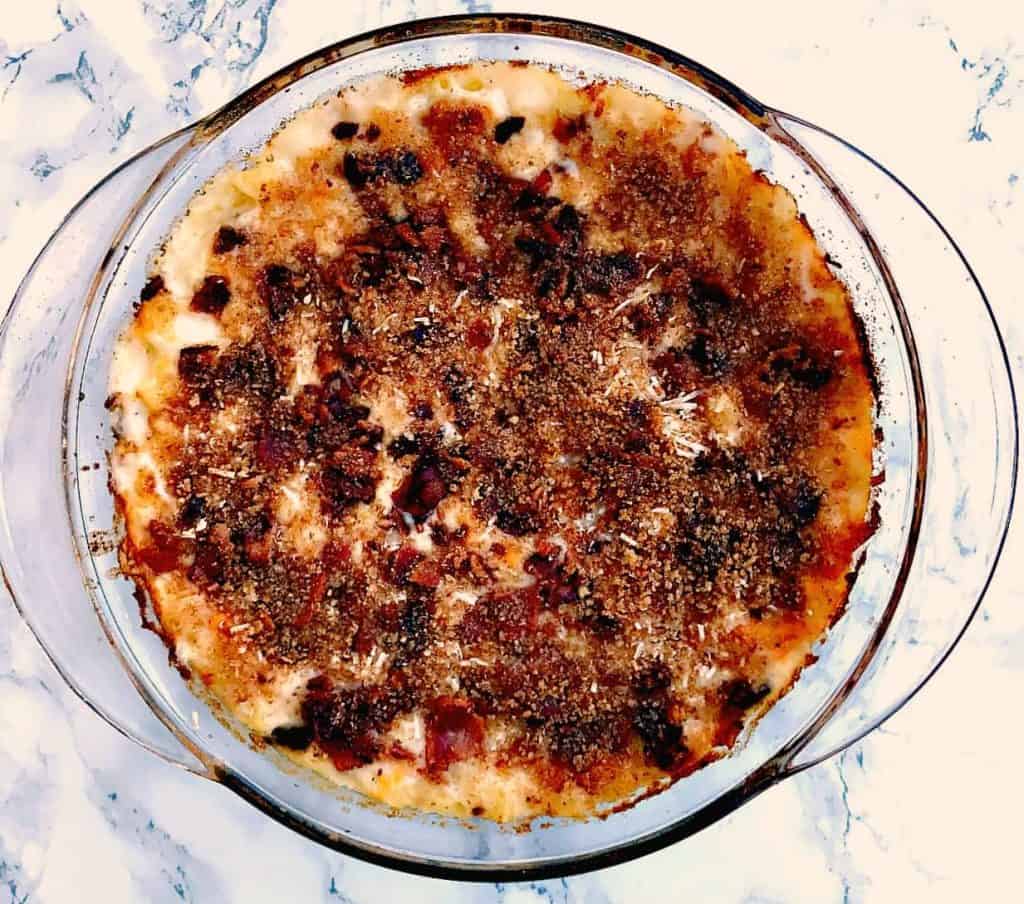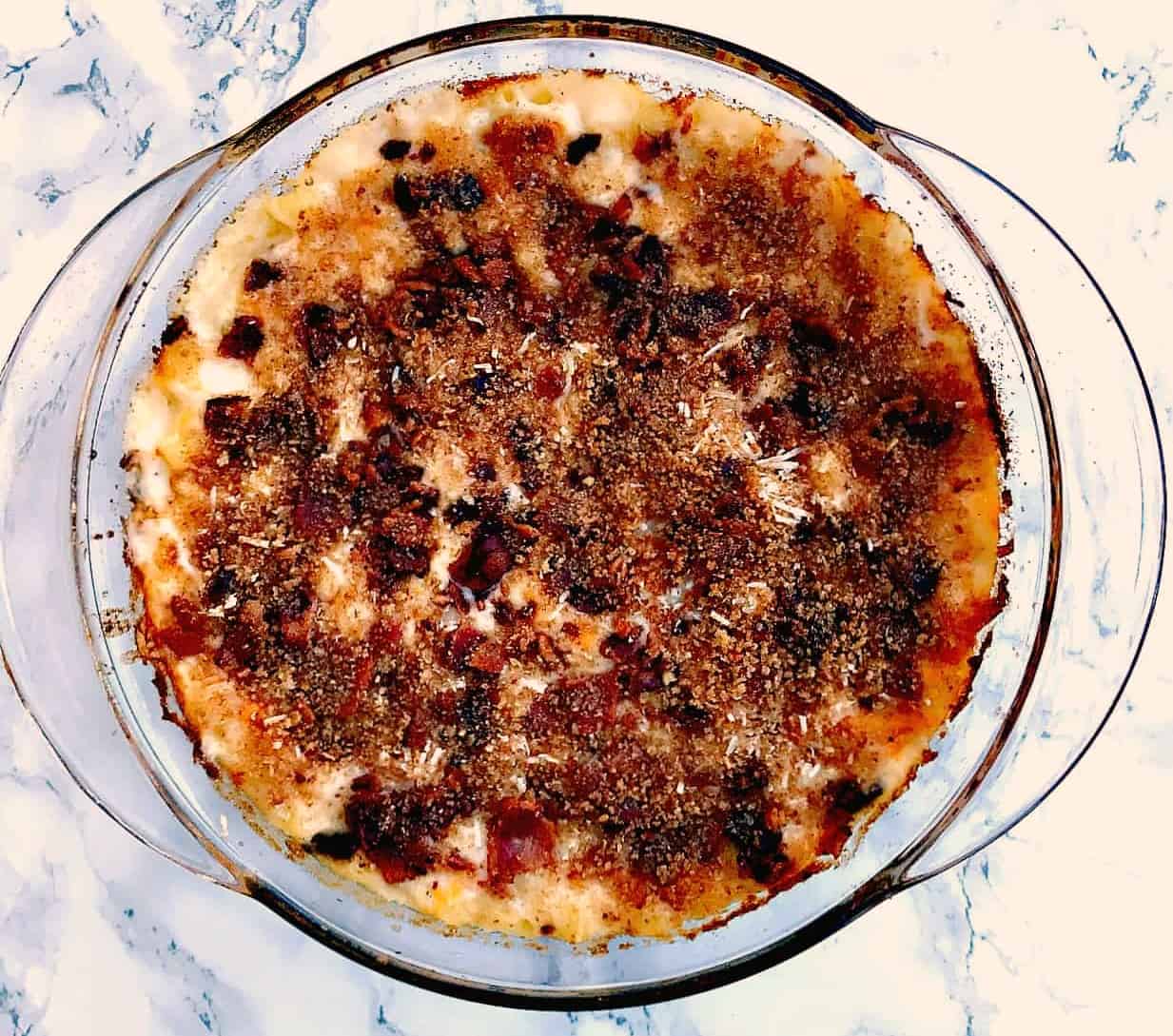 You can switch up the cheese you use in this recipe if you wish. This is my preferred combination, but that can definitely be tweaked.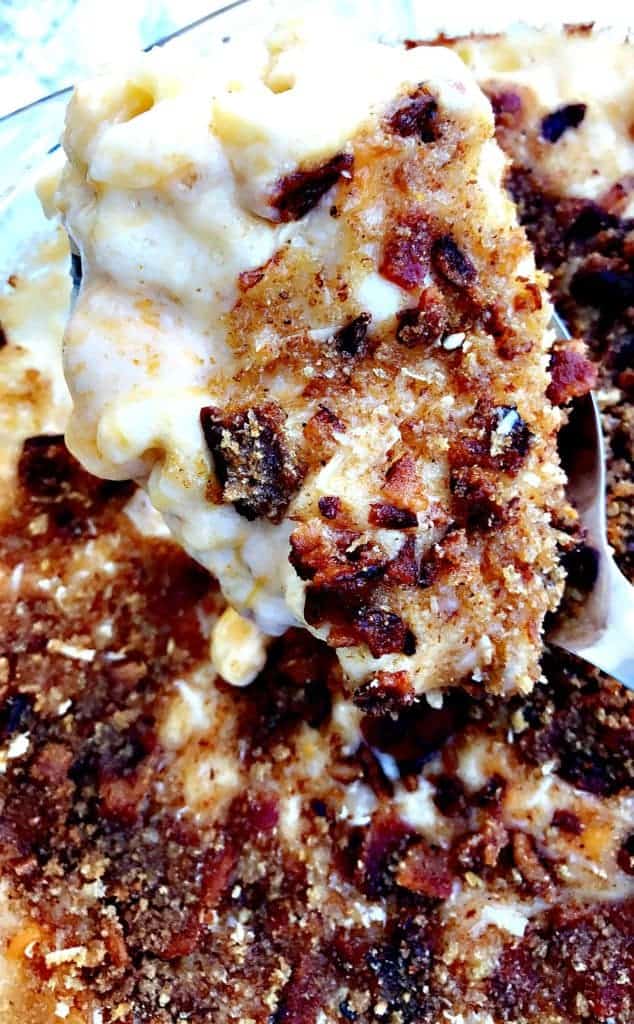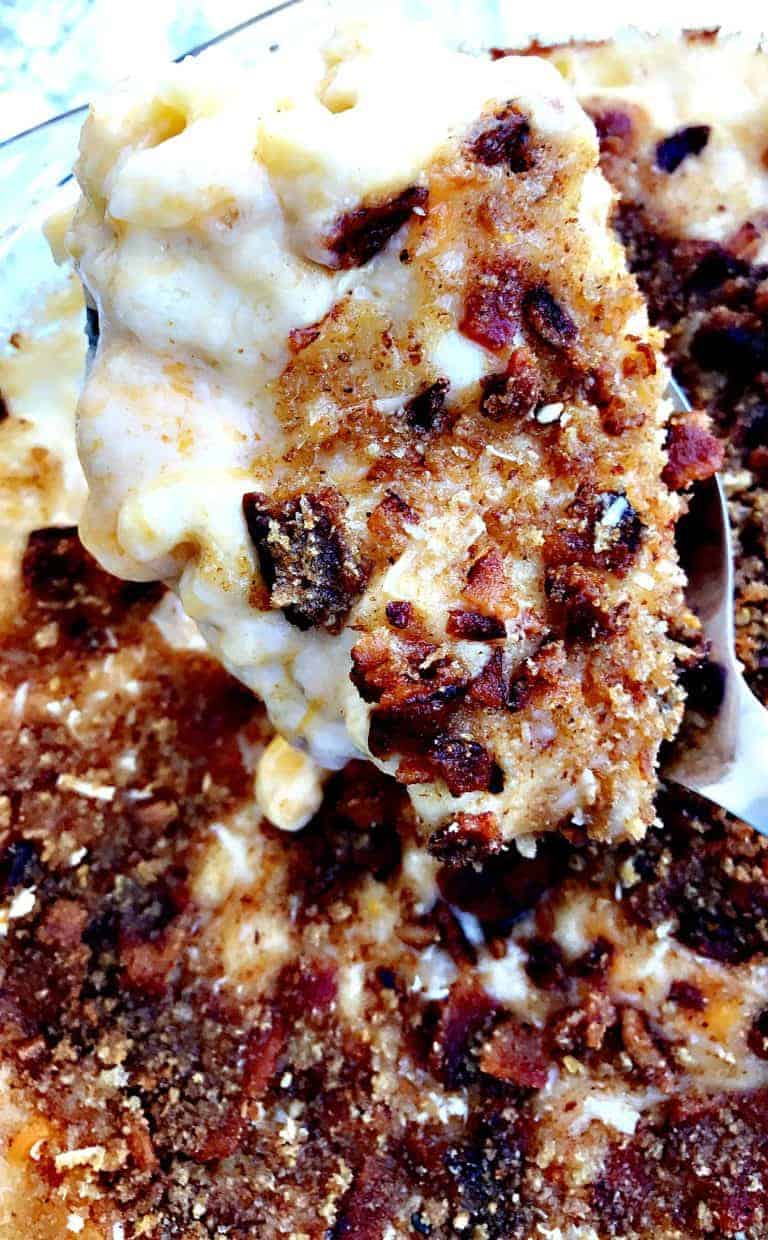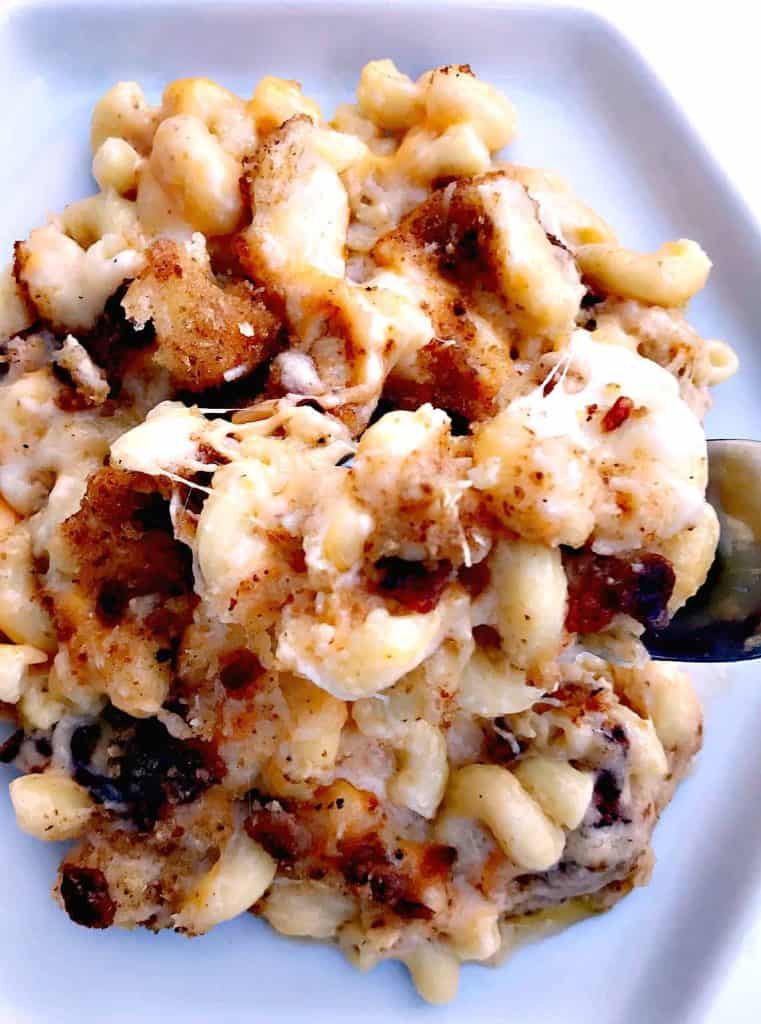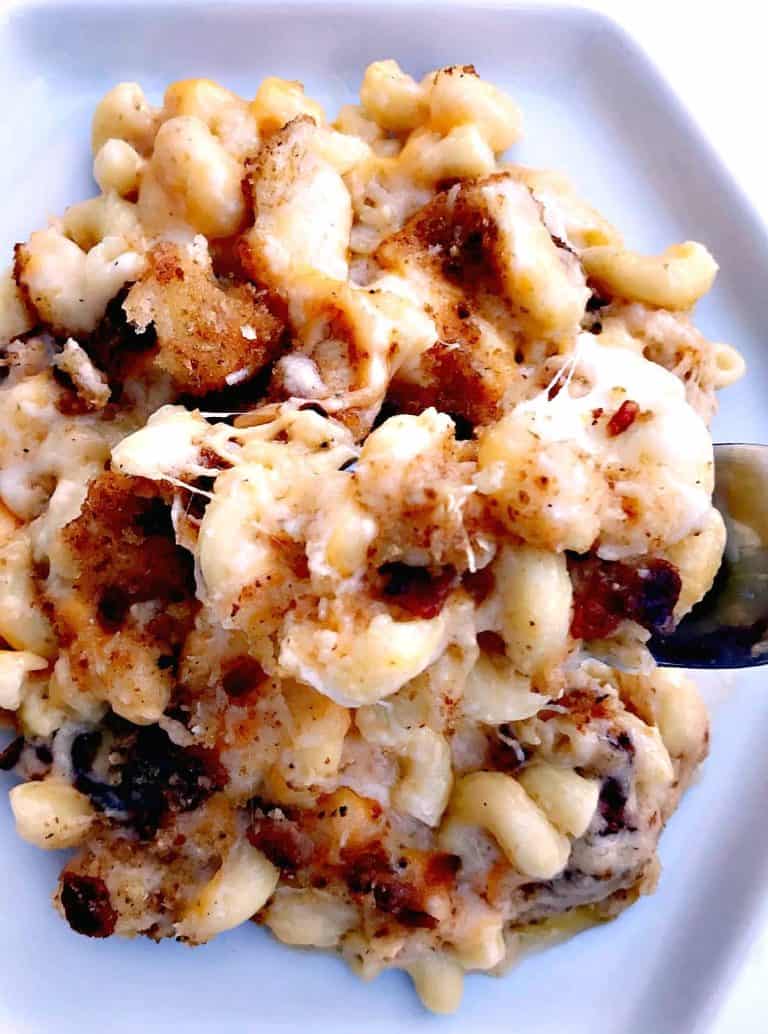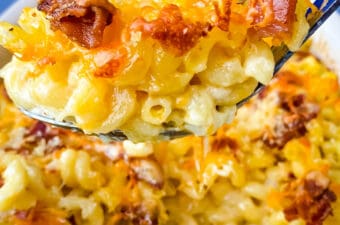 If you are a true fan of mac and cheese, check out my homestyle version! Get the Homestyle Mac and Cheese recipe here.