This Keto Beginner's Grocery Shopping Food List with FREE printable pdf includes all of the basics of how to start the keto diet and what to eat to stay in ketosis. This list is perfect for people who don't cook and need help with creating a menu and meal plan with low carbs, moderate protein, and high fat. This post also outlines where to buy keto staples.
This post may contain affiliate links. Please read my full disclosure here.
FOR THE PRINTABLE KETO GROCERY LIST SCROLL TO THE BOTTOM OF THIS POST.
The Keto Essential Cookbook is available NOW for FREE! For a hard copy, you only pay the shipping and handling. Get over 100+ scrumptious recipes with net carb, fat, protein, and calorie count for every recipe. Click here to purchase yours today!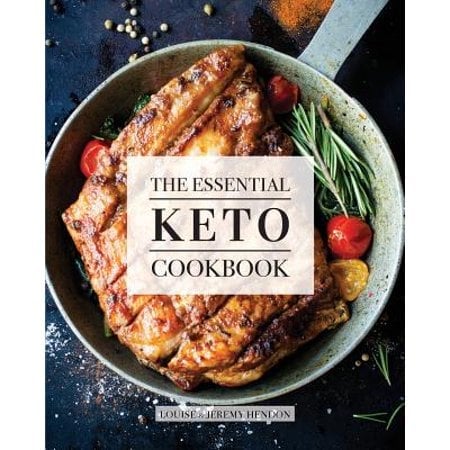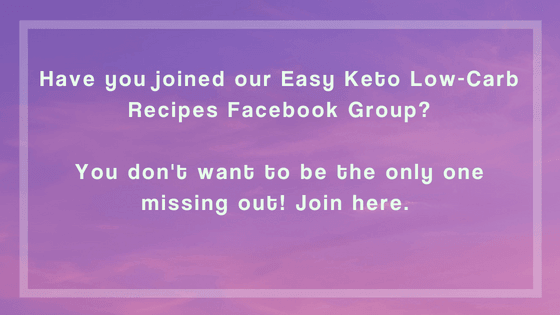 Let this 21 Day Keto Meal Plan do all of the heavy lifting for you! It includes: Recipes: Breakfast, Lunch, Dinner, and Snacks, Grocery List (itemized and weekly), Low Carb Keto Lifestyle Background, how ketosis works, and how to stay in ketosis, Low Carb Dining Out Guide (what to order), and a Low Carb Travel Guide (how to travel and stay low carb).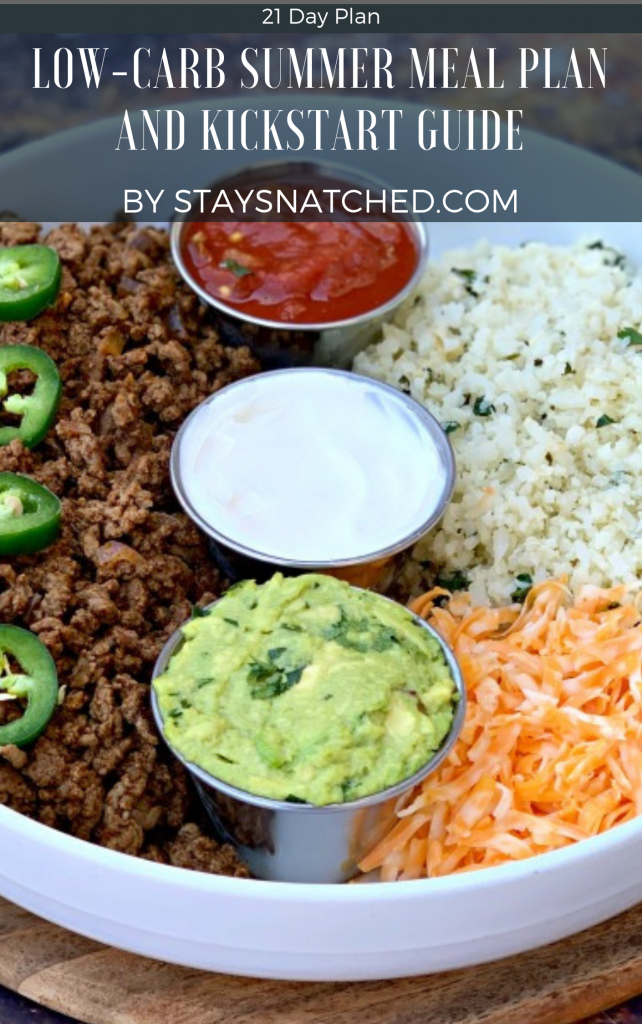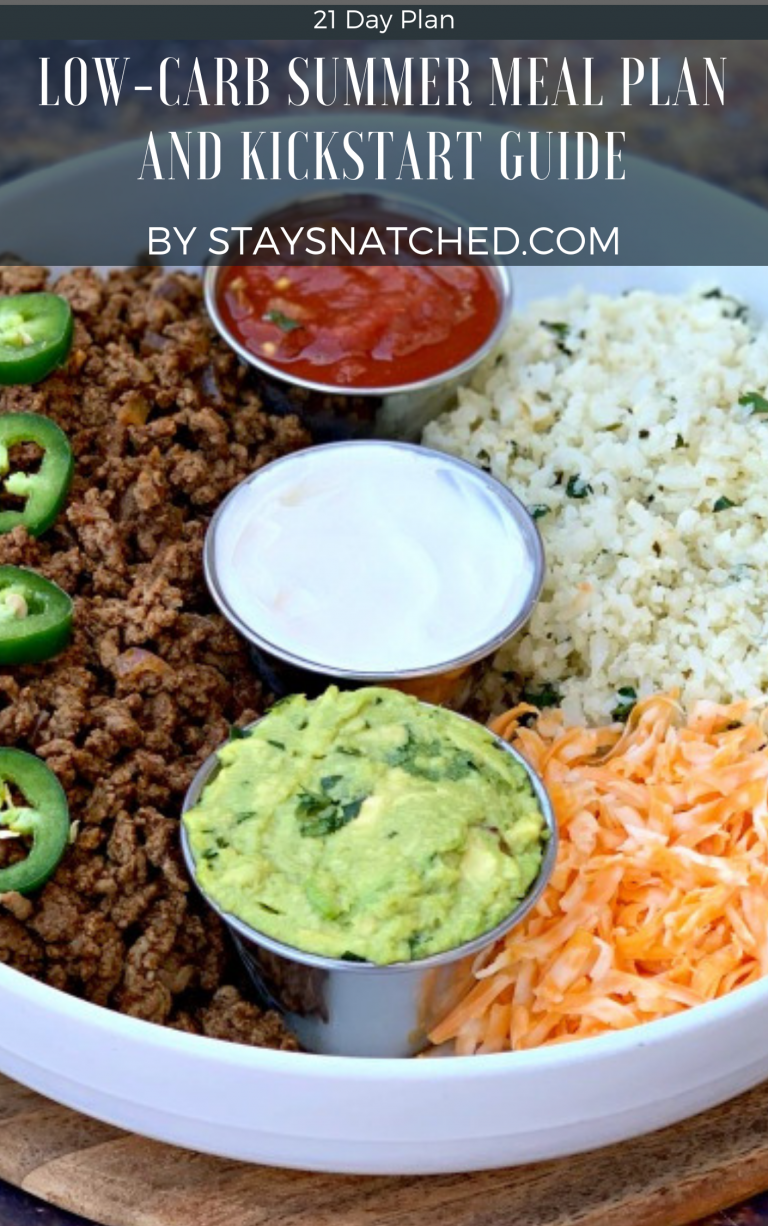 What is the Keto Diet and How Does it Work?
Keto is short for the ketogenic diet. It's a low-carb diet that focuses on high-fat and moderate protein consumption. The purpose of Keto is to switch the body's primary fuel source from glucose and carbs to fat and ketones, which places the body in ketosis. Your body's primary fuel source is glucose/carbs. When your pancreas senses the rise in blood glucose, it secretes insulin and insulin drives glucose into every cell in your body, leading to fat cell storage.
When you avoid carbohydrates, your body has to adjust and find an alternative fuel source to replace glucose. Low carbohydrate consumption is followed by low insulin levels, which means you'll burn more fat.
Your body produces ketones in your liver from stored or dietary fat and shuttles them into your bloodstream where they can travel to your brain for energy. This increase in ketones in the blood is known as ketosis! You can read more about How the Keto Diet Works here.
Need Beginner Tips on How To Start The Keto Diet? Click the link for my post and tips.
Keto Macros Calculator
Before you start you're going to want to establish daily macros. Here is a link to my favorite macros calculator. You can input your goals and relevant information and go from there.
How to Test If Your Body is in Ketosis
This testing meter is the #1 rated meter on the market. It's more accurate than urine test strips with 100% accuracy. The meter tests your ketones and allows you to track ketone levels and ketosis progress.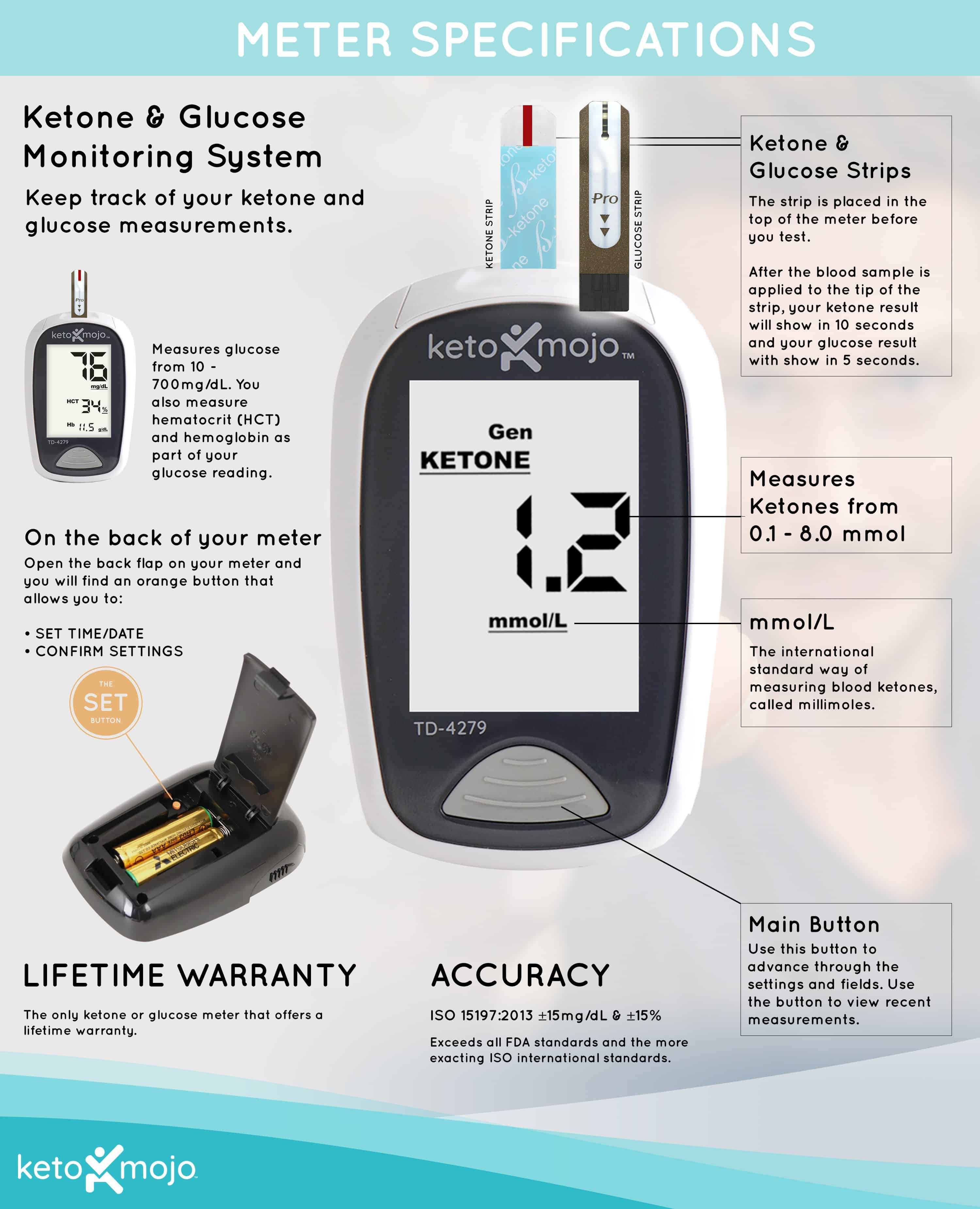 What Food Should Be on My Keto Grocery List
You will want to keep in mind that the keto diet is a low-carb, moderate protein, and high-fat lifestyle. You should aim for plenty of fresh vegetables (especially green veggies) and you should limit your consumption of fruit. The only fruit I would recommend (sparingly and in low servings) is berries, like strawberries, blueberries, and raspberries. Berries have the lowest amount of sugar among fruit. Fruit like bananas are loaded with sugar and carbs.
I also recommend you seek out organic, grass-fed, and free range meats. I love to use Butcher Box and have outlined a few details and tips below.
You will also want to focus on healthy fats like coconut oil, MCT oil, avocados, nuts (almonds), etc.
Where to Shop For Keto Diet Food and Meals
Butcher Box is a great source for organic meat. They get bonus points because they deliver directly to your doorstep. You can check out my Butcher Box Unboxing and Review here. All meat is premium and is 1) 100% Grass-fed & Grass-finished Beef, 2) Heritage Breed Pork, or 3) Free-range Organic Chicken. They have recently added on wild-caught Alaskan salmon as well.
Butcher Box offers amazing promotions like free bacon for life.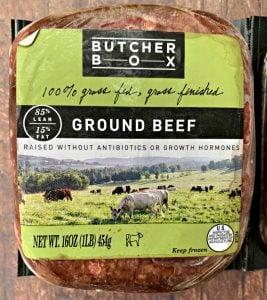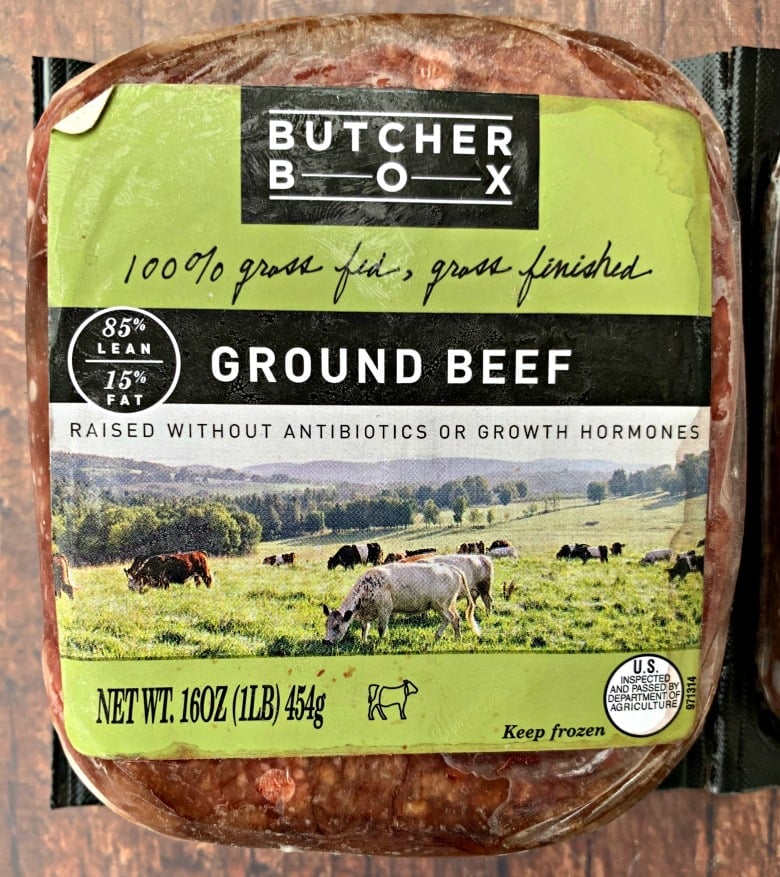 I use Butcher Box grass-fed beef and uncured, nitrate free bacon in my popular Keto Bacon Cheeseburger Casserole recipe.
Thrive Market is a great online resource for keto friendly foods and snacks. What I love most about them is the easy drop-down menus that allow you to isolate your search to keto-friendly products only. The service is also very convenient! Who doesn't want to have their groceries delivered right to their door step?
Keto Diet Grocery Shopping List Healthy Fats
Avocado
Keto Diet Grocery Shopping List Coffee and Drinks
Keto Coffee is perfect for on-the-go and comes loaded with MCT Oil. Use discount code STAYSNATCHED to save 20%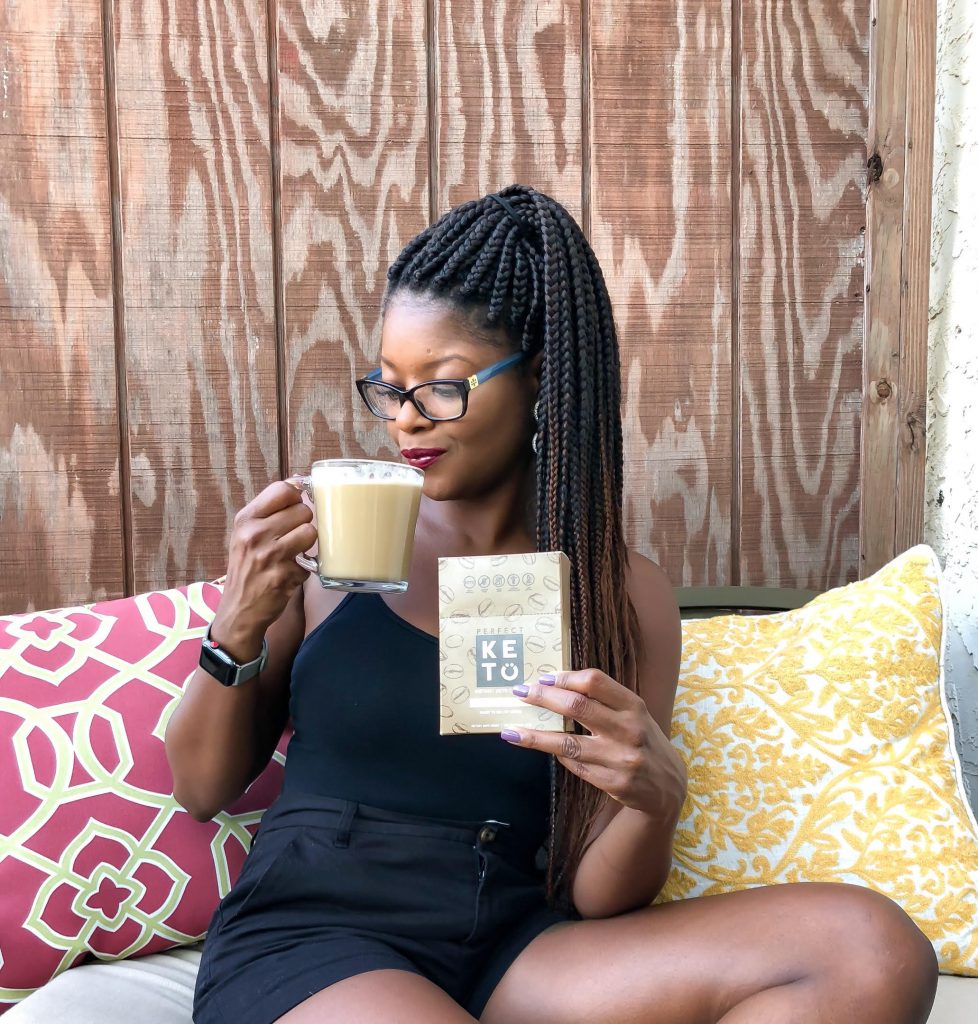 MCT Oil to add to coffee. I like to add it to my tea or coffee. I have also grown to love the Perfect Keto Matcha Latte MCT Oil Powder. It's delicious! High fat is critical with keto. MCT oil helps boost fat macros and is proven to get you into ketosis faster. Use discount code STAYSNATCHED to save 20%
Keto Collagen to create lattes. Collagen is proven to improve gut health and works wonders for the hair, skin, nails, and with muscle recovery. I use the caramel flavor to create caramel lattes. Use discount code STAYSNATCHED to save 20%
Omega Power Creamer is loaded with MCT oil and comes in a variety of flavors. I used the Cacao flavor to create this Peppermint Mocha Latte. Use discount code STAYSNATCHED to save 15%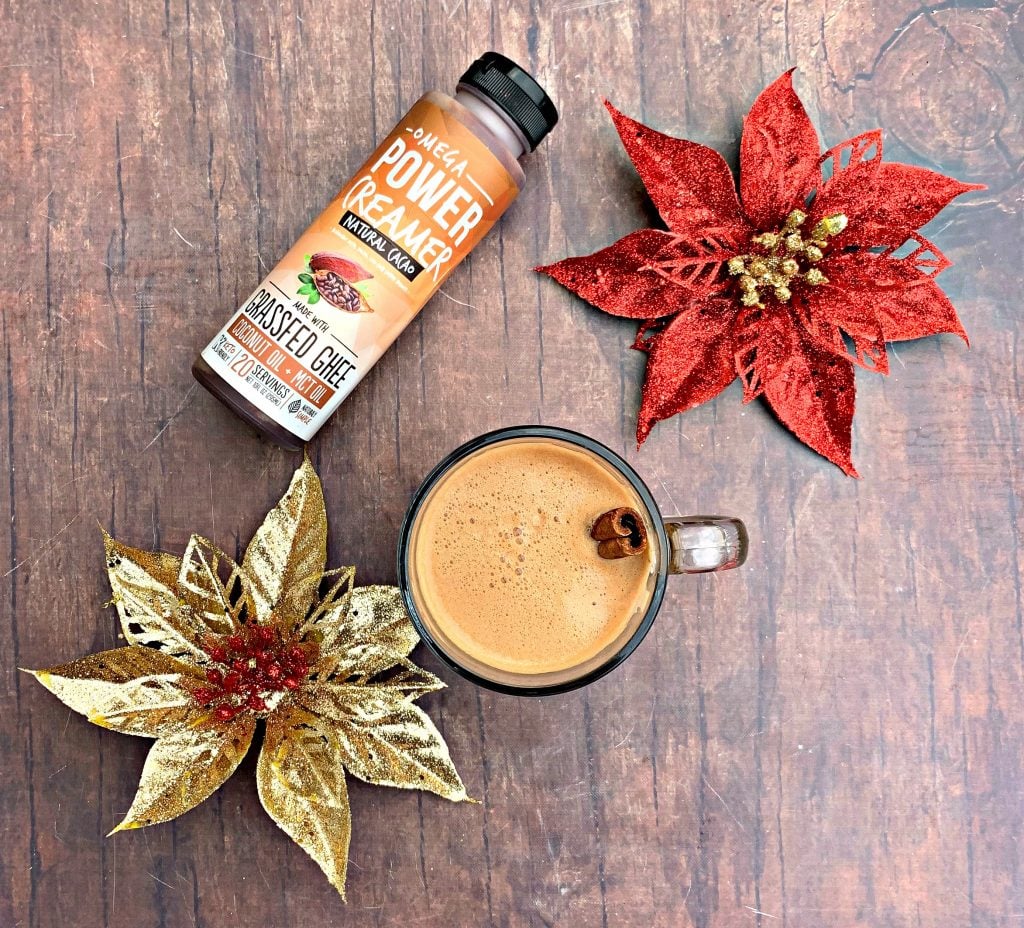 GrassFed Butter or Ghee
Heavy Cream
BeMixed Alcoholic Mixers are zero calorie, keto-friendly, and gluten-free. Flavors include margarita, cucumber mint, and more.

Pique Tea is wonderful for gut health! I really like kombucha, but it is naturally loaded with sugar. The brand I use the most often has 8 grams of sugar per serving. That will knock you out of ketosis. This is a great sugar-free alternative.
Kettle and Fire Bone Broth is great to help combat keto flu and brain fog. It's also great for gut health. I use it in my Keto Chicken Zoodle Soup recipe. Use discount code STAYSNATCHED to save 15%.
Keto Diet Grocery Shopping List Sweeteners
Swerve Sweetener is the brand I personally recommend. It measures 1:1 to real sugar. I use it in all of my keto dessert recipes. They offer granular, confectioners and brown sugar.
Lakanto Monkfruit Sweetener DISCOUNT CODE STAYSNATCHED for savings
Lakanto Sugar-Free Maple Syrup for all of those keto pancakes! DISCOUNT CODE STAYSNATCHED for savings
Keto Diet Grocery Shopping List Dairy
Heavy Cream
Almond Milk
GrassFed Butter or Ghee
Cottage Cheese
Sour Cream
String Cheese
Mozzarella Cheese
Cheddar Cheese (most cheese is ok!)
Keto Diet Grocery Shopping List Desserts
Lily's Chocolate Chips are what I use in my Keto Chocolate Chip Cookies, Keto Double Chocolate Chip Muffins, and Chocolate Chip Cheesecake Fat Bombs.
Natural Unsweetened Peanut Butter
Unsweetened Cocoa Powder works great in chocolate cake, cupcake recipes, and more.
You won't miss out on cereal while keto with this keto-low carb cereal. It comes in a few flavors: Cinnamon Toast (my favorite, reminds me of cinnamon toast crunch), dark chocolate, and maple waffle.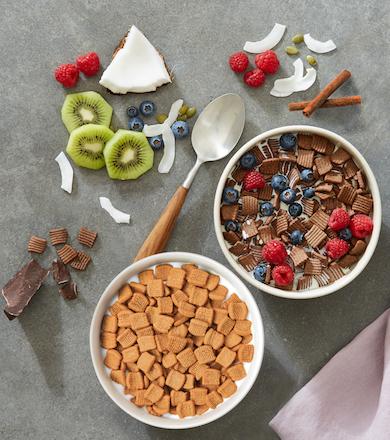 Keto Diet Grocery Shopping List Snacks
Here are keto snacks that are perfect on-the-go:
Almonds
Eggs
String Cheese
Sliced Avocado
Unsweetened Beef Jerky
Pork Rinds
Olives
Seeds
Kale Chips
KetoKrate is my favorite source for keto snacks. KetoKrate provides an online snack box with a variety of snacks that are all less than 5 net carbs. This is a great way to try out new snacks that you may, in turn, wish to purchase. Use Discount Code KRATE15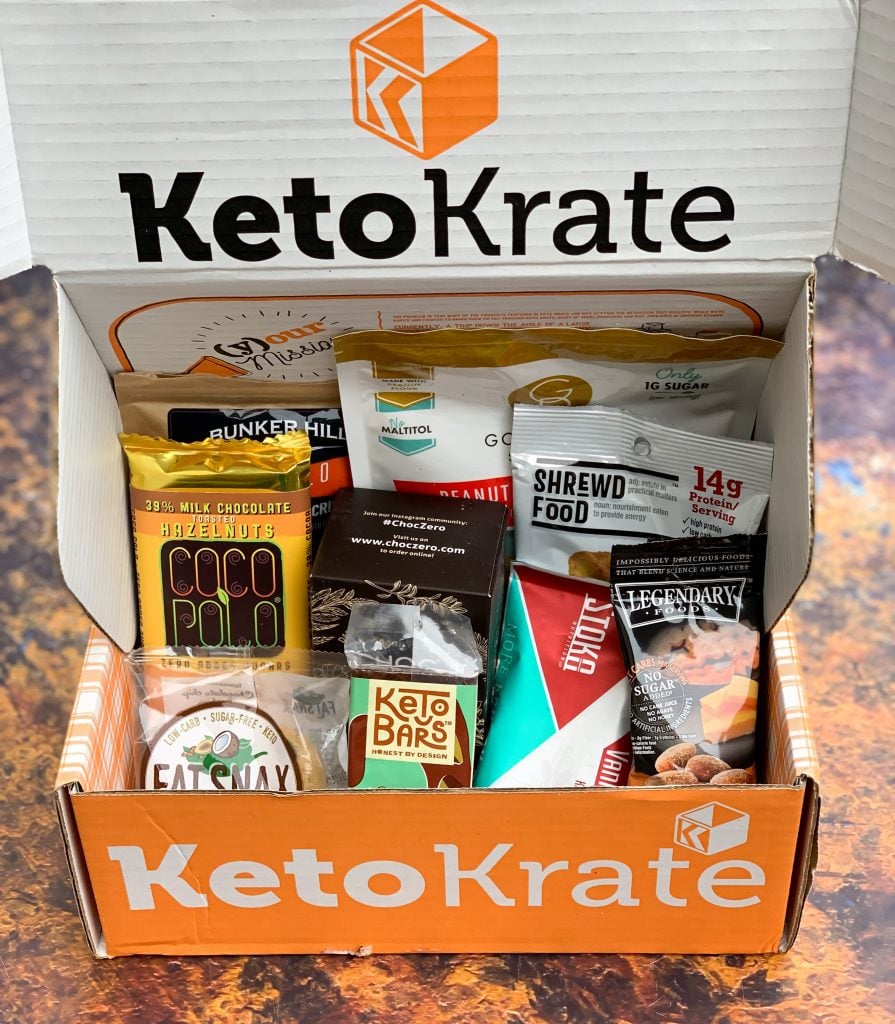 Perfect Keto Protein Bars are great for breakfast or a mid-afternoon snack. For breakfast, I cut a bar up into chunks and sprinkle them over my Keto Hemp Oatmeal. Use discount code STAYSNATCHED to save 20%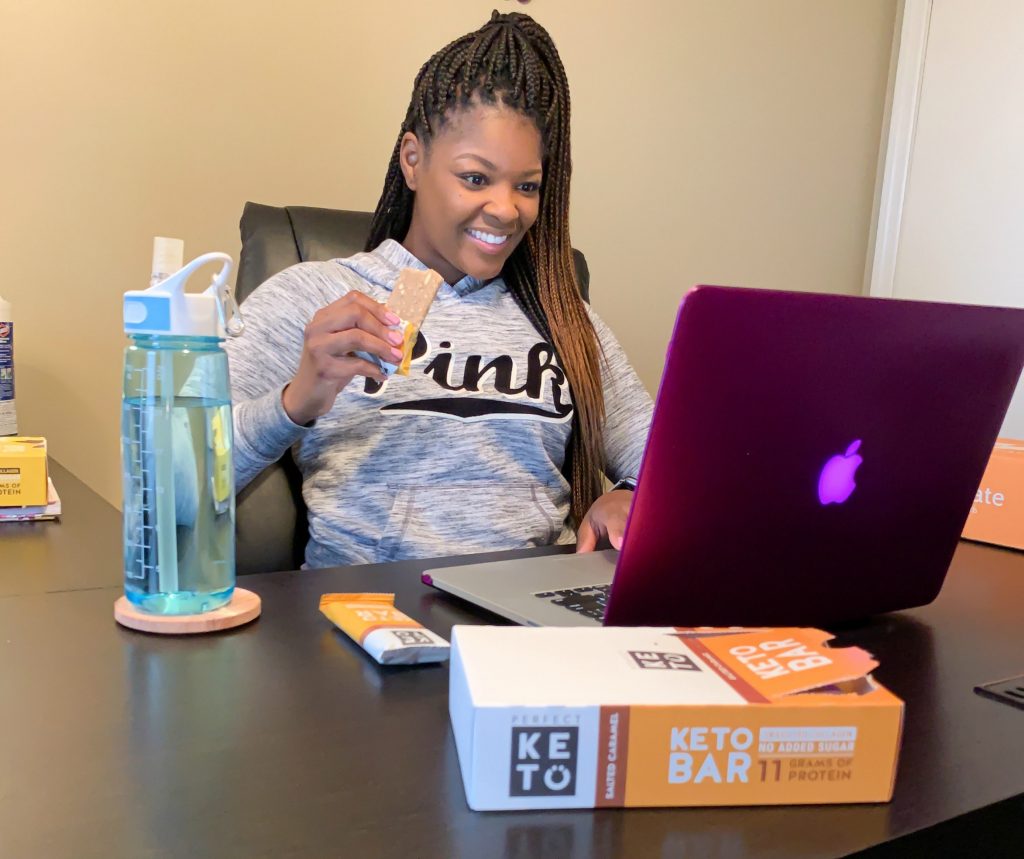 Cheese Crisps have 1 net carb for every 22 crisps you eat! I love to treat them like chips. My favorite way to pair them is with my Keto Spinach Cheese Dip.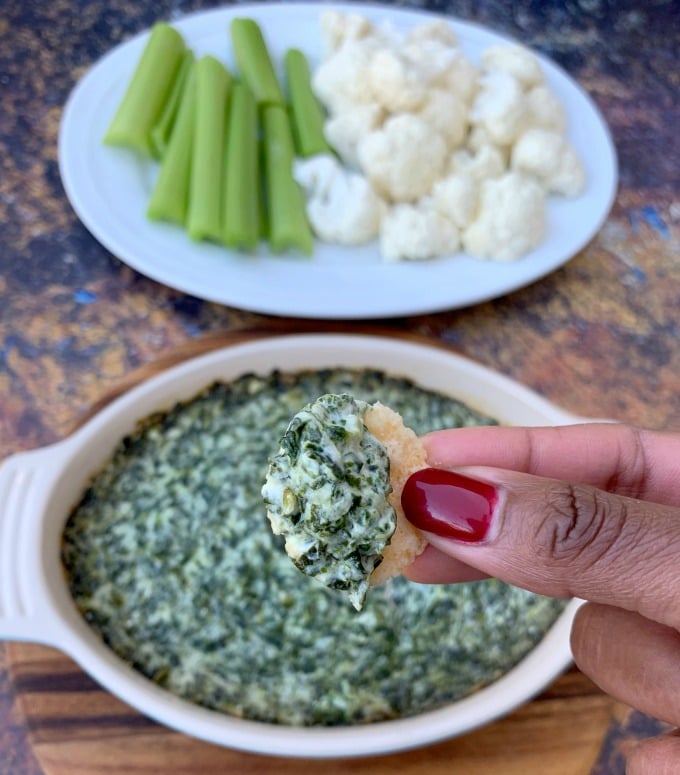 Peak Yogurt is the only keto-friendly yogurt I have been able to find. Most yogurt is loaded with carbs. I only use their plain flavor, as it's keto-friendly. I like to add it to my green smoothies.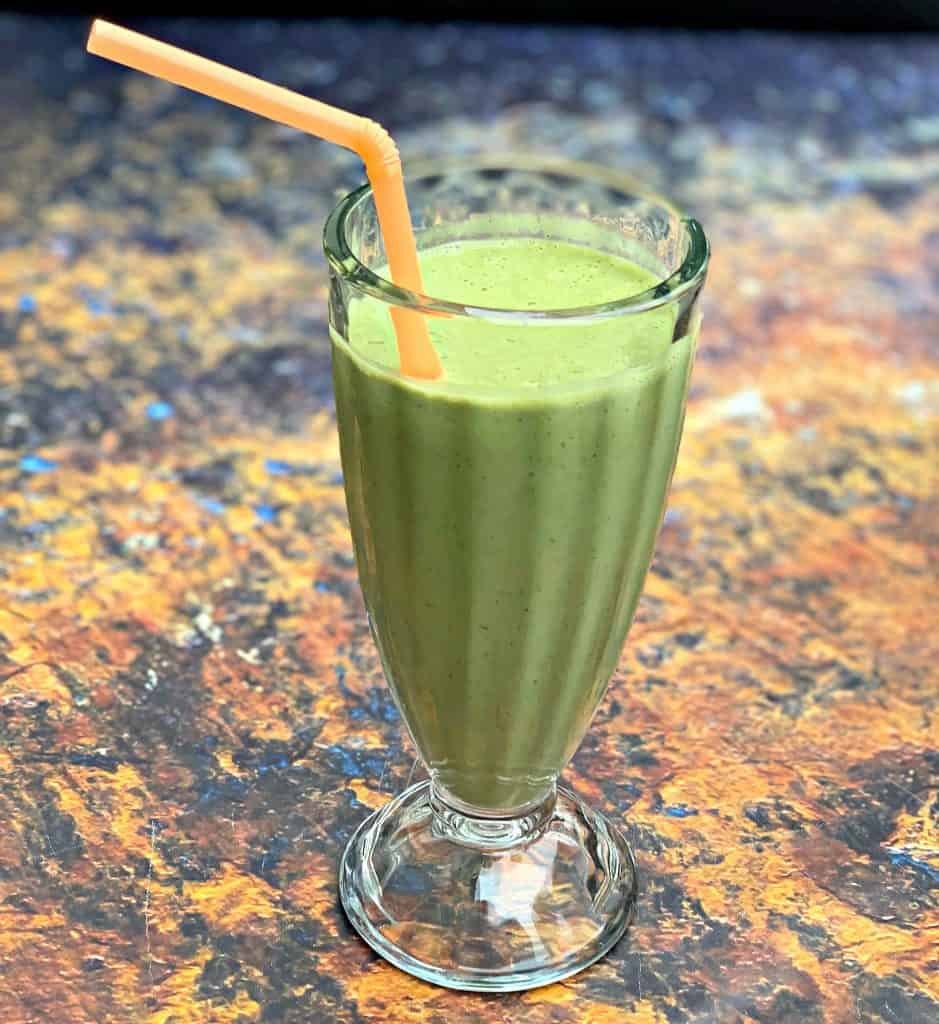 Keto Diet Grocery Shopping List Condiments and Spices
Standard, store-bought condiments are usually loaded with sugar! I like to make mine at home. Here are a few of my favorite recipes:
Here are the ingredients you will need for most condiments:
Unsweetened Ketchup
Mayonnaise
Unsweetened Raos Marinara Sauce
Olive Oil
Buffalo Sauce
Everything But the Bagel Seasoning
Himalayan Pink Salt is wonderful for electrolytes. Lack of electrolytes contributes to keto flu and leg cramps.
Keto Products and Cooking Utensils:


Mealthy Crisp Lid will turn your Instant Pot or pressure cooker into an air fryer. USE DISCOUNT CODE STAYSNATCHED for savings.
Mealthy Stainless Steel Frying Pan is essential for pan fried foods and seared favorites.
Keto Testing Strips to test ketosis levels.
Meal Prep Containers to keep you on track and help you plan your meals for the week.
Veggie Spiralizer to create zucchini noodles and more.
Silicone Baking Mat to bake Keto Cookies. Cookies baked with almond flour will stick to a regular cookie sheet and will burn easily. A baking mat will help prevent that.
Meat Thermometer is necessary when cooking Keto Steak and Keto Stuffed Chicken.
Power Air Fryer is one of my favorite gadgets to make Fried Buffalo Chicken Wings and more.
Instant Pot is what I use to make my 20 minute Keto Broccoli Cheddar Soup.
What's in your keto fridge? What are you some of your favorite keto foods and ingredients that you can't live without? Be sure to comment below!