Keto Low-Carb Bacon, Chicken, Spinach Alfredo Fathead Pizza is a quick and easy gluten-free, healthy recipe with almond flour. This recipe will show you how to make the base, dough, crust, and sauce for pizza that is perfect for the keto diet and ketosis. The dish is practically carb-free and no carb!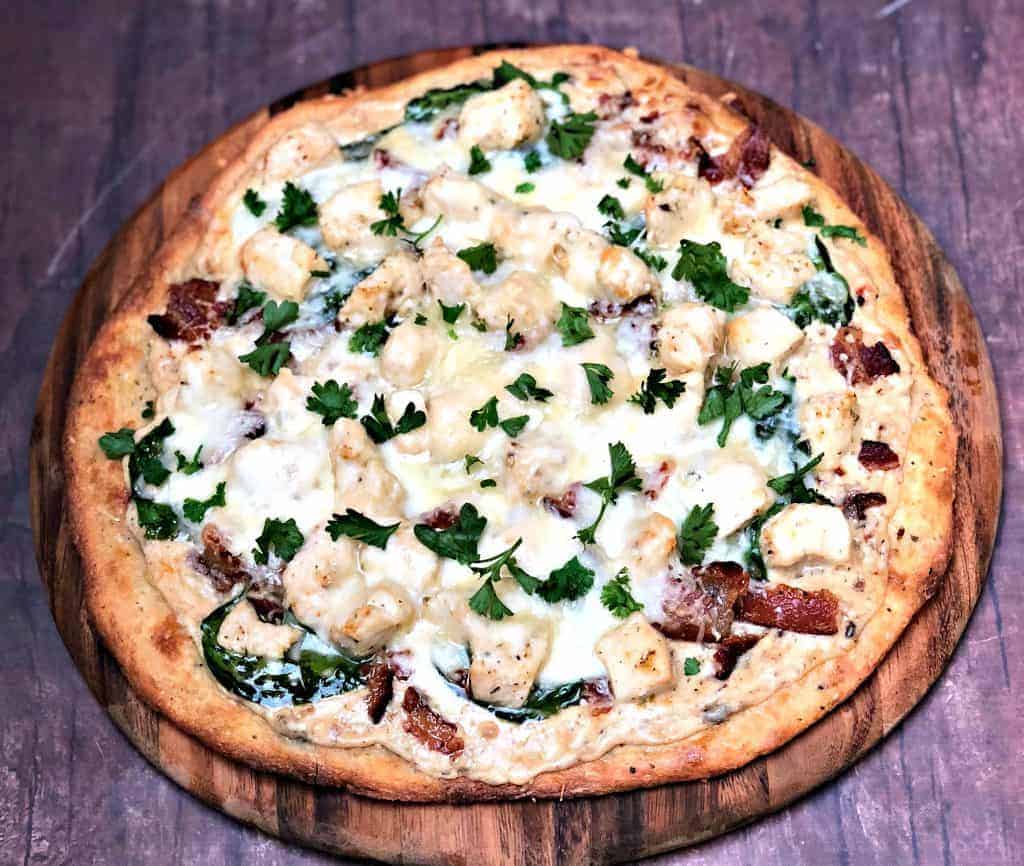 This post may contain affiliate links. Please read my full disclosure here.
I am super picky about pizza. I don't really like most pizza. I'm sure that sounds like a really strange way to start a post that is for a pizza recipe, right?
For starters, I have never been fond of pizza with sausage. I also don't like most pepperoni. Growing up I feel like our options for pizza in the home were always pepperoni and/or sausage. Once in a while, my mom would order the combination style with beef, pepperoni, sausage, and vegetables.
Now, that was golden for me! I would pick off the pepperoni and sausage while leaving the beef and vegetables. I couldn't get enough of the onions, mushroom, and green pepper. Even as a kid I LOVED that stuff.
Over the years pizza began to evolve. There are so many options for pizza now! And there are TONS of toppings. I rolled over in my chair when I first had bacon on pizza! It was truly a match made in heaven. I love to add uncured, nitrate-free bacon.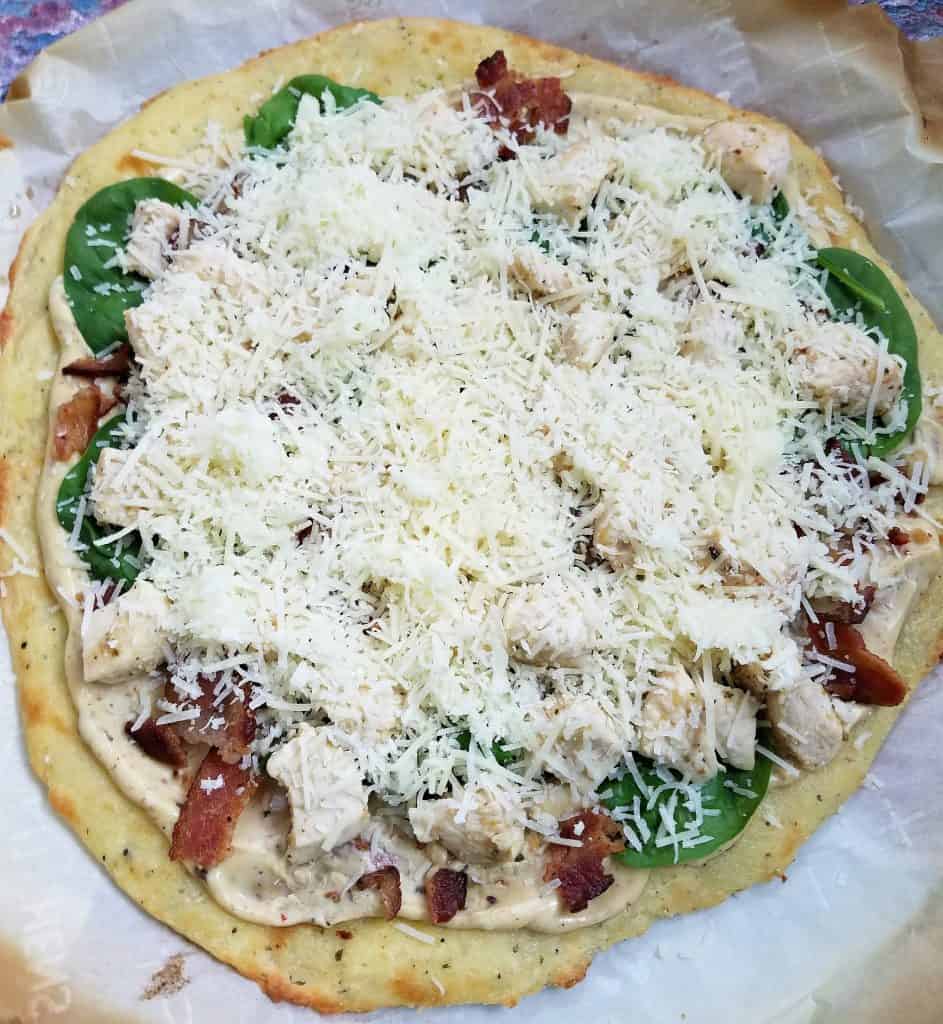 Now for the buzz kill. Pizza has carbs. The best part (in my opinion) of pizza is the crust. I prefer for it to be butter flavored and seasoned with Italian seasoning.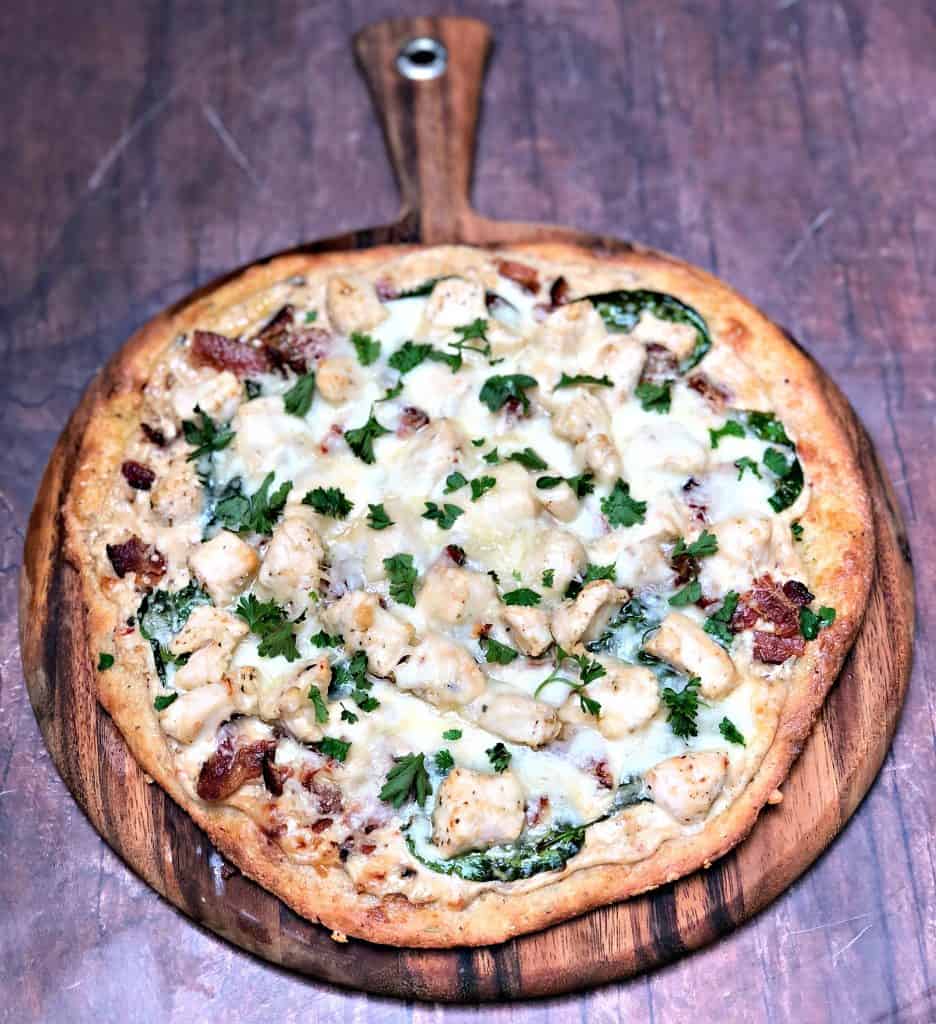 So about the carbs. You can snatch the carbs in pizza with a couple of substitutes. Almond flour is a great substitute for flour. I have been using it for years and love it. I even used it in these Keto Bacon Parmesan Chicken Nuggets last week!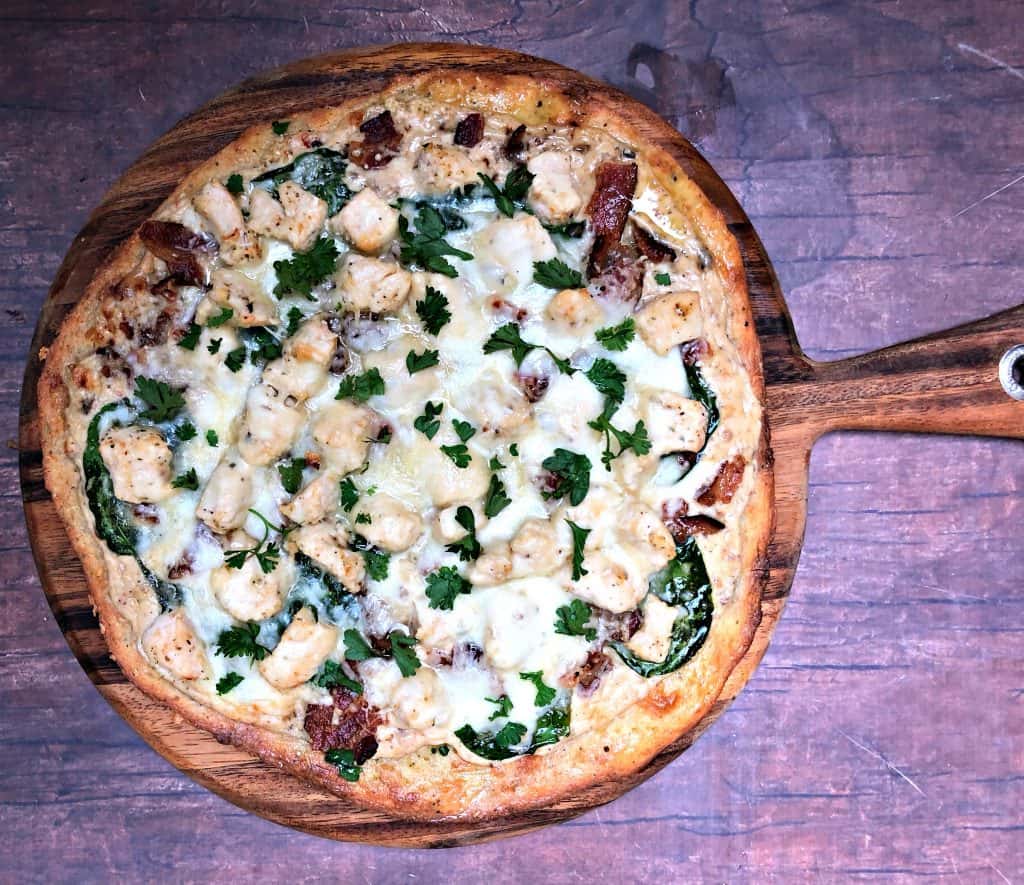 This past week I watched the Fat Head documentary. It's from 2009 and is a direct response to the controversial Super Size Me documentary. He does a couple of experiments.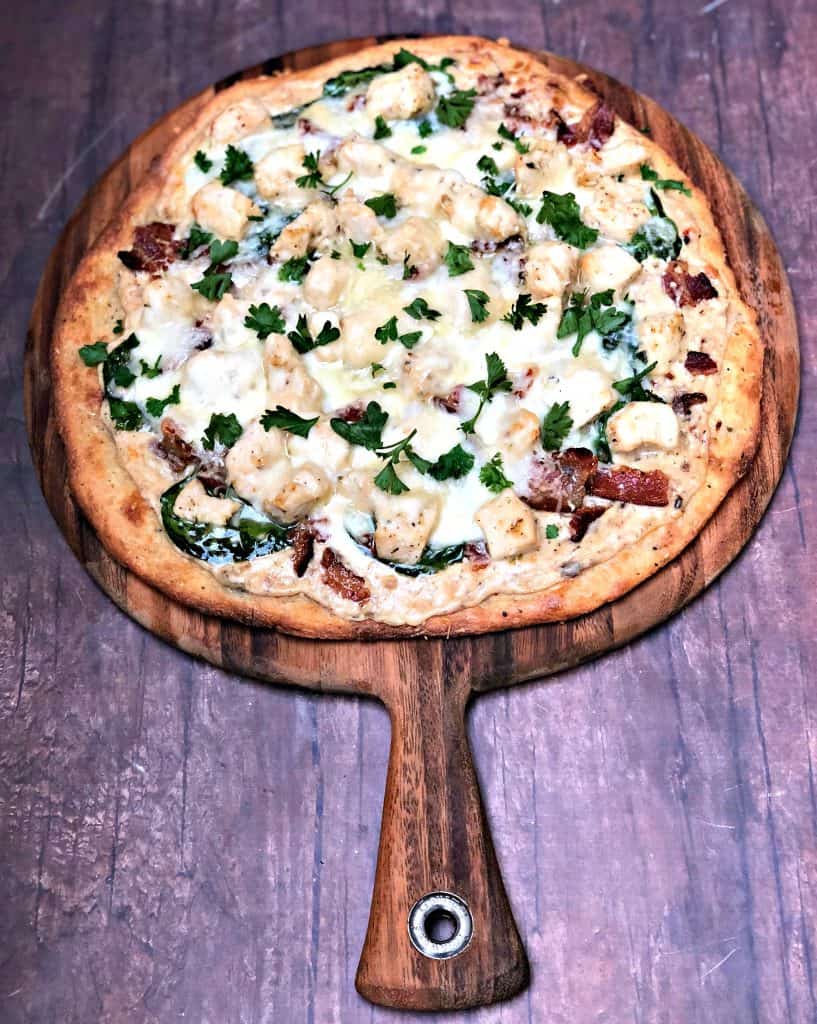 One experiment is to eat a lot of food from McDonald's in order to disprove the result of the Super Size Me documentary. His second experiment centers around a lipid hypothesis. He goes on a low-sugar, low-starch diet for a month. At the end of the month, he has lowered his cholesterol.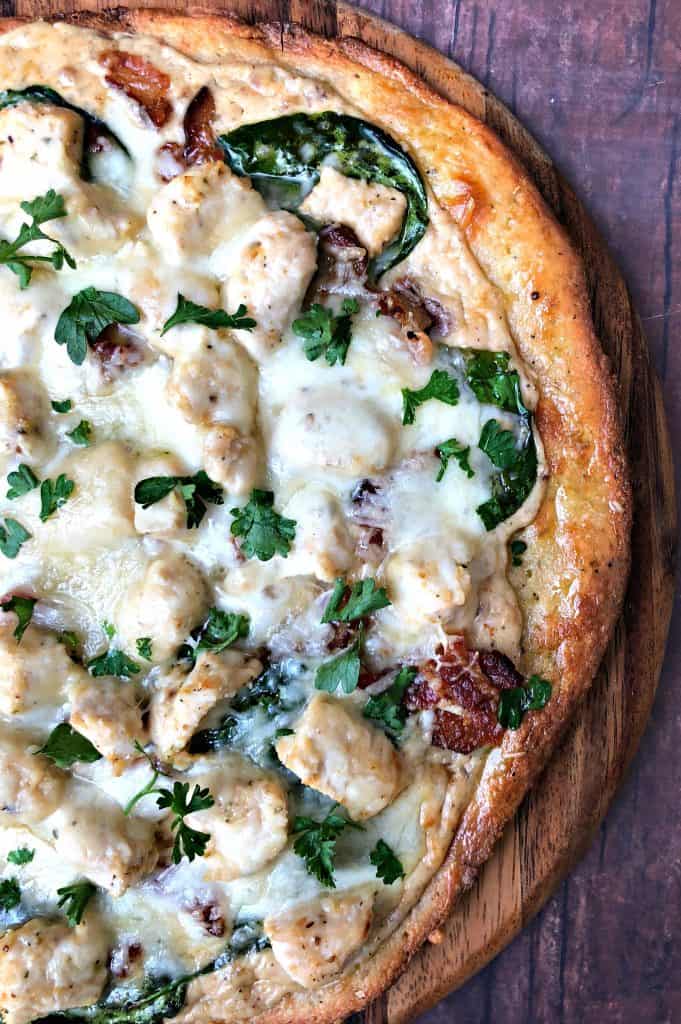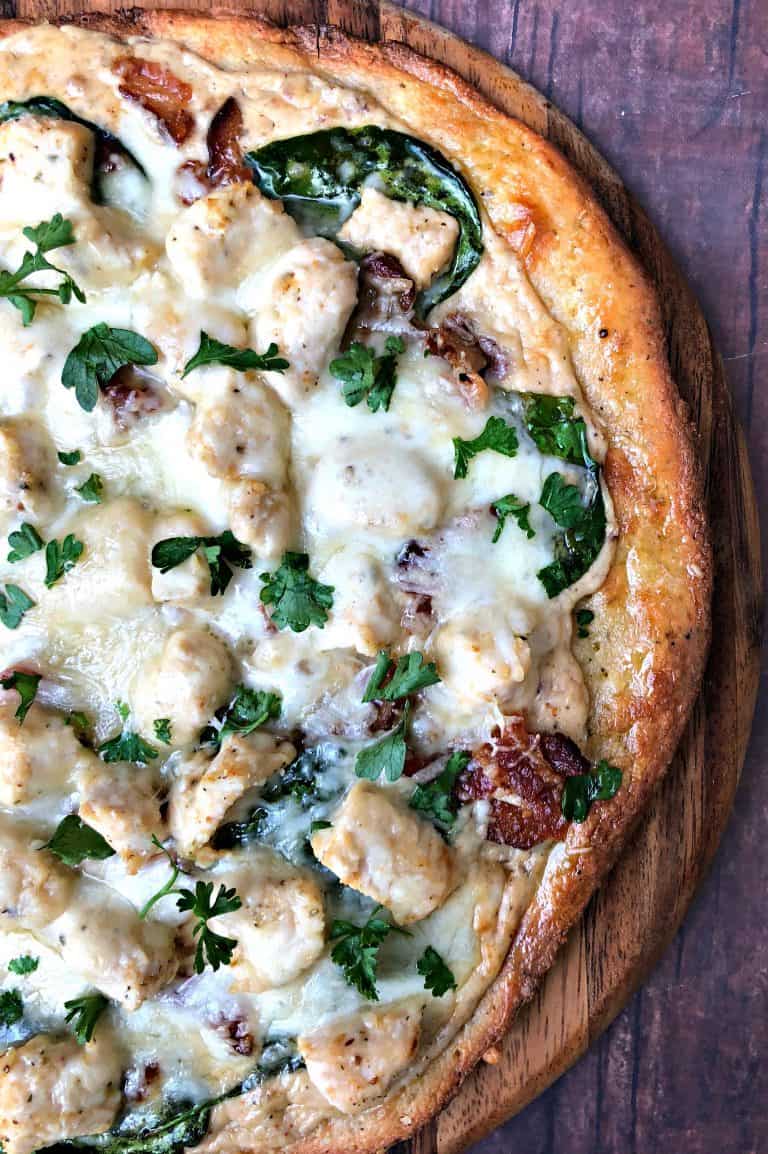 The documentary mentions a pizza that is made using almond flour. This recipe was adapted from the film.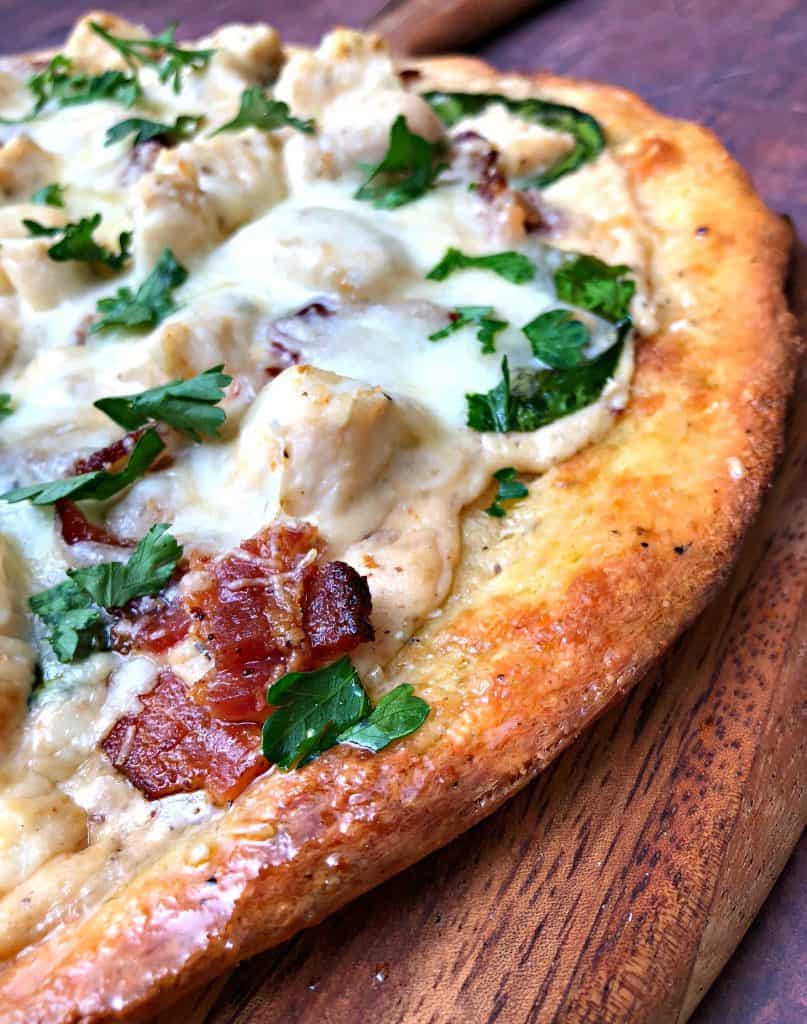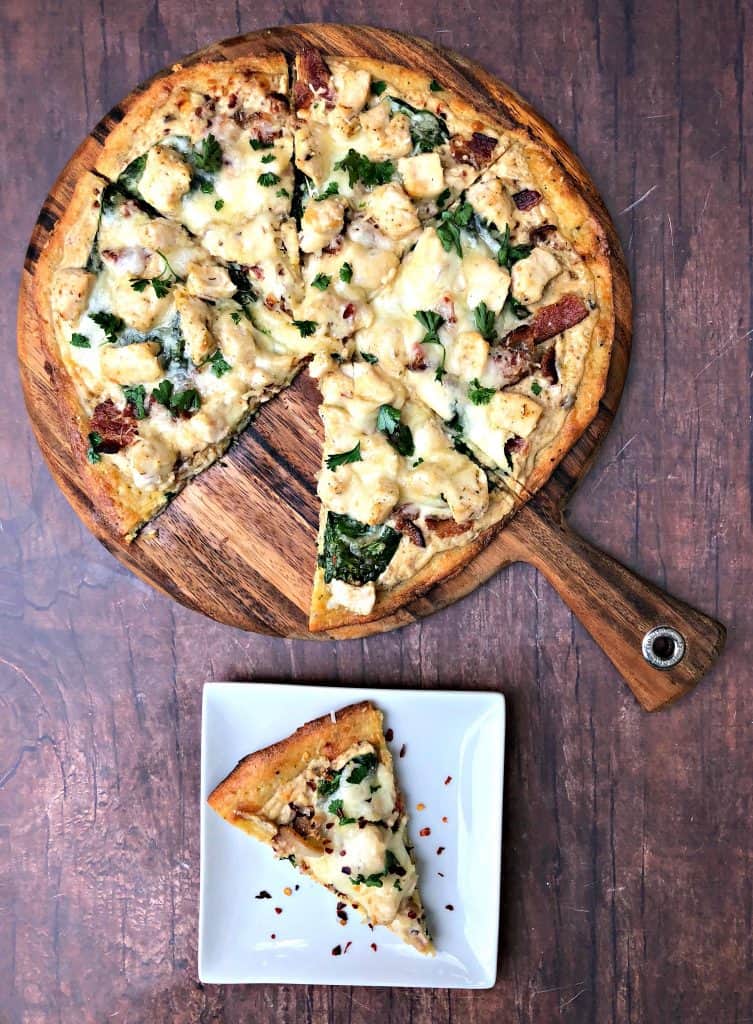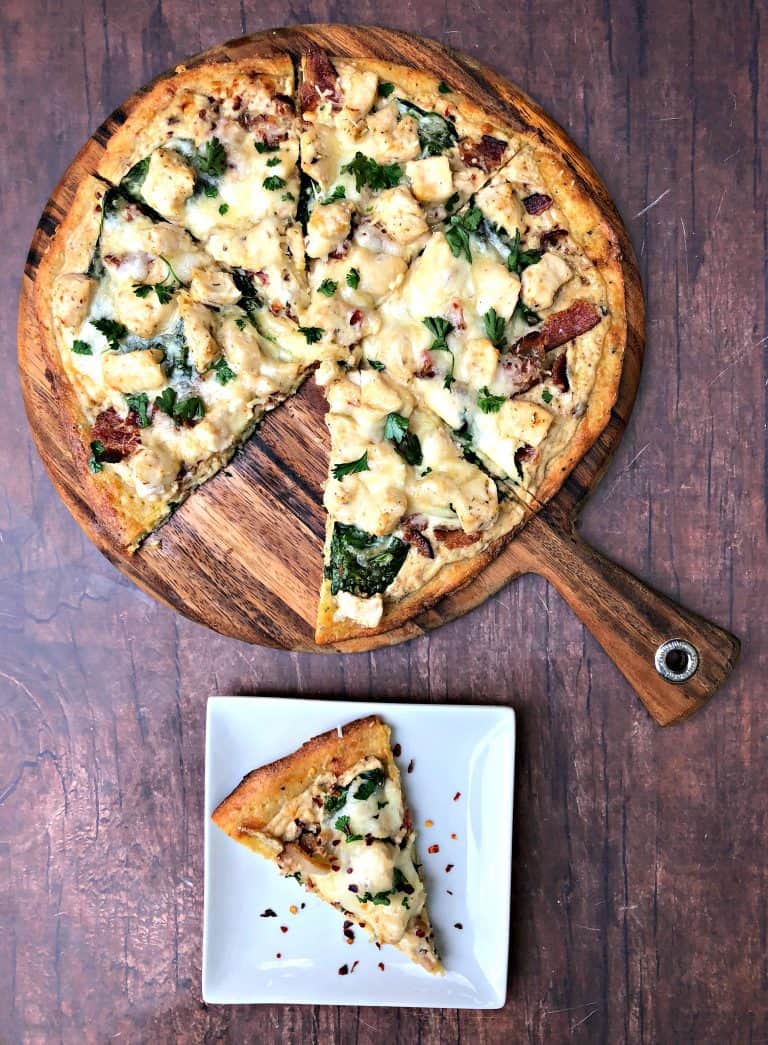 Fathead Pizza Recipe Tips
The dough will be really sticky to roll out. Use parchment paper to bake.

You can either use really clean hands or a second sheet of parchment paper to roll out the dough. 

If you roll the dough with your hands, wet them first. This will keep the dough from sticking to your hands and fingers as you roll it out.

If the batter becomes too thick and hard to stir, microwave for another 15 seconds. This will allow the almond flour to moisten some with the cream cheese and mozzarella.

Parmesan reggiano cheese costs a little more than most standard cheese. IT IS WORTH IT! I highly recommend you purchase the cheese for this recipe. It works wonders in the alfredo sauce.

Applying melted butter to the pizza crust is awesome, and trust me it tastes amazing.

 For a thinner crust pizza use 3/4 cup almond flour, one egg, and 1 tablespoon of cream cheese as a modification.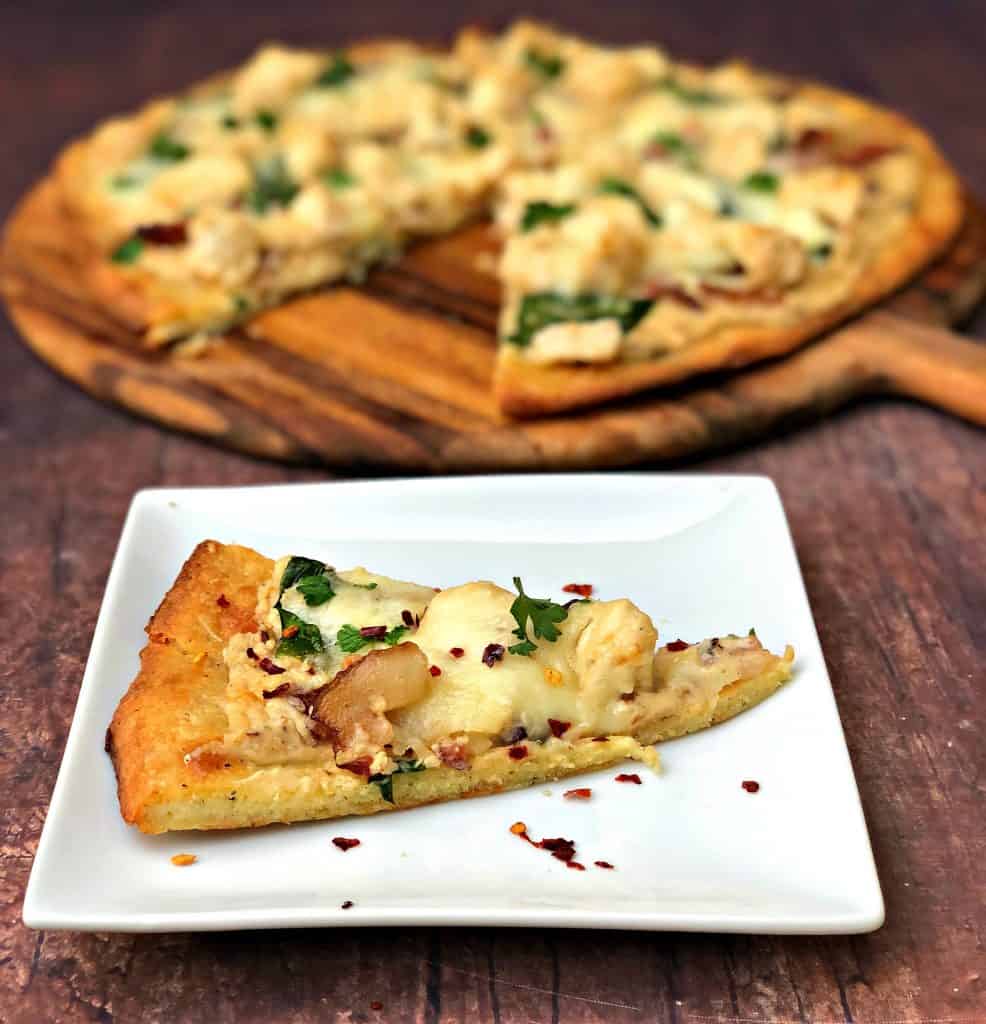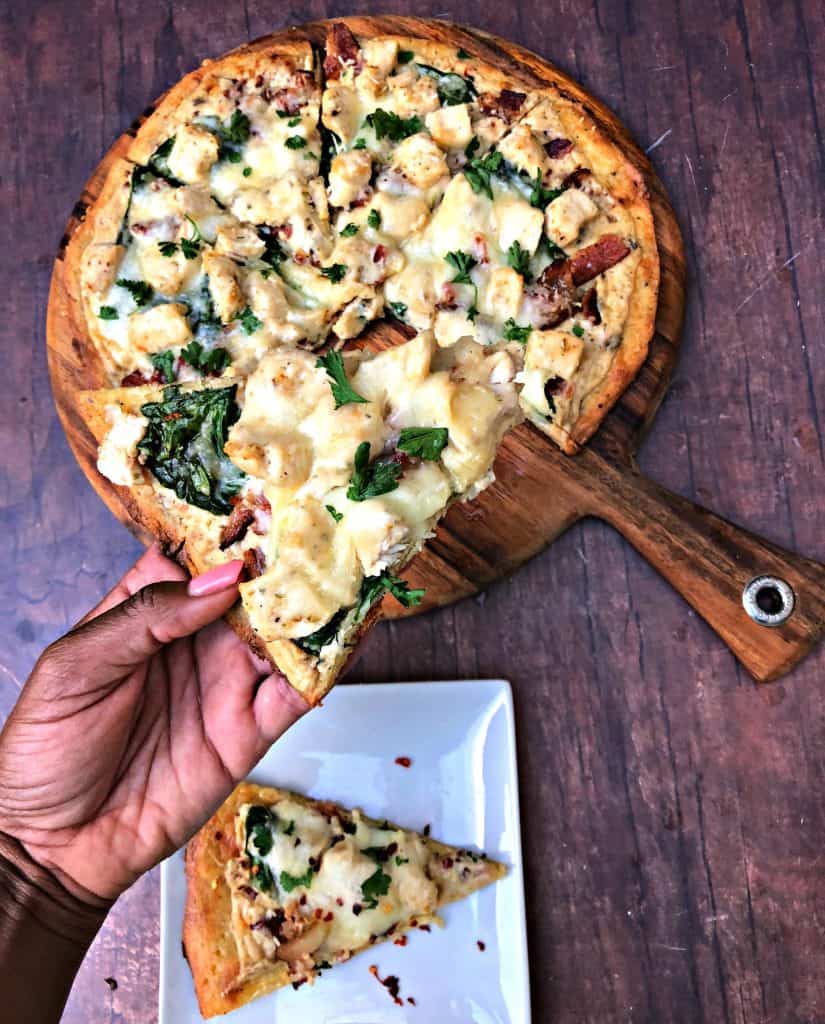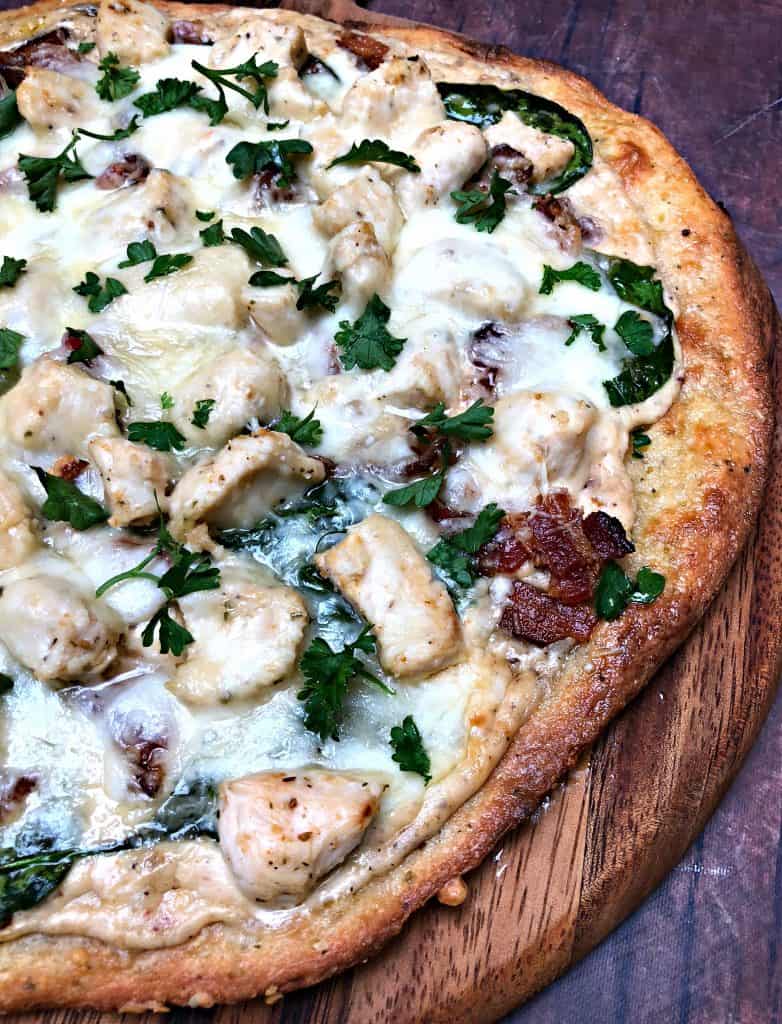 Shop here on Amazon!
Here is a link to the Nature's Eats Blanched Almond Flour, 32 Ounce used in this recipe.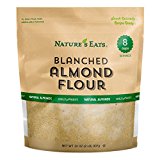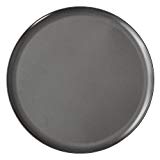 Reynolds Kitchens Parchment Paper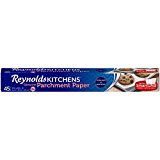 Other Keto Recipes
Low-Carb Keto Bacon, Egg, Spinach Breakfast Casserole
Low-Carb Keto Zucchini Noodle Shrimp Alfredo
Low-Carb Keto Avocado Chocolate Brownies
Low-Carb Keto 4 Ingredient Peanut Butter Cookies
More Keto Alfredo Recipes
Keto Low Carb Shrimp Alfredo
Keto Low Carb Chicken Alfredo
Instant Pot Spaghetti Squash Alfredo
Click here for a complete listing of Keto Low-Carb Recipes.