Flourless Keto Avocado Chocolate Brownies (Dairy-Free + Paleo + Gluten-Free) with VIDEO is an easy recipe for low-carb brownies that are free of refined sugar. These brownies only have 3 grams of net carbs per serving! They are also loaded with cocoa powder and monounsaturated fat. No coconut or almond flour is needed for this recipe. Let the avocado do the work!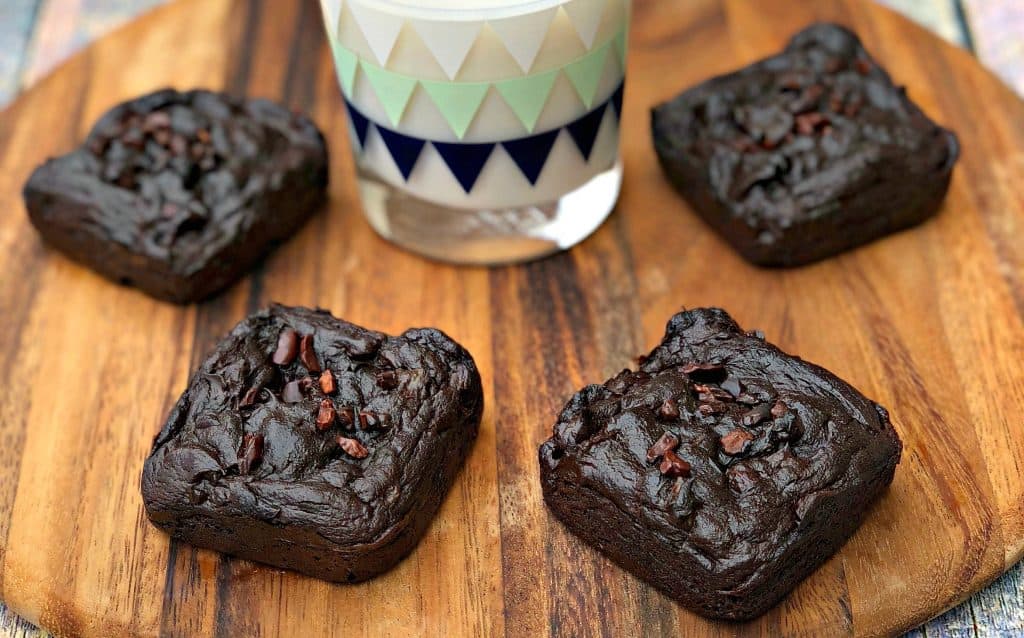 This post may contain affiliate links. Please read my full disclosure here.
Calories: 161 Fat: 14G Net Carbs: 3G Protein: 4G
Macros are provided as a courtesy and calculated using MyFitnessPal. Calculate your specific macros using the exact brand ingredients you use and the macros calculator of your choice.


The Keto Essential Cookbook is available NOW! Get over 100+ scrumptious recipes with net carb, fat, protein, and calorie count for every recipe. Click here to purchase yours today!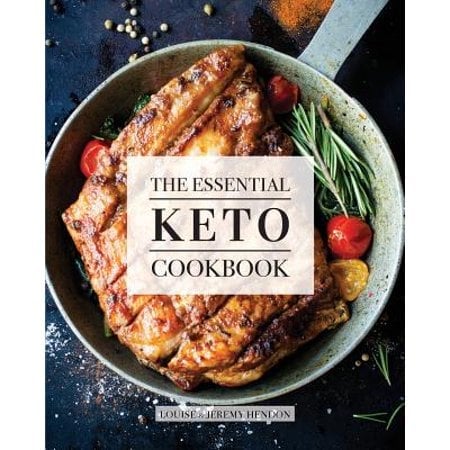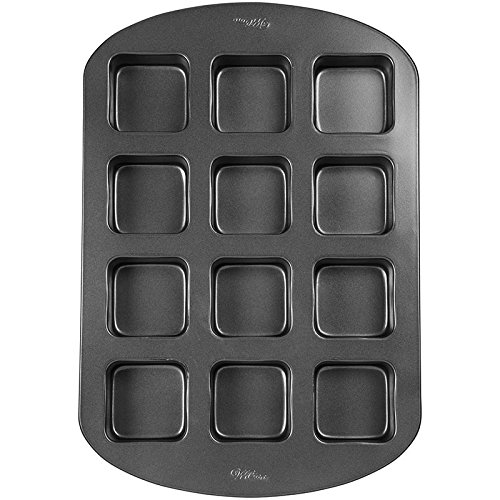 I have been in love with my Brownie Bar Pan from Amazon! Are you looking to create beautiful brownies, that do not require any cutting? Click the link above!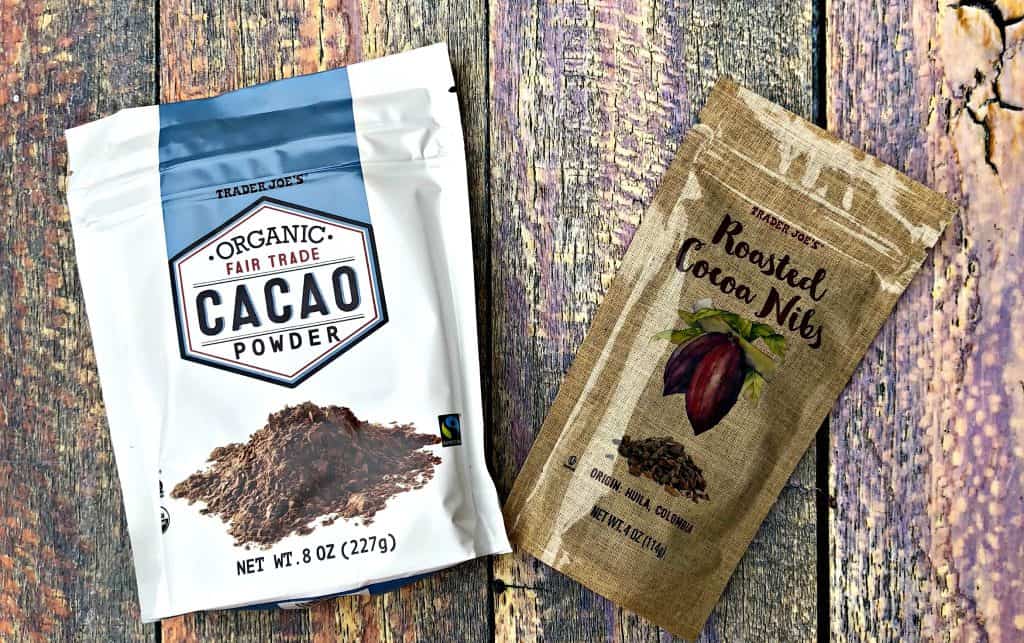 First things, first….I would encourage you not to scoff at the total fat listed in the macros above. This recipe is loaded with monounsaturated fat that is found within the avocado, coconut oil, and almonds (from the almond butter used). That is the good fat!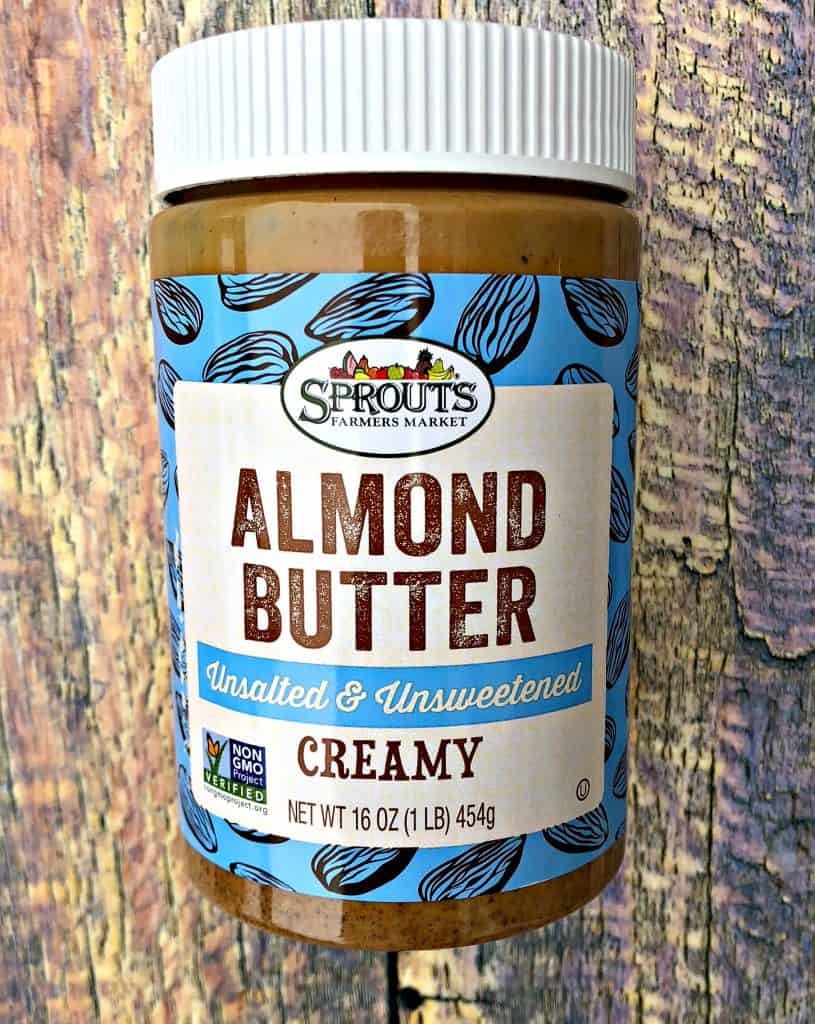 Summer is around the corner. I have been getting a lot of requests for keto recipes. I am also often asked for dessert recipes. I know a lot of you guys would like to be able to indulge in dessert while still keeping your waist tame and snatched! So here you go.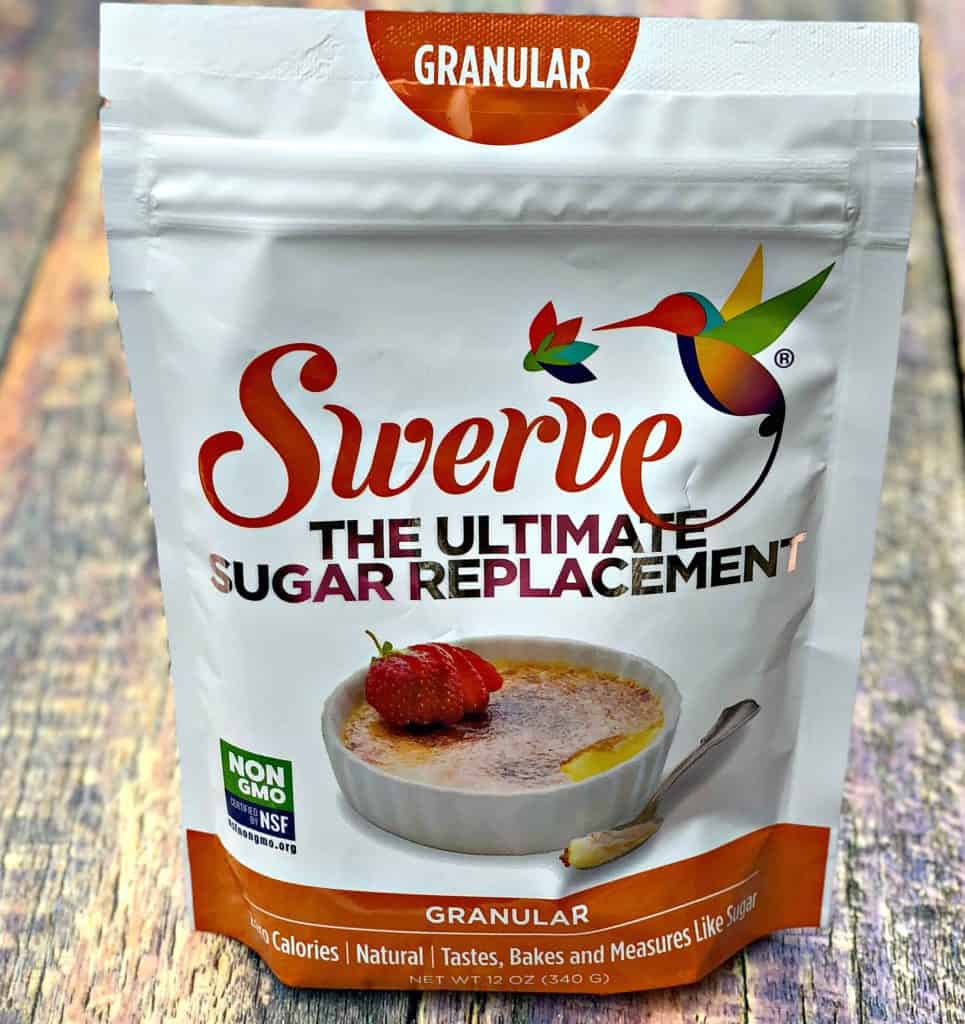 I have been seeing a lot of dessert recipes using zucchini and avocado lately. I have even seen avocado cookies! Zucchini was very intriguing because I love it! I will probably come up with a zucchini bread recipe at some point. I decided to give avocado brownies a whirl.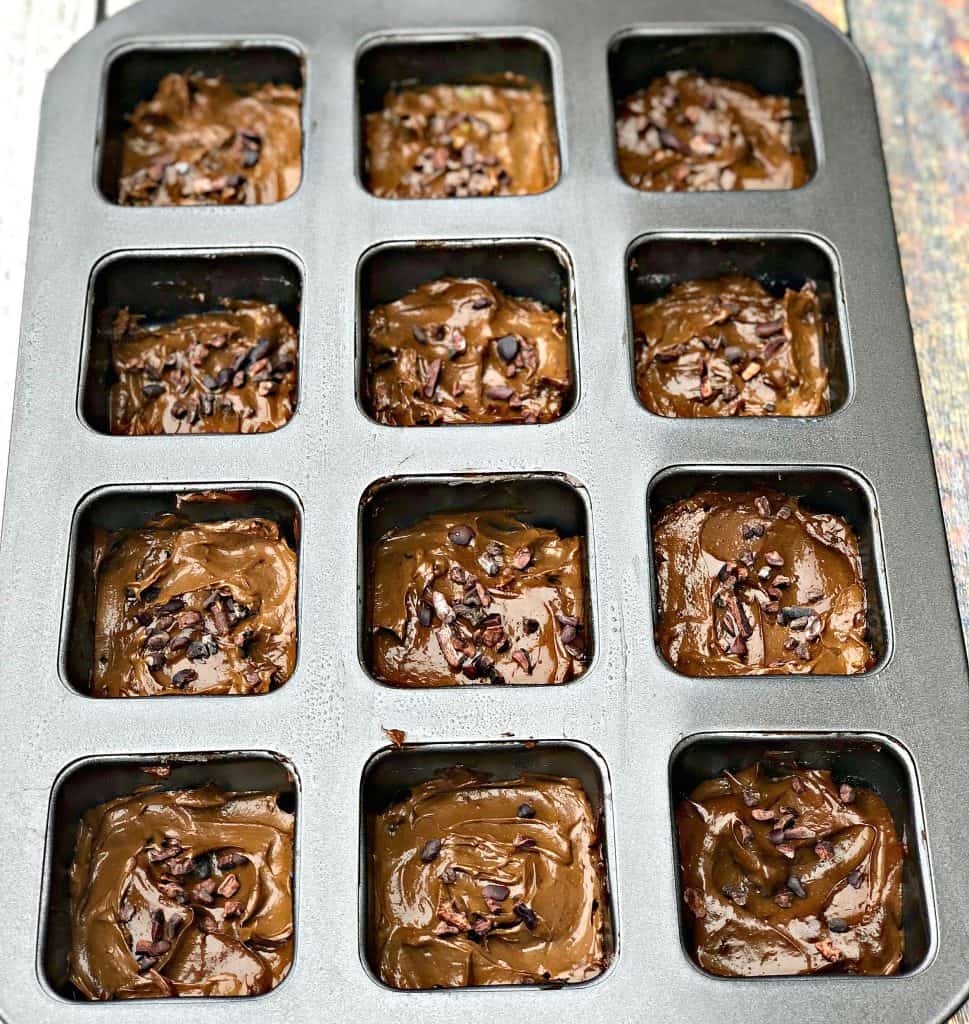 What I love about these brownies is the TEXTURE. Once you start to mix the batter you will see exactly what I mean. The batter is super gooey and results in the perfect inside brownie texture.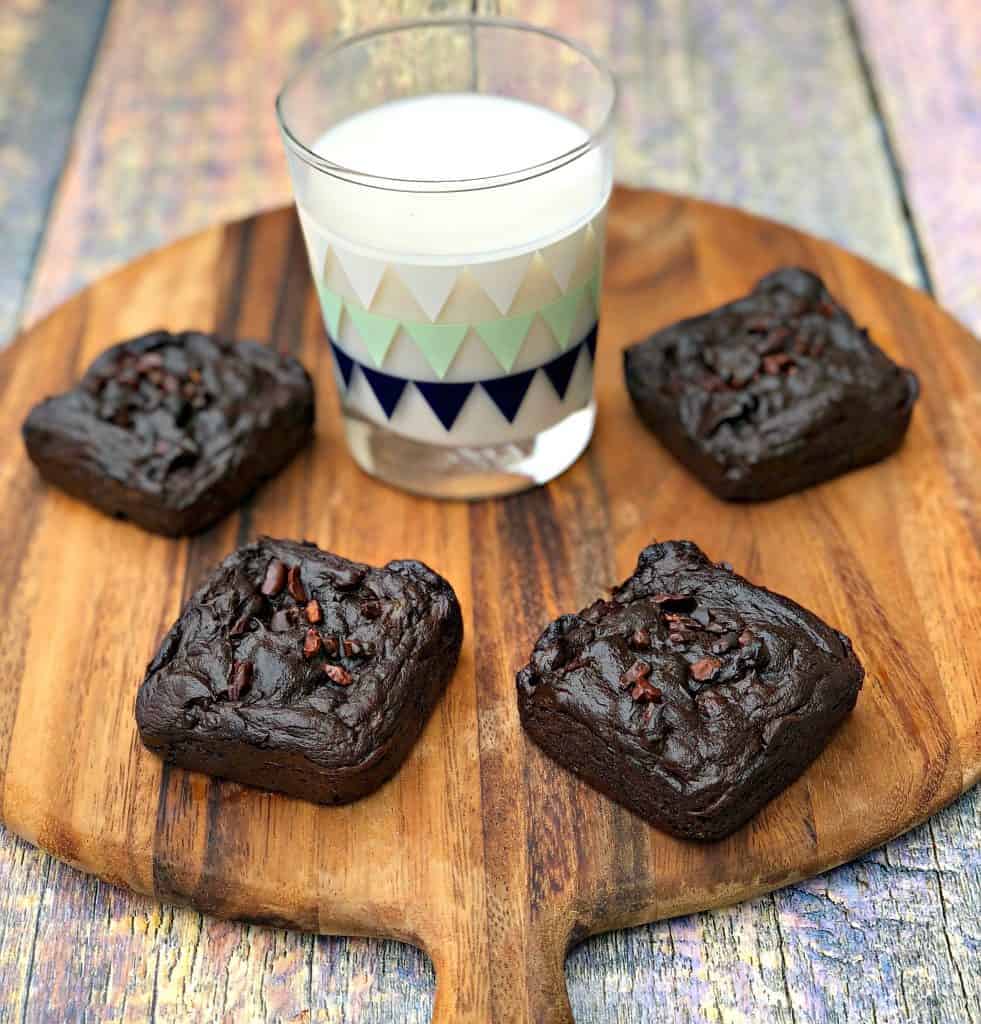 I also love that the brownies aren't overpowered with chocolate. If you are a chocolate fanatic, no problem! Use a little more sugar-free chocolate chips.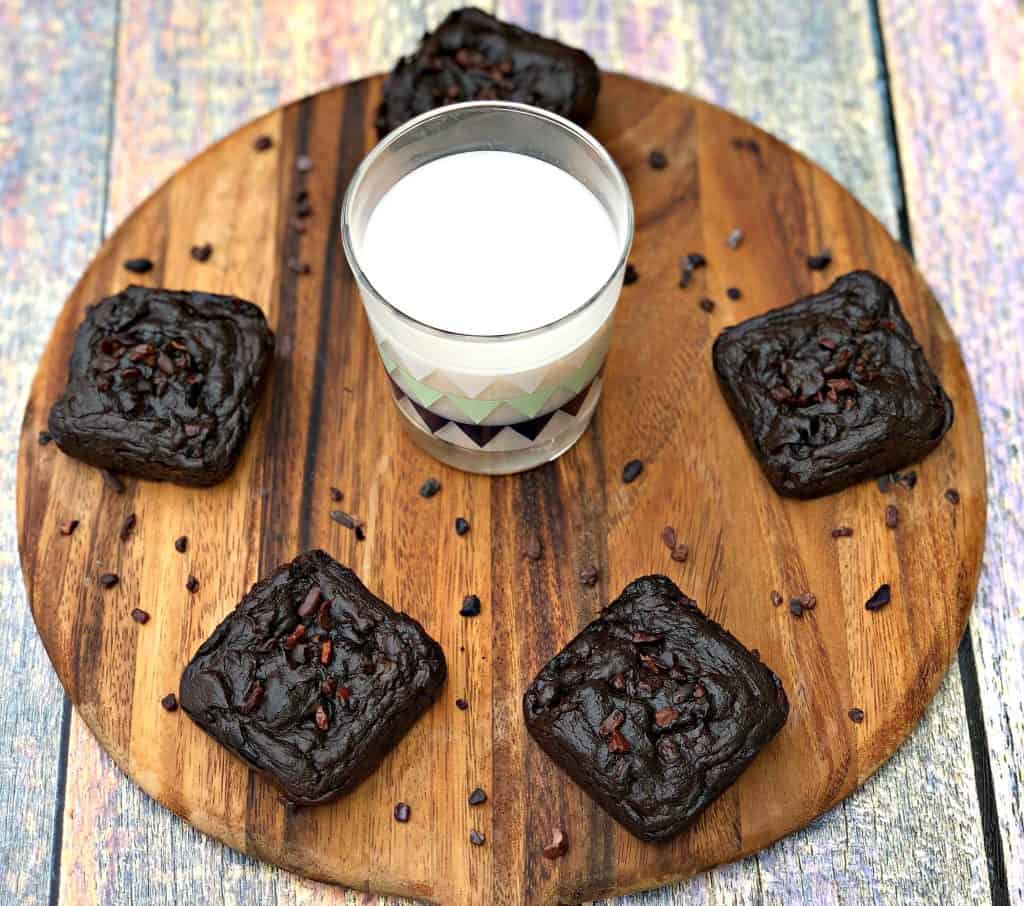 Will these brownies taste like avocado? Not exactly. The avocado does a great job in the texture production area. No butter is used in this recipe, though I use coconut oil. Think of the avocado as the agent…..loaded with health benefits.
For the last few months I have heard a lot about Swerve Sweetener. Swerve is a zero-calorie sweetener with erythritol. I had to do some research about this. I had lumped erythritol into a bucket with the other sugar alcohols, but it actually appears to work differently. Erythritol is naturally found in some fruits and vegetables, and even some fermented food. Your body processes it a lot differently than other sugar alcohols. Bottom line, it's a lot less gassy.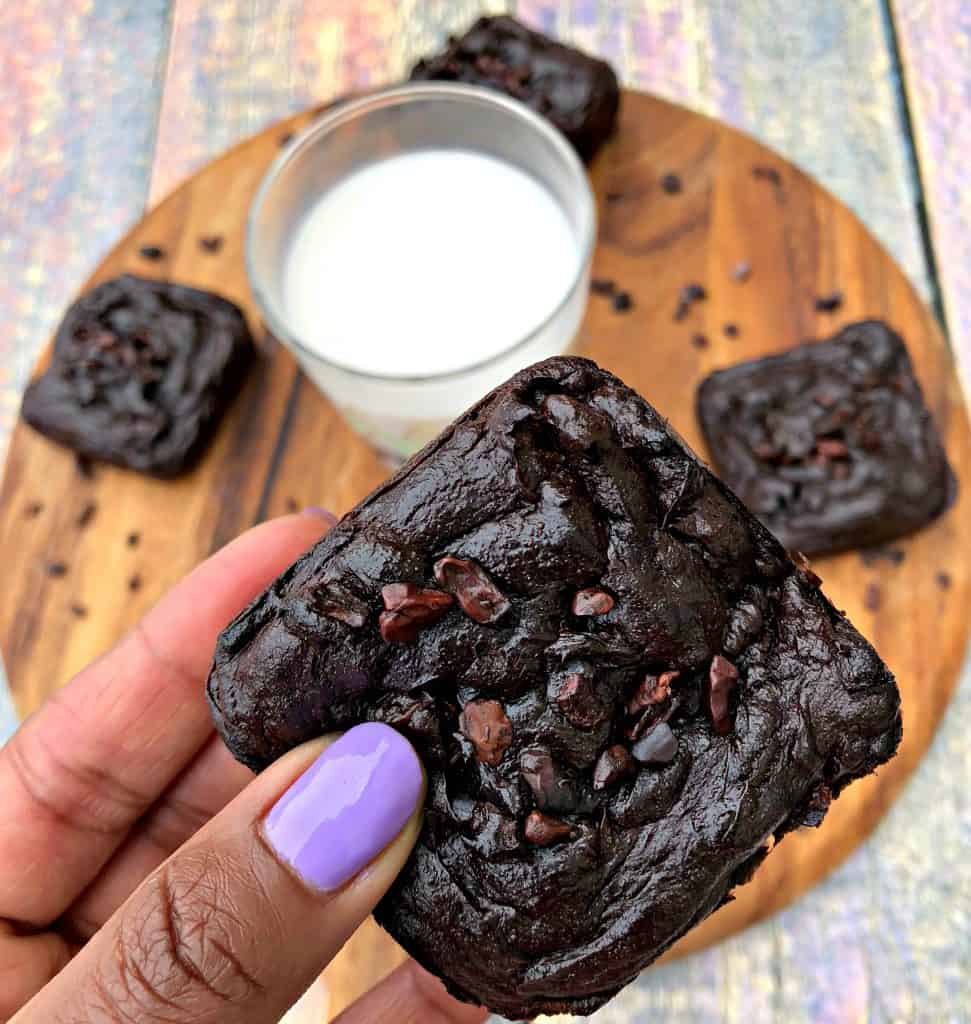 According to Swerve's website, the product is non-glycemic, natural, diabetes friendly, easy to digest, measures like sugar, and TASTES LIKE SUGAR.
Those last two were the most important for me. I have been using stevia for years. I really like it, but sometimes I am overwhelmed with conversion calculations. And although (for me) the after-taste is slight, stevia does still have an after-taste.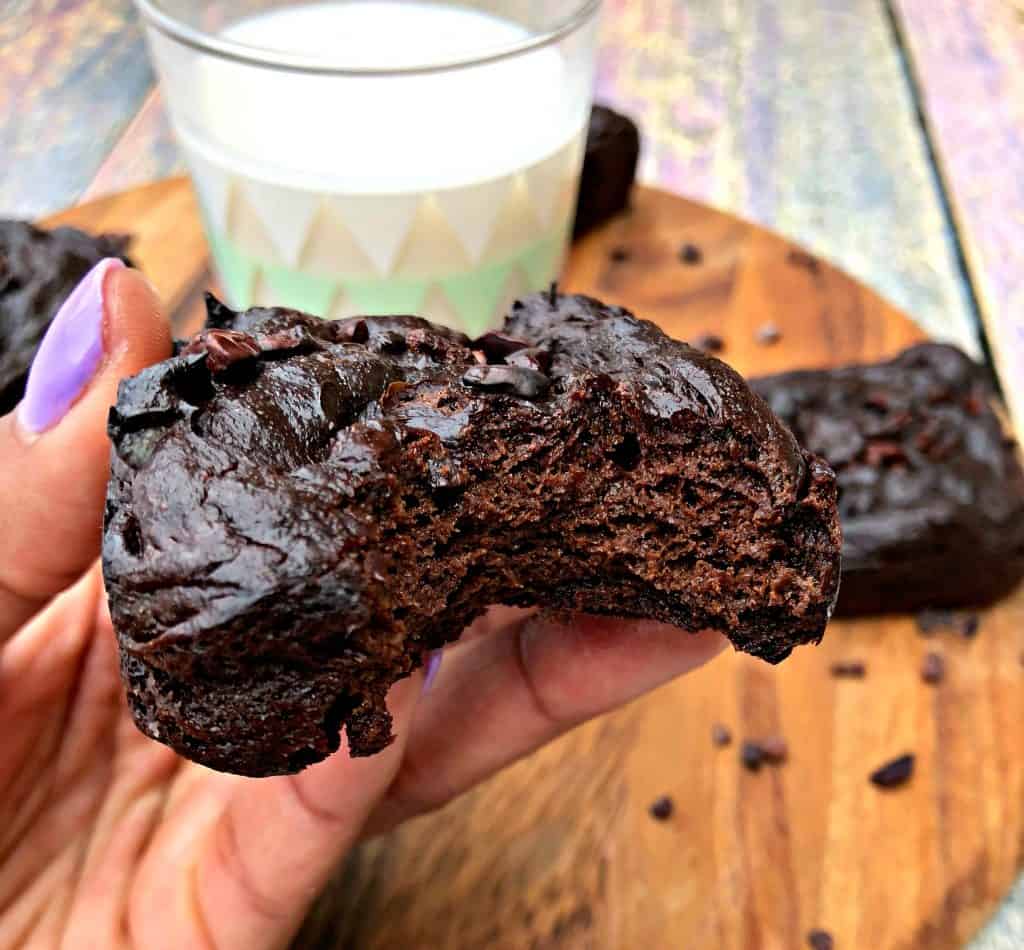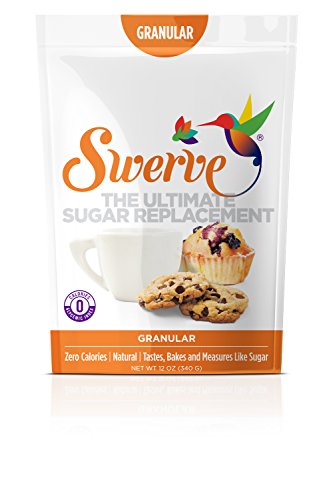 Here is a link to the zero-calorie sweetener used in this recipe. I highly recommend it!
Be sure to check out step by step video instructions here!

Pin this recipe for later here.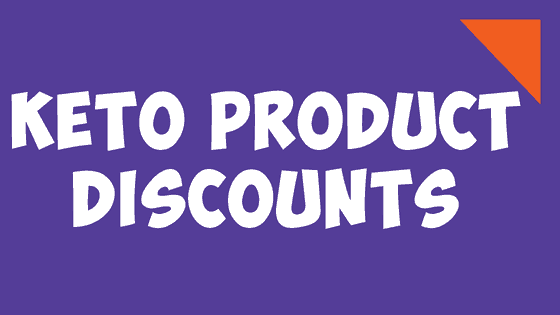 The Cure For the Keto Flu is Bone Broth and MCT Oil
The keto lifestyle can sometimes cause me to get dizzy and have brain fog. It can be really hard to focus. Each night before bed I like to drink bone broth. Kettle and Fire is my favorite brand. Click here to use my discount on bone broth.
I add 1 tablespoon of MCT oil to my coffee in the morning. This helps add additional fat to support keto macros and also helps with keto flu. Click here to use my discount on Perfect Keto products.
Flourless Keto Avocado Chocolate Brownies (Dairy-Free + Paleo + Gluten-Free)
Flourless Keto Avocado Chocolate Brownies (Dairy-Free + Paleo + Gluten-Free) is an easy recipe for low-carb brownies that are free of refined sugar. These brownies only have 3 grams of net carbs per serving! They are also loaded with monounsaturated fat.
Ingredients
3

eggs

1/2

cup

zero-calorie sweetener

I used Swerve. Swerve measures cup for cup like regular, table, refined sugar. If you use something like stevia, you will have to convert this serving into a much smaller allotment. See cooking note for the amount of sugar used.

1/2

cup

unsweetened cocoa powder

I prefer cacao powder

1 1/2

cups

ripe avocados, use enough avocado to fill 1 1/2 cups

For me this was 1 1/2 avocados

1/4

cup

coconut oil

1/4

cup

natural almond butter

You can also use organic, natural peanut butter

3/4

teaspoon

baking soda

1

teaspoon

vanilla extract

cacao nibs, sugar-free chocolate chips, nuts

optional for sprinkled topping
Instructions
Preheat oven to 350 degrees.

Spray brownie pan with cooking oil. If using a baking dish, use an 8 x 8 or 9 x 9 with parchment paper.

Add all of the ingredients to a blender.

Blend for 30-60 seconds until the batter is smooth. Depending on the type of blender or food processor you use, you may have to blend for about 20 seconds, open the blender, and stir the ingredients, and then blend for an additional 10 to seconds. The batter will be thick and smooth. Make sure to scrape down the sides.

Spoon the batter into the brownie pan or baking dish.

Flatten the batter with a knife or spoon. Sprinkle with any toppings. Sugar-free chocolate chips or nuts work well. I used cacao nibs.

Bake for 22 -25 minutes. Mine were ready around 23 minutes. You can use a toothpick to check if the brownies are done. Insert the toothpick in the middle of a brownie. Remove it and examine if the toothpick has any uncooked batter.

Cool for 10-15 minutes before removing the brownies from the pan.
Notes
If you prefer really sweet brownies add additional sugar. 1/2 cup produces a light sweet taste, add more sugar if you prefer really sweet.
Recipe Tools Used in this Recipe
As an Amazon Associate I earn from qualifying purchases.
Nutrition (displayed with net carbs)
Serving:
1
brownie
|
Calories:
161
kcal
|
Carbohydrates:
3
g
|
Protein:
4
g
|
Fat:
14
g
Tried this recipe?
Mention @Stay_Snatched or tag #StaySnatched! The recipe instructions noted here are the property of Stay Snatched and subject to copyright. Please do not screenshot and share this recipe on social.
Nutrition Data
Macros are provided as a courtesy and should not be construed as a guarantee. This information is calculated using MyFitnessPal.com. To obtain the most accurate nutritional information in a given recipe, you should calculate the nutritional information with the actual ingredients used in your recipe, using your preferred nutrition calculator. You are solely responsible for ensuring that any nutritional information provided is accurate, complete, and useful.