This Smoked Pork Tenderloin is seasoned with a homemade BBQ Rub and cooked low and slow to produce tender and juicy meat. This loin can be made with any smoker or pellet Traeger grill.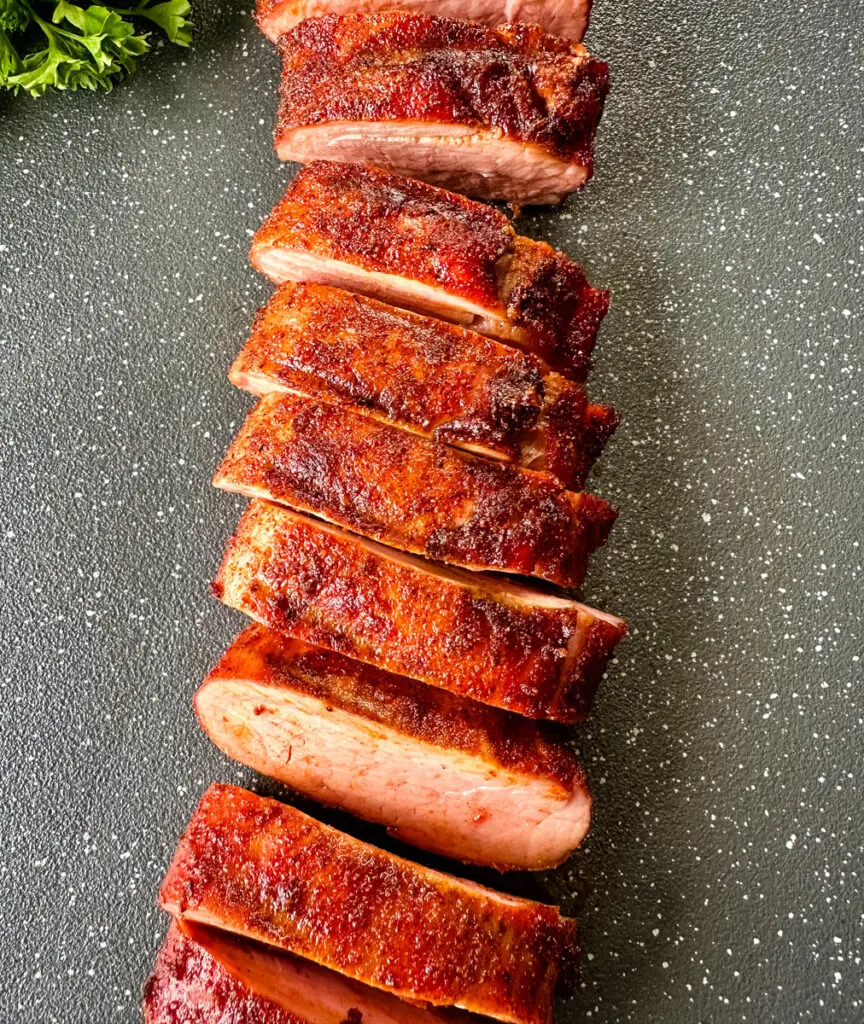 This post contains affiliate links. Please read my full disclosure here.
Type and Cut of Meat
It's a cut of pork that comes from the muscle that runs along the backbone of a pig. It is a lean, tender, and boneless. It's sometimes referred to as "the other white meat" because of its light color and mild flavor.
It's easy to prepare and versatile, I love to use it to make pulled pork sandwiches and sliders, but you can slice it into pieces as well. You may also like my Traeger Pulled Pork (Shoulder Butt) recipe.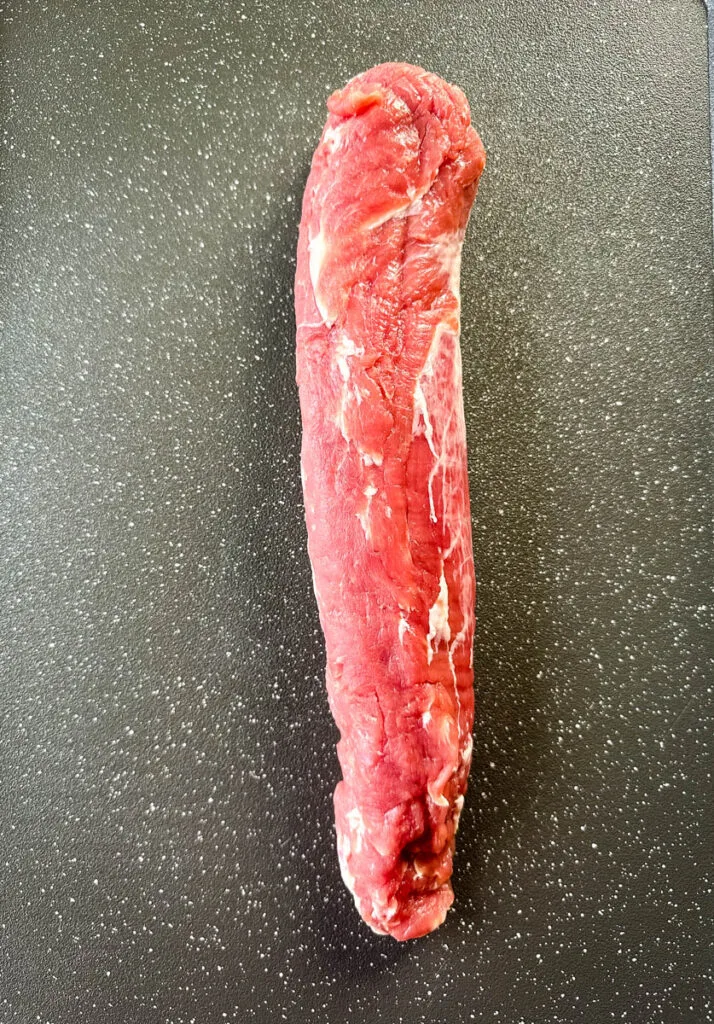 How to Season It
I like to use my Homemade BBQ Rub. You can also use your favorite pork rub or BBQ blend.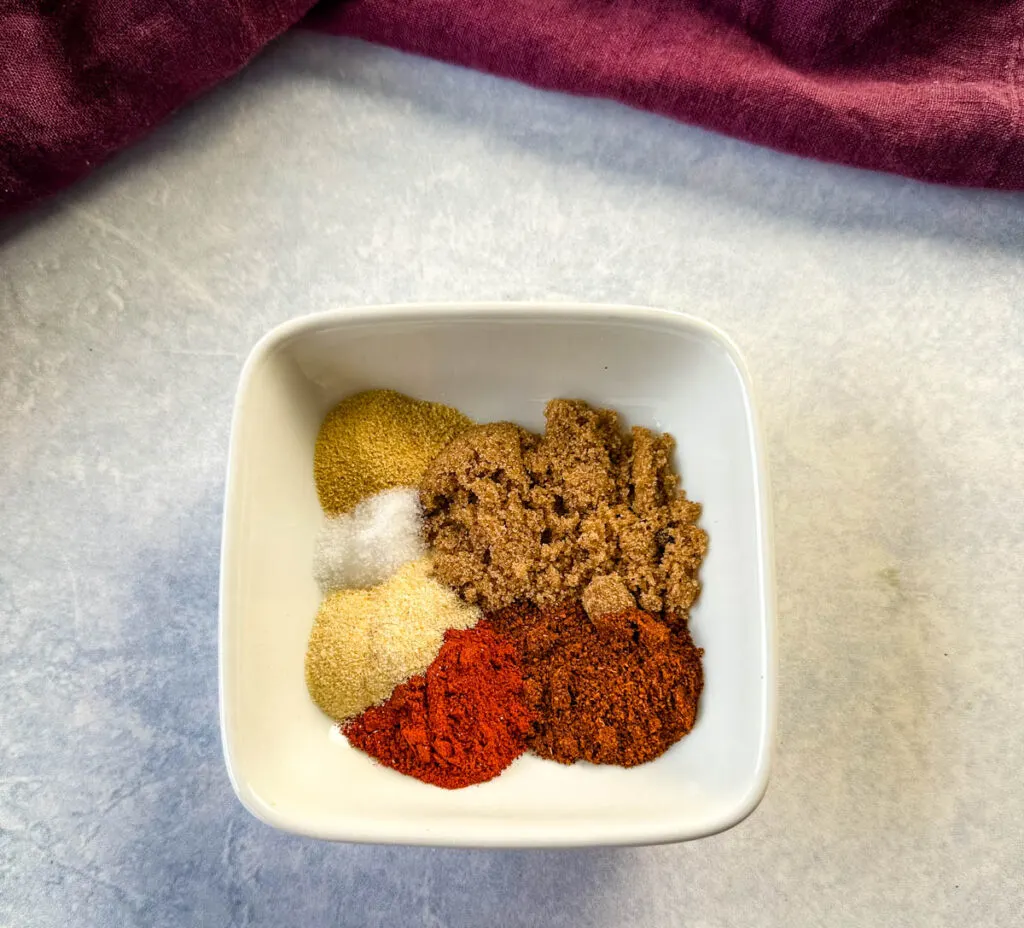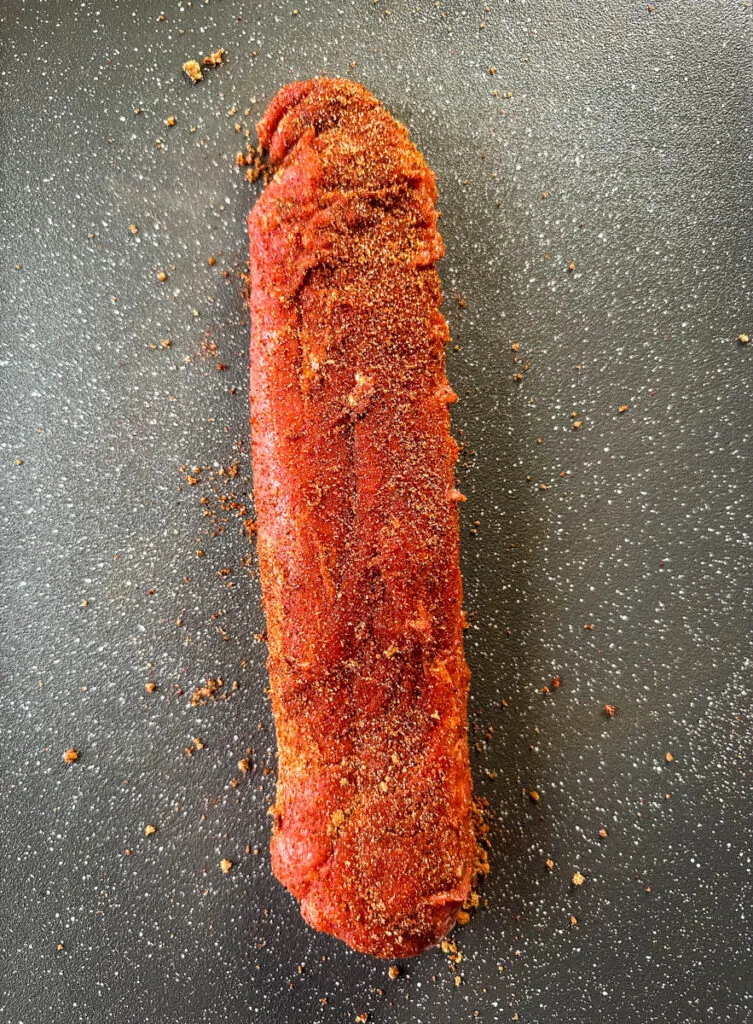 How to Make Smoked Pork Tenderloin
Detailed measurements and full instructions can be found in the recipe card at the bottom of this post.
Rub the BBQ rub into the pork tenderloin.
Place it on the smoker.
Smoke.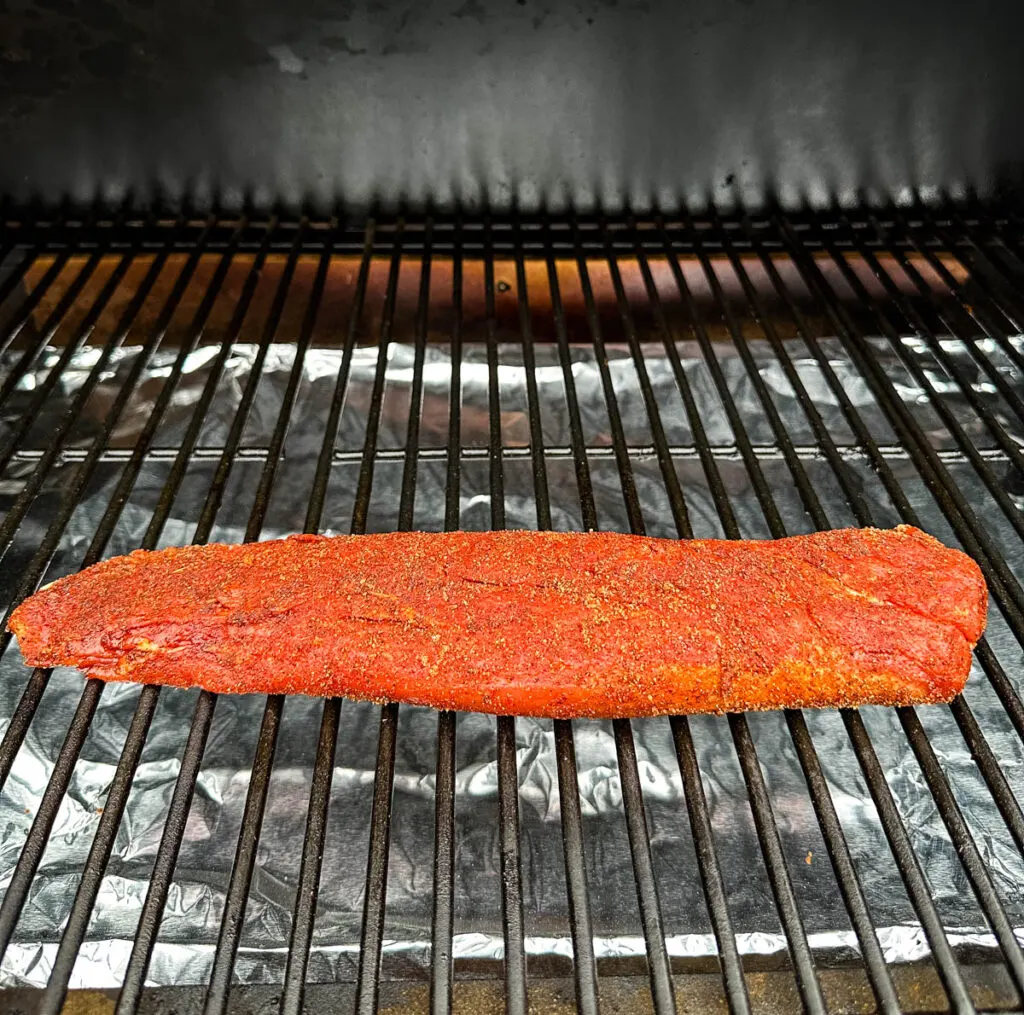 Smoker Temperature
I recommend 225 degrees so the pork cooks slow and soaks in the smoked flavor.
Cook Time/How Long to Cook
Use a meat thermometer or probe to check the internal temperature of the meat. The recommended safe minimum internal temperature for pork tenderloin is 145 degrees according to the USDA, and this temperature should be measured at the thickest part of the meat.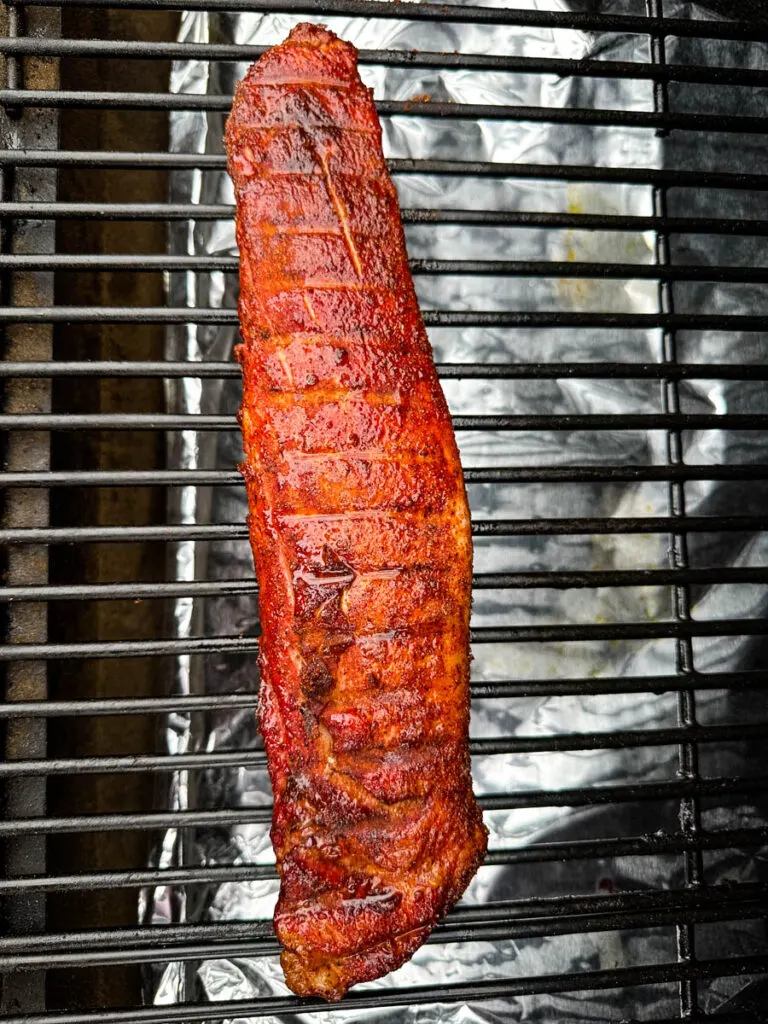 Allow the Meat to Rest Prior to Slicing
It's also important to allow the meat to rest for a few minutes after removing it from the smoker to allow the juices to redistribute, which helps to ensure tender and juicy meat. I allow it to rest for at least 10 minutes.
What Flavor of Wood Chips/Pellets to Use
I typically use the Signature Traeger blend or apple flavor. Here are more options:
Applewood: Mild, sweet, and fruity wood. It doesn't overpower the meat's natural flavor.
Hickory: Strong, bold, and smoky aroma that can add a rich flavor to pork.
Mesquite: Bold and intense wood that can add a strong smoky flavor.
Cherry: Mild and fruity wood that can add a slightly sweet flavor. It's a good choice if you want to add a subtle sweetness to your pork without overpowering it.
Pecan: Mild and nutty wood that can add a subtle and sweet flavor.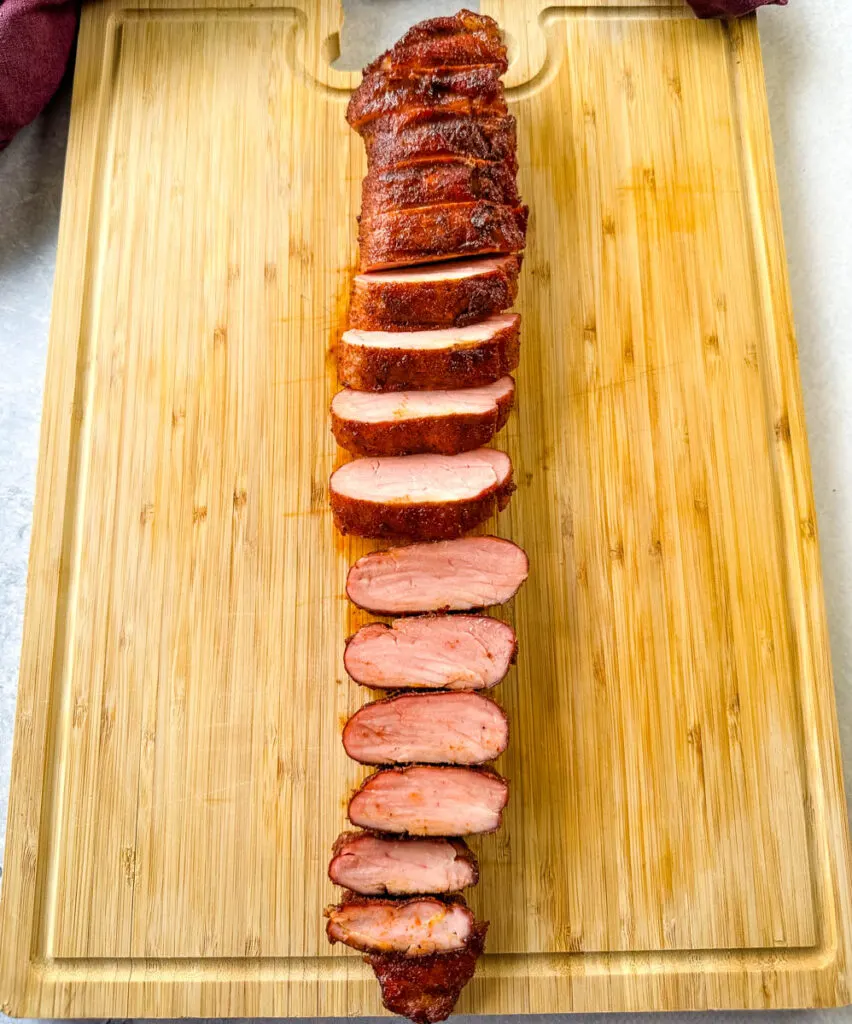 How to Reheat
Oven method: Place the pork in an oven-safe dish and cover it with foil in a 350-degree oven until warm.
Microwave method: Use a microwave-safe plate and cover it with a damp paper towel. Heat on high for 30-second intervals until warm. This is my least favorite method to use as you have to be careful not to overheat the meat. It will become tough and dry.
Stovetop method: Heat a small amount of oil or butter in a skillet over medium heat. Add the pork and cook until warm.
Freezer Tips
You can wrap leftovers in plastic wrap or foil or place it in a tightly covered and sealed dish. It will last up to 6 months. Thaw it in the refrigerator overnight.
Pair With These Side Dishes
Smoked Baked Beans
Traeger Corn on the Cob
Smoked Salsa
Smoked Mac and Cheese
Smoked Sweet Potatoes
Smoked Asparagus
Smoked Baked Potatoes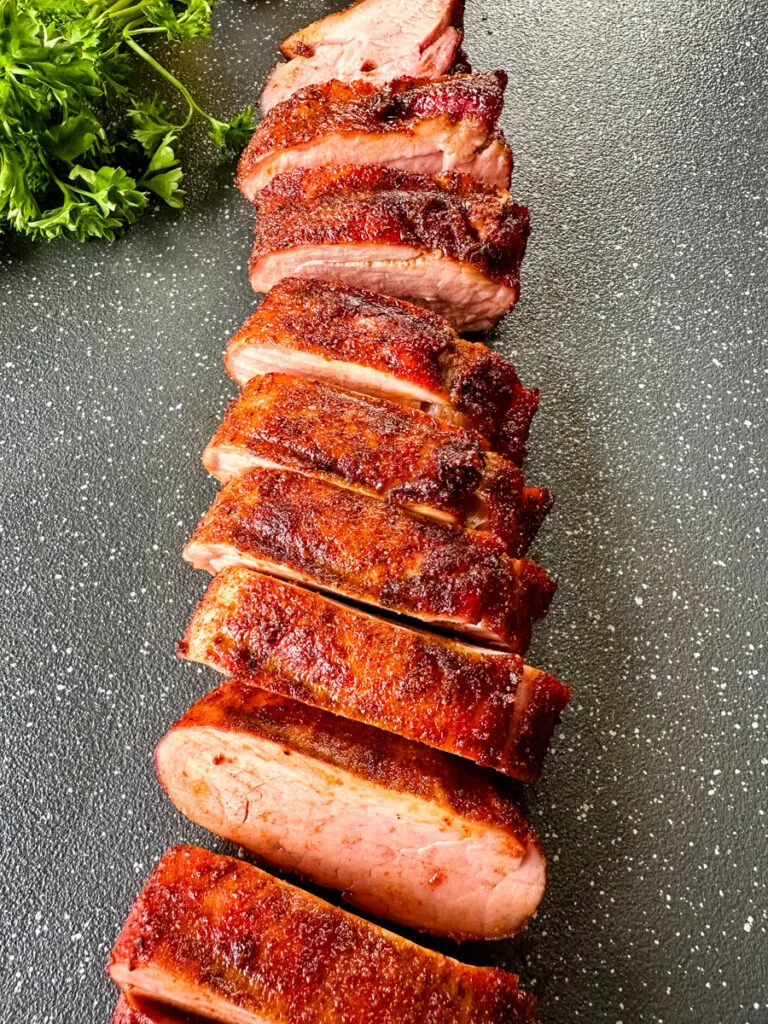 More Traeger and Smoker Recipes
Traeger Smoked Glazed Ham
Smoked Cod
Traeger Pork Belly Burnt Ends
Traeger Smoked Turkey Breast
Traeger Smoked Salmon
Traeger Smoked Chicken Breast
Traeger Smoked Ribs (3-2-1 Method)
Traeger Smoked Chicken Wings
Traeger Smoked Whole Chicken
Smoked Ribeye
Smoked Filet Mignon
Smoked Pork Tenderloin
This Smoked Pork Tenderloin is seasoned with a homemade BBQ Rub and cooked low and slow to produce tender and juicy meat. This loin can be made with any smoker or pellet Traeger grill.
Save this recipe here.
Saved!
Instructions
Preheat smoker to 225 degrees.

Sprinkle the spices all over the pork tenderloin and rub them into the meat. It's a small cut of meat. You don't have to let the spices rest much.

Place the tenderloin on the smoker. Smoke until it reaches an internal temperature of 145 degrees. Cook time will vary and take 1 1/2-2 hours.

Remove the tenderloin from the smoker and allow it to rest for at least 10 minutes prior to slicing.

Slice the tenderloin against the grain. Look for the lines in the meat and cut against them. This will help to break up the muscle fibers and make the meat more tender.
Recipe Tools Used in this Recipe
As an Amazon Associate I earn from qualifying purchases.
Nutrition (displayed with net carbs)
Serving:
1
serving
|
Calories:
201
kcal
|
Carbohydrates:
1
g
|
Protein:
36
g
|
Fat:
6
g
Tried this recipe?
Mention @Stay_Snatched or tag #StaySnatched! The recipe instructions noted here are the property of Stay Snatched and subject to copyright. Please do not screenshot and share this recipe on social.
Nutrition Data
Macros are provided as a courtesy and should not be construed as a guarantee. This information is calculated using MyFitnessPal.com. To obtain the most accurate nutritional information in a given recipe, you should calculate the nutritional information with the actual ingredients used in your recipe, using your preferred nutrition calculator. You are solely responsible for ensuring that any nutritional information provided is accurate, complete, and useful.