Easy, Low-carb bruschetta stuffed grilled chicken marinated to perfection and grilled and baked for optimal taste. This chicken is sliced and filled with basil, balsamic vinegar, and tomatoes, perfect for meal prep. You can also use dried tomatoes in this recipe.
Calories:251 Fat:9G Net Carbs:8G Protein: 33G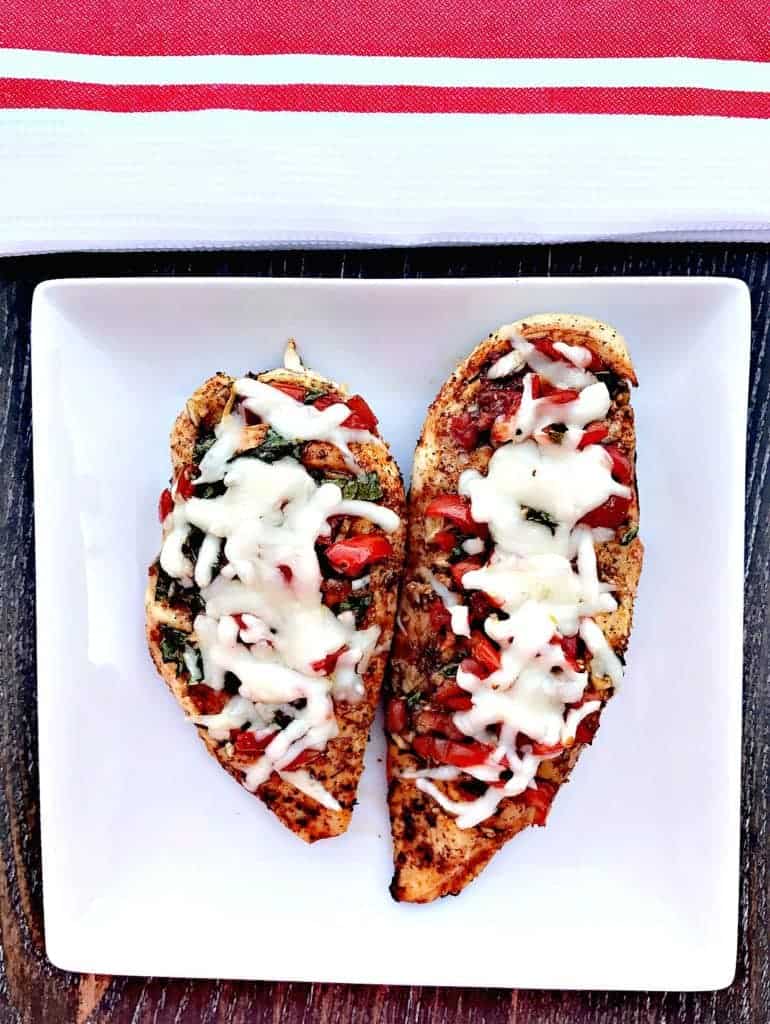 Low-carb bruschetta stuffed chicken is a great way to enjoy yummy bruschetta without all of the carbs from bread. Don't get me wrong. I LOVE bread. However, in order to maintain my figure, I need alternatives from time to time. I shop at Costco for a lot of my meat. I primarily purchase chicken breasts, salmon, and steak in bulk. I pay around $20 for organic chicken breasts. MAJOR WIN. Because of this, you will likely find a new recipe that uses chicken breasts on my blog each week.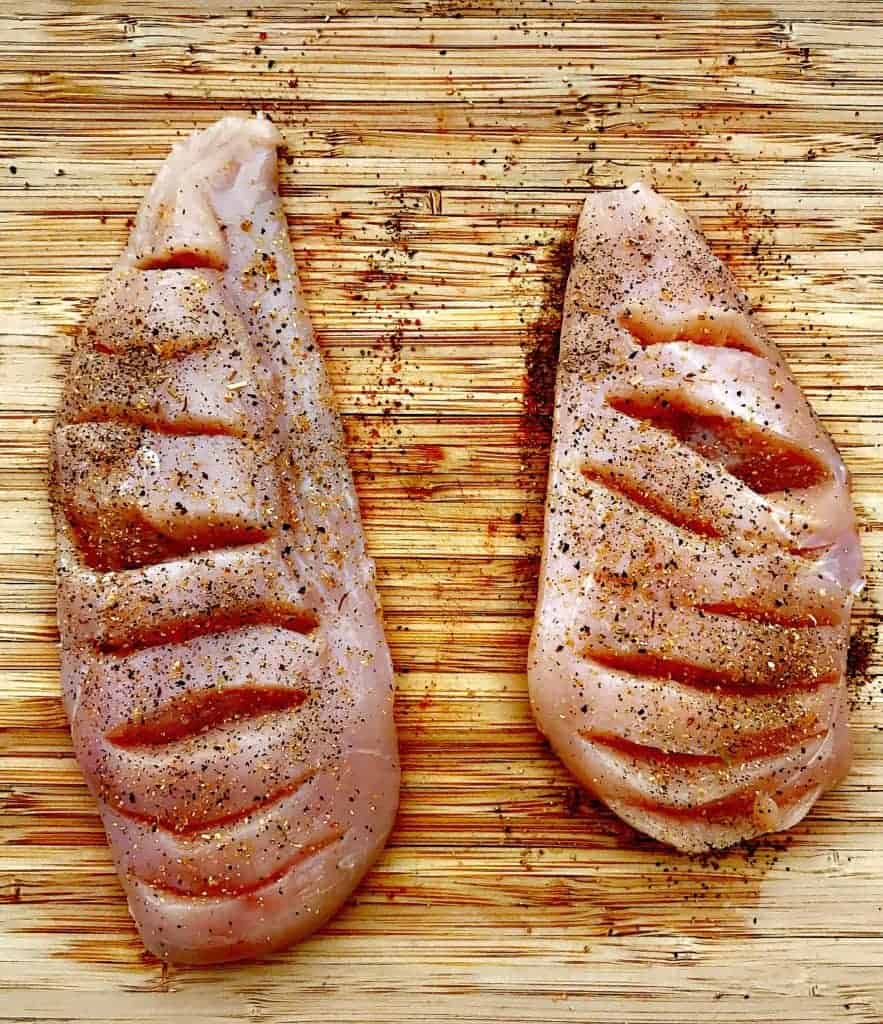 Cut slits into the top of each of the breasts. Be careful not to cut through the other side. Most chicken breasts are thick, so this is fairly easy to do.
Save the portion of the tomato basil mixture that may not fit into the slits of chicken. I topped off each of my meal prep containers with the leftovers. It was pure bliss to enjoy a bite of bruschetta for each and every morsel of chicken.
This dish is so tasty you will forget all about the crostini you typically enjoy alongside bruschetta. Well, maybe you won't forget it completely, but you will appreciate a much lower carb version.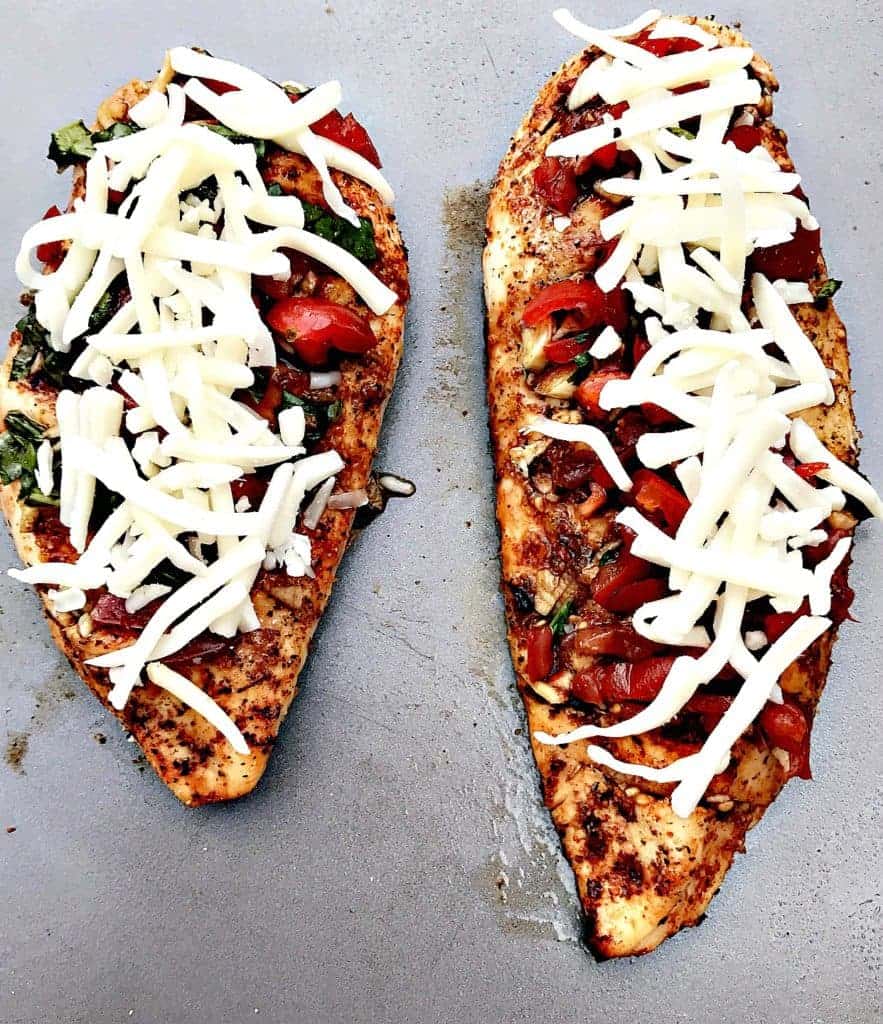 Cheese, cheese, and more cheese! I love that cheese has little to no carbs. A dish like this can really flourish and still maintain low-carb status.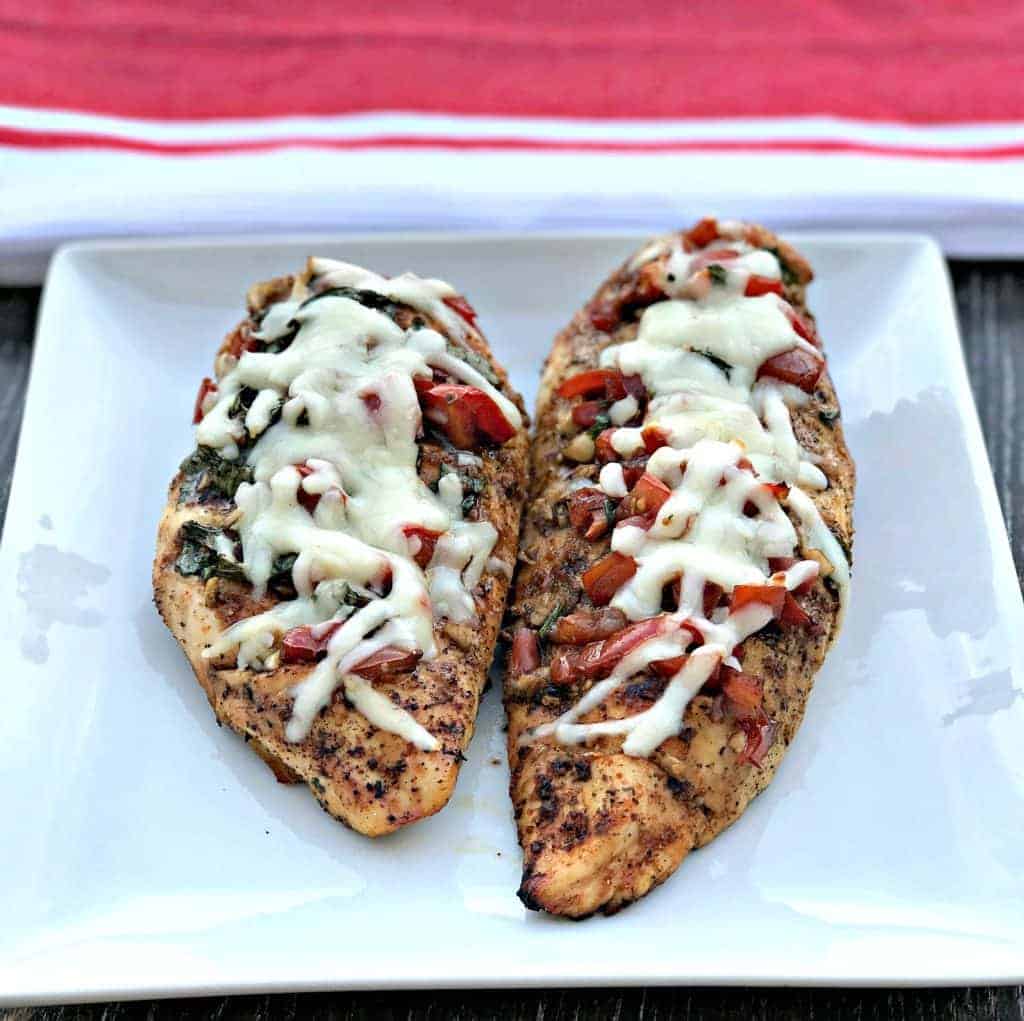 My favorite part of preparing this dish is watching the cheese melt. So yummy!