This Hauswirt High Speed Blender Honest Review includes my thoughts and experience with the 1200W High Speed Blender with 51 Oz Tritan Pitcher.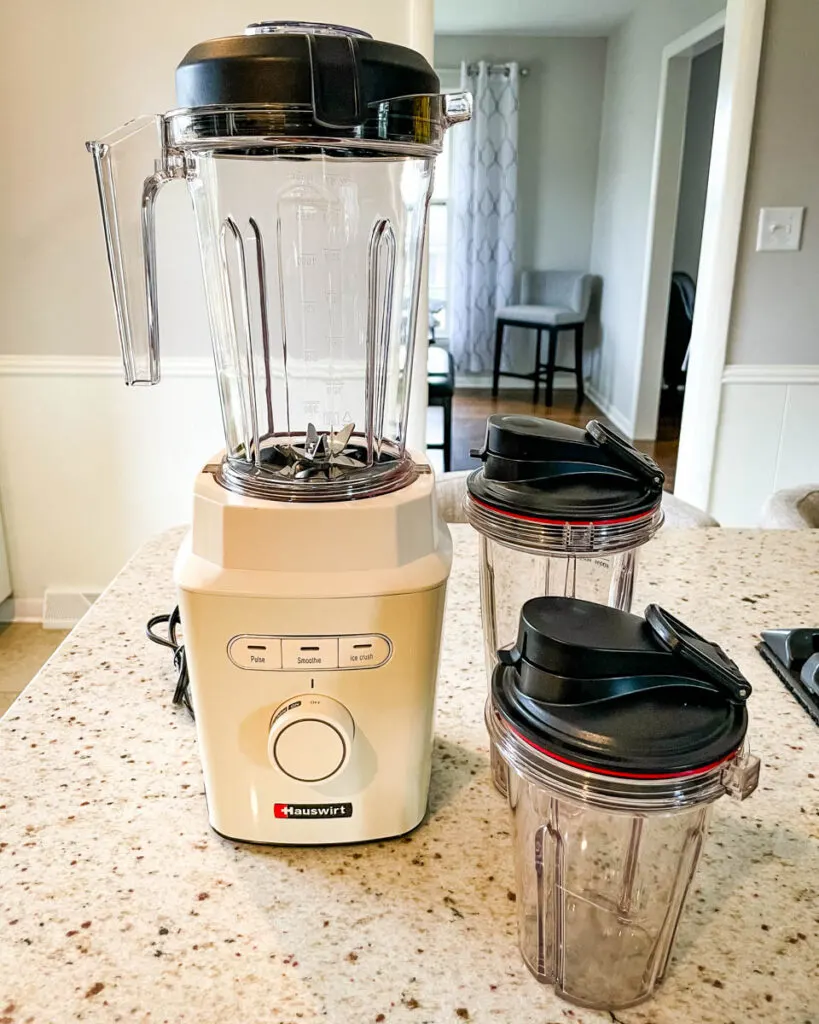 This post is sponsored by Hauswirt. All opinions are my own. Check out their Amazon Shop here.
Check out my Other Hauswirt Reviews Here
Hauswirt Stand Mixer Review
Hauswirt Air Fryer Oven Review
Blender Features and How Does it Work
The blades spin at up to 30000 RPM, so you can crush ice into snow, blend nuts into a smooth butter, and grind beans.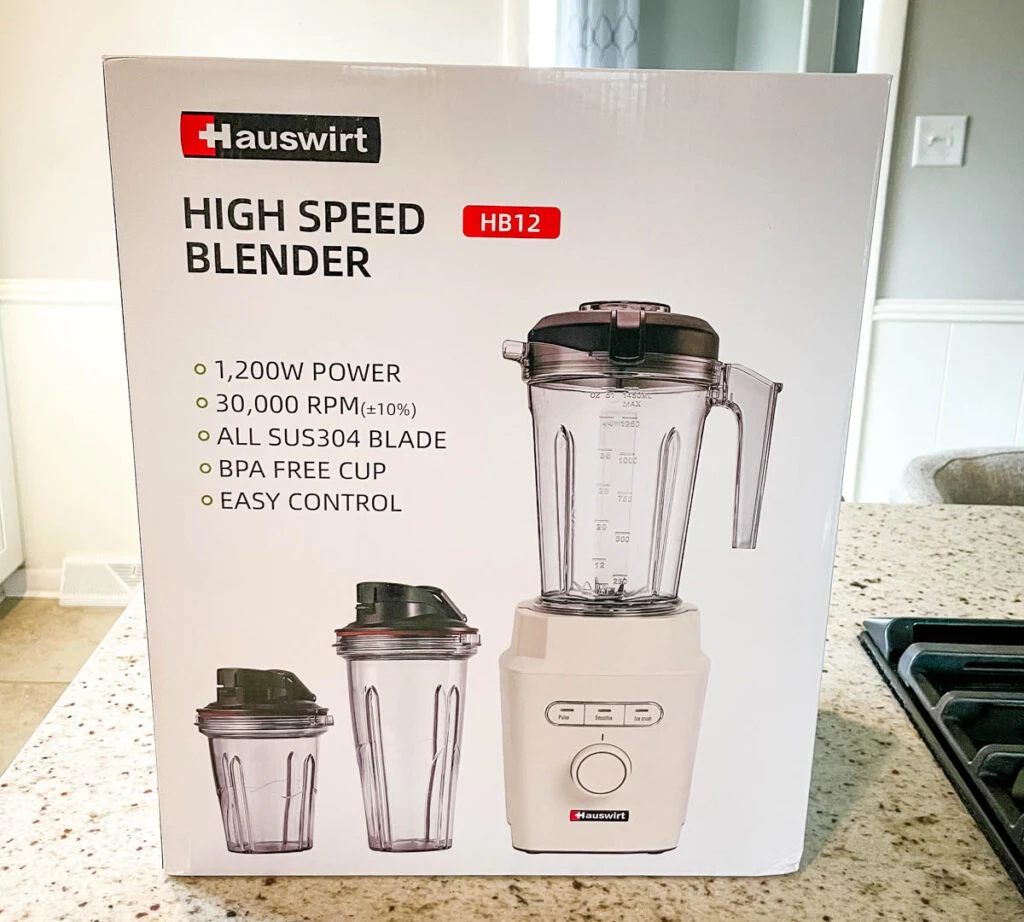 Blender Specifications
It comes with 3 Presets and Variable Speed Control Knob. It allows you to crush ice, make smoothies, and pulse blend. There are 15 variable speeds. The blade is stainless steel and made in a 3-layer design of 8 blades.
What's Included in the Box
1200W motor base
51 Oz Pitcher with 2-part Vented lid
25 Oz Cup
16 Oz Cup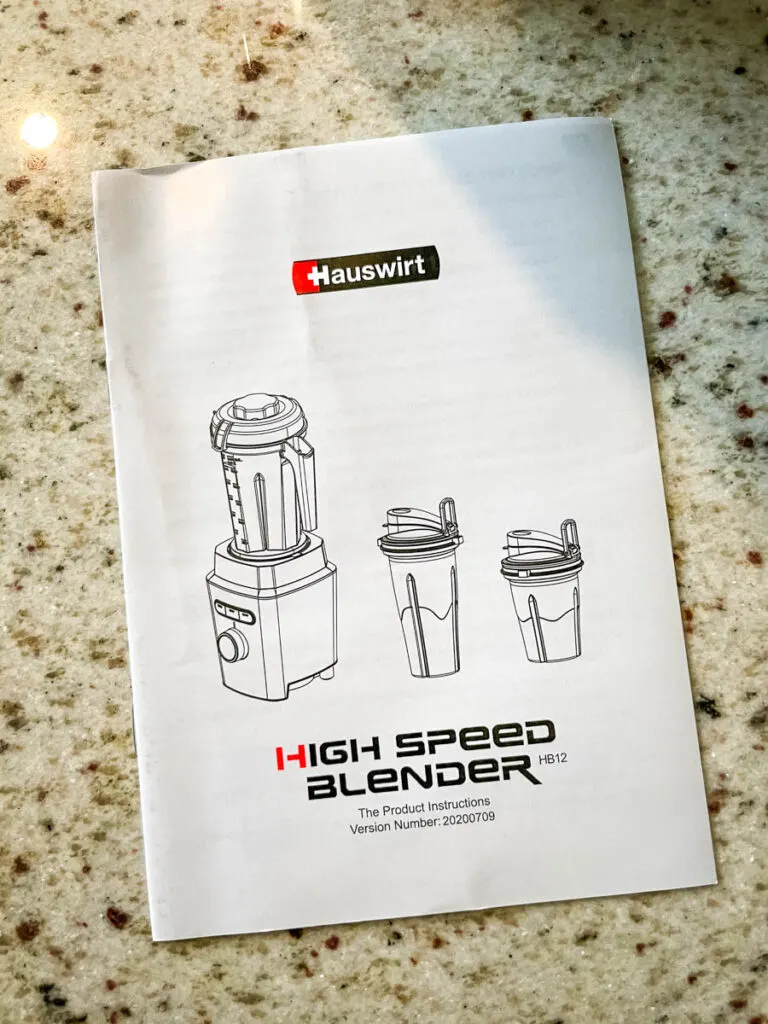 How to Clean It
You can detach the blade for easy cleaning. The pitcher and cups are BPA-Free and made of durable solid plastic, the material allows everything to wash right off and you can simply clean them in the dishwasher.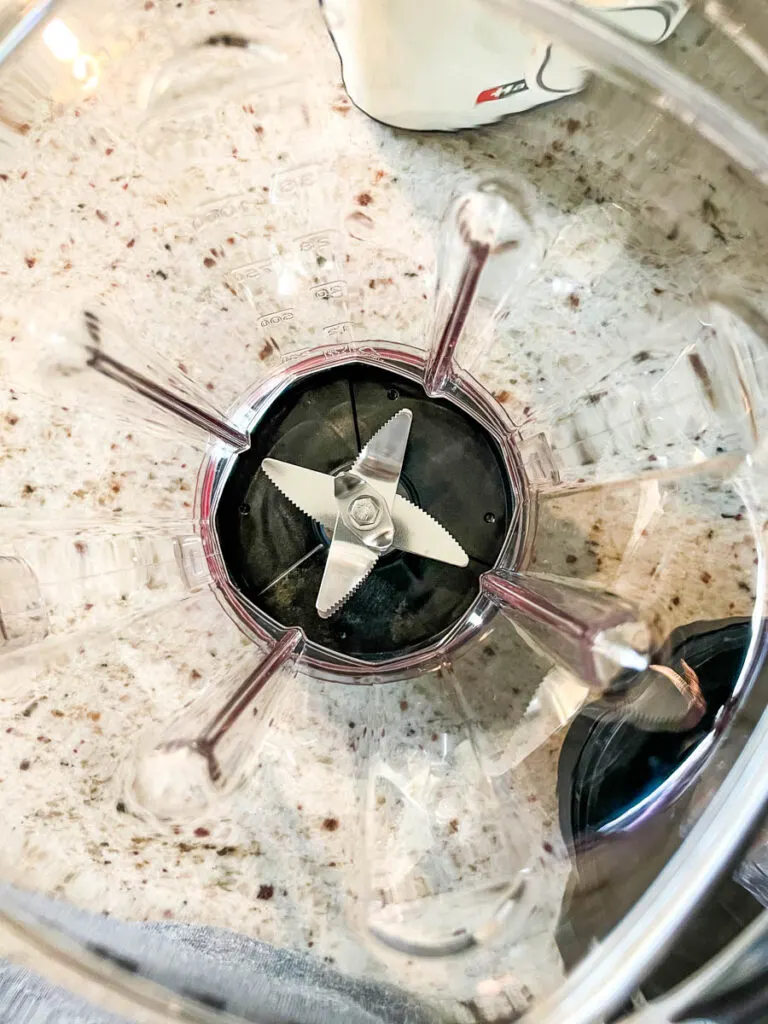 Where to Buy the Blender
You can purchase it here on Amazon.
Blender Notes
If you have experience with high powered blenders you will find this really easy to operate. It functions like many of the others I have used in the past.
The sound is loud (when used at max speed), but comparable to other blenders I have used.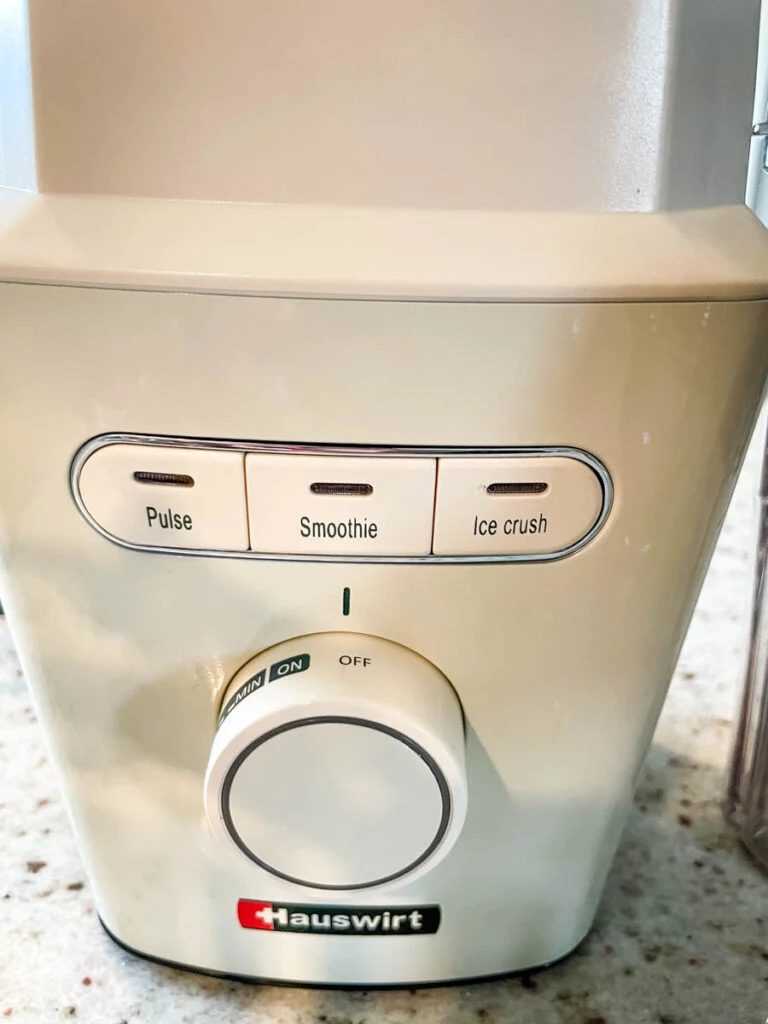 Blender Pros
The To-Go cups and different sizes come in handy if you are on the run and need a quick drink/meal replacement.
The price is very reasonable for a high powered blender in it's class.
The blender remains anchored while you blend things. It does not move around so I wasn't afraid it would fall over.
Blender Cons
It doesn't have a heated function, so you can't make hot soups in it.
It doesn't come with a recipe book.
It also doesn't come with a tamper. Some high powered blenders include this so that when you're blending really tough foods you slide this into the top to get the food to move and circulate around the blades.
Final Thoughts and Recommendations
If you're looking to make smoothies, crushed ice, or blend fruits and vegetables this is a great blender for the price. It will also work well if you're interested in making homemade nut butters.
Recipes to Make Using the Blender
Chick-Fil-A Frozen Lemonade
Keto Frozen Strawberry Margaritas
Sugar Freee Popsicles
Keto Lemonade