This crab stuffed salmon with jumbo lump crab meat, cream cheese, and parmigianno reggiano is less work than it looks and sounds! As mentioned in previous posts, I am on a quest to cut down on wasting food. I am focused on being very strategic with how I plan my meals. So far, it has actually been easy!
I shop at Costco to purchase things like organic chicken breasts and Atlantic salmon in bulk. The chicken comes with 12 chicken breasts. I freeze the breasts and that amount usually makes several meals. I typically buy two and a half pounds of salmon, which will usually make two meals, at four to five servings each.
Last week, I made Baked Salmon with Whole Wheat Farfalle and Asparagus. The leftover salmon calls for Crab Stuffed Salmon this week.
Calories: 215 Fat: 6.8G Net Carbs: 4.4G Protein: 32.6G
Slicing the slits in the salmon can look intimidating. I felt the same way about stuffed chicken breast recipes. With a careful hand, it is painless!
I LOVE the bubbly crab mixture that bursts from the top of each filet. This recipe provides a quick and easy way to whip up a gourmet quality meal in little to no time. I paired the salmon with brown rice and quinoa and a side of steamed veggies.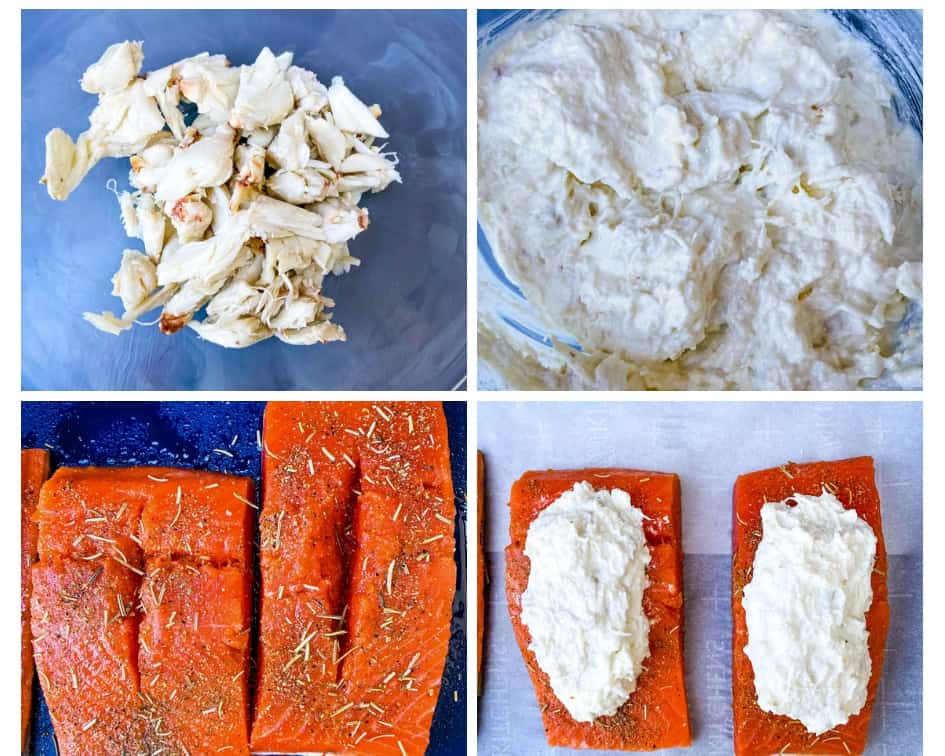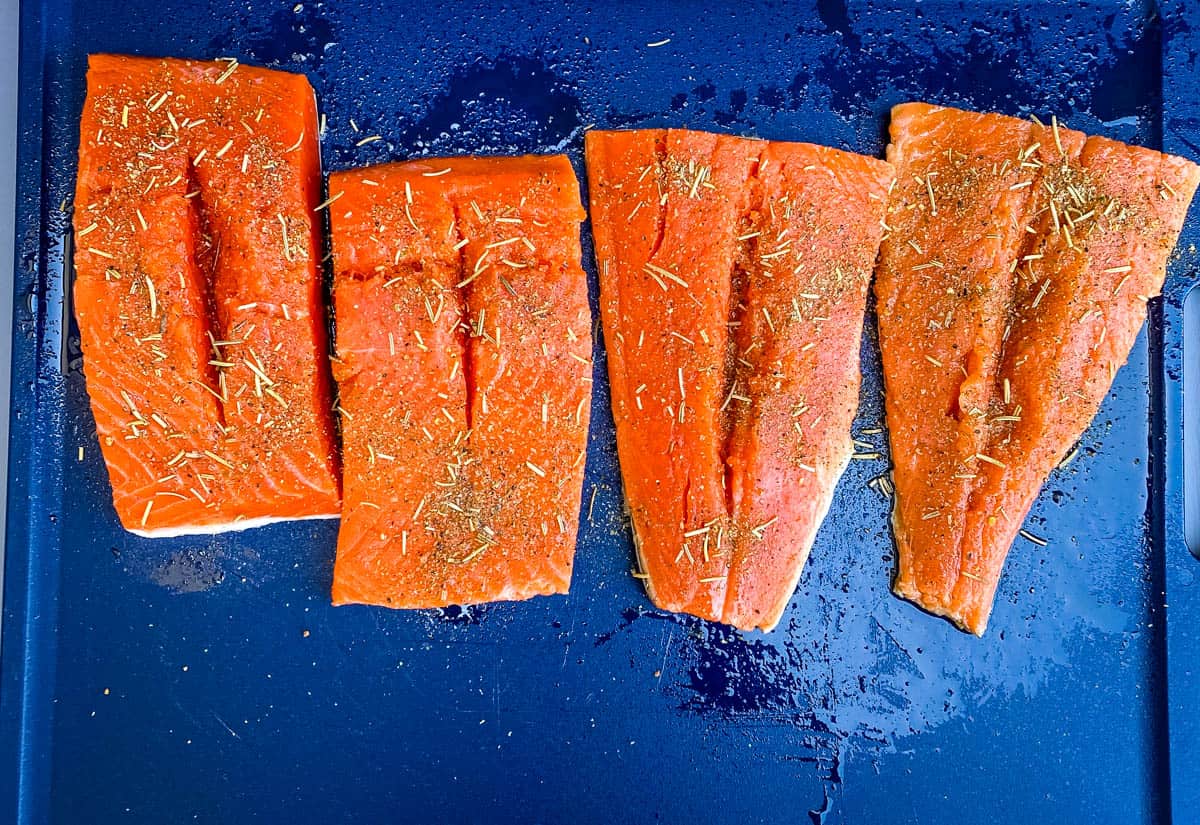 Crab Stuffed Salmon
Crab stuffed salmon with jumbo lump crab meat, cream cheese, greek yogurt, and parmigiano reggiano. Quick and easy to whip up!
Ingredients
16

oz

salmon

1/4

pound

lump crab meat

2

oz

cream cheese

1

cup

plain

non fat Greek yogurt

1/2

teaspoon

worcestershire sauce

1/2

cup

parmigianno reggiano cheese

3

garlic cloves

2

tablespoons

parsley

1

teaspoon

rosemary

1

tablespoon

olive oil

1

teaspoon

paprika

McCormick's Grill Mates Chicken Seasoning or Salmon Rub

salt and pepper to taste
Instructions
Preheat oven to 365 degrees.

Heat the cream cheese in a bowl in the microwave for 20 seconds to soften.

Combine the cream cheese, Greek yogurt, crab meat, garlic, Worcestershire, and 1/4 cup of the cheese in a bowl. Stir.

Spread olive oil onto both sides of the salmon. Make cuts/slices into each of the pieces of salmon without cutting through the entire piece.

Stuff the crab, Greek yogurt, and cheese mixture into each of the slits.

Combine the seasonings in a bowl and mix.

Season the salmon with the seasonings.

Sprinkle the remaining 1/4 cup cheese over the salmon.

Sprinkle paprika over the top of the cheese.

Spray a baking pan with cooking spray.

Add the salmon to the baking pan and cover with parchment paper.

Bake for 10 minutes.

Remove the parchment paper and bake an additional 5 minutes.

Allow to cool. Serve!
Nutrition (displayed with net carbs)