This Homemade New Orleans Cajun Seasoning and Rub is the best blend and spice mix to DIY spicy Louisiana meals at home loaded with flavor. Pair this with wings, shrimp, gumbo, and more.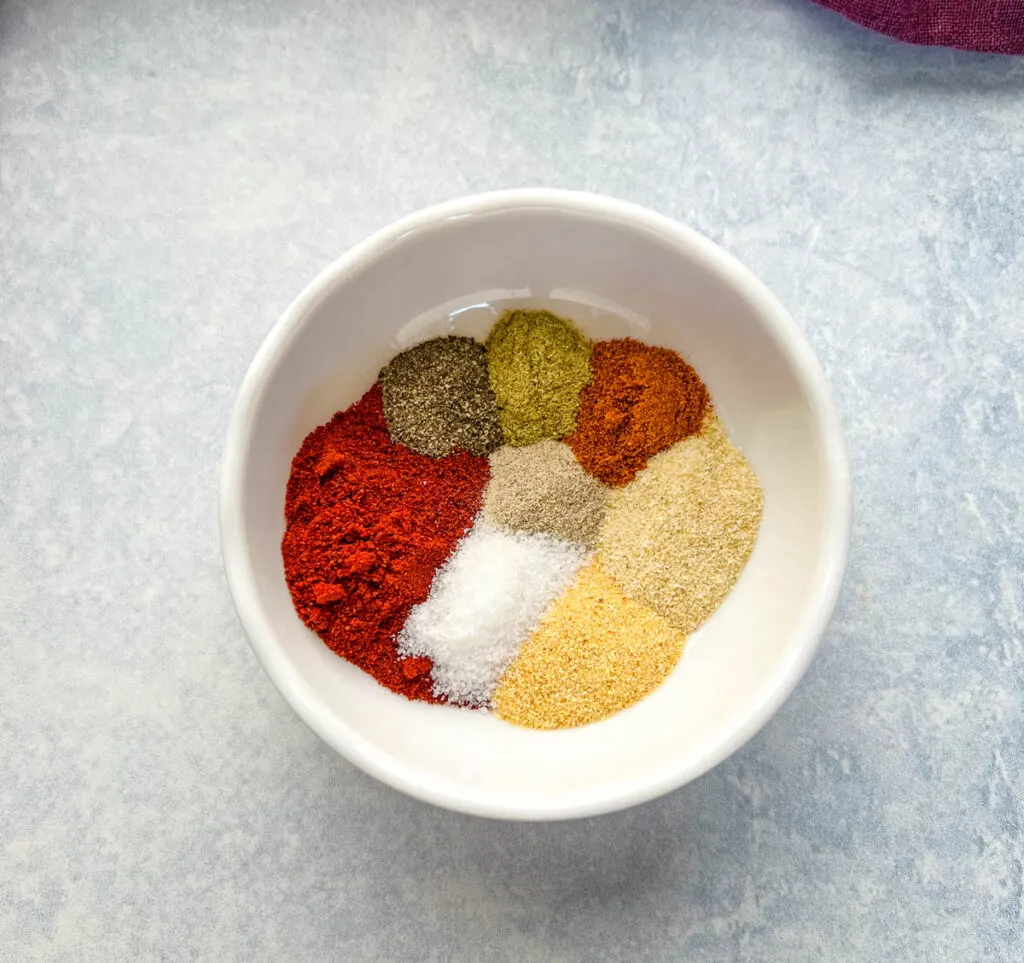 What is Cajun Seasoning
Many of the flavors found within Cajun cuisine come from a mix of other cuisines. Cajun cooking can be found within the bayous of Louisiana and definitely within New Orleans. You will typically find a mix of Native American, West African, and Caribbean influences that have merged with a French cooking style.
If you're looking for spicy, opt for Cajun. That is what differentiates it from Creole seasoning, which focuses more on flavor. Cajun Seasoning is often spicy (to some) with an emphasis on peppers, white pepper, black peppers, cayenne pepper, and often bell peppers within a cooked dish. It also has hints of paprika and garlic.
It's often used in Jambalaya, gumbo, and Étouffée.
What Spices You Will Need
Paprika (I prefer Smoked Paprika for smoky flavor)
Salt
White Pepper
If you're someone who cooks a lot you likely have all of the spices you will need in your pantry, but maybe not white pepper. White pepper actually comes from the same plant as black pepper, but the difference between them comes down to how they're picked and processed.
Both white and black pepper come from the berries of the pepper plant. White pepper comes from the berries that are picked at full ripeness. The berries are then soaked in water to ferment and the outer layer is removed leaving only the inner seed. Removing the skin removes some of the flavor making it milder than black pepper.
Most people (Americans) keep black pepper on hand. White pepper is commonly used in French cooking. As noted above, Cajun cooking has a huge French influence. If you want to get the flavor without the "peppery heat" or color of black pepper, you'll want to use white pepper. White pepper tastes somewhat earthy.
You can read more about White Pepper vs Black Pepper here.
Is it Spicy?
In general, it's known for being a seasoning with bold flavor. The great thing about making your own seasoning or rub is you control how spicy it is. The spice with the most heat in this recipe is cayenne. Add more or less of it to suit your taste. I have often found some Cajun seasoning and dishes to be spicy hot, while others are mild.
Store-bought seasonings usually include salt and can be overly salty. The key to making this work for you is balance and to use your judgment based on what you like.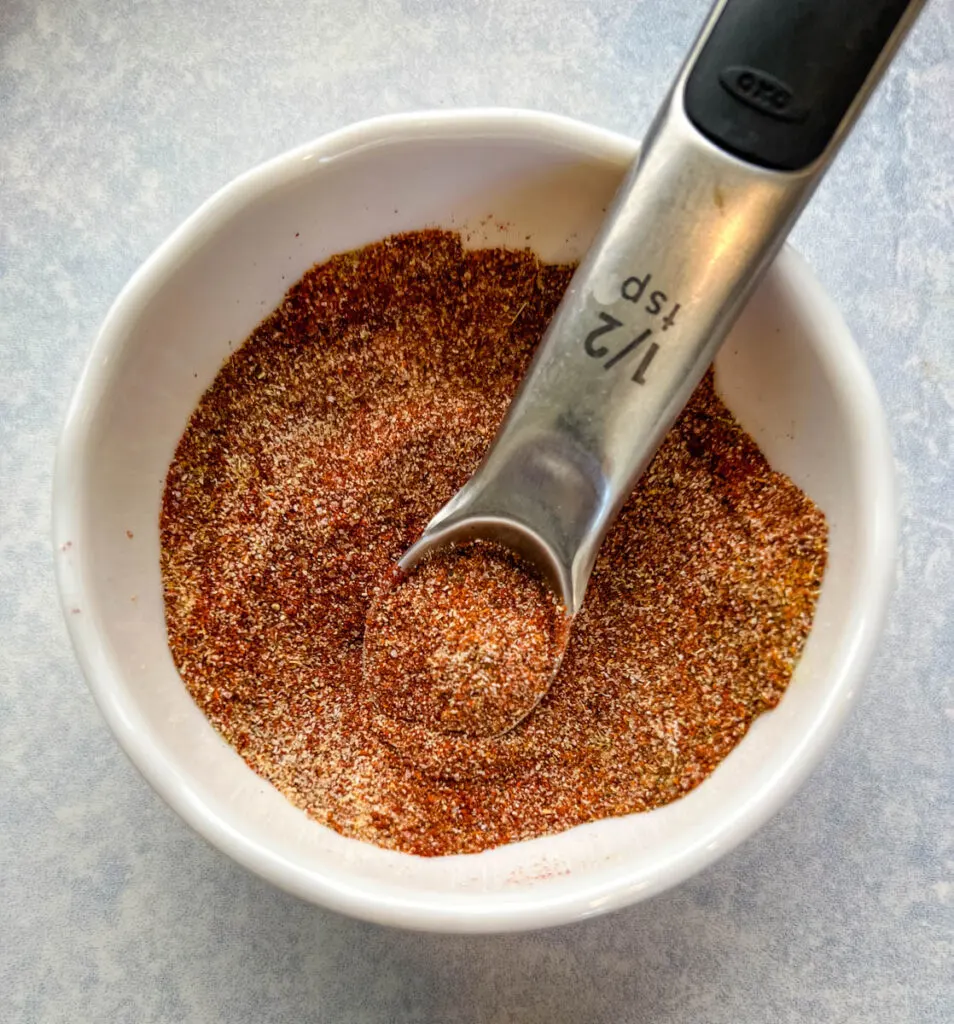 Can You Use it as a Dry Rub For Meat?
Absolutely! This works great for all poultry including chicken wings, chicken thighs, Traeger Smoked Chicken Breasts, Grilled Baby Back Ribs, and more.
How to Store the Seasoning and Rub
If you are making a large batch of the rub, store it in an airtight container. I love to use these glass jars for storage. Ground spices usually last for 6 months. After that they will start to lose their flavor. I check this by giving the jar a whiff. If the smell is still potent it's probably still good.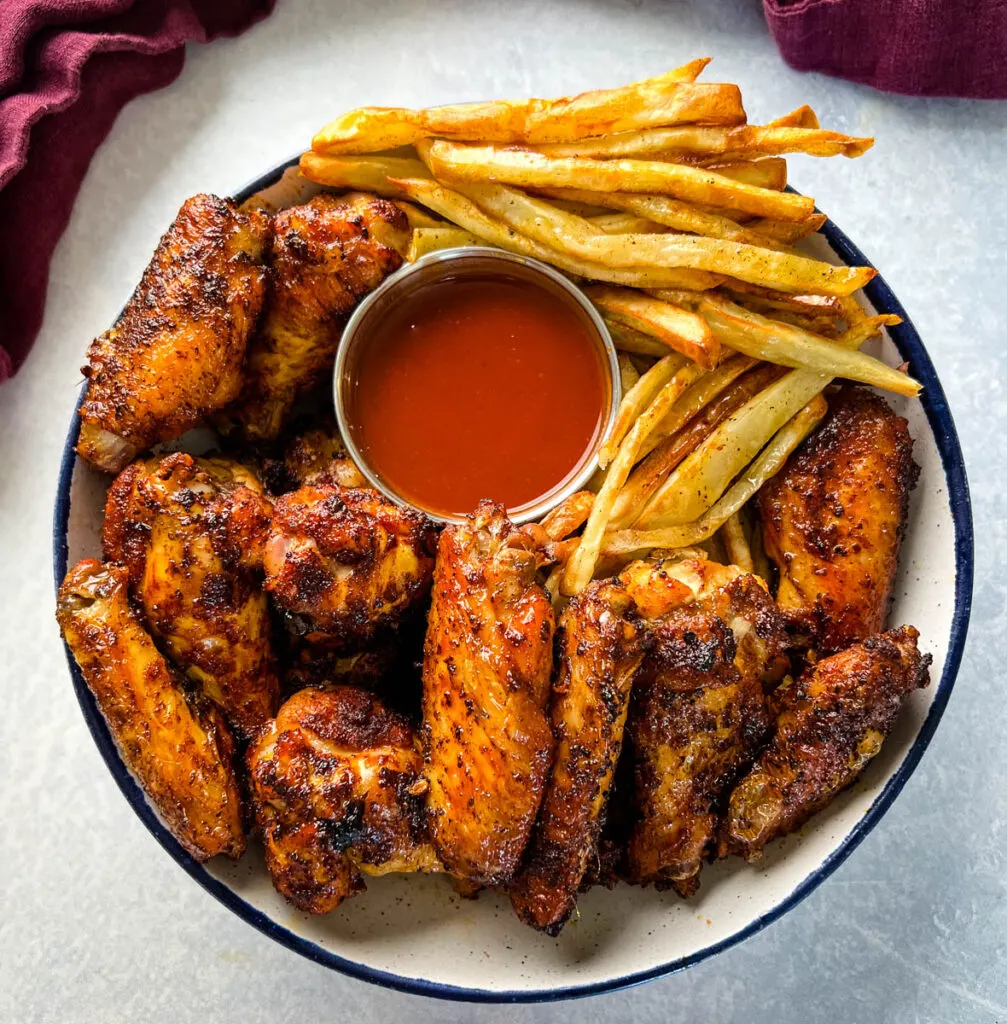 Pair with this Cajun Chicken Wings recipe.
More Cajun Recipes
New Orleans Cajun Shrimp and Grits
Cajun Roasted Turkey
Cajun Shrimp Pasta
Seafood Boil
Cajun Chicken and Sausage Skillet
Cajun Dirty Rice
Cajun Shrimp Boil
Cajun Crawfish Boil
Cajun Seafood Gumbo with Shrimp and Crab
Seafood Jambalaya with Shrimp
Southern Red Beans and Rice
More Homemade Seasonings and Rubs
Homemade Chili Seasoning
Dry Rub for Chicken
Homemade Ranch Seasoning
Homemade Taco Seasoning
Homemade Steak Seasoning Rub
Homemade Burger Seasoning and Rub
Homemade BBQ Seasoning and Rub
New Orleans Cajun Seasoning and Rub
This Homemade New Orleans Cajun Seasoning and Rub is the best blend and spice mix to DIY spicy Louisiana meals at home loaded with flavor. Pair this with wings, shrimp, gumbo, and more.
Save this recipe here.
Saved!
Instructions
Combine the ingredients and stir.

To make larger servings of this recipe, Click the Print Button above under the recipe photo > Click the "+" button to add additional Servings. You will notice the recipe serving size ingredients will adjust to meet your request.
Notes
The spices make a little less than 2 tablespoons.
I typically use 2 tablespoons (1 serving) for 1 1/2 to 2 pounds of meat.
There's no substitute for white pepper. Omit it if you wish.
Recipe Tools Used in this Recipe
As an Amazon Associate I earn from qualifying purchases.
Nutrition (displayed with net carbs)
Serving:
2
tablespoons
|
Calories:
19
kcal
|
Carbohydrates:
3
g
|
Fat:
1
g
Tried this recipe?
Mention @Stay_Snatched or tag #StaySnatched! The recipe instructions noted here are the property of Stay Snatched and subject to copyright. Please do not screenshot and share this recipe on social.
Nutrition Data
Macros are provided as a courtesy and should not be construed as a guarantee. This information is calculated using MyFitnessPal.com. To obtain the most accurate nutritional information in a given recipe, you should calculate the nutritional information with the actual ingredients used in your recipe, using your preferred nutrition calculator. You are solely responsible for ensuring that any nutritional information provided is accurate, complete, and useful.