This post may contain affiliate links. Please read my full disclosure here.
Things to do in Athens Greece: Complete Travel Guide for Sightseeing and Dining includes a tourism itinerary of what to do in Athens, attractions and places to visit, and which restaurants to visit for food.
I spent a week in Greece visiting 3 different locations. We started our trip in Athens. If you are flying from the states you will probably have to fly into Athens. We spent one night there and then started our island hopping journey. We visited Crete and Santorini and then flew back to Athens for two more nights before returning to the states. Be sure to check out my related Greece posts below!
How to Plan a Trip To Greece
Santorini Greece Travel Guide
I believe that you will only really need one full day in Athens. You really can do your sightseeing and touristy things in a day. If you have the ability to arrive in Athens very early morning, and the energy to hit the streets running this may work well for you.
Or you may also feel you need additional time if you plan to spend a bunch of time at the museum, which I hear is incredible! We spent 3 nights in Athens, but really 1-2 would have been just fine.
Where to Stay In Athens
We used Airbnb for our trip. We booked a 2 bedroom loft in Plaka. The apartment decor was gorgeous. We felt right at home. It also included WIFI.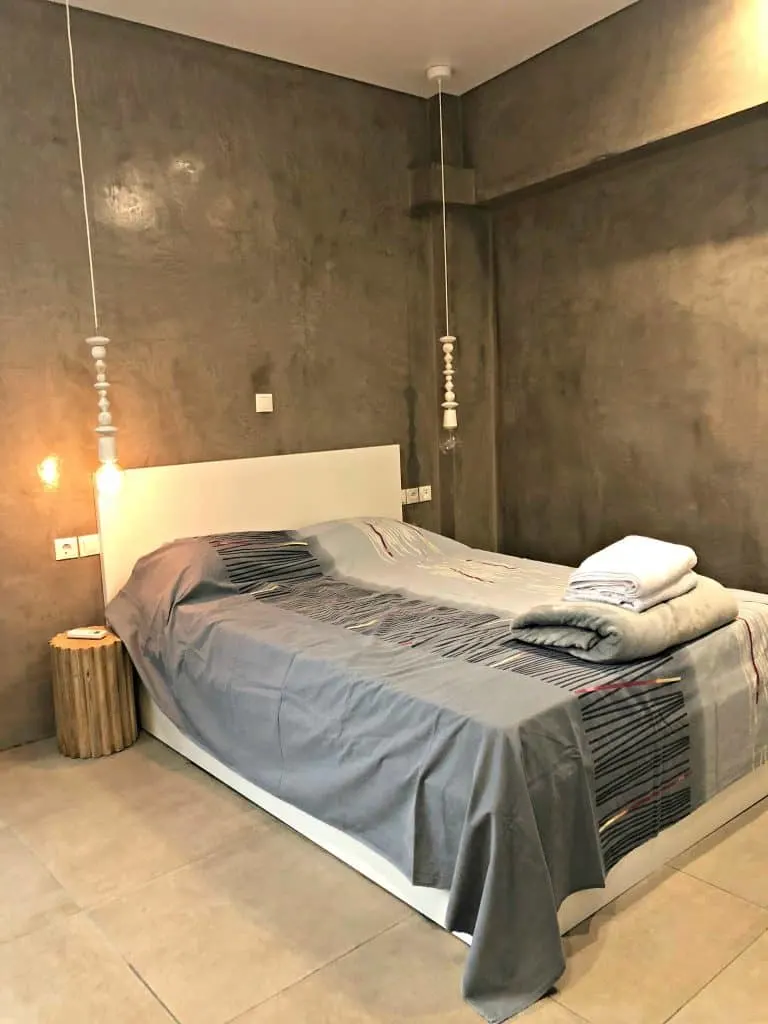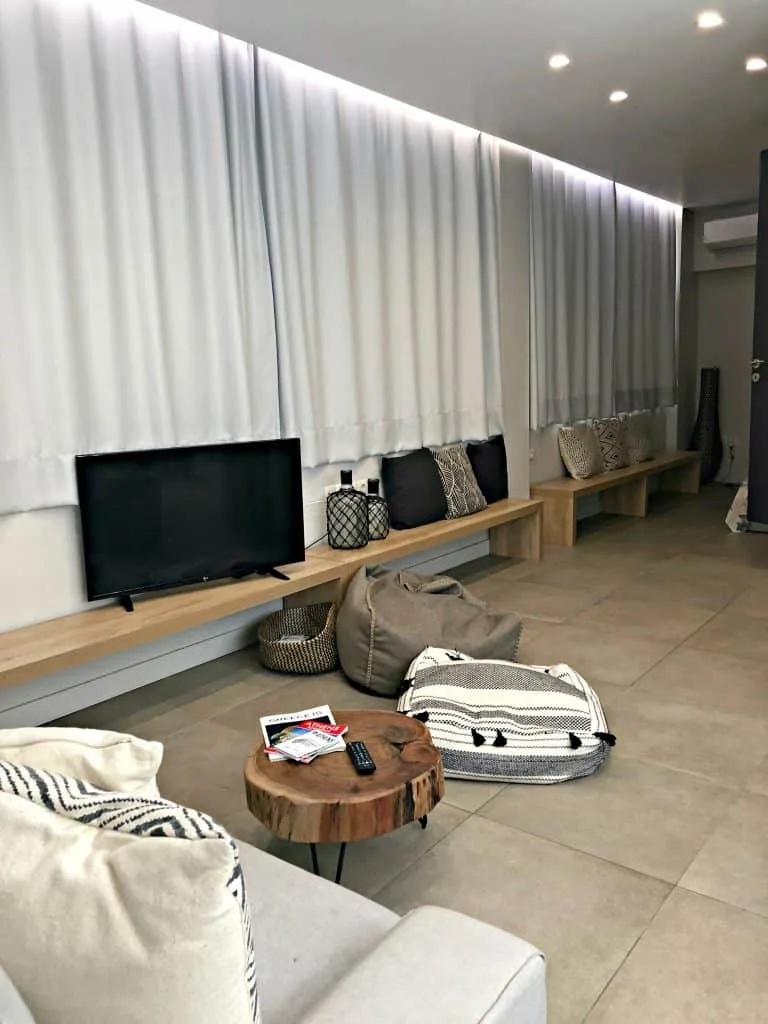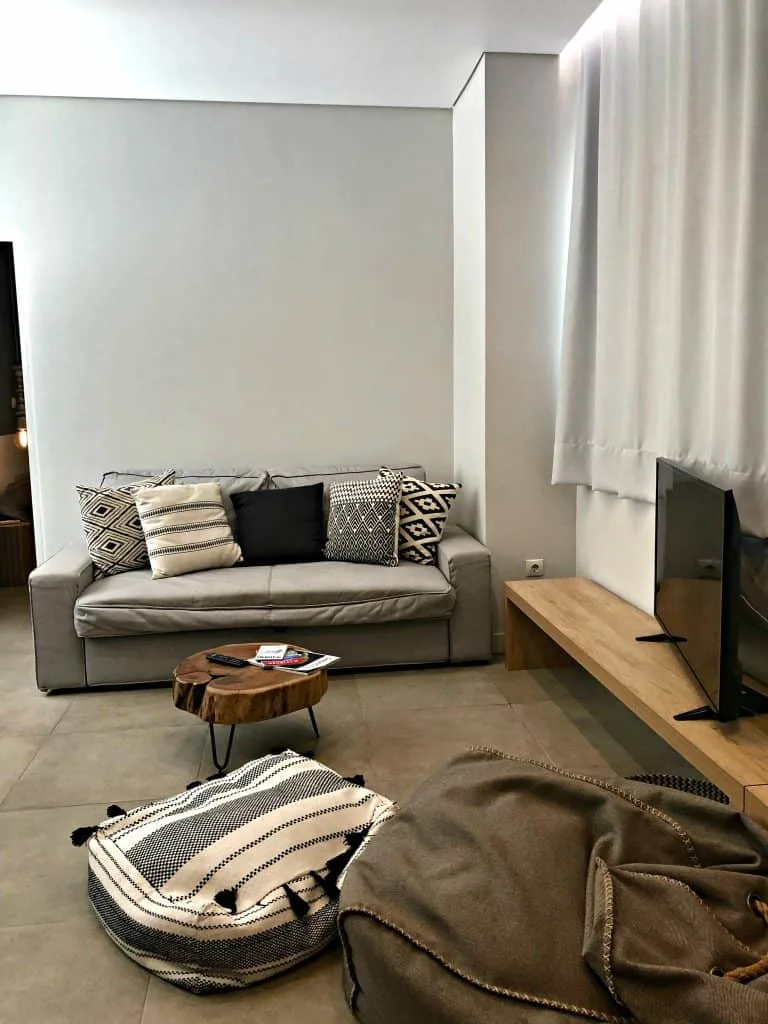 Transportation and How to Get Around in Athens
Our Airbnb appeared to be very centrally located. We walked pretty much everywhere throughout the day. We used cabs to get to and from the airport. We needed a cab one night for dinner, as it was at a restaraunt outside of walking distance. We used The Beat. It's an app very similar to Uber and the rates were very reasonable.
Things to Do in Athens
Visit Acropolis and Parthenon
Parthenon is the general area of most of the "Ruins of Athens." We paid 30 euro for admission into Acropolis which allowed us to also visit the Temple of Zeus which is located near the foot of the Acropolis hill. It also provides admission Hadrian's Library, the Ancient Agora, and the Roman Agora. It does not provide admission to the museum.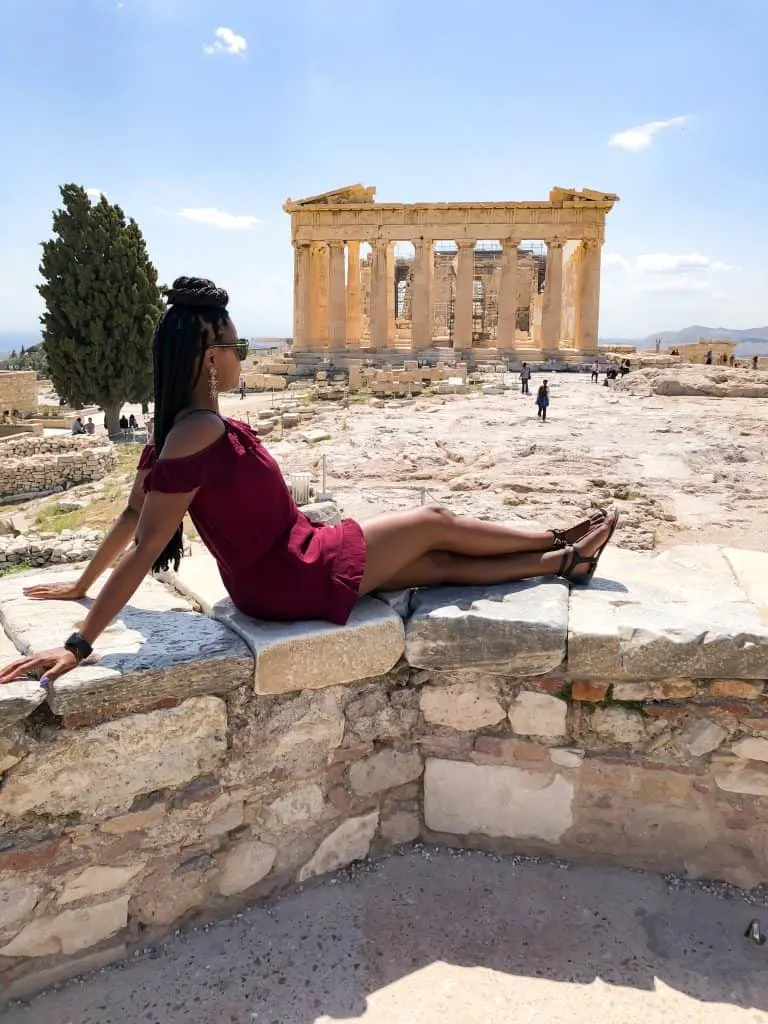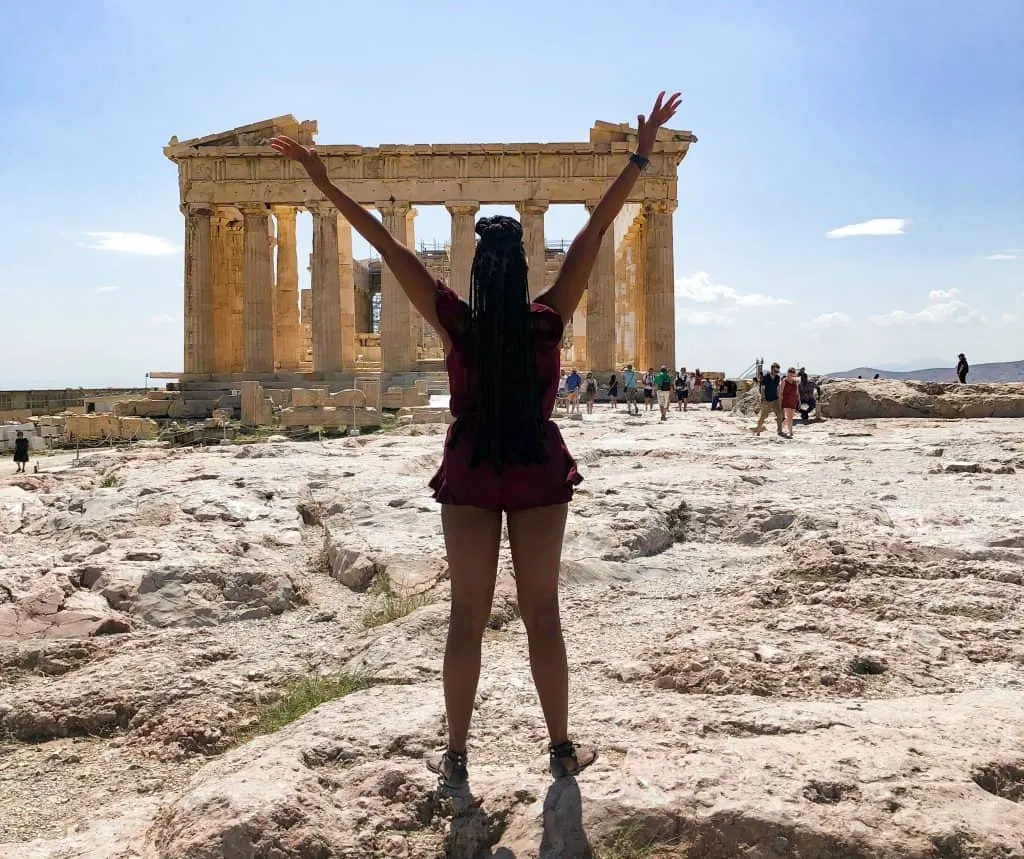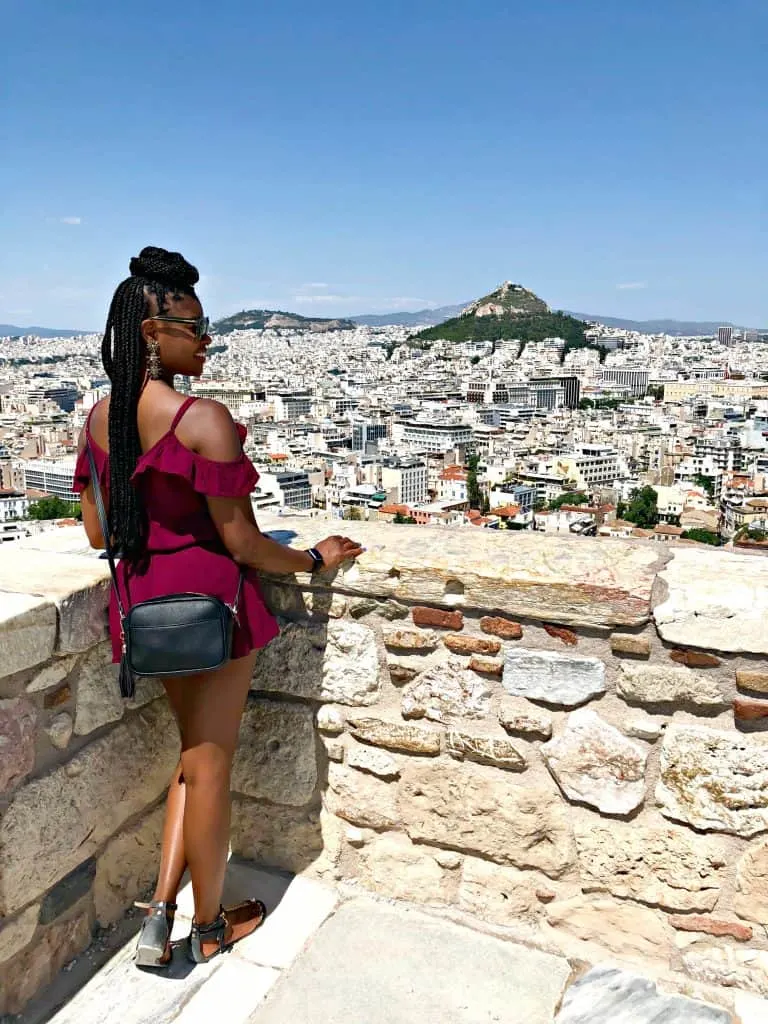 Theater of

Dinoysus

The theater of Dinoysus is said to have been the world's first theater. It's dedicated to Dinoysus, the God of plays, wine, and fertility. The theater sits within the middle of the Acropolis.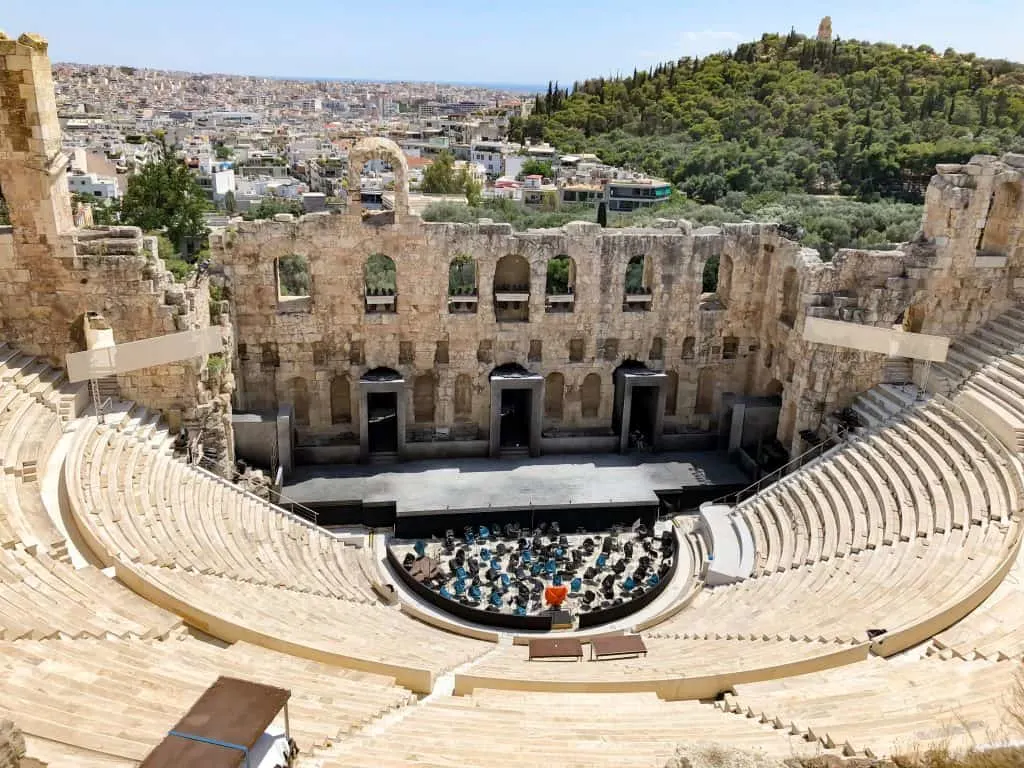 Temple of Zeus
The temple is among one of the largest ever built in the world. The pillars are huge! This is definitely a wonderful site to see.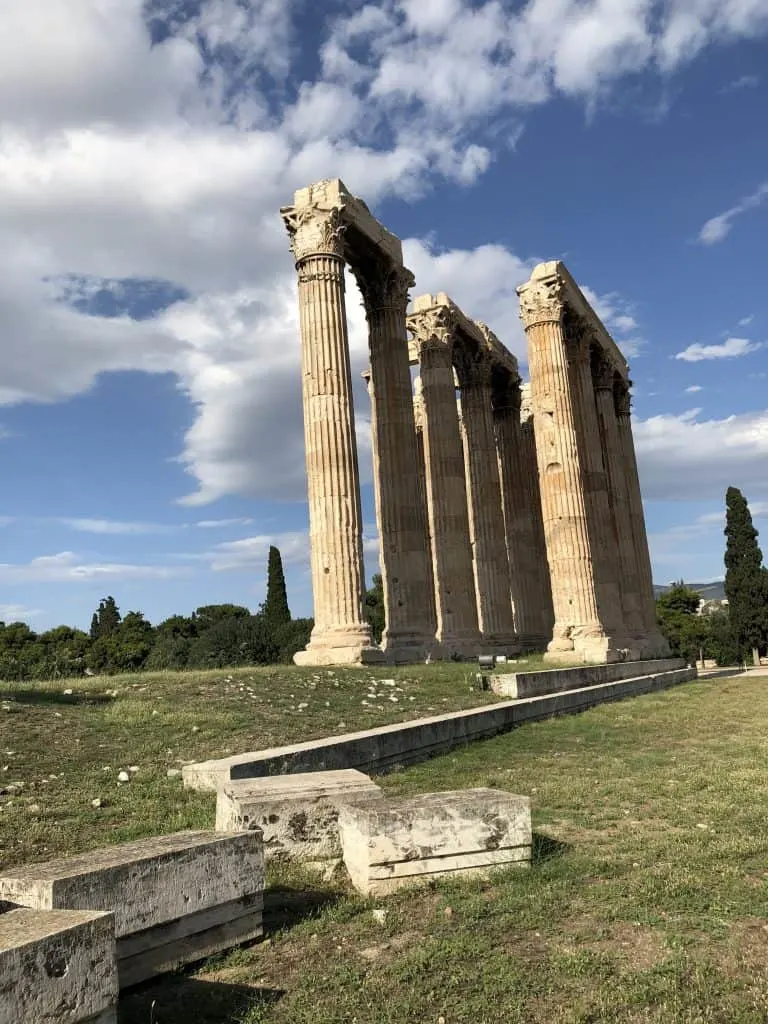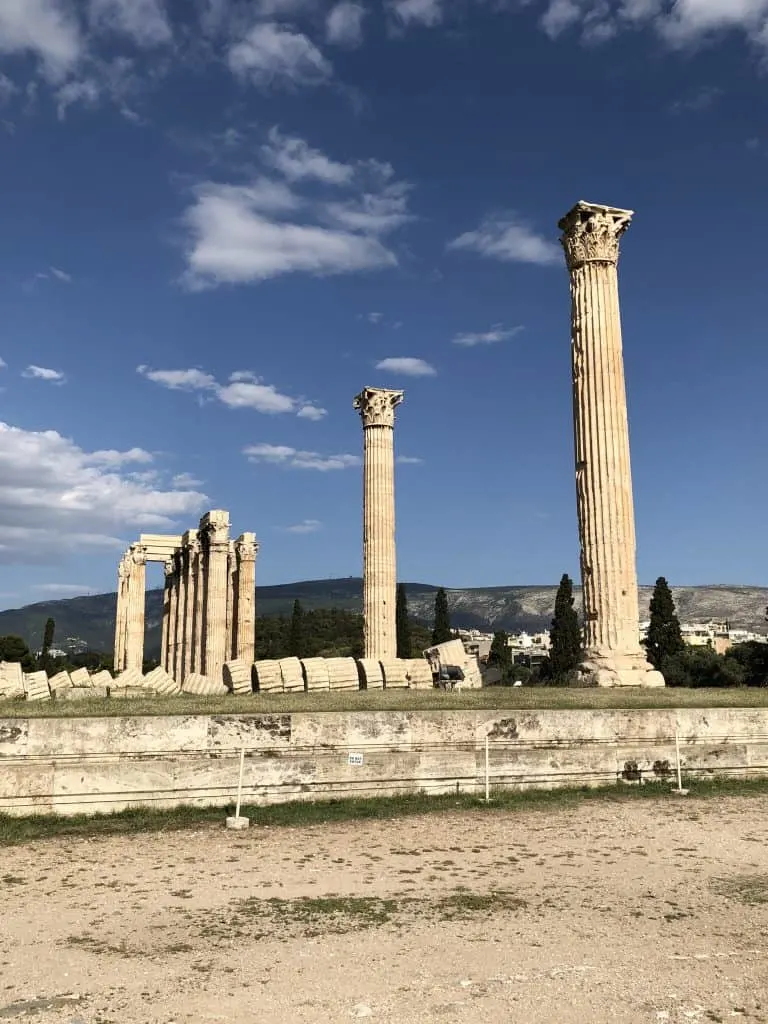 Tour the Acropolis Museum
We did not get a chance to visit the museum. The day we visited the Acropolis it was really hot out. After hiking up and down the hills in the heat, we were exhausted! Our Airbnb host told us the museum is incredible.
I love to visit museums because they are such a great tool for learning more about the history and culture of the area visited. If you have time, I recommend you try to check it out.
Enjoy Greek Coffee at a Café
After visiting the Acropolis we stopped in the Byron Hotel. There is a small coffee shop/restaurant on the rooftop of the hotel.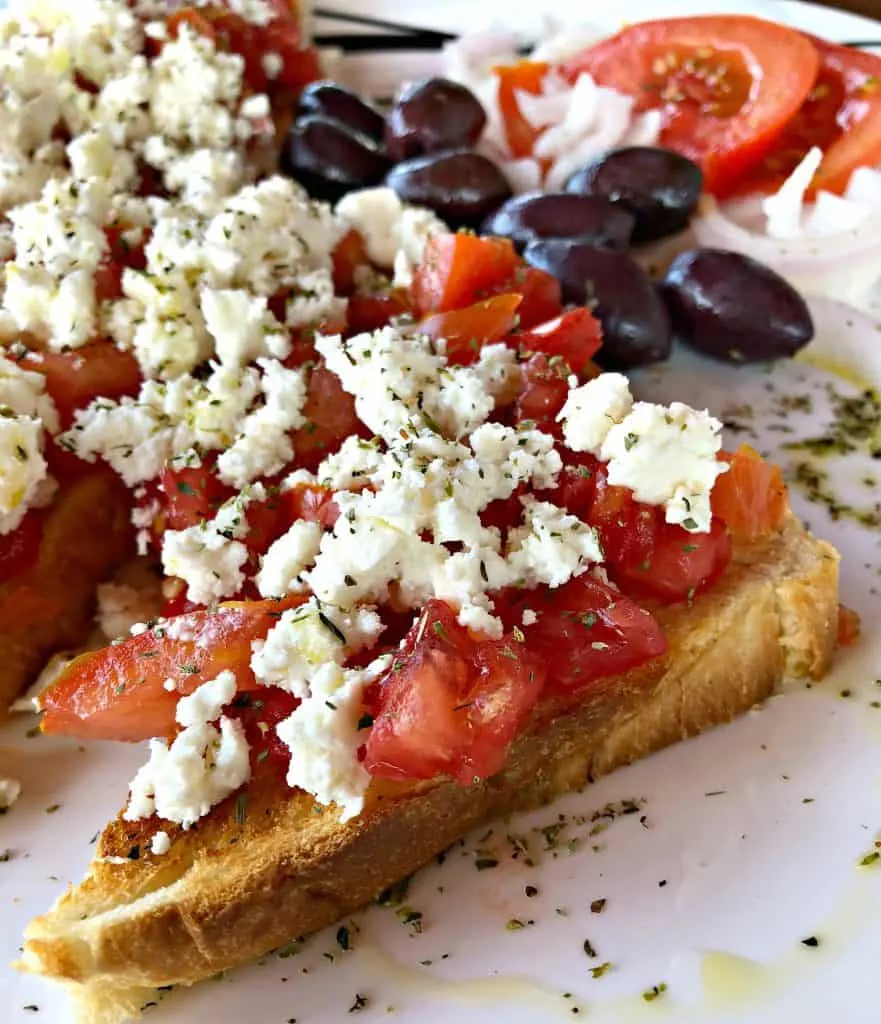 I ordered bruschetta. It was great, but not what I was expecting. The bread was soft and was not crunchy, which is more of what I am used to.
The Greek coffee was amazing. I am NOT a coffee snob at all. So take that into account with this critique. I found the coffee to be very strong, but it was still tasty.
Visit Plaka Neighborhood
Plaka is a gorgeous neighborhood located under the Acropolis. It is the oldest neighborhood in Athens. There are many cafes and shops scattered throughout. We ate dinner here on our last night in Athens.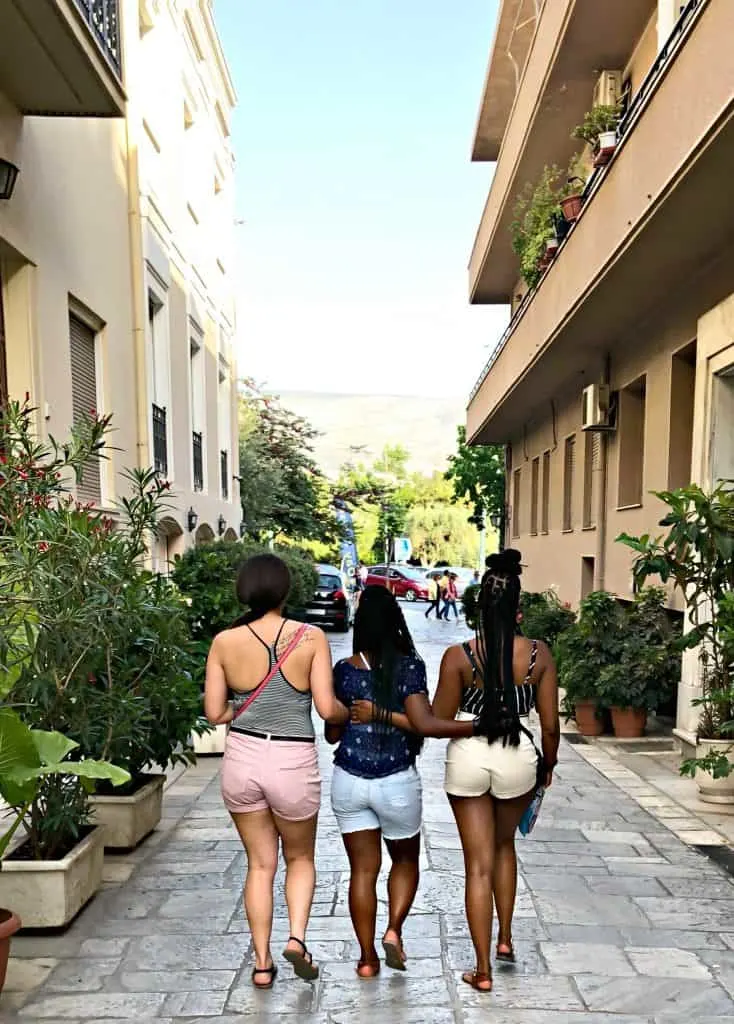 Food in Athens
Our Airbnb host gave us a wonderful piece of dining advice. While you are out on the streets searching for a restaurant to eat, pay close attention to the people dining in the restaurant and the people who work there. If the people who work there speak Greek, then that's a great sign. If the people dining in the restaurant speak Greek and appear local, than even better!
He also cautioned us to stay away from the restaurants that have a hostess standing on the corner, and shouting for people to come into their restaurant. Those are usually the "fast talkers," and the food is likely to be more geared for tourists and possibly less authentic.
This is great advice I plan to apply to all of my international travel.
I recommend an advanced reservation. We enjoyed dinner and drinks here and the view was incredible. We wanted to make it right at sunset, but were a few minutes, too late. The sun was already setting, but the view was still so gorgeous!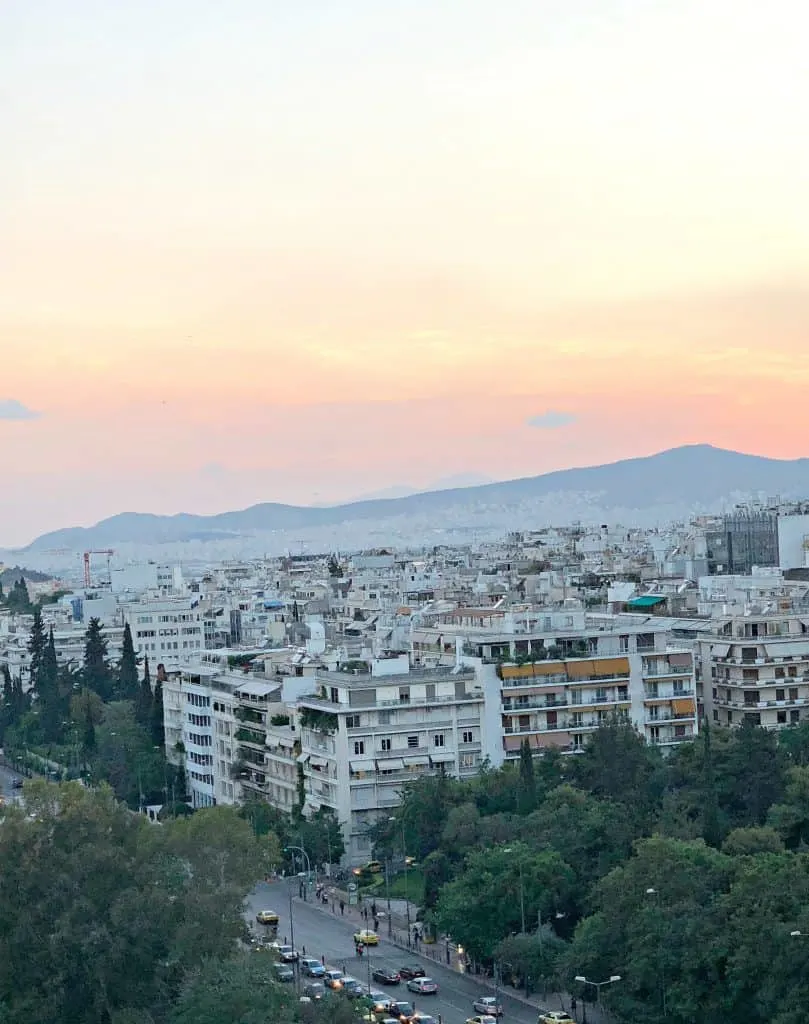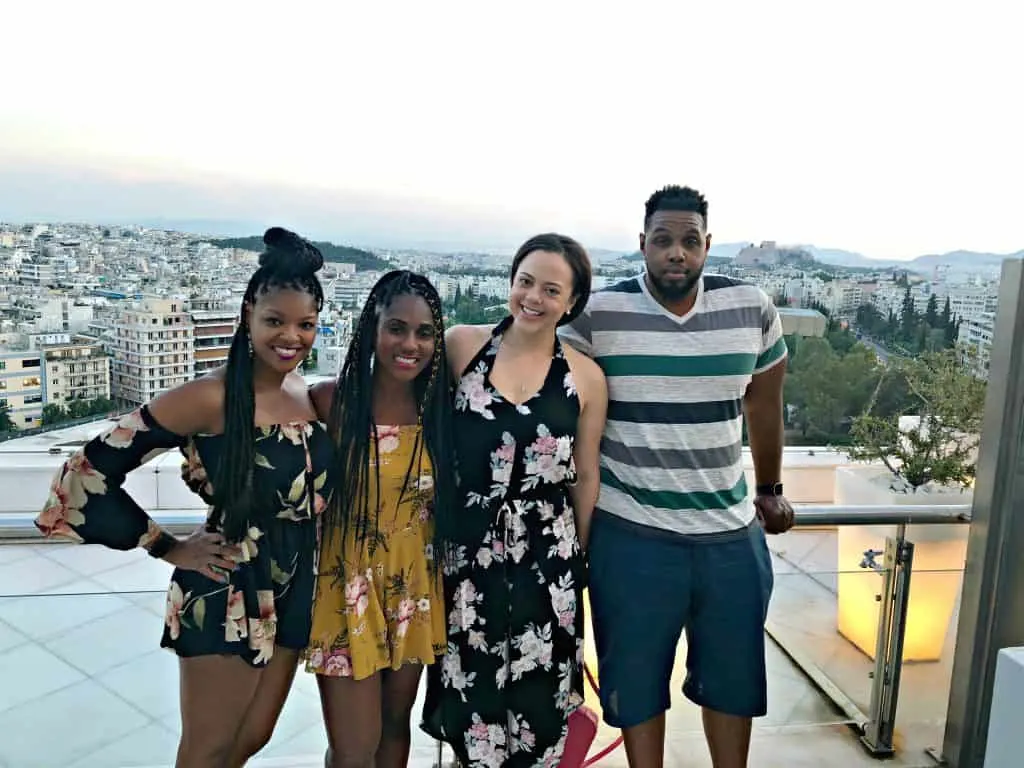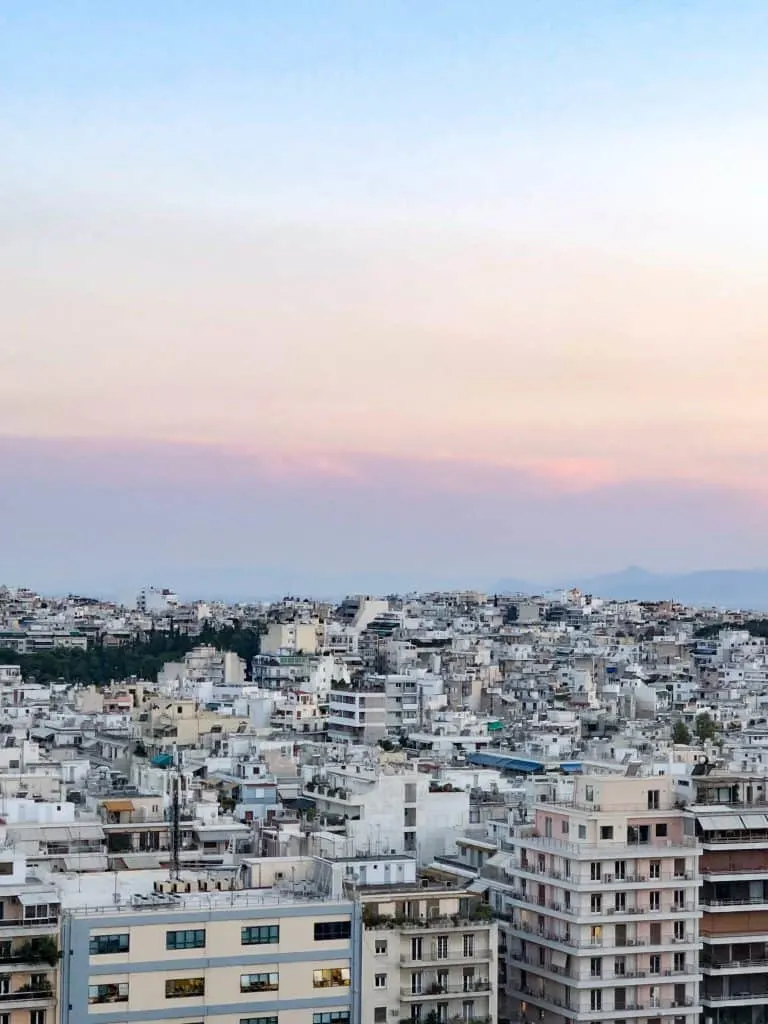 A couple of us ordered fresh fish. The wait staff actually grilled the fish right next to our table. Everything tasted so fresh. The service was incredible, too.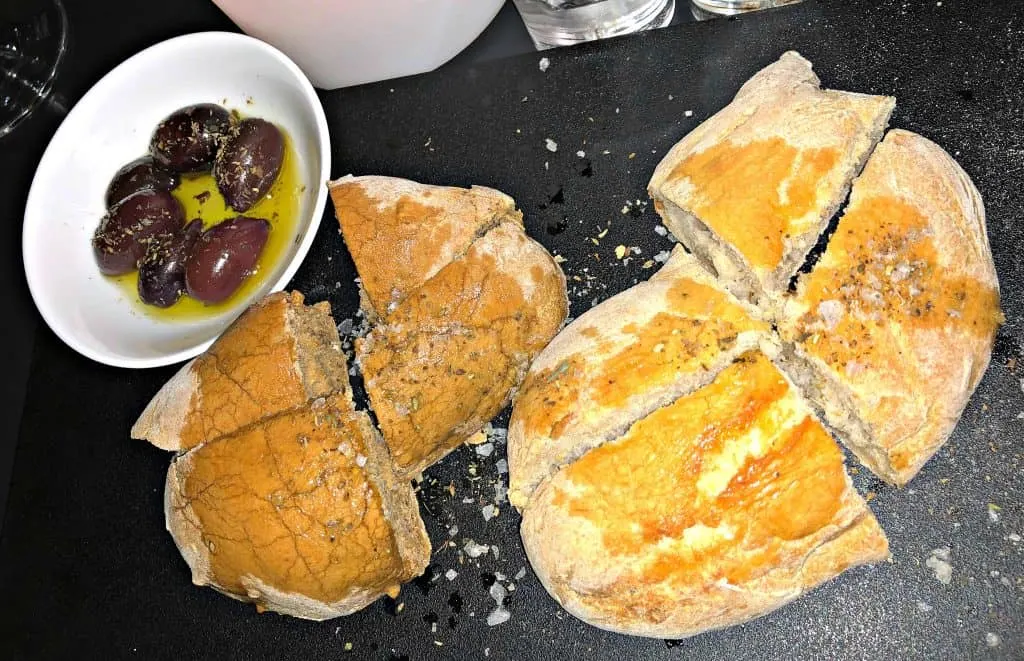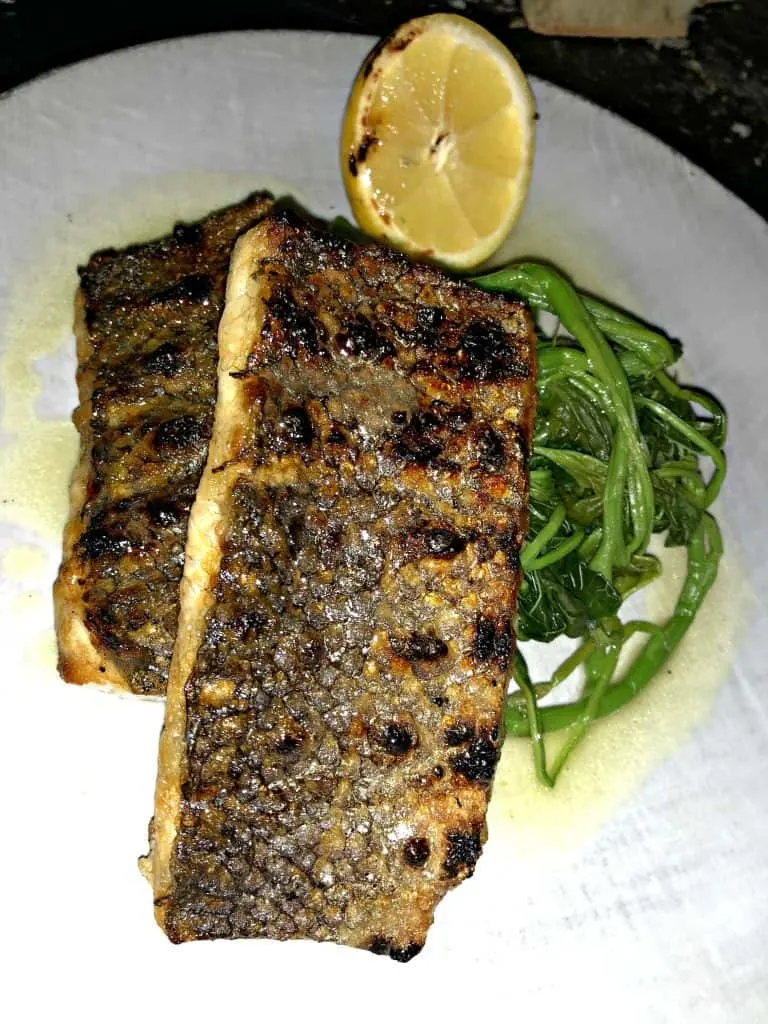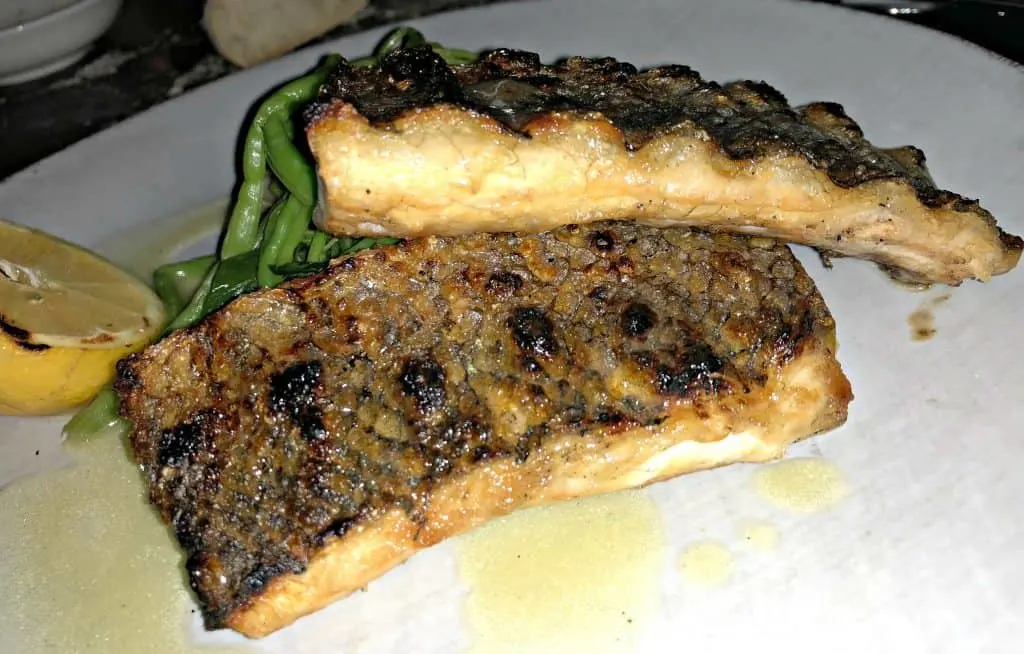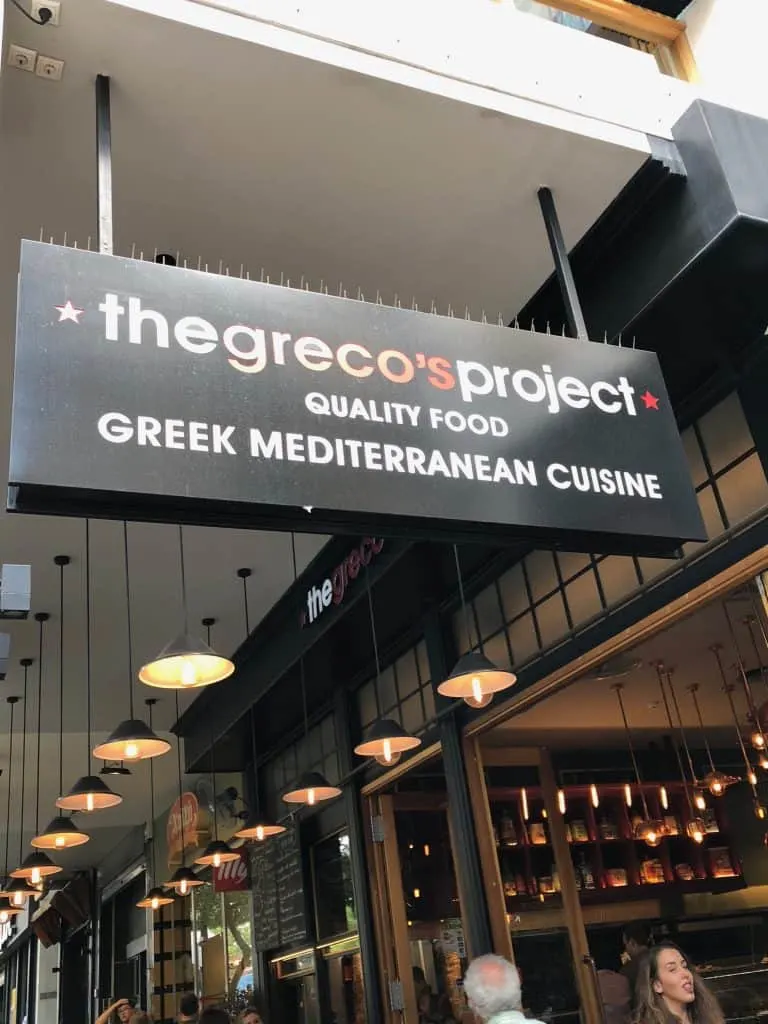 I found Athens to have the best food of the places we visited. When we arrived we got settled in, changed clothes and visited The Greco's Project. We randomly stumbled upon the restaurant while we were out exploring. I'm so glad we did!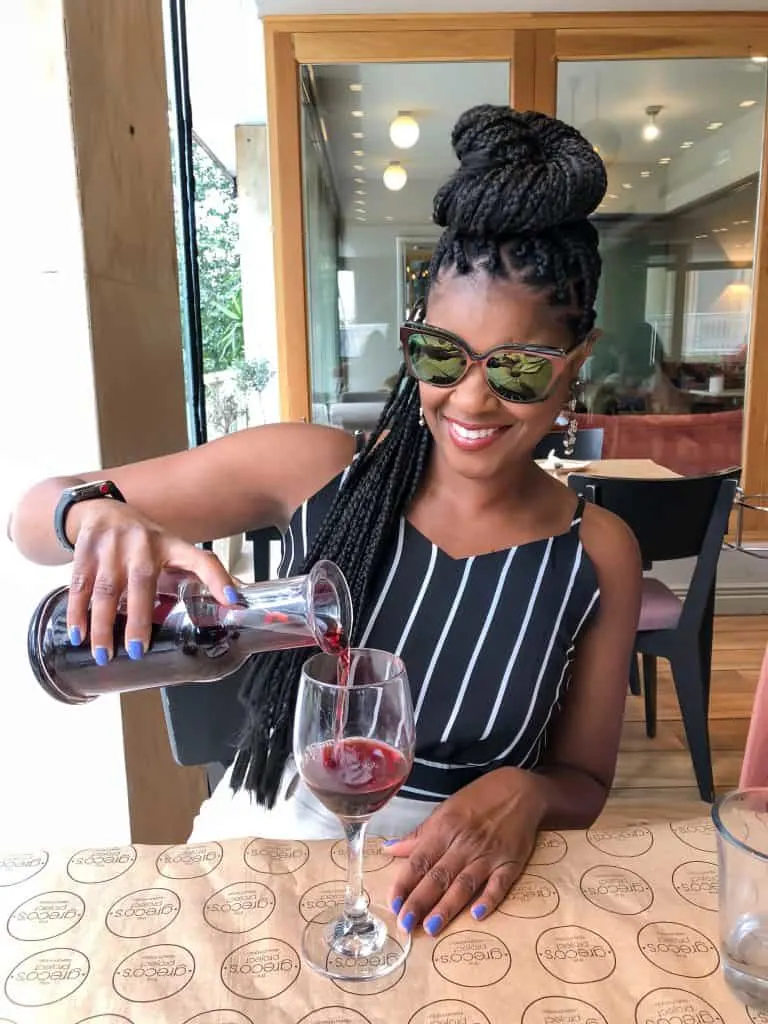 This was the first local wine I consumed after we touched down. I was clearly in love!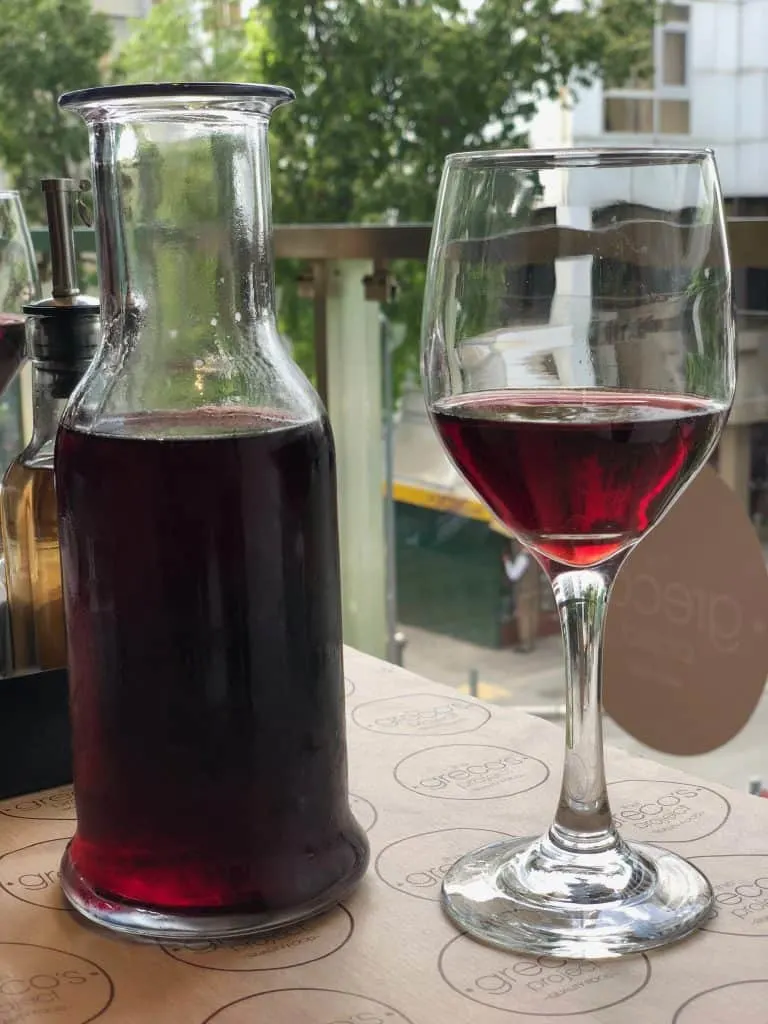 This fried feta with honey and sesame seeds was absolutely amazing! I had this a few times throughout our entire trip. I really wish it was available more in the states. I have had something similar in London with fried goat cheese.
This is rated the second best of the chicken I had in Greece. My top choice is the grilled chicken I had in Santorini. Click here for my Santorini Travel Guide.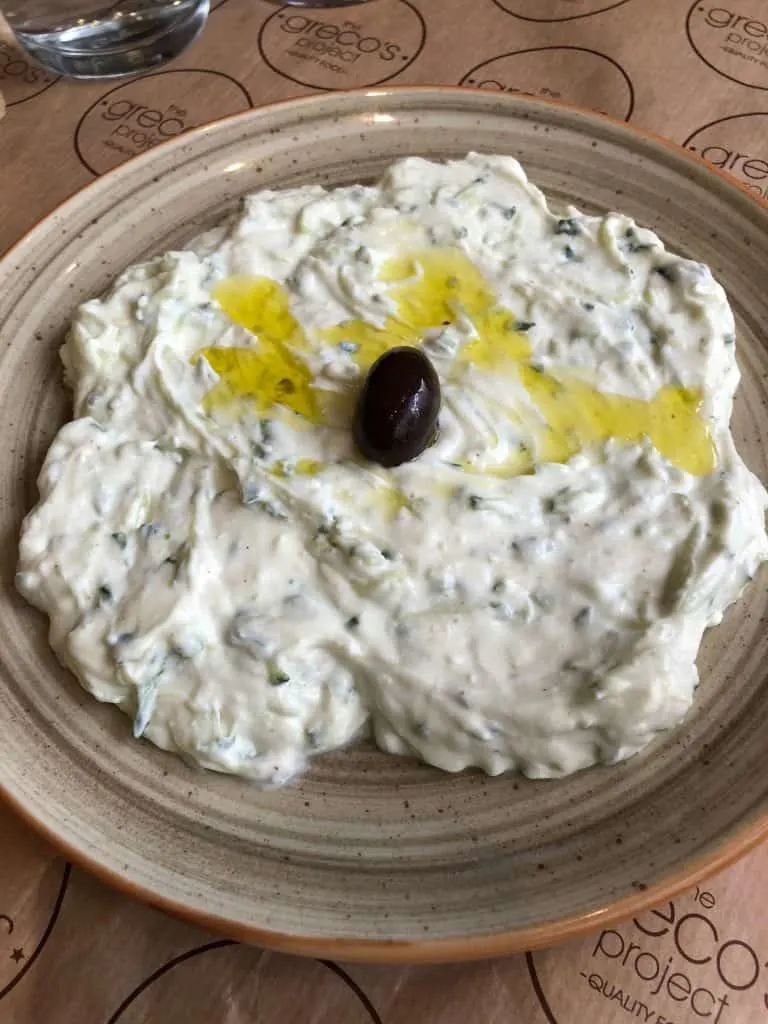 I drizzled my grilled chicken in this amazing tzatziki. This is the best tzatziki I have ever had! I really think it was due to the olive oil. The olive oil made all of the difference.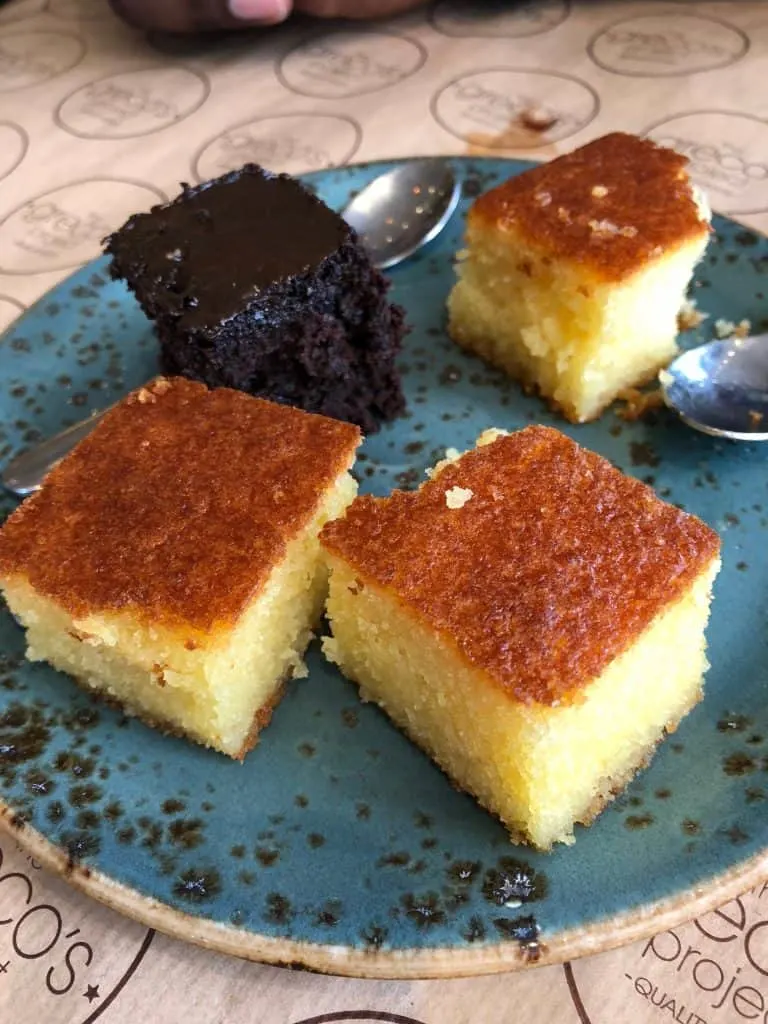 For dessert, we were served these mini cakes that looked like cornbread and chocolate cake. The cakes tasted somewhat like a dry pound cake. The dessert was served with shots (customary throughout Greece). The shots typically have a black licorice taste.
We stopped in here for a late breakfast/early lunch. The restaurant is located in the Acropolis Mall and isn't far from the attractions.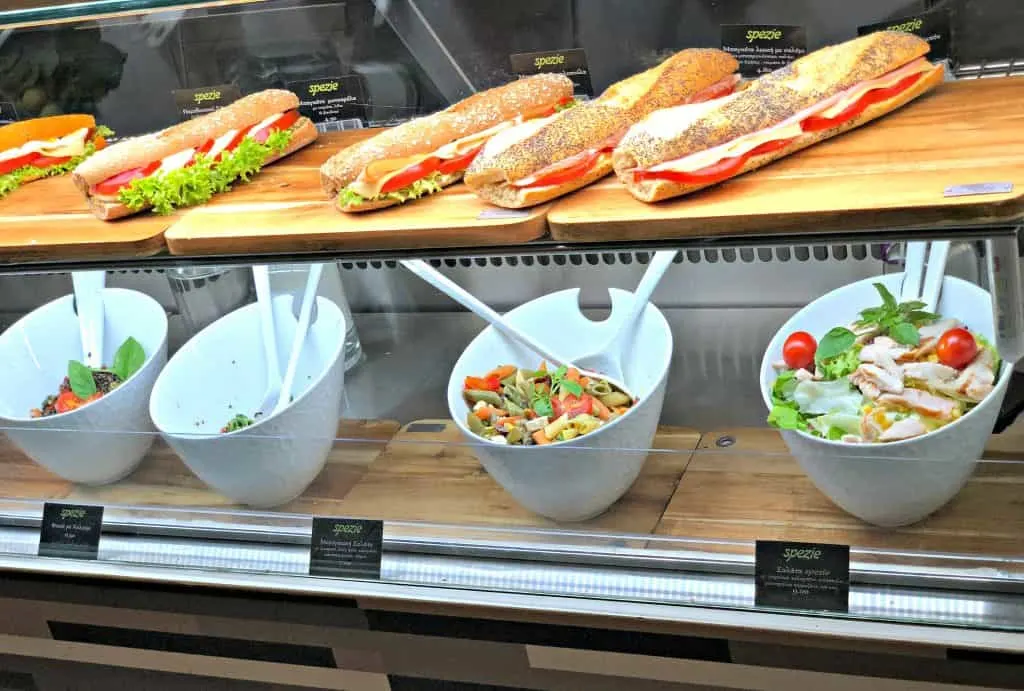 I also had these twice in Crete, Greece. One of the variations used tomato. All were so delish!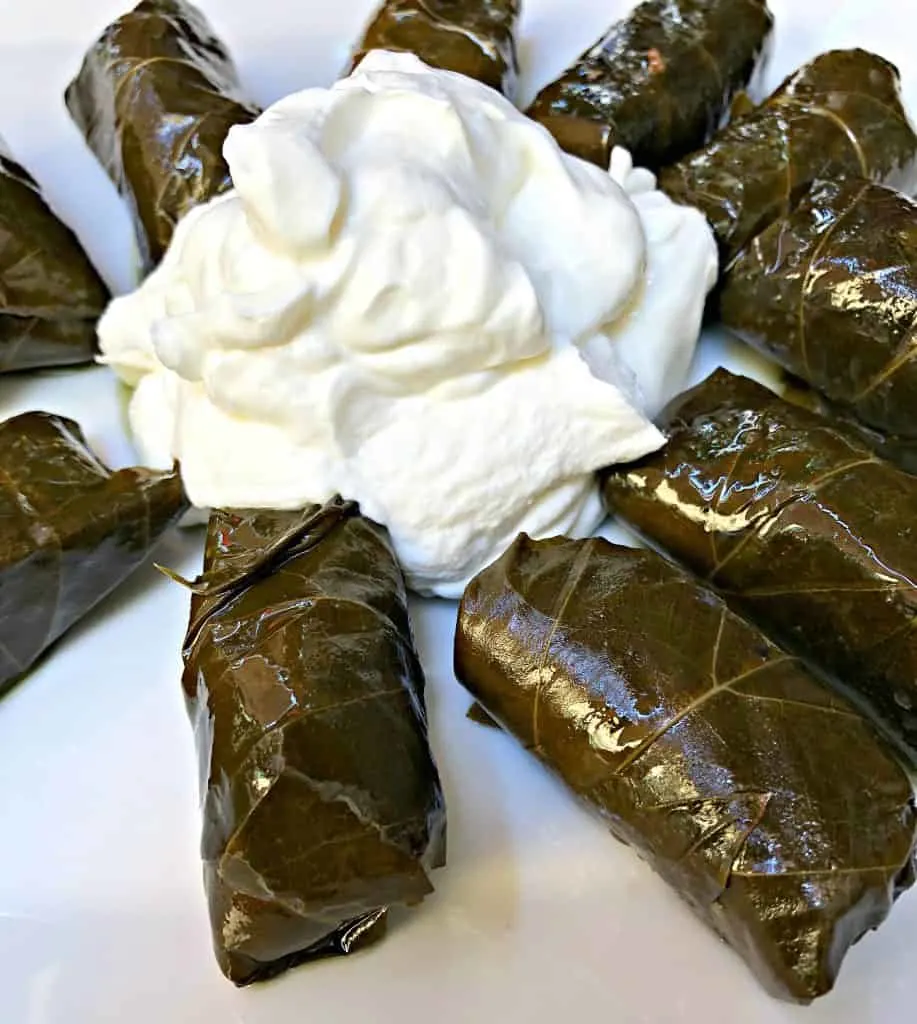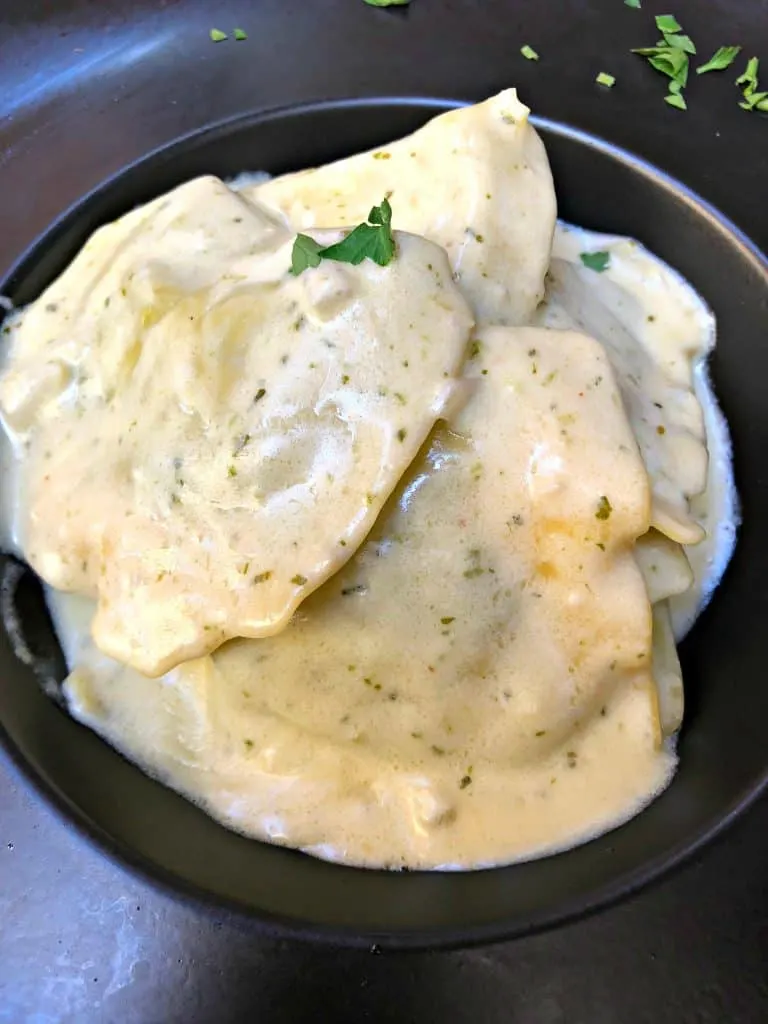 Spinach and ricotta stuffed ravioli.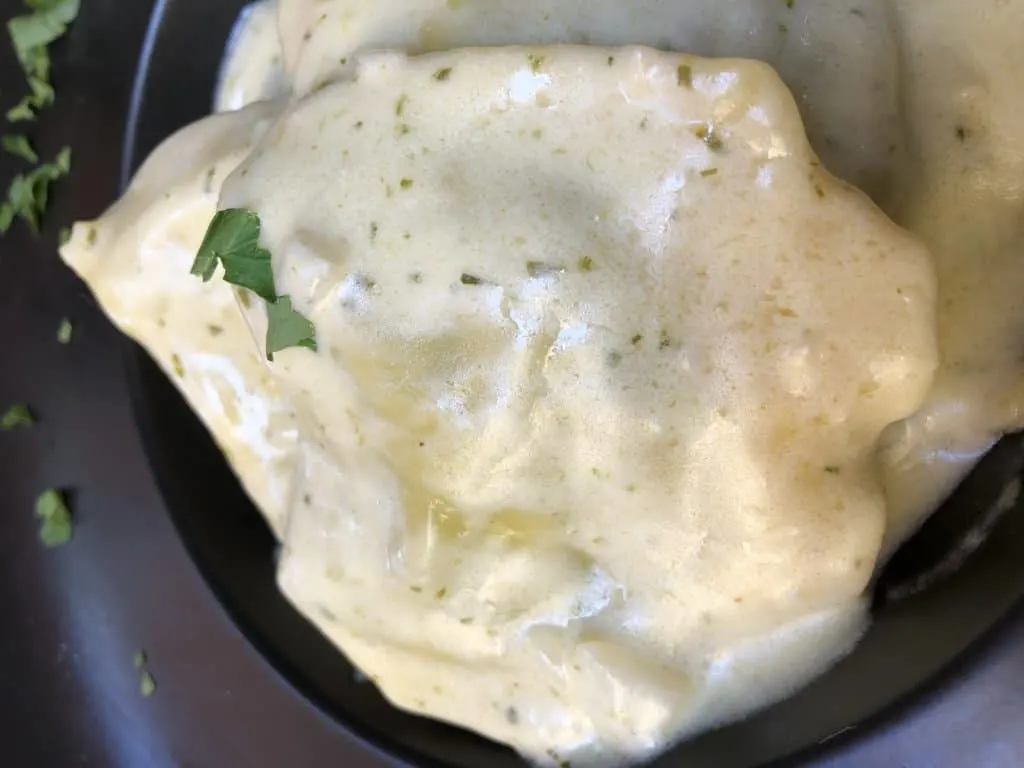 I love that the menu included "build you own" crepes. I selected strawberries and honey. The crepe was fabulous! I wish I ordered a scoop of vanilla ice cream to pair with it!
This restaurant is near Acropolis. We dined here very late at night, so I did not capture many good photos. If you sit on the rooftop you can enjoy the incredible view of the Acropolis, which is lit up at night.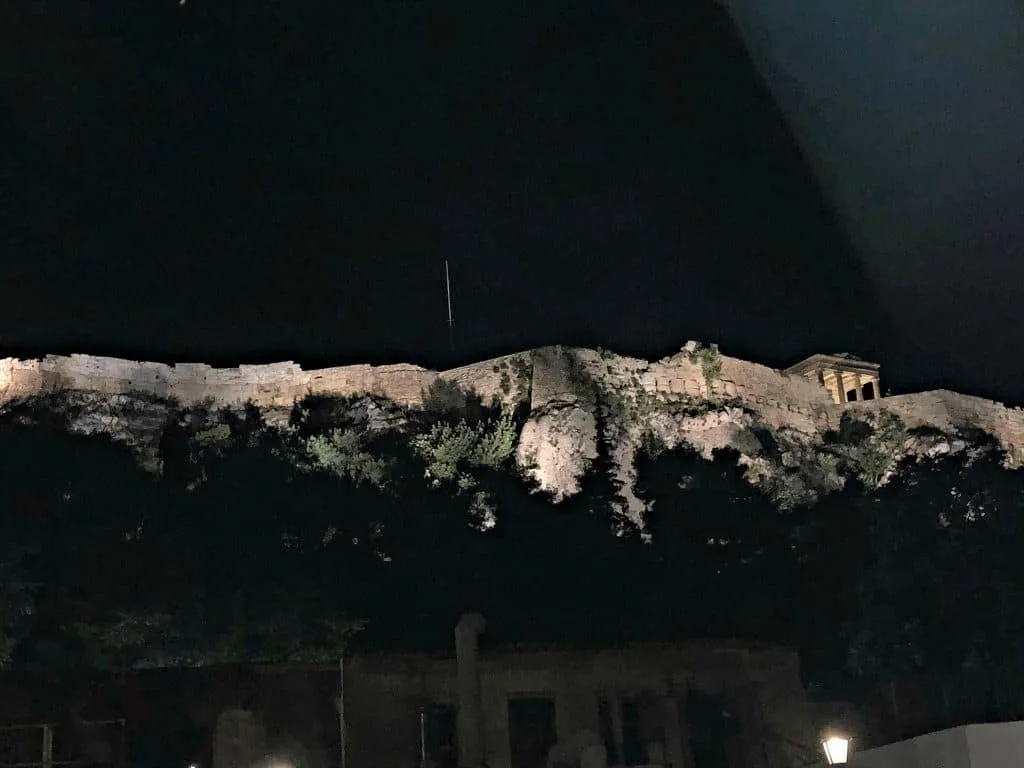 There was a large group of us so we ordered appetizers to share and then our own personal meals. For appetizers ,we ordered fried feta cheese, tzatziki, grilled mushrooms, and eggplant rolls. For my meal, I ordered grilled chicken skewers. This was definitely a go-to favorite for me during the trip!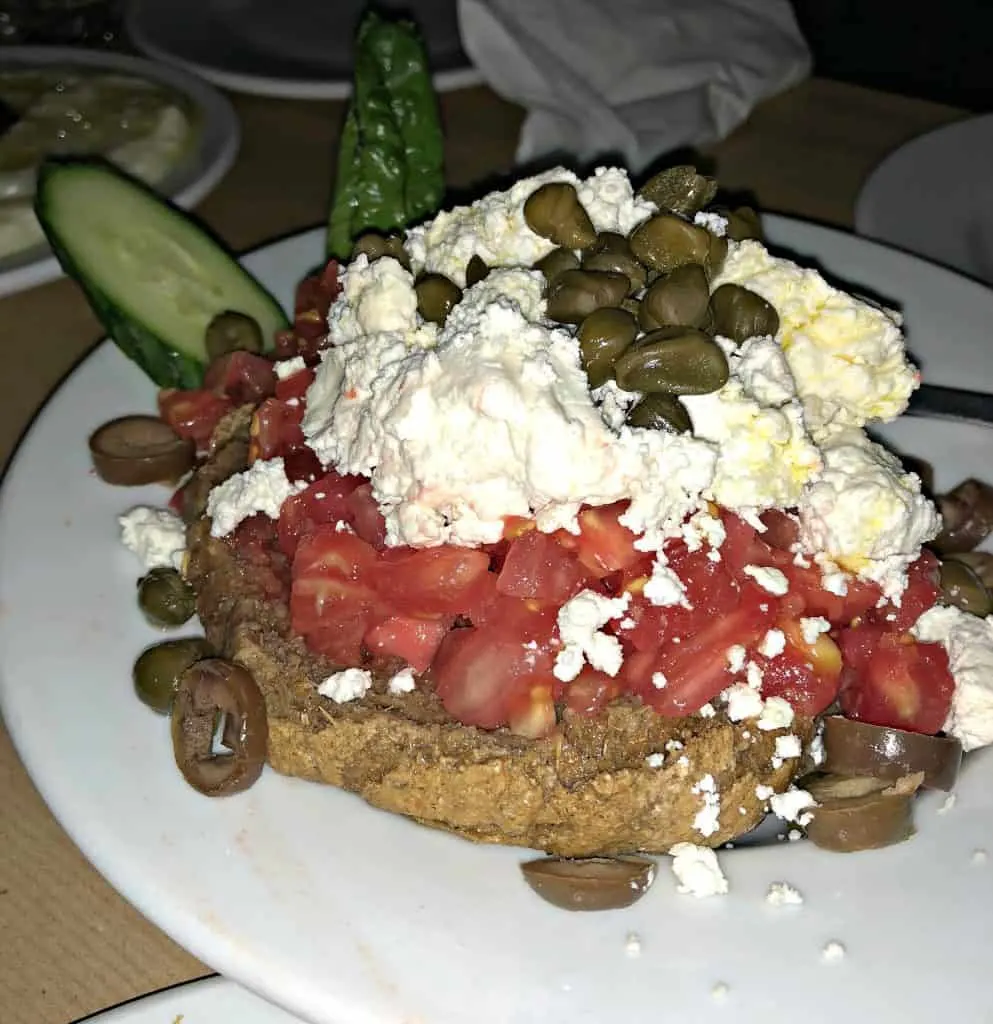 There was way more than enough food to go around! The food was fabulous! This was definitely the perfect location for our farewell dinner.
Overall, I loved Athens. Again, I don't think it's a city you need to plan to spend a ton of time in. I recommend you visit the historic sites, chow down on some good food, and then do some island hopping!
Everything about my Greece vacation was incredible! I will have to return soon!