My 1 year update for 2019 is toward the bottom of this post.
I won't make you scroll until the end of this post to provide an answer to "Why I Quit My Six-Figure Corporate Job to Blog Full Time." The answer is because I make six-figures blogging.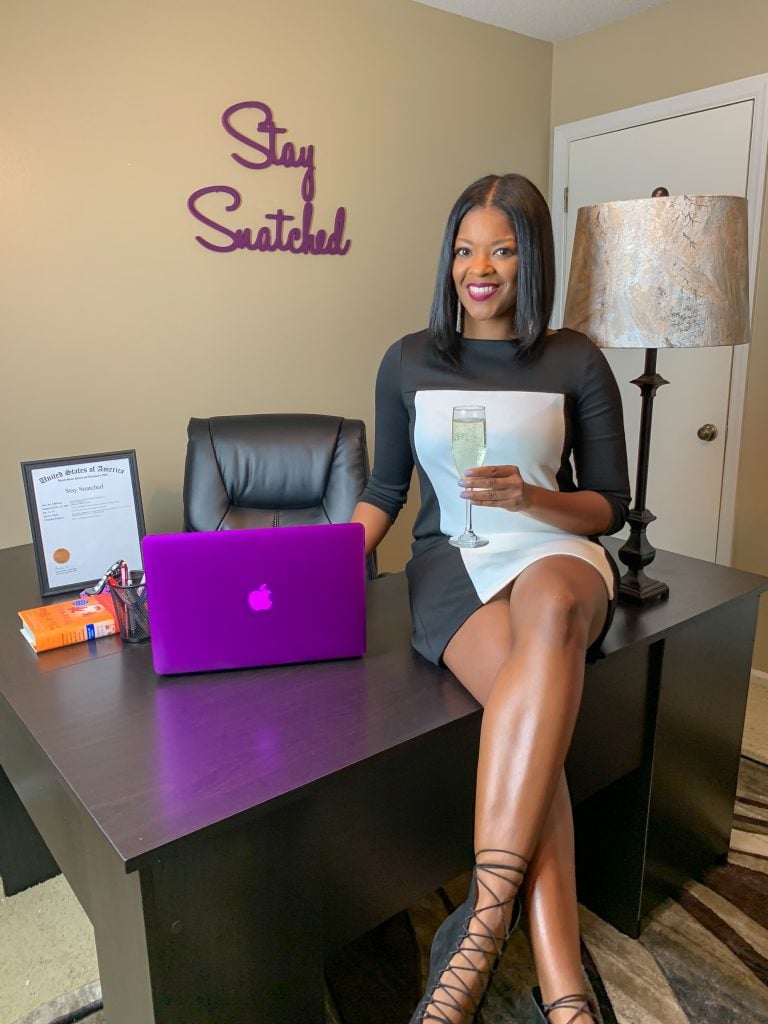 In my first two years, I wrote a published cookbook, produced content for some of my favorite brands, and grew my blog to half a million page views per month. It was time to leave my day job.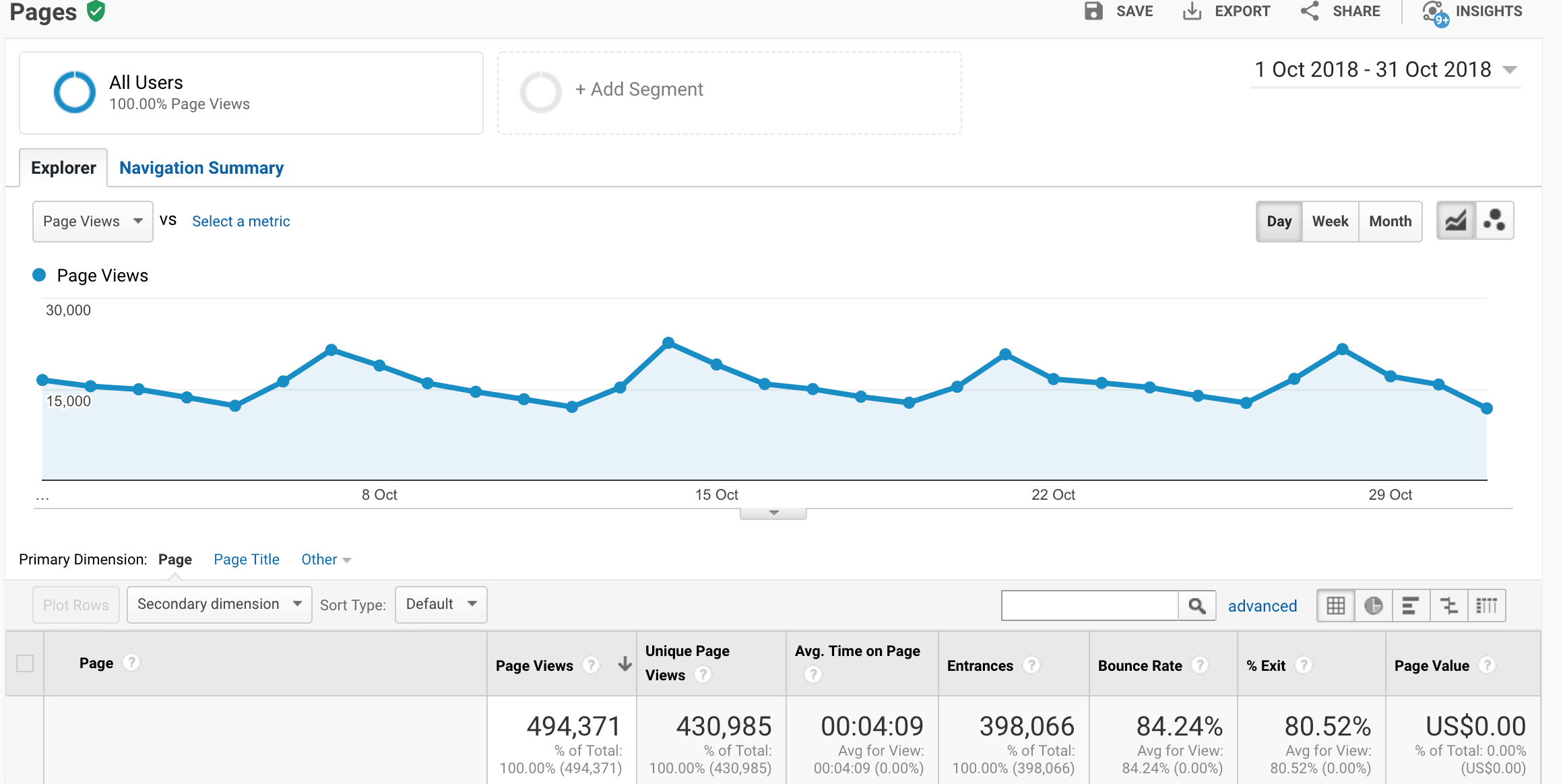 I launched Stay Snatched in November 2016. I had no idea what I was in for and I had no plans to take ever take the blog full time. In fact, I was interviewed on the Chopped Podcast by Marly of Namely Marly in February of 2018. Be sure to check out the episode here.
During the interview, she asked if I had plans to take my blog full time. I answered no. It was the truth. Even though Stay Snatched was producing income at the time, I was content with my work at my corporate job and the steady paycheck it brought in.
When I Decided I Wanted to Leave the Corporate World
I started contemplating the idea of leaving my job late summer. By this time my cookbook, The Easy Air Fryer Cookbook (shameless plug), was finished. Some would think that after writing a cookbook one would think about quitting their 9-5 job. I didn't. Not immediately. I was still fine with working both jobs.
I have never been shy about hard work. I have worked hard all of my life. I got my first job at Burger King when I was 14 years old. When payday came around, I was proud of the work I was doing working as a cashier. I loved being able to pay for all of the things a teenager "thought" they needed.
In college, I worked 3 jobs AND took 18 credit hours each semester. I took 18 credit hours because I was on a full academic scholarship and was also an accounting major with plans to sit for the CPA exam upon graduation. In order to apply for a CPA license (in most states) 150 credit hours are required. We only needed 128 for an undergraduate degree.
Most CPA candidates get an MBA and go a fifth year to meet the 150 hours requirement. I didn't want to do that simply because I did not want to pay or take out loans for grad school. So I milked my free scholarship and busted my butt by taking additional hours.
Launching Stay Snatched while holding down my main gig wasn't very difficult for me because I am used to juggling, especially when it comes to work and jobs. I have done it my whole life and the ability to multi-task and take on a lot at once comes naturally to me.
However, burnout is REAL. I finished writing my cookbook several months ago, during the early months' of summer. I was TIRED. I had been writing recipes, testing them, and answering questions from 3 different editors all while still trying to continue to post weekly recipes to Stay Snatched. It was exhausting. Luckily, I had 3 international vacations lined up for the summer. I boarded a flight to Greece days after my cookbook had gone through final review.
My cookbook was released late summer. I spent most of the summer traveling, which likely also contributed some to my burnout. I planned a party to celebrate the cookbook release (this was also very stressful and exhausting, in case you haven't sensed a theme). The party was amazing. It was everything I wanted it to be. Though it was stressful, I wouldn't trade that moment for the world.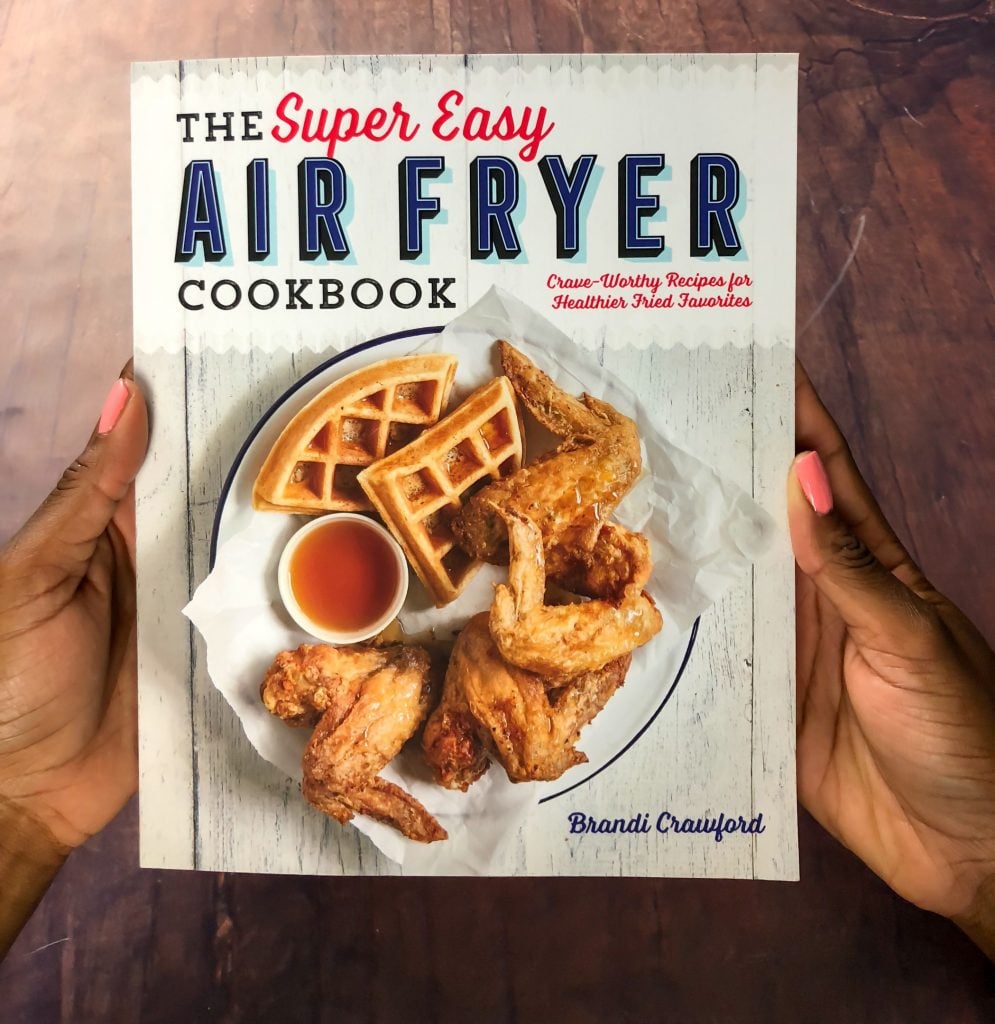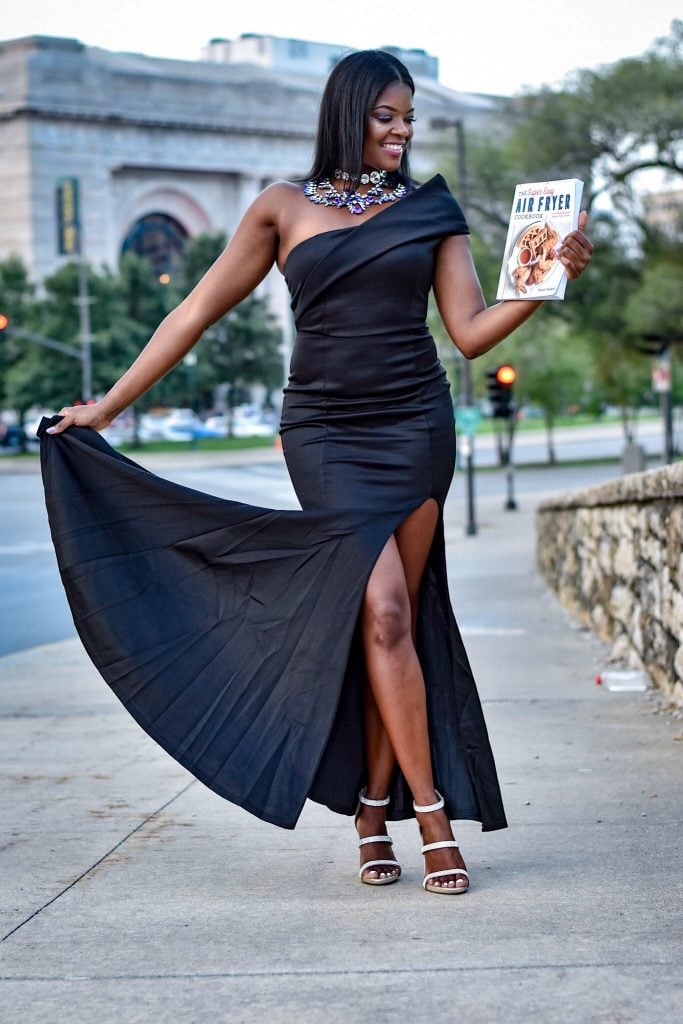 After the party, I felt like I could finally breathe some, all of my major To Do's were done. But I didn't stop to breathe, I dove right back into work, primarily focusing on Q4 recipes (Q4 is the height of the year for most bloggers). I had a huge Excel list of recipes that I wanted to test and develop. The list continued to grow and no matter how many recipes I created and published, I never felt like I was chipping away at the list.
This became DEPRESSING. I also started to get a lot of ideas about new forms of content I wanted to introduce on the blog. Those went on the Excel list, too. This should have felt exciting! I felt miserable and frustrated because for at least 8 hours of every weekday I was away from my kitchen. There was no feasible way for me to even make a dent in my list of ideas.
This is when I started to wonder why I was so determined to keep my corporate job. My income from Stay Snatched started to exceed my corporate salary, but I was still indifferent about leaving. WHY?! I loved the security blanket. I loved that my job didn't require many late nights or extra hours. Most days, I worked out in the corporate gym for lunch. I was paid very reasonably and the benefits were amazing.
Every day, the passion for my corporate work started to decrease. As I mentioned previously, I'm a CPA. I worked in Finance in a financial planning and analysis role. I LOVE analyzing data. My data analyst skills have come in handy for Stay Snatched.
I fell out of love with the corporate finance work I was doing. I also wasn't a huge fan of my work environment. My team had gone through some pretty ugly situations in the last year. So I kept asking myself why I felt like I needed to hang on to that job. When I no longer had an answer, I knew it was time to go. I immediately started planning. I had fully made up my mind about 6 weeks prior to when I gave notice to my job.
Planning for Self Employment
My corporate exit planning included a LOT of spreadsheets. I modified my standing personal budget spreadsheet to exclude my corporate income. I then forecasted my income and expenses for Stay Snatched for the next 12 months. I used actual income and expenses incurred in 2018 as a guide.
For my income estimate, I reduced my forecasted income by 35%. I wanted to try to be as conservative with my estimates as possible. I also increased my budgeted expenses, because again….conservative. I put together a mock tax return, with calculations for estimated tax payments.
I researched the costs of health, dental, and vision benefits. I also looked into how I could obtain a solo 401k (self-employed 401k). I wanted my self-employed benefits to mirror my corporate benefits as much as possible.
Thank goodness for blogger Facebook Groups. For health insurance, I selected Christian Healthcare Ministries thanks to a recommendation from another blogger in a Facebook Group. Their rates are very affordable and the coverage is in line with what I need. For my 401k, I selected Fidelity, whom I have used in corporate for years.
Once I was comfortable with the financial planning, I started building out my office. The third bedroom in my home has always been set up as an office, but I only used it when I needed to iron clothes. I made some changes and purchased this desk from Amazon. They will even install it if you pay them extra!
Previously, I worked in my dining room or on my couch. That needed to change!
How I Make Money Blogging
I have three main sources of revenue.
Ad Revenue
Mediavine handles the ad placements on my website. They are an amazing group of people and I feel so lucky to have them. Their team is knowledgeable and they are always offering up their help and expertise. Mediavine requires 25,000 sessions per month to your website before you qualify to apply with their network.
What do ad placements do? Every time someone visits my website, ads load from brands. The ads are embedded within my content (text and photos). As users, scroll past these ads, I make money. The more page views and traffic I get, the more money I make in ad revenue. This is why increasing my traffic from 500k page views a month to 1.3million views a month is a HUGE deal. My income shot up.
Brand Partnerships and Sponsored Work
I have gotten to partner with some really great brands. The goal of sponsored work is to create a story surrounding the use of a brand's product that I love and trust.
Affiliate Marketing
I only work with brands and products that I use and trust. Affiliate marketing helps drive sales of a product. I earn commission on the sale.
What's Next For Stay Snatched and Me
I am looking forward to getting more quality sleep. Sleep is something I have never compromised on in my life, up until 2 months ago. Even in my college days (while working 3 jobs), I always went to bed at a decent hour. If needed, I would wake up early the next morning to finish tasks. Things have gotten so hectic for the blog, I have been going to sleep later and later each night while working on various tasks.
I am excited for 2019. I have a lot of ideas that I can't wait to get started on. Throughout 2018 I have been working really hard to build a tribe and an engaged following. I feel like I have broken the surface and I can't wait to dive in and continue growing my readership.
I'm elated to have a career where I have direct control of my next steps. If I continue to work hard, my blog will grow. If I let go of consistency, my business will likely flounder. The ball is in my court and I call the shots. I am my own boss and best of all, I get to do it all, while showcasing my authentic self.
I have always shown my audience who I really am. I listen to hip hop music, sip tea while reading celebrity gossip, and indulge in bottomless mimosas when I attend brunch.
Stay Snatched is my small world and I'm blessed that I can share it.

One Year Update – 2019
The last year has been a complete whirlwind. I can't believe that I am already here, a year later, updating this blog post. Time has been flying!
I have absolutely enjoyed the freedom of being my own boss. I'm also obsessed with the ability to control my own income. I have more than doubled the income I brought in with my Corporate salary. Stay Snatched is definitely where I want to be.
Let's dive into what I learned my first year blogging full time.
What I Learned My First Year Blogging Full Time
Adjustment is Necessary
For 6 and a half years I woke up between 4 and 5 am to work out before starting my Corporate job each day. I'm a morning person, so this wasn't crippling, but now that I can set my own schedule, I don't need to do that anymore.
I spent the first month of entreprenuership, sleeping in and waking up at 7:30 AM and then going to the gym at 9. This felt great at first, but starting my work day at 11am was NOT A GOOD THING.
This left me working until 8 or 9pm each night, which I did when I had a Corporate job, so that wasn't ok.
It took me a long time to incorporate the best workout routine into my new "work from home" schedule. And guess what? A year later, I'm back to waking up at 4 and 5 am!
The early bird catches the worm and I've accepted that this is just what works best for me. I feel great afterward and I can get my work day started at a decent hour this way.
Outsourcing and Building a Team is Key
When I went full time, I already had what I thought was a team. I had a Virtual Assistant for Pinterest, one for Facebook, and someone who was more of an actual assistant who helped with newsletters, uploading photos to Planoly for Instagram scheduling and other random things.
I was taking things off my plate, but not enough, and it wasn't the right mix of team. Early in 2019, I started to feel like I wasn't getting enough ROI from my dedicated Facebook Assistant. So I let her go and moved the Facebook scheduling to my actual assistant.
That seemed to work well for a couple of months. But over time, I was feeling like my main assistant and I didn't gel well enough. I felt like it would take me a lot of time to explain tasks and my vision for how I wanted things to look.
In February and March we spent several weeks (pretty much a month) communicating back and forth about the same task. I was very unhappy with the amount of time it took to get something nailed down, that I thought was very simple. The underlying problem was poor communication and oversight.
Even though I was unhappy with the relationship, I stuck with it. Fast forward to the Everything Food Conference in May. The conference is a huge learning and networking opportunity for food bloggers. One of my biggest takeaways from the conference was the importance of outsourcing and building a team. I got to meet Kevin from Fit Men Cook and his piece of advice was, "Be slow to hire and quick to fire."
I immediately questioned why I was hanging on to a relationship that wasn't particularly working. Letting people go when things don't work out is a part of BUSINESS. It's not personal at all. I came back from the conference and terminated the relationship.
I found someone new that worked for about 3-4 months. SHE WAS GREAT, until she wasn't great anymore. She started missing deadlines and never communicated to me beforehand that she was behind.
I made it clear that she simply had to let me know when her life emergencies would come up and that I could pick up the work. We went through 3-4 instances of her running into a bind without my knowledge, and I would have to inquire about missed deadlines. I terminated the relationship and found someone new.
My current assistant is great, ambitious, and communicates with me a lot. I'm loving the relationship and I hope it works out long term. If it doesn't, I will be quick to fire, AGAIN.
I'm determined to continue looking for someone to work out. I often see bloggers who are discouraged from hiring help, mainly for the reasons I mentioned above, but I refuse to overwork myself or reduce the amount of output from my business.
I have goals for Stay Snatched and I have goals for my work life balance. This is an area I will just continue to figure out.
Currently, I have someone to manage Pinterest, a video editor who edits 1 or 2 videos per week, and my main assistant.
My main assistant helps with the following:
Copywriting for 4 email newsletters each week. Two segmented emails are sent on Wednesday and Friday each week. Monthly, I schedule the newsletter themes and outline which recipes I would like to highlight. She comes up with the email subject lines and copy to describe the recipes and engage the audience. I also send 2 newsletters each Monday, but I write those and pull in the content myself.
Uploading Photos into Planoly for Instagram Scheduling. She also provides a link to the recipe and the recipe ingredients. Prior to posting, I go in and add an intro to the caption and all posts are written with my actual "voice."
Scheduling content to my Stay Snatched Facebook Page.
Scheduling content into my 2 Facebook Groups.
The Importance of Work Life Balance
Before I left my Corportate job, I was working 80 hours a week. The first couple of months going full time with my business, I was still working a TON. I'm just a workaholic in nature. I always have been.
So I have spent a large part of 2019 being gentle on myself about that. I will probably never be one of those people who doesn't look forward to tackling work. I love it! But balance is necessary.
To create more balance, I took a shit ton of vacations, 5 countries, 10 cities…all at various points in the year. My favorite stops were Barcelona, Ibiza, and Turks and Caicos. I DID NOT WORK DURING THESE TRIPS. Maybe a few Instagram comments and DMs here and there, but the focus was relaxing.
I read books, watched the ocean or sea, listened to music, and I ate WELL.
I have come to the conclusion, that though I love working, what's the point of working all of the time, if you can't sit back and enjoy the fruits of your work? So now I strive for a "quitting time" each day. The time that I power down my laptop.
It's worked well and I cook dinner more often now. Sometimes I freestyle and a lot of times I cook recipes from my site, something I never had time to do before! I've also started watching TV again. I used to be REALLY big about TV, but pretty much cut it loose when I launched the blog.
For the fourth quarter, I set a rule of No Work Fridays. Most Fridays I do little to no work on the blog. There have been times where I've had to get a newsletter scheduled for the upcoming Monday or something else minor, but absolutely no full days on Fridays this quarter.
Income Breakdown
82% Ad Revenue
10% Affiliate Income
4% My Products
4% Sponsored Posts
If you scroll up, I have already outlined how I earn revenue from ads, affiliates, and sponsorships. This year, I started launching my own products and I plan to do a lot more in this area because it is a very lucrative business opportunity. The best part is you don't have to split the revenue share with ANYONE.
This year I created the following:
14 Day Keto Meal Plan Guide
21 Day Keto Summer Meal Plan Guide
14 Day Air Fryer Meal Plan Guide
21 Day Keto Fall Winter Meal Plan Guide
Big Boss Meal Prep Guide
All of the products are digital PDF downloads and were created in response to inquiries I receive from my audience. My Instagram following and email newsletter subscribers are very engaged. They often ask for tips and advice on various things. These products are to solve their problems and make their lives easier.
My goal in 2019 was to diversify my income. I accomplished that and want to continue on that path. I would love to get my percentage of ad revenue to less than 75% in 2020, with increases in my percentage of income earned from product sales.
My expenses account for 7.5% percent of my income. So I still take home a decent amount of cash at the end of the day.
When I took the Corporate leap, I did so debt free and paid off debt before the move. I still have a mortgage on my home, but I have intentionally reserved the amount of my outstanding balance in separate liquid savings. I could pay the house off at any moment, but I'm saving it and continuing to add to it to purchase a new house with a much larger kitchen.
What's Next for Stay Snatched in 2020
I really just want to keep enhancing what I am currently doing. I love video and I plan to expand the types of video content that I bring to the platform on a regular basis. I love creating products and solving problems, so I will definitely launch more products.
On a personal level, you will still catch me on socials blasting hip hop music, sipping red wine, and traveling abroad.