This post is sponsored by Foster Farms. All opinion are my own.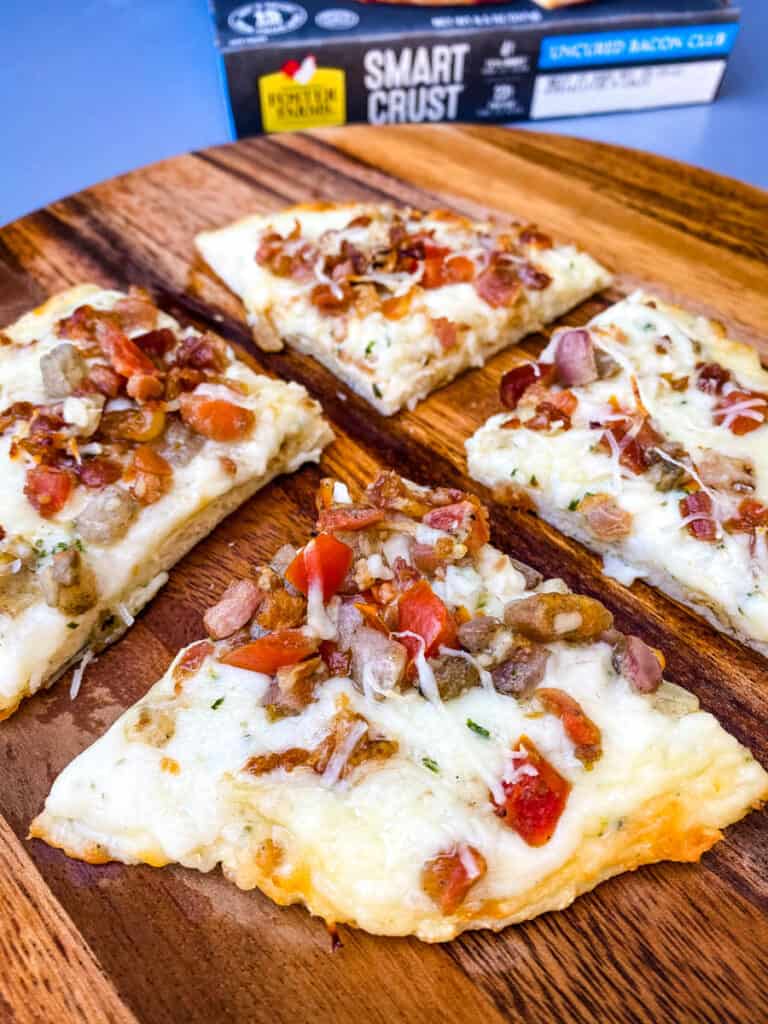 Foster Farms Smart Crust™ Pizza is Keto certified! Now it's pretty easy to satisfy your cravings without all of the guilt. There are 3 different varieties to choose from: Cheese, Uncured Pepperoni, and Uncured Bacon Club.
The Uncured Bacon Club is my favorite because it's loaded with toppings (shredded mozzarella and provolone cheese, uncured bacon, diced tomatoes, roasted onions and buttermilk ranch sauce). YUM!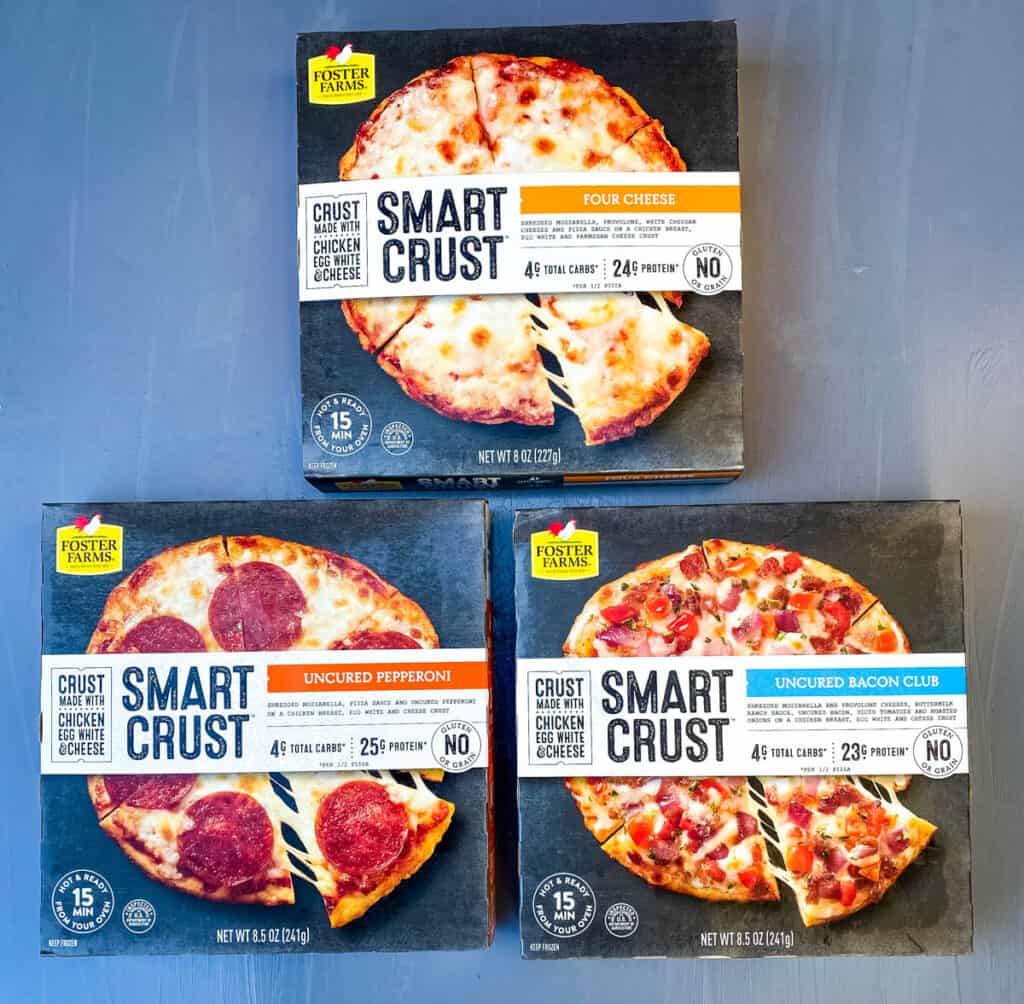 What is the Crust Made From? How is it Low Carb?
The crust is made with chicken, egg whites, and cheese. It has an amazing texture! It definitely fit my expectations for pizza crust. It does also taste like chicken.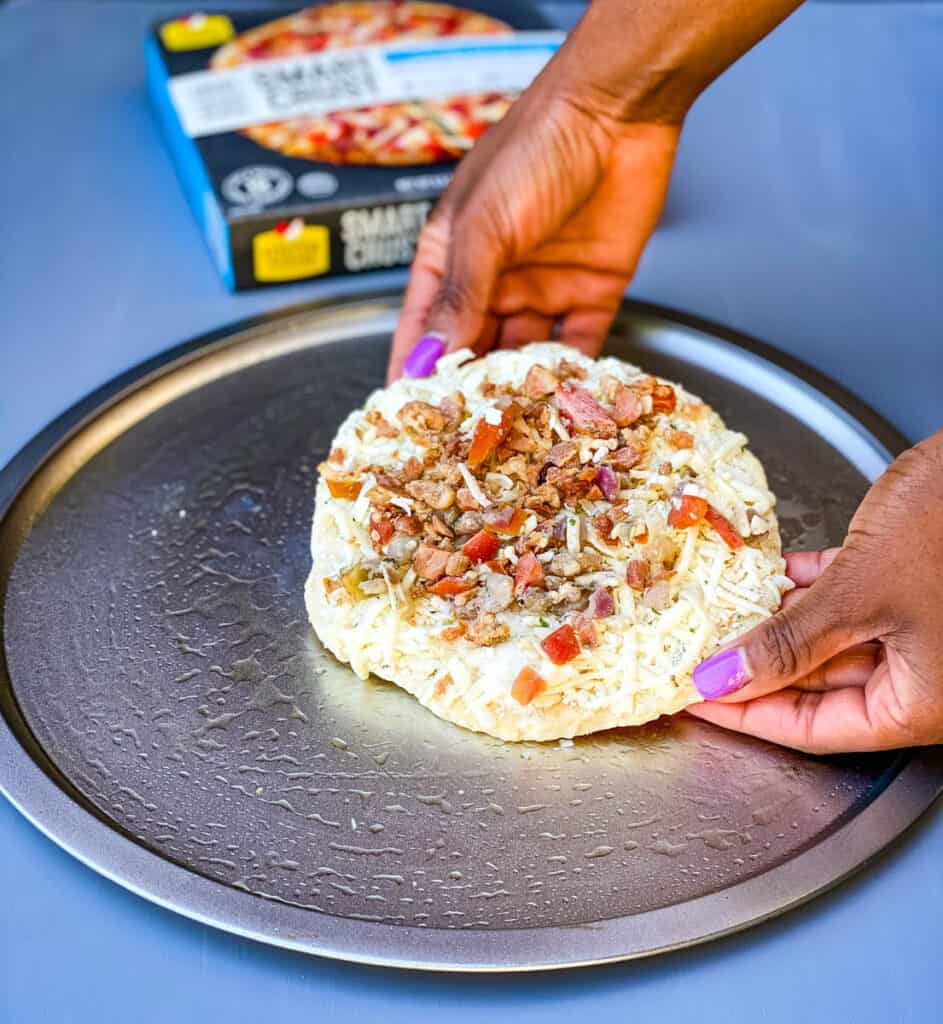 How Many Carbs?
The pizza has 4 grams of carbs per serving, which is half of the pizza.
How to Cook the Pizza
Spray a sheet pan or pizza pan with cooking oil.
Add the pizza to the pan.
Bake on 400 degrees for 10-15 minutes. The packaging says 15 minutes, but be sure to keep a watchful eye around 10 minutes. Every oven cooks at varying speeds.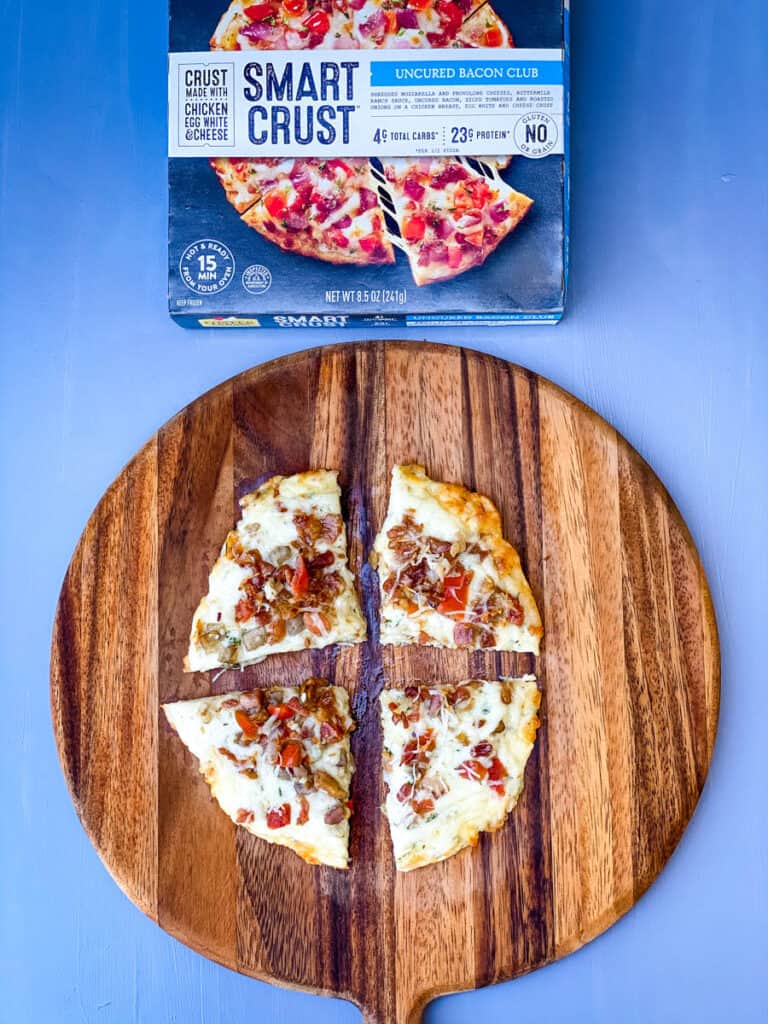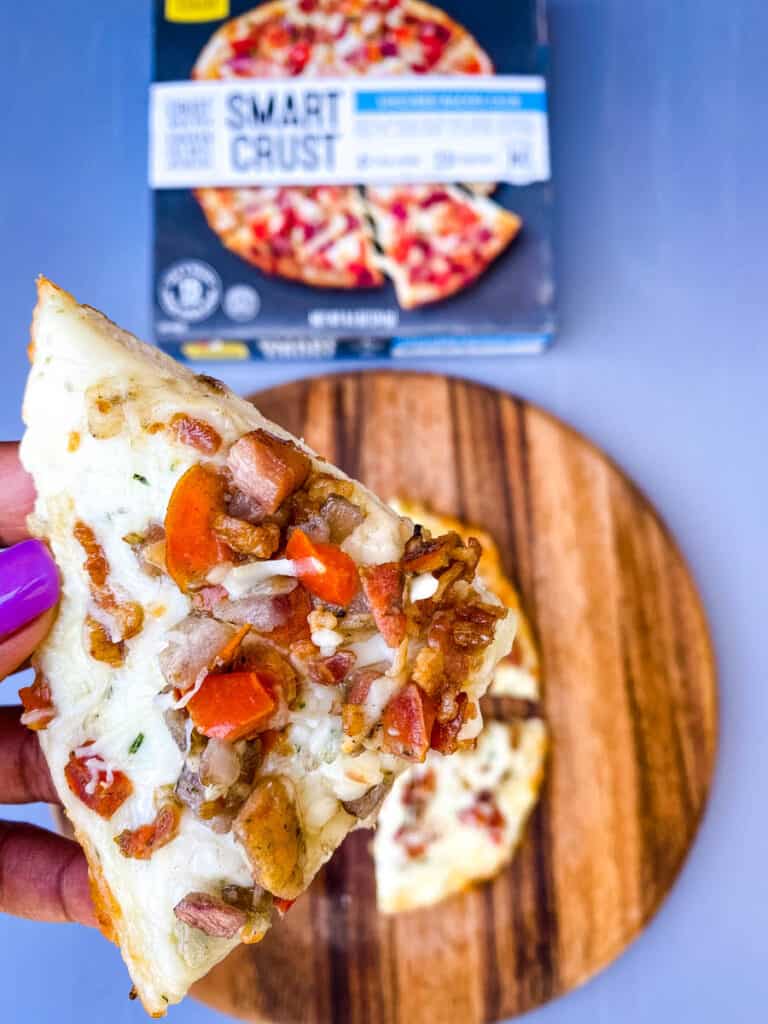 What I Love About the Pizza
This pizza is a great option for when you need a quick, nutritious meal in a hurry! That makes it great for lunch or quick weeknight meals. Most convenience foods are loaded with processed ingredients. I love that this pizza has uncured pepperoni and/or bacon. Finding uncured meat on frozen pizza is really hard to come by!
I am always strapped for time right after my workouts. This pizza is loaded with 23-25 grams of protein, making it great for post-workout meals!
Are you excited about the new Foster Farms Smart Crust Pizza? Let me know in the comments below.
Smart Crust pizza is a perfect meal solution for the keto diet! Learn more, Save Now and find out where to purchase Foster Farms Smart Crust Pizza in your area!