Chicken pot pie soup is one my favorite meals during the fall and winter months. Every year, over my Christmas break/vacation time from work, I usually prepare 3-4 soups and freeze them for future use. I label the Tupperware with Post-Its detailing the type of soup and the date I cooked it. This is a great way for me to prepare for the New Year and get ahead on meal prep. I LOVE using my crockpot for soups. It saves me so much time. This recipe is very similar to a chicken pot pie, but on the healthy side. It has the same great flavor, but with macros that will help you stay snatched!
Calories: 361 Fat: 6G Carbs: 44G Protein: 30G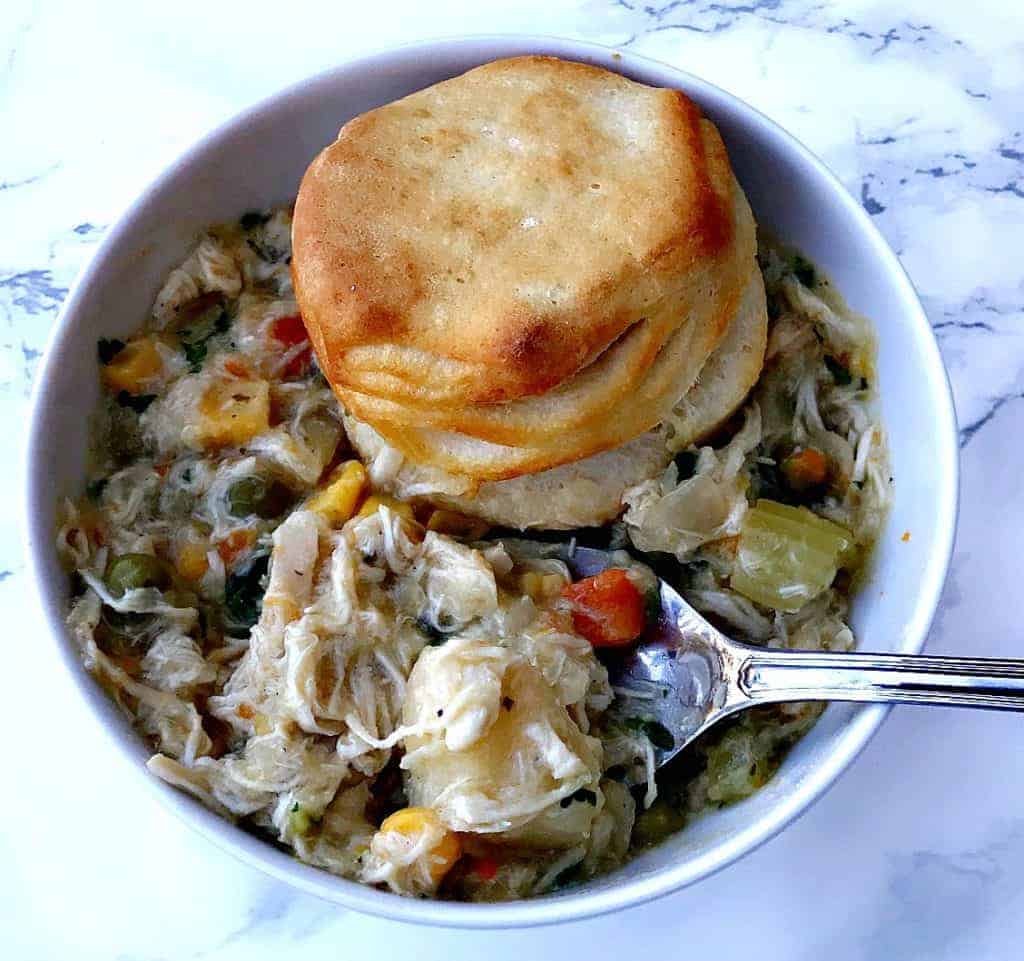 Add the veggies and chicken to the crock pot. Chopping up the veggies is literally the only heavy lifting required with this dish. It takes less than 15 minutes. I LOVE crockpot liners, another way to save time.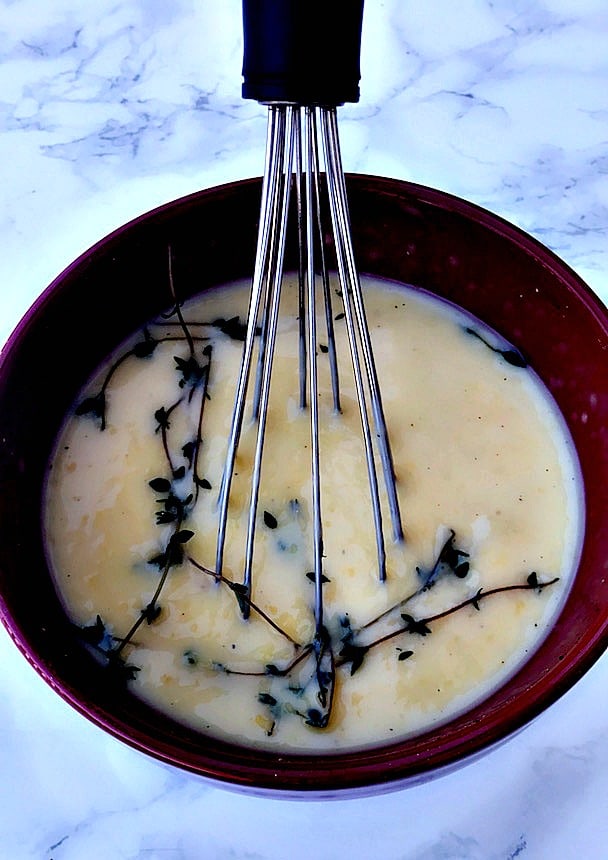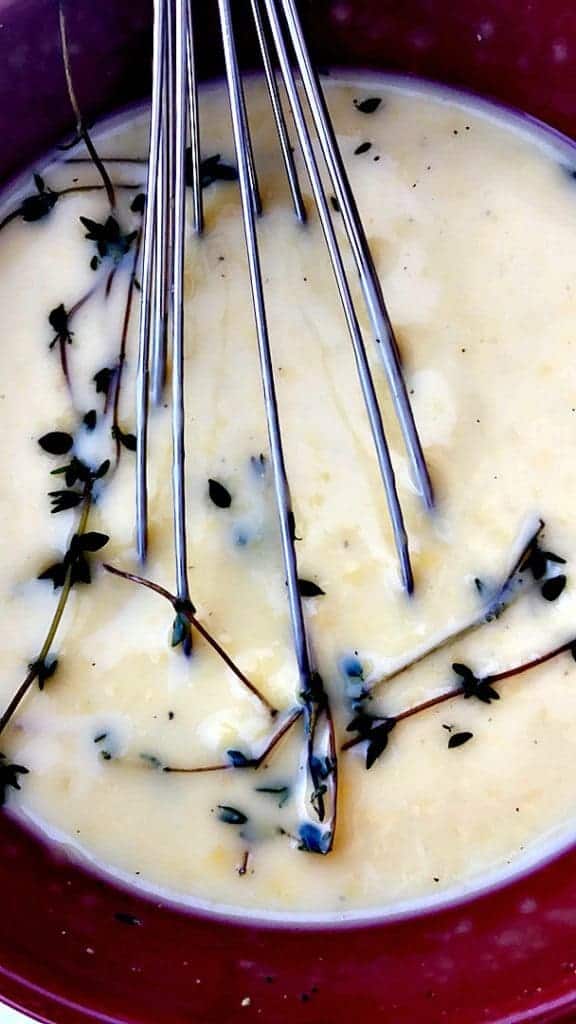 Whisk together the skim milk, soup, and thyme.
Add the soup and milk mixture to the chicken and veggies.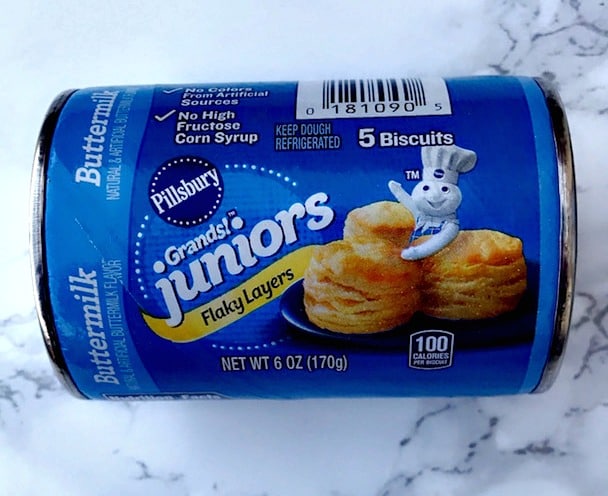 Pop these in the oven about 15 minutes before the soup is scheduled to finish in the crockpot.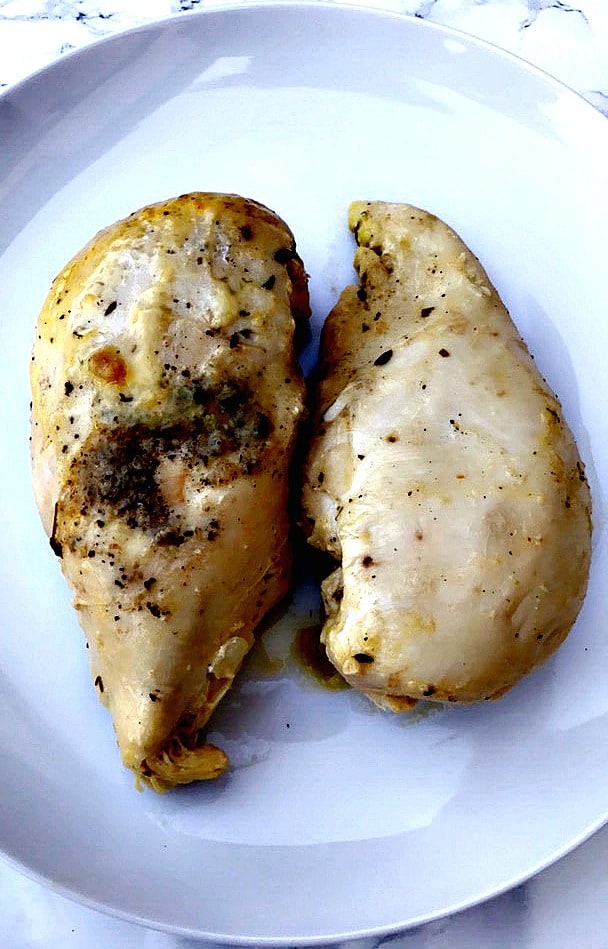 Once the biscuits are in the oven, remove the chicken from the crock pot and shred using a knife and fork.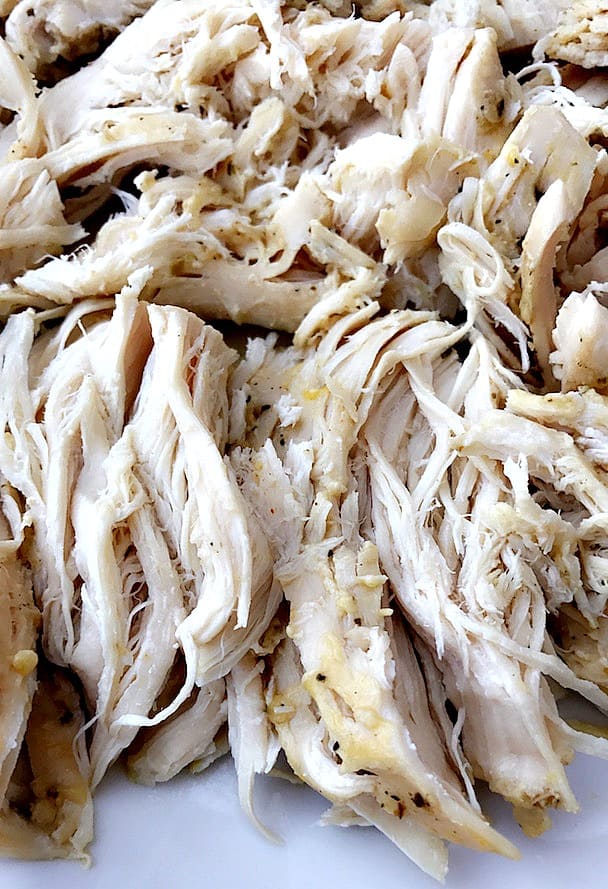 My favorite way to prepare shredded chicken is by using a crockpot. The chicken is so moist and juicy, making it easy to shred.