These healthy, low-carb fried vanilla protein donuts make the perfect breakfast or dessert. I have made donuts once before. My Dairy Gluten Free Protein Donuts are amazing. They are cake donuts, so they weren't fried. I decided I wanted to take it a step further. These donuts are low-carb, dairy-free, gluten-free, and are fried in coconut oil.
Calories: 124 Fat: 12G Net Carbs: 4G Protein: 9G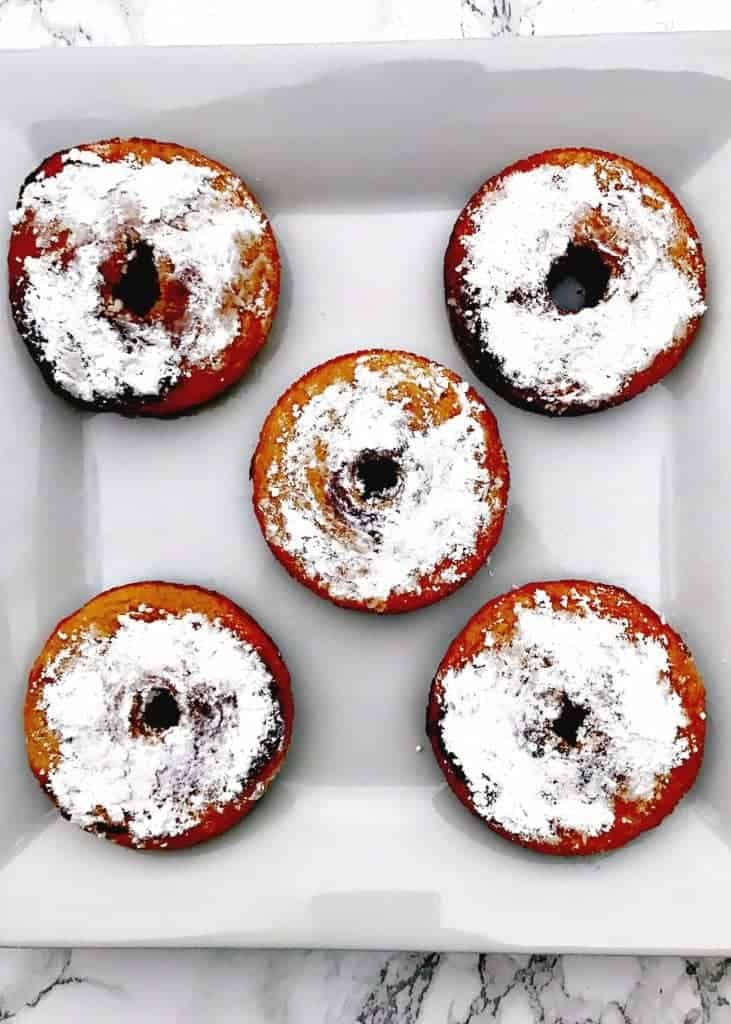 If you check out the macros on this recipe you will notice it appears to be high in fat for just 1 protein donut. 9 grams of the fat come from the coconut oil. According to WebMD, coconut oil's saturated fat is made up mostly of medium-chain triglycerides, or MCTs. Your body handles them differently than the longer-chain fats in liquid vegetable oils, dairy, and fatty meats. Studies suggest the MCT-saturated fat in coconut could boost your HDL or "good" cholesterol. This makes it less bad for your heart health than the saturated fat in animal-based foods like cheese and steak or products containing trans fats.
LDL "bad cholesterol": forms plaque that blocks the arteries
HDL "good cholesterol": removes the LDL
In summary, coconut oil appears high in saturated fat, but this fat is vastly different from the saturated fat found in food that is not good for the body.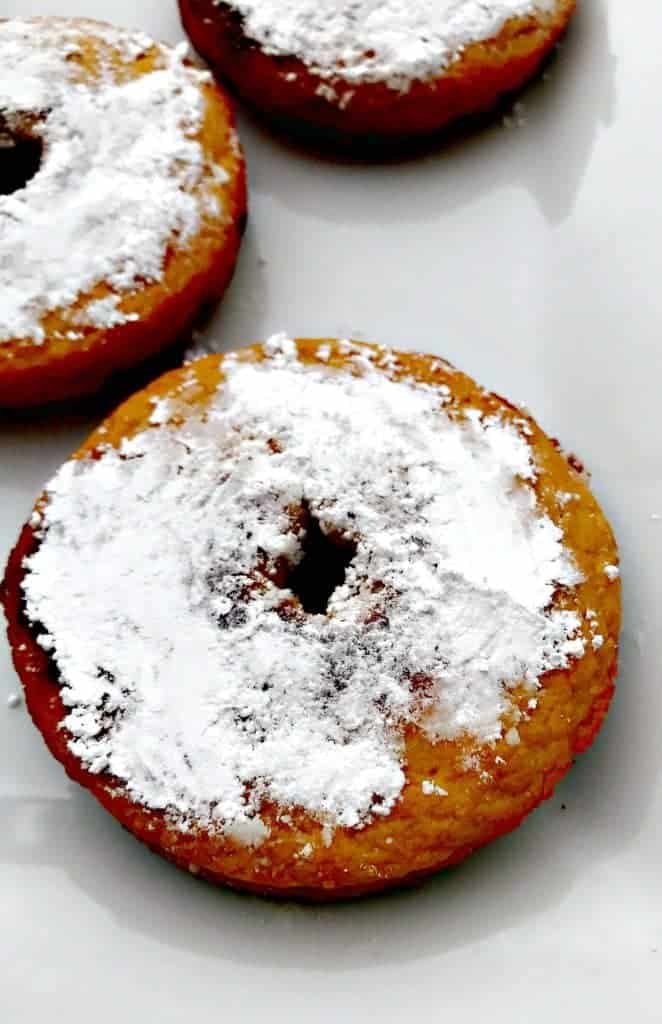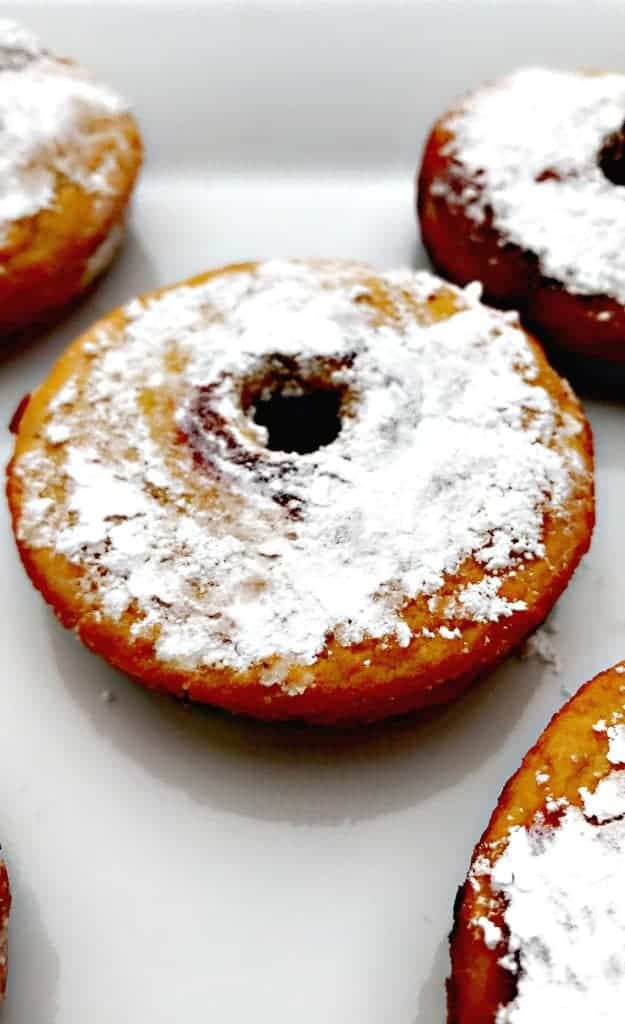 I was able to keep the carb count low in this recipe by using coconut flour instead of standard flour. Coconut and almond flours are great substitutes for recipes that call for flour. Most oils are free of carbs. Frying these donuts does not add additional carbs.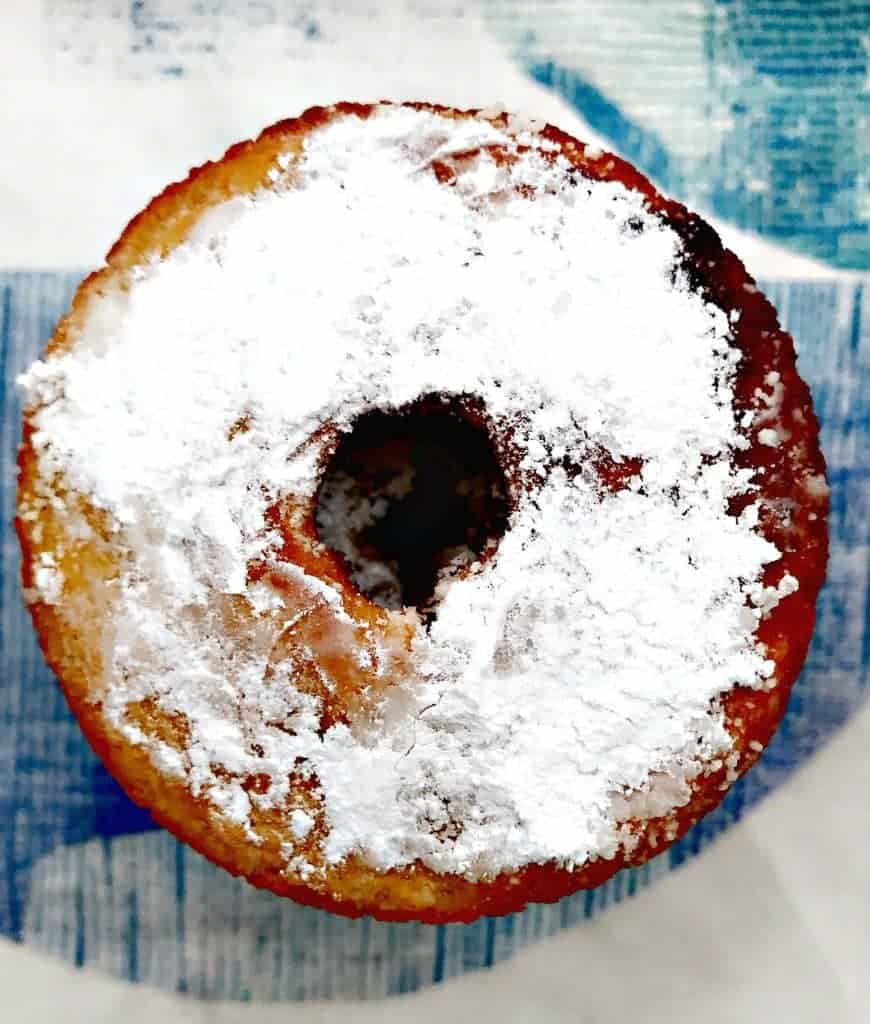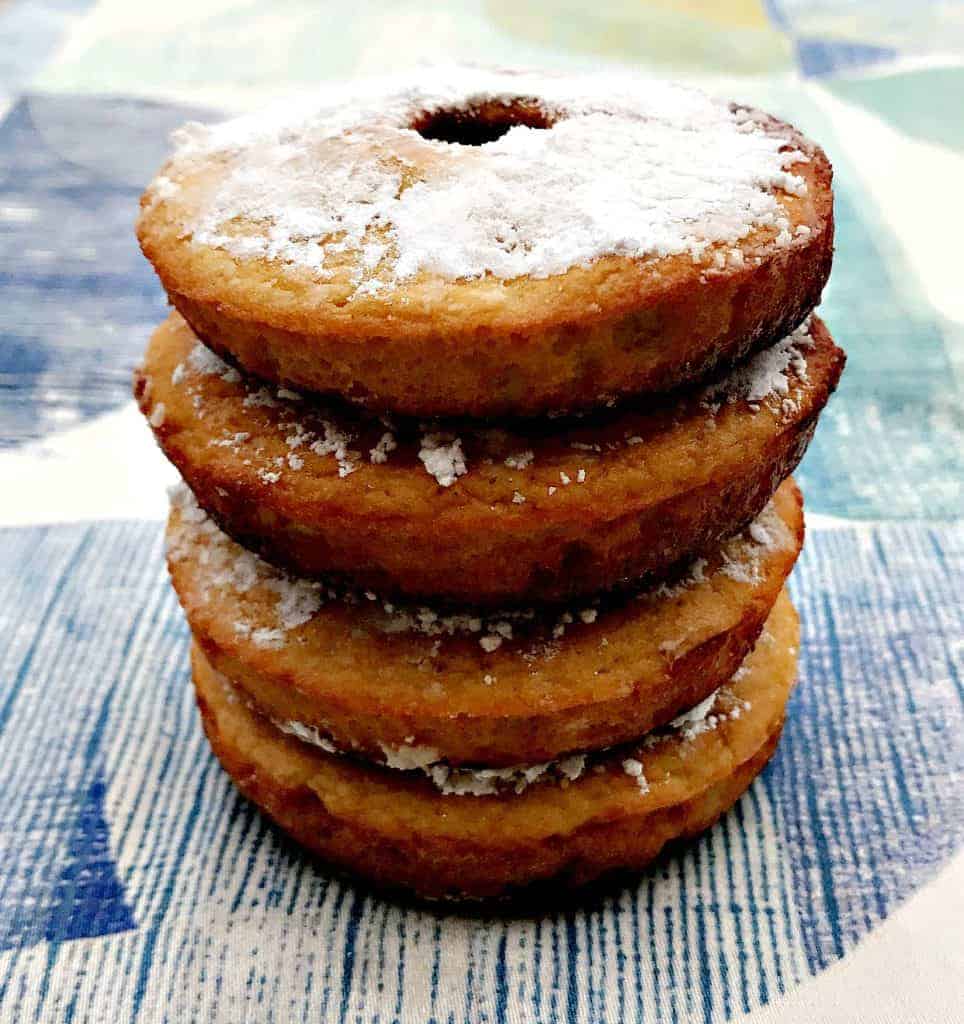 Items that will assist with this recipe:
Wilton Nonstick 6-Cavity Donut Pan
Organic Coconut Flour (4 lb) by Anthony's, Certified Gluten-Free, Non-GMO
Nature's Way Organic Extra Virgin Coconut Oil, 32 Ounce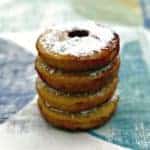 Healthy Low-Carb Vanilla Protein Donuts
Healthy low-carb, dairy-free, gluten-free vanilla protein donuts that are fried in coconut oil. These donuts make the perfect breakfast or dessert.
Ingredients
Donuts
1/3

cup

coconut flour

1

scoop

vanilla protein powder

use plant or soy based for dairy free

1/2

cup

unsweetened almond milk

2

tbps

stevia

2

egg whites

1

egg

t

tsp

vanilla extract

2

tsp

baking powder

gluten-free for gluten-free option

pinch of salt
Instructions
Preheat oven to 325 degrees.

Spray a donut pan with cooking spray.

Whisk the egg and egg whites together. Add the almond milk, applesauce, vanilla extract, and stir.

In a separate bowl, mix the dry ingredients, then add to the wet ingredients.

Spoon the batter into the donut molds. Bake for 23-25 minutes.

Allow the donuts to cool and then remove from the molds.

Heat a skillet over medium-high heat. Add the coconut oil to the pan. Allow the oil to become hot, about 2 minutes.

Add the donuts to the skillet and fry on each side for about 20-30 seconds.

Remove the donuts from the skillet and top with powdered sugar.